From street to store: Guerilla booksellers find home in Taft
Get quality secondhand books at The Common Ground
Mar 19, 2018
Amid the restless Taft Ave. in Manila and the streets surrounding the major thoroughfare, there's a modest bookshop and cafe where everyone—most especially bibliophiles—can find respite, be it in the form of the company of paperbacks, turntable music, or people you may have the same interests with.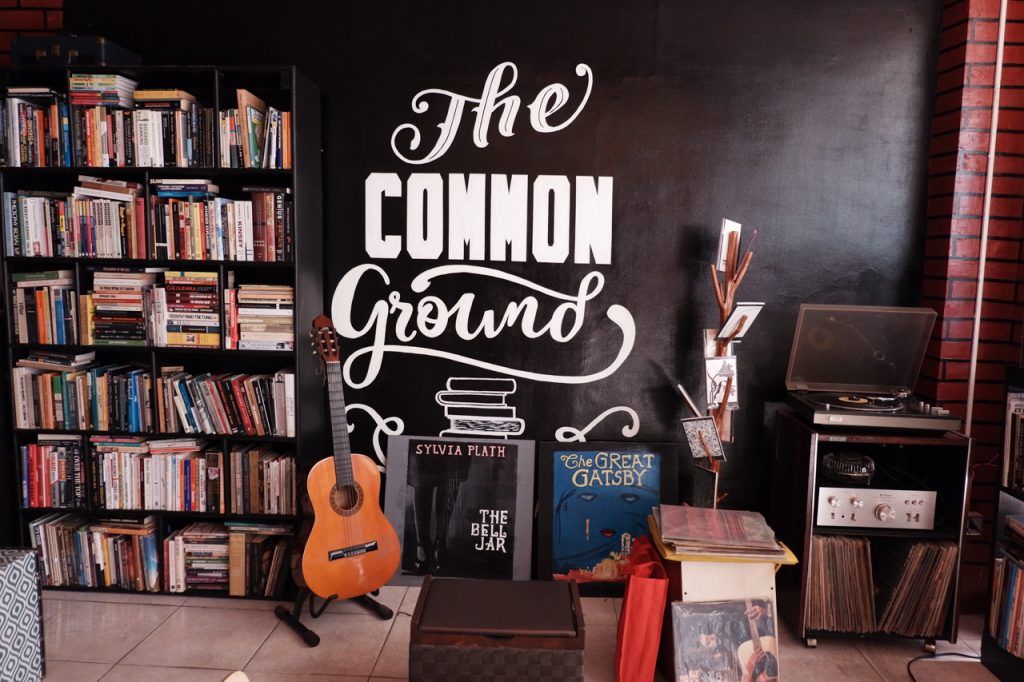 It's The Common Ground along Leon Guinto St., just behind the Philippine Christian University in Pedro Gil. It's the brainchild and a dream come true of two good friends who share an immense passion for books and learning, Wella Dawn Baloja and Phil Catacutan. Actually, maybe you've encountered them before—they're the "guerilla booksellers" (or naglalatag ng libro, as they call themselves) on the streets, in the U.P. Fair, and other fairs.
"Pangarap naming magka-space kasi 'matic kapag nag-uusap tungkol sa libro, mahaba-haba ang discussion," says Baloja. After all, the two met each other in the so-called Luneta University, a collective of people from all walks of life (from street vendors to professionals) who have a penchant for debates, quizzes, and trivia. Their friendship deepened at the bookstall at the Manila City Hall underpass called Books From Underground and paglilibro.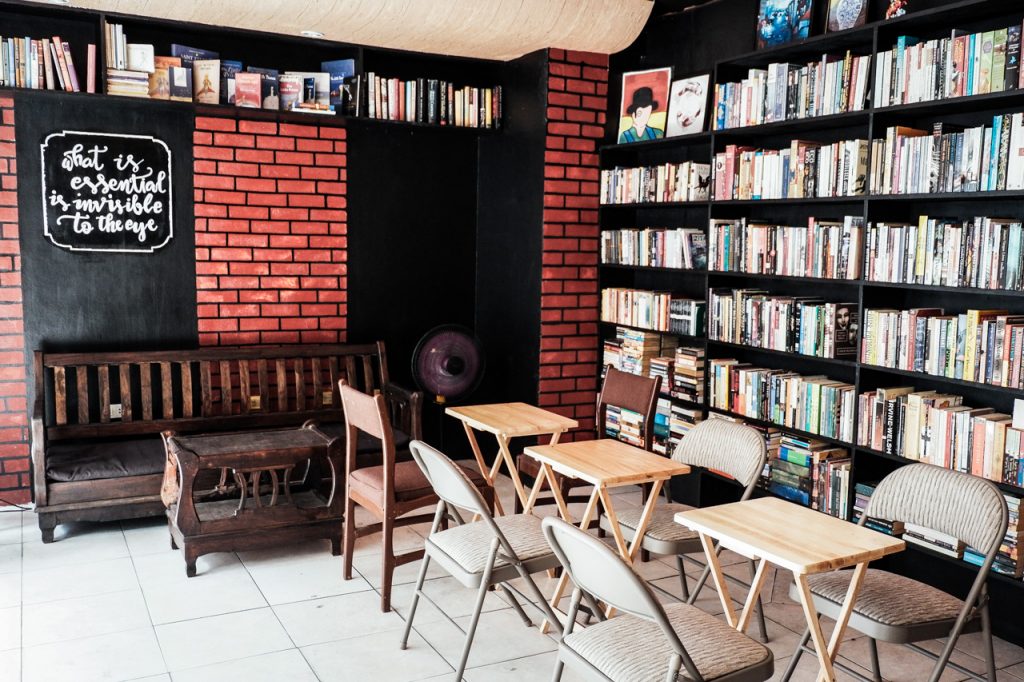 They envision the bookshop to be literally a common ground for everyone—from those who have zero to 100 experience in reading. "No judgments, no discrimination," assures Baloja. Secondhand books—from YA to philosphy—line the walls of the small nook spiffed up with a handful of DIY-ed and salvaged tables and chairs from past homes (there's a bookshelf there which used to be Catacutan's bedframe). The Filipiniana collection hasn't arrived yet, but Wella shares that Precious Hearts Romances (which carries some novels infused with a hint of progressive ideas) will also be available.
"Syempre, open kami sa lahat, kahit sa mga hindi pa malalim magbasa," says Baloja. "Kasi development ang reading. Serve lang hanggang sa magka-appetite ang mga mambabasa at mapapasabi silang, 'Sandali, nagsasawa na 'ko sa ganitong type, iba naman.'" The two and the future staff there will be more than willing to talk to everyone about book recommendations (even your personal problems) to help them love reading more and not overwhelm, cultivating a well-read community. That's what they do during their latag anyway, only this time, they have their own safe space to converse at.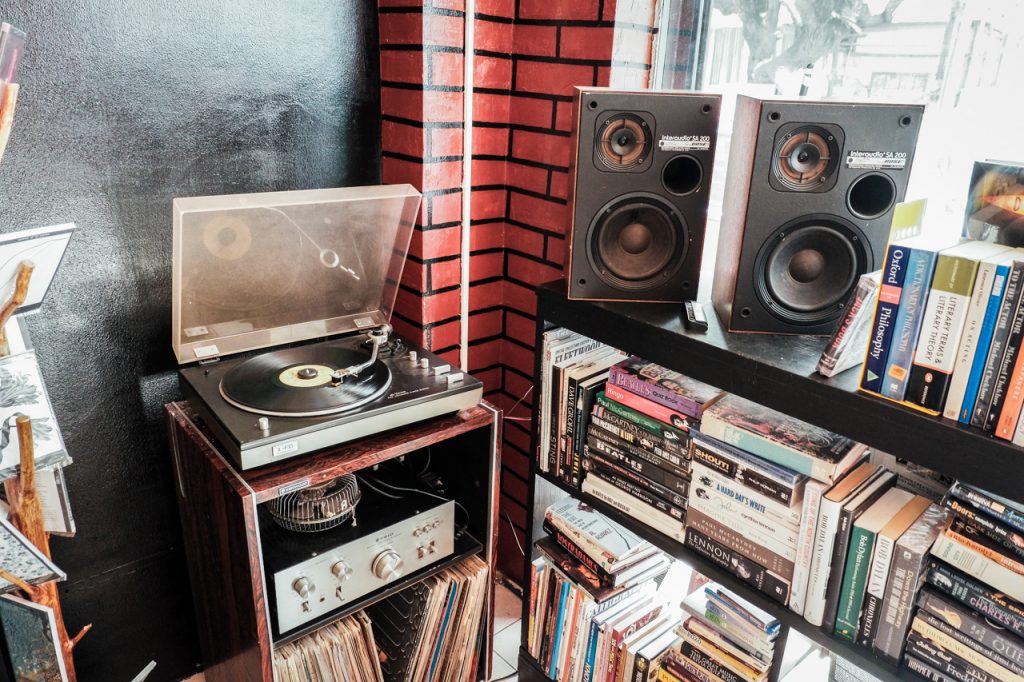 "Serve lang nang serve sa kanila, hanggang sa mag-develop ang taste," says Wella. Like food and refining of palates.
Speaking of food, soon, they'll have a small menu consisting of coffee, tea, juice, and light fares like sandwiches and pasta.
The bookshop is an abode for music lovers, as well. A corner's dedicated to vinyl records and a turntable. There's a music rehearsal studio in there, but it's owned by a different businessman. You can stay, read, eat, and whatnot for as long as you want, but it's best to support the shop by buying their books and spreading the word.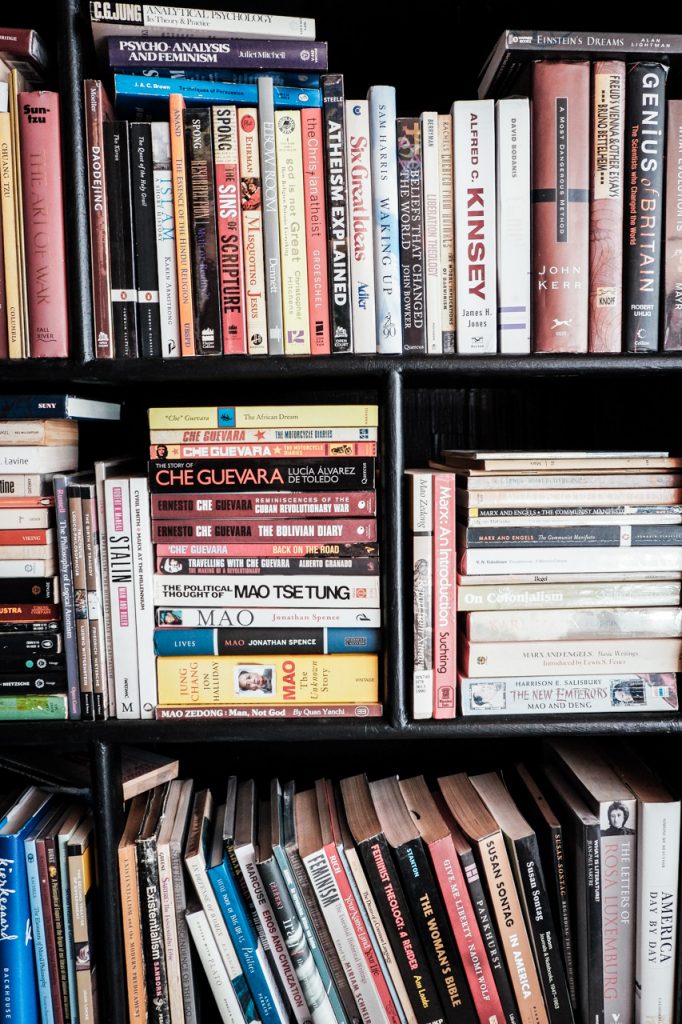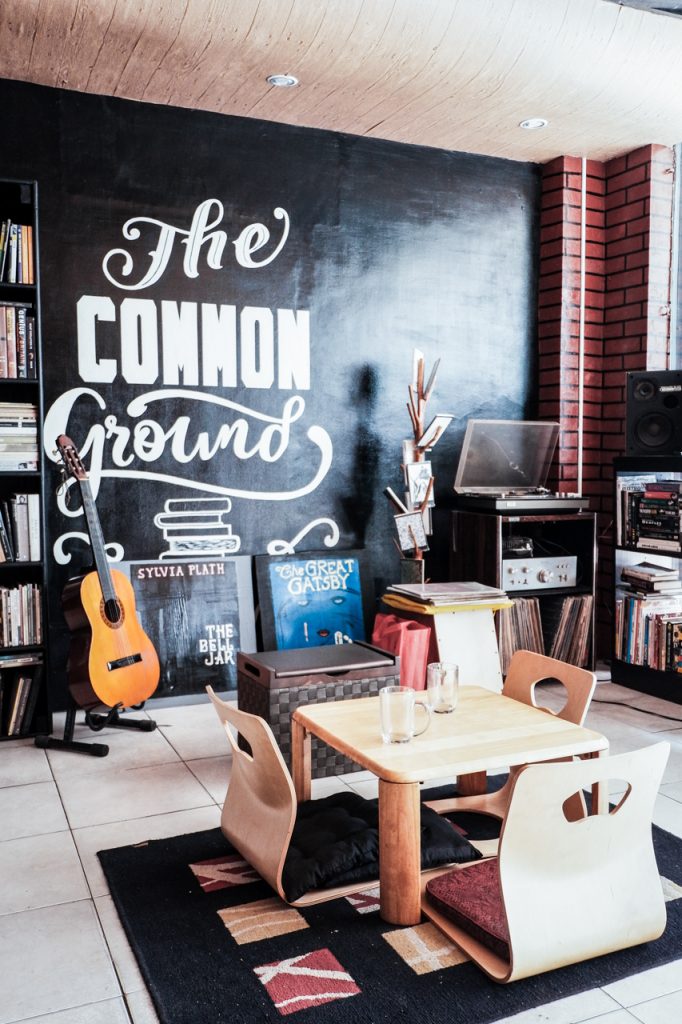 The Common Ground is now also a new space for events. "Noong nawala ang Sev's Cafe, nawalan na rin ng space for spoken word dito sa Manila," says Balejo. "So itong Common Ground, nandito na rin para magkaroon naman ng ganap dito Manila. Karamihan kasi nasa Quezon City." So expect spoken word events, book club gatherings, and workshops soon.
The Common Ground. 1602 Leon Guinto St. Manila. 0975-1030915. Open every day from 1 p.m. to 10 p.m. Facebook.com/TGCManila
Read more:
Trick yourself into reading books again
Five books from Petersen Vargas' bookshelf
I went antique-slash-vintage shop-hopping in Baguio
Read more from Yazhmin Malajito:
PH's oldest distillery finally opens its museum to the public
This food historian wants you to explore your nearby wet market
The agony and ecstasy of being a ballet dancer
TAGS: bookshop city guide culture manila nolisoliph north Taft The Common Ground