Holiday table setting done right with creative director Tracie Anglo Dizon
Tracie Anglo Dizon plays with exotic elements and brings it to her dinner table
Dec 12, 2016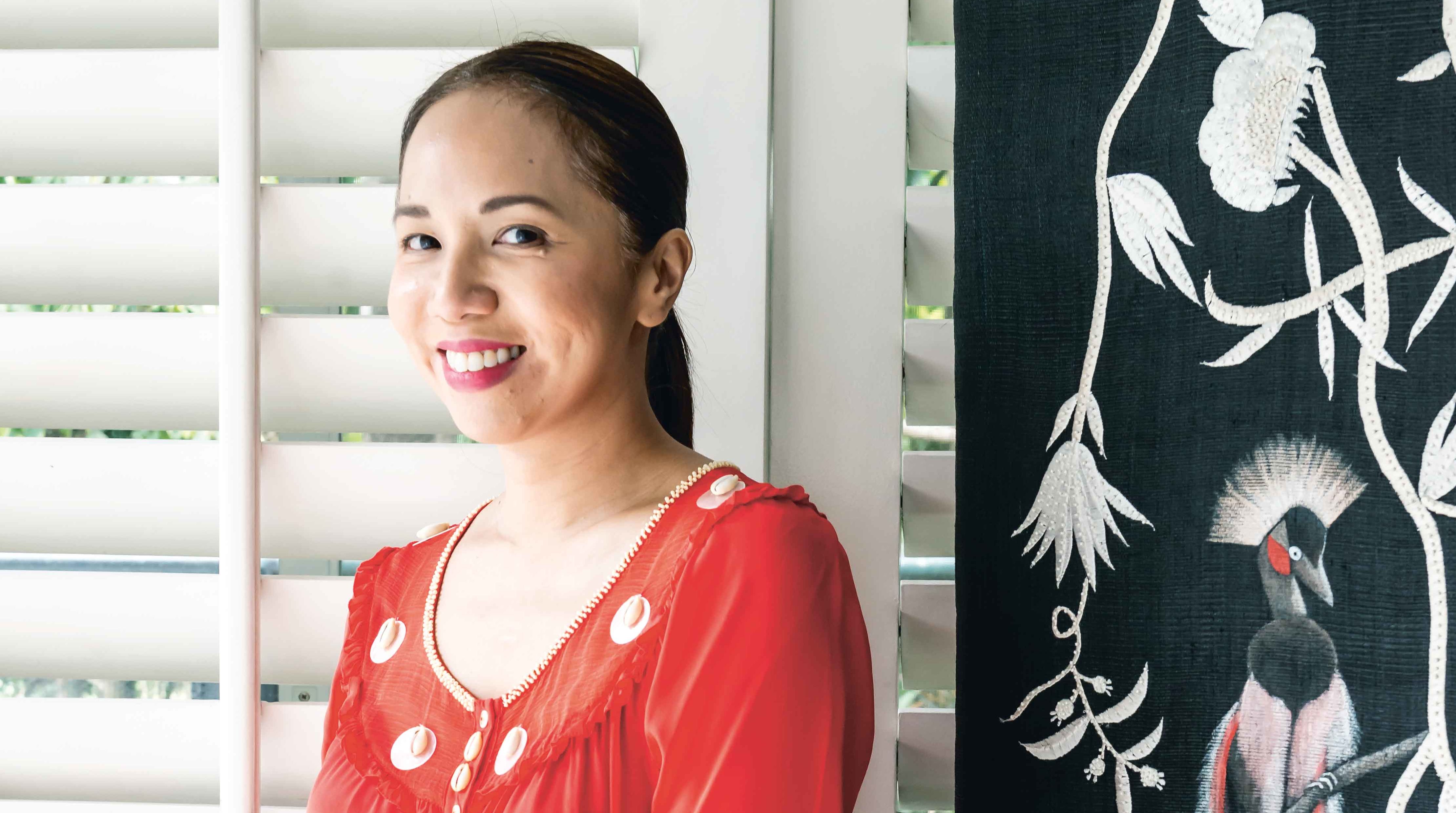 As creative director of A2A Safaris, Tracie Anglo Dizon has extensively traveled the world. The intrepid globe-trotter brings the exotic vibe of her sojourns to the table, which, when mixed with contemporary pieces, come together as a fun and whimsical whole.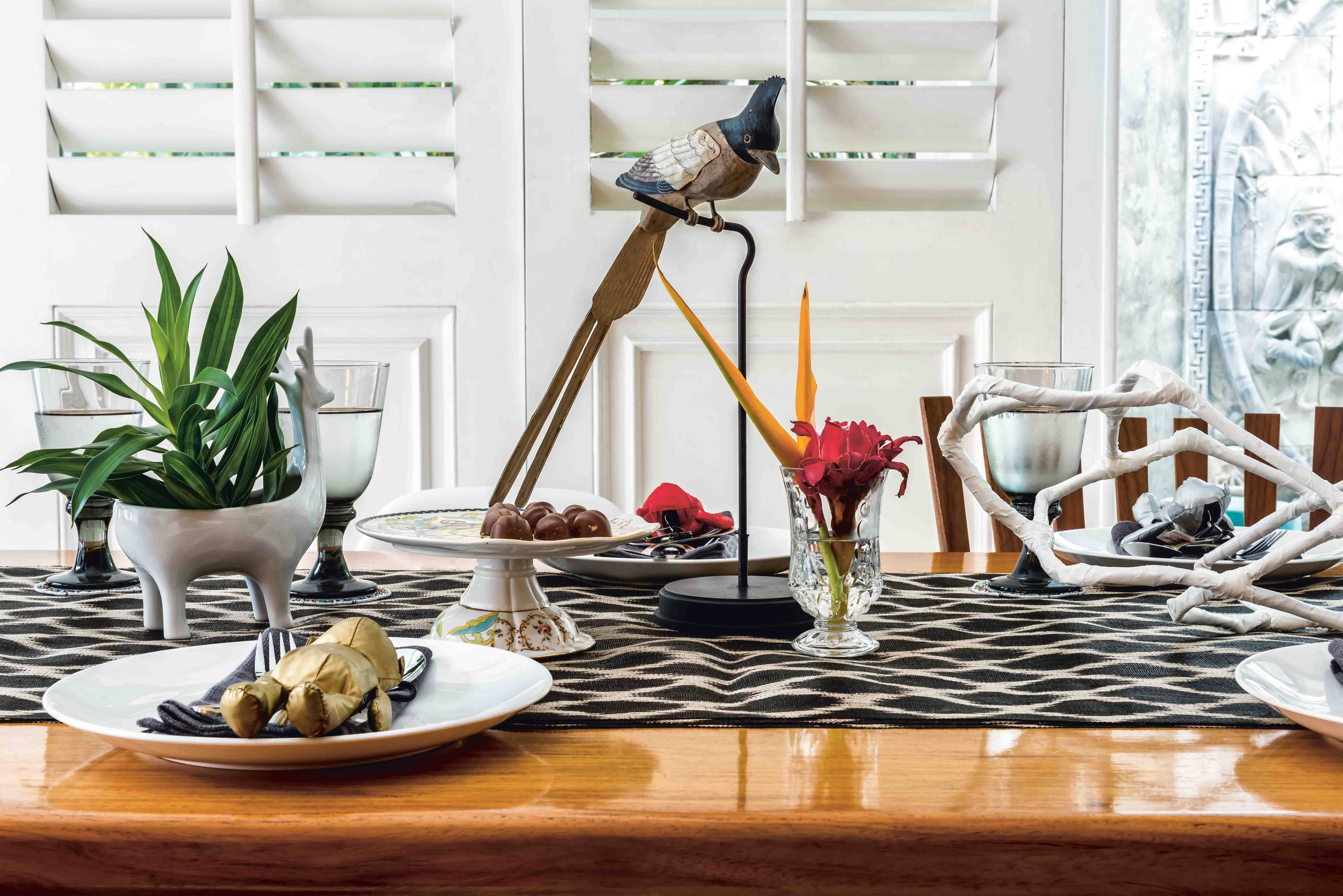 An antique narra table serves as the stage where the lady of the house arranged the carefully chosen objects from various origins. Dizon's unerring eye is evident in the tasteful mix spread out with meticulous attention. A T'nalak table runner provides the focal point where a centerpiece wire sculpture by Mars Bugaoan takes place of pride. The carved wooden birds watch over ceramic reindeer vases, while delicate coasters hand-beaded by the Maasai tribe in Kenya echo the vibrant colors of tropical flowers in clear glass vases.
Dizon's vibrant assemblage sets the upbeat mood with intriguing pieces that please the eye and invite spirited conversations-perfect ingredients for a special and memorable repast.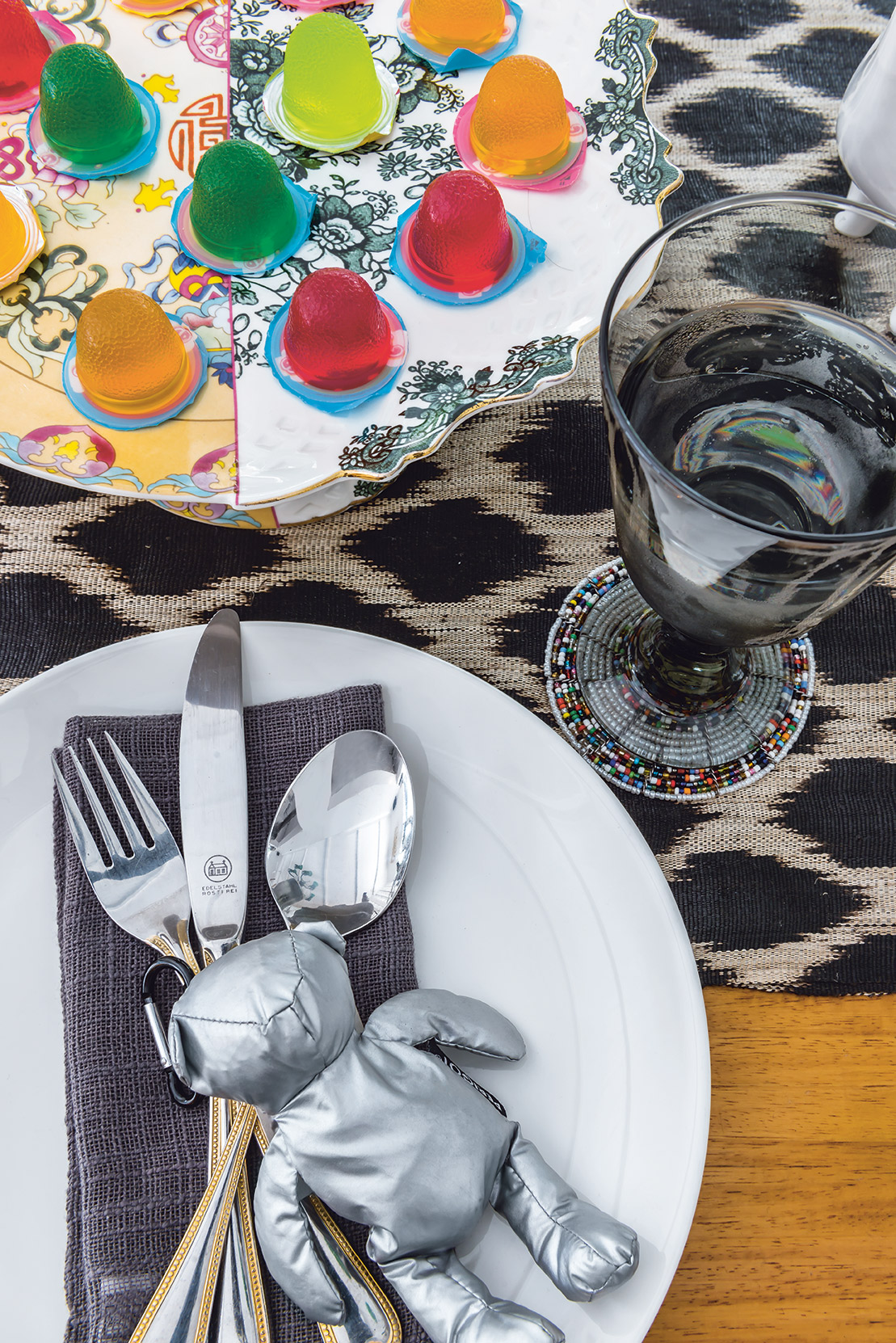 This story was originally published in Southern Living, December 2015.
TAGS: exotic global nolisoliph table setting tracie anglo dizon