On this day, we celebrate the 230th birthday of one of Philippines' greatest literary laureates, Francisco Baltazar, more commonly known for his nome de plume Francisco Balagtas.
In commemoration of this special day, Google Doodle came up with a simple but charming artwork depicting scenes from the poet's most popular work, Florante at Laura.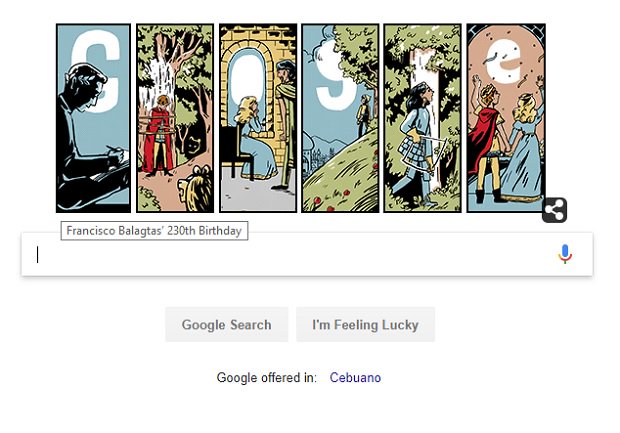 The doodle presents us with six panels. The first panel shows the master poet at work, writing Florante at Laura. The second panel throws us into the beginning of the story, with the recently exiled Duke Florante of Albania tied to a tree. The third panel shows us the duke's romantic interest, Princess Laura who is held captive by Florante's brothers. The fourth panel introduces us to Florante's travel companion, Prince Aladin of Persia, another exiled prince. Next, we see Aladin's fiancée, Flerida disguised as a man and on her way to save Princess Laura. Lastly, we see Florante and Laura reunited and ruling over Albania in peace.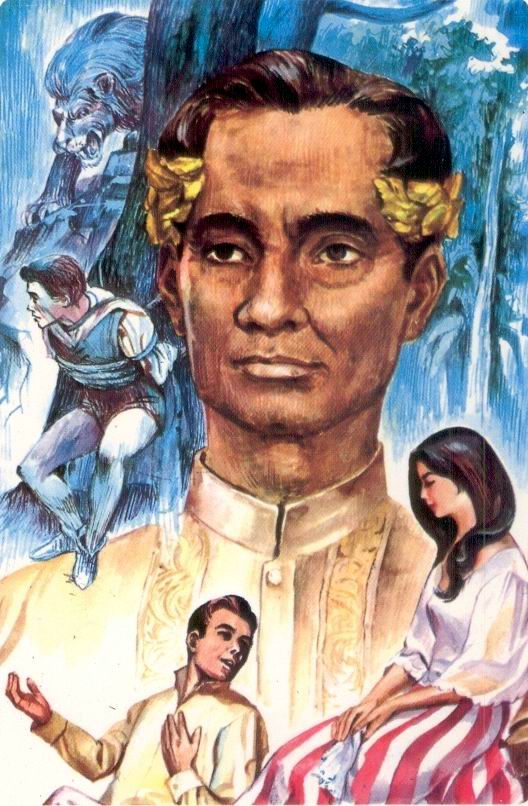 Over the course of his life, Balagtas authored 10 comedias, one metrical romance, and numerous other poems and short plays that are recorded in Hermenegildo Cruz' Kung Sino ang Kumatha ng Florante. The prominent Filipino poet garnered great acclaim during his time for writing exceptional literature in Tagalog when most of the writers from his generation wrote in Spanish.
So Google had a six-panel artwork done to celebrate the birthday of one of our greatest literary laureates. How are you honoring Balagtas today?
Photography courtesy of Inquirer.net and Xiaochua.net
Read more: 
Solidaridad keeps Philippine literature alive
A family of artists talk about their creative process
When was the last time you enjoyed a good read?
Read more by Anthea Reyes:
OMNIBUS, the art exhibit where you can touch
Did you know that there are cherry blossoms in Baguio?
A tea house in Banawe puts real cherry blossoms in your soda
Writer: ANTHEA REYES