This new cafe is for all the matcha lovers
Don't forget to try their Japanese-Filipino dishes while you're there
info
Nomi Matcha

Japanese-Filipino fusion

10 a.m. to 10 p.m.

(02) 541 0418

₱

P500 for one person
You might have come across some cute food puns covering up a new construction site at BGC. Those tarps have since come down. But don't worry, you can find a latte more puns inside the newly opened Nomi Matcha.
Step inside this cafe and restaurant, and you'll instantly find yourself reaching for your phone to snap some photos.
But before you do, you might want to think carefully about where you'll be sitting. There are a variety of spots to choose from, all with their own unique design (and puns), but all equally Instagrammable.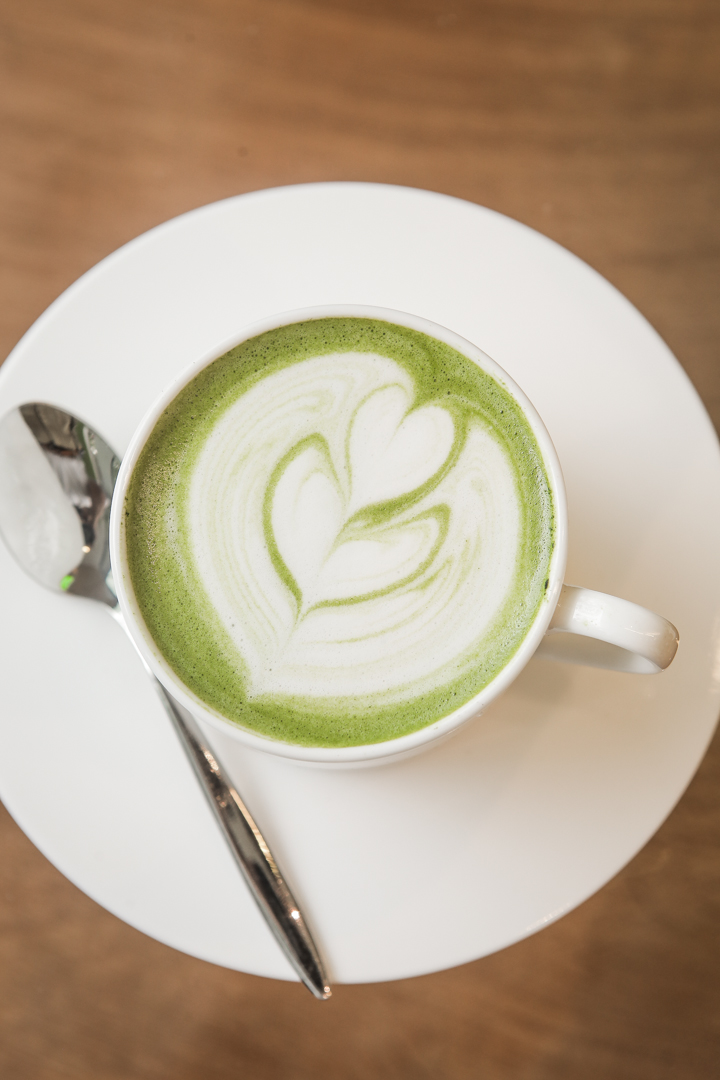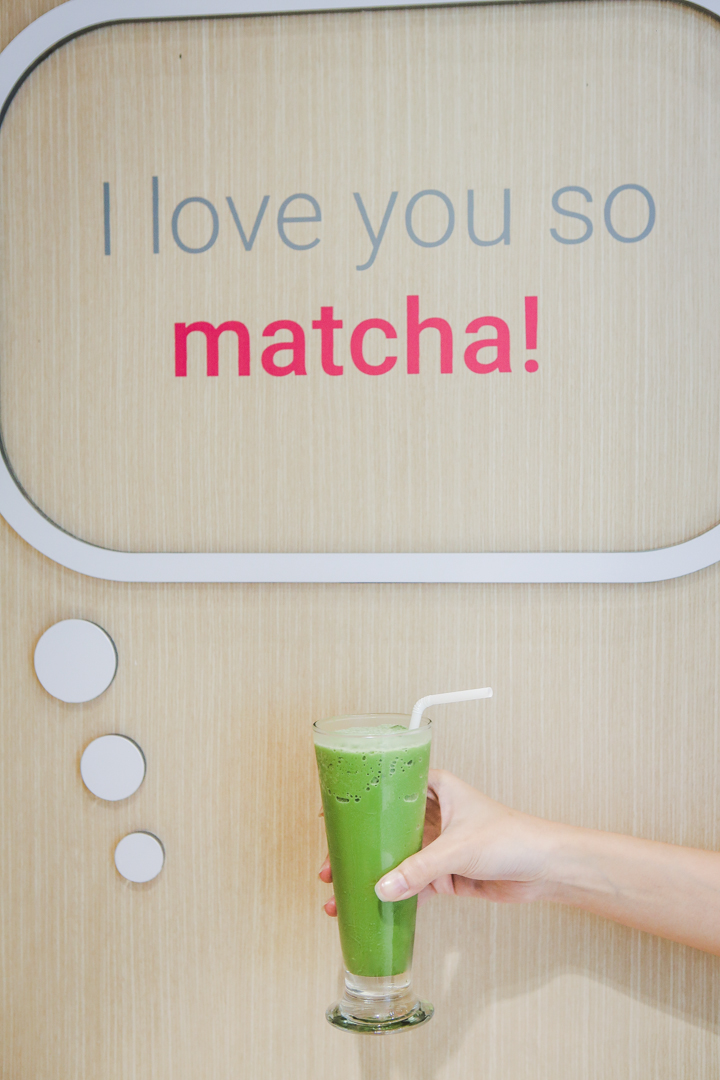 At Nomi Matcha, you'll find an assortment of green tea drinks made with organic matcha imported directly from Japan. Keep it classic with a matcha latte or frosty, or go for something a little more unconventional with their Matcha Refresher.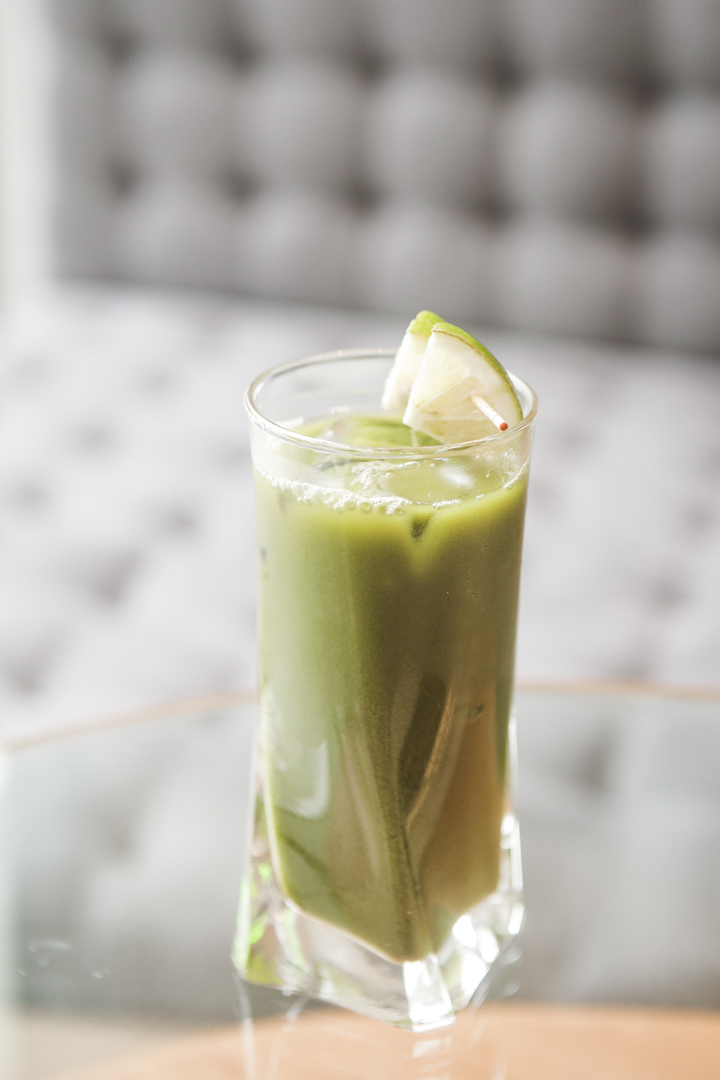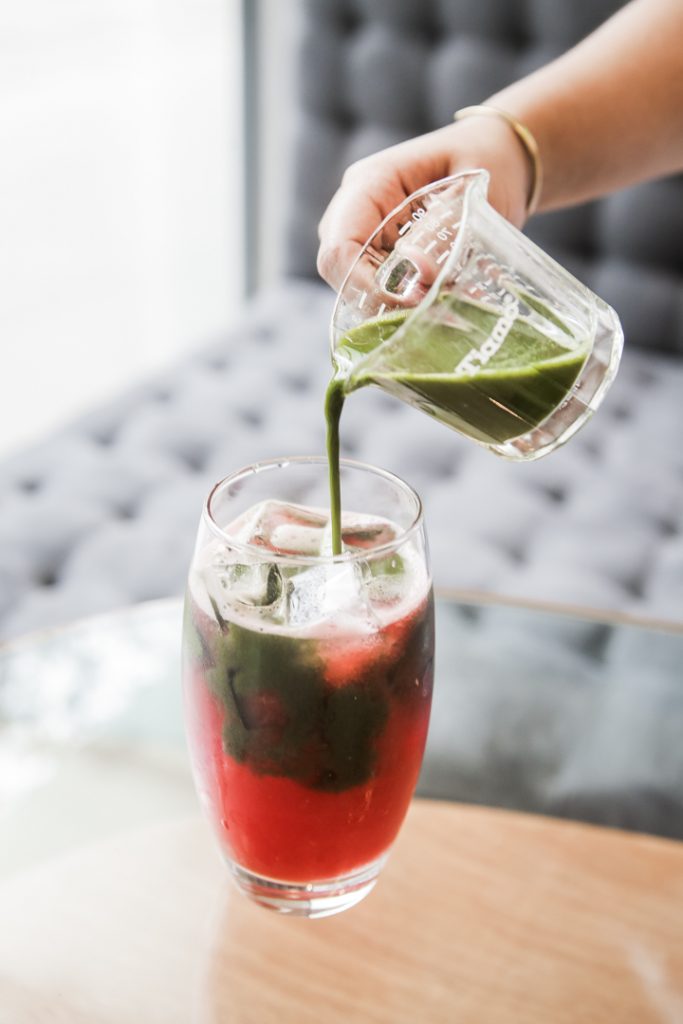 Sweetened with a bit of lime juice, the Matcha Refresher retains its strong tea flavor for a mature spin on the drink. Another dairy-free matcha alternative is the Surprise Me, which is matcha combined with either watermelon or cucumber juice—what you'll actually get is a surprise, but you can request for either one.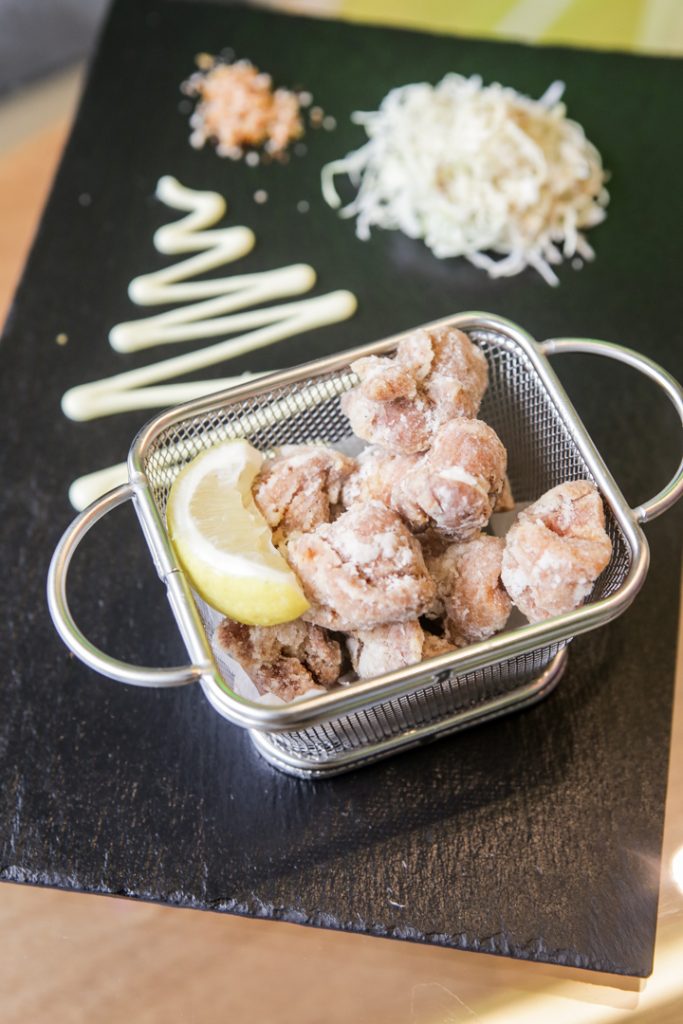 For appetizers, try the Chicken Yum Yum; squeeze some lemon juice over the bite-sized nuggets before dipping them in Japanese mayo and topping it off with a flavored salt. It's great for sharing with a friend, but feel free to have it all to yourself—no one will judge you here.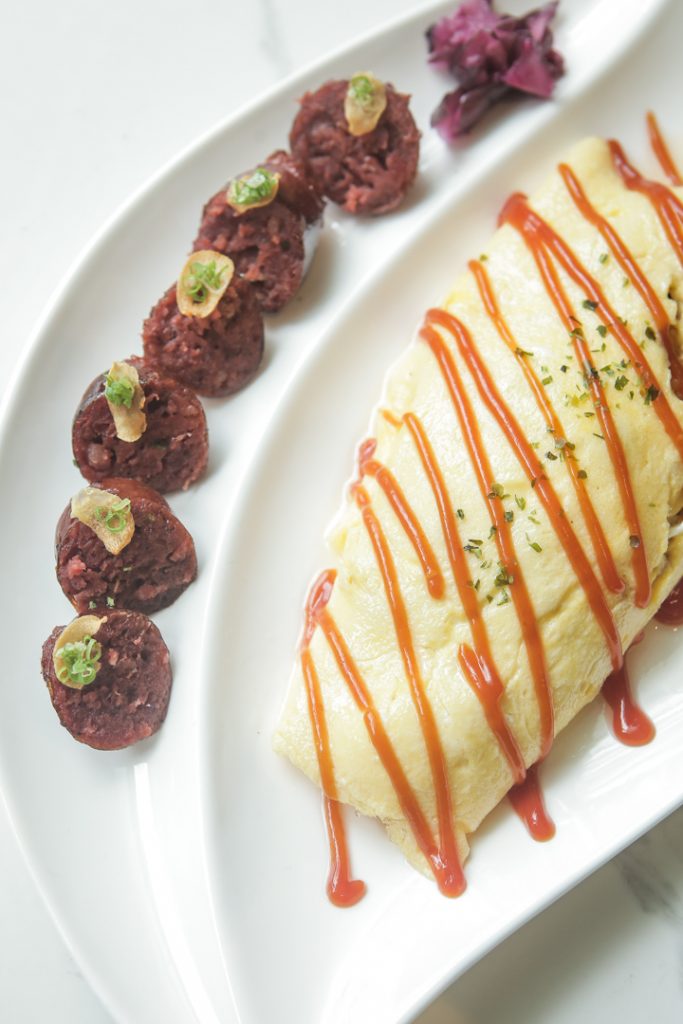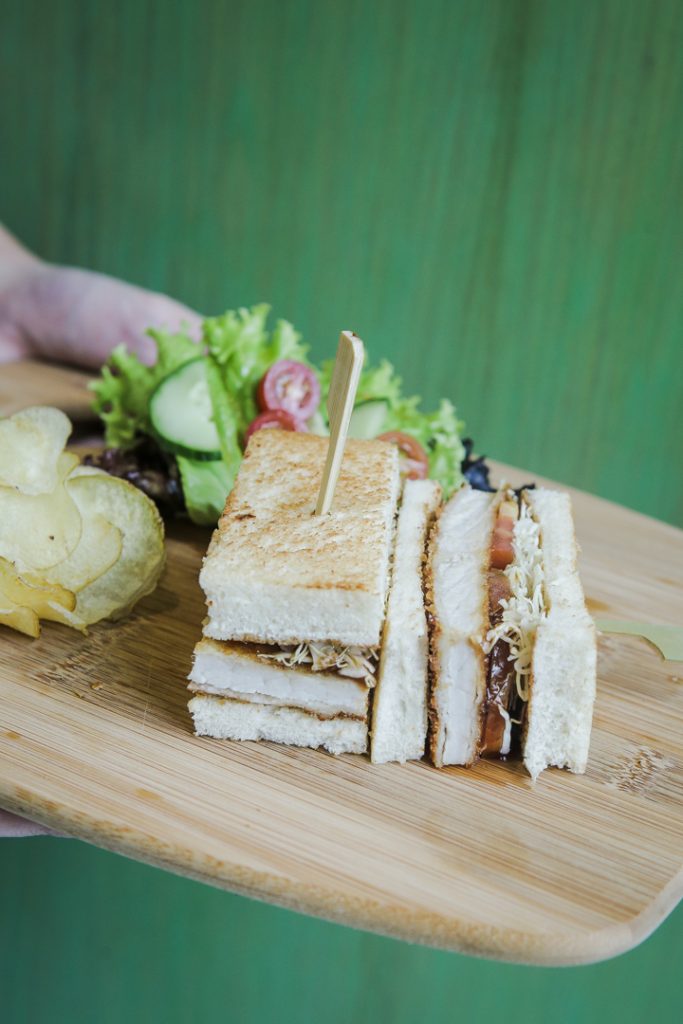 For your main course, I highly recommend the Longganisa Omurice; a bed of ketchup rice blanketed by a soft omelet is delicious as is, but who knew the Japanese comfort food would go so well with our local longganisa? (By the way, they use Pampanga-style longganisa, which lends a nice sweetness to the dish.) They also have a beef tapa option.
If you're looking for a lighter meal, the Pork Katsu Sandwich isn't as heavy, and it comes with a serving of chips and salad.
Packed with a variety of vegetables and a serving of protein, the Nomi Matcha Power Packed Bowls are a healthier alternative to donburi (i.e. Japanese rice bowls). They can also be customized to your liking; replace the Japanese rice with brown rice, quinoa, or cauli rice.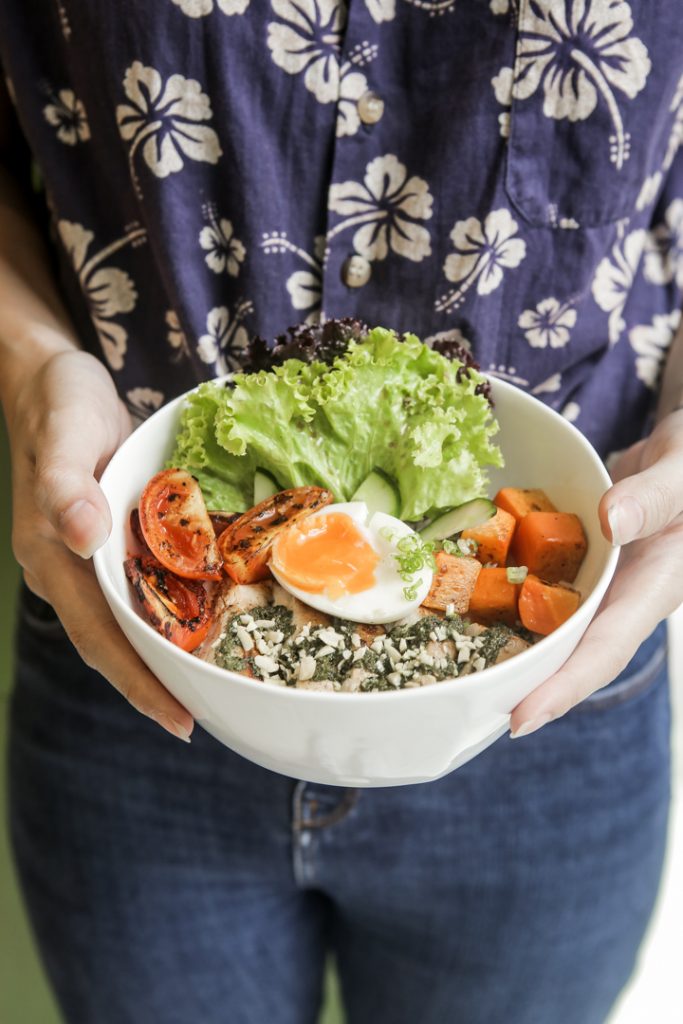 The Chicken Power Bowl comes with a runny 6-minute boiled egg, roasted carrots, some greens, and roasted chicken with pesto sauce. And for the vegans (or feeling vegan), the F*ck Yeah, I'm Vegan bowl is (obviously) for you.
And finally, the desserts.
If you're having trouble deciding on which one to choose, then go for the Give Me Everything, a platter of their signature desserts.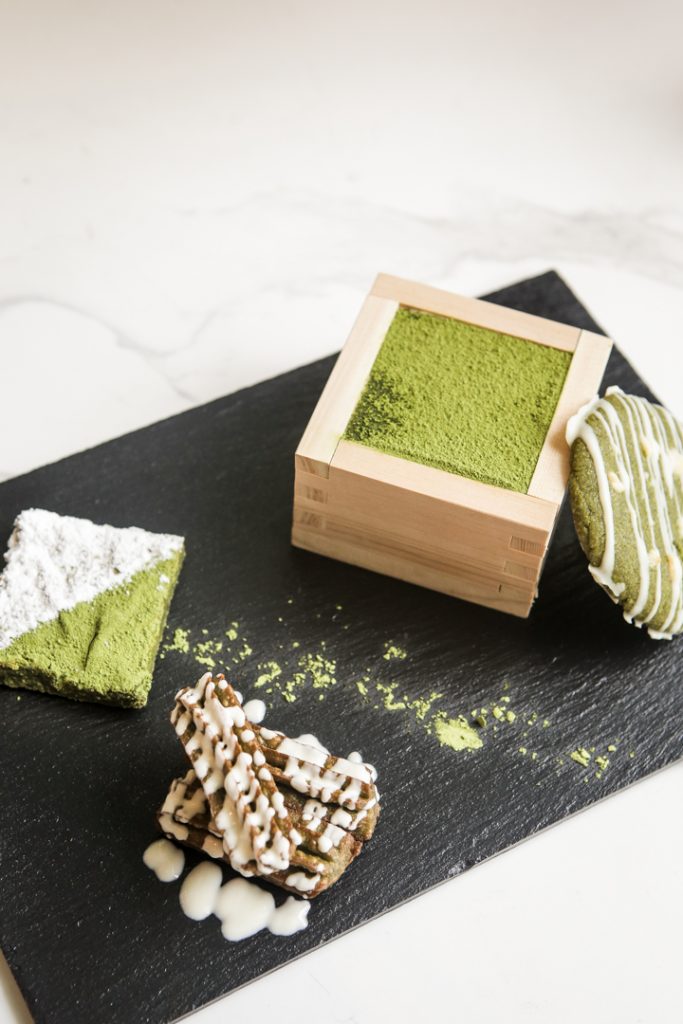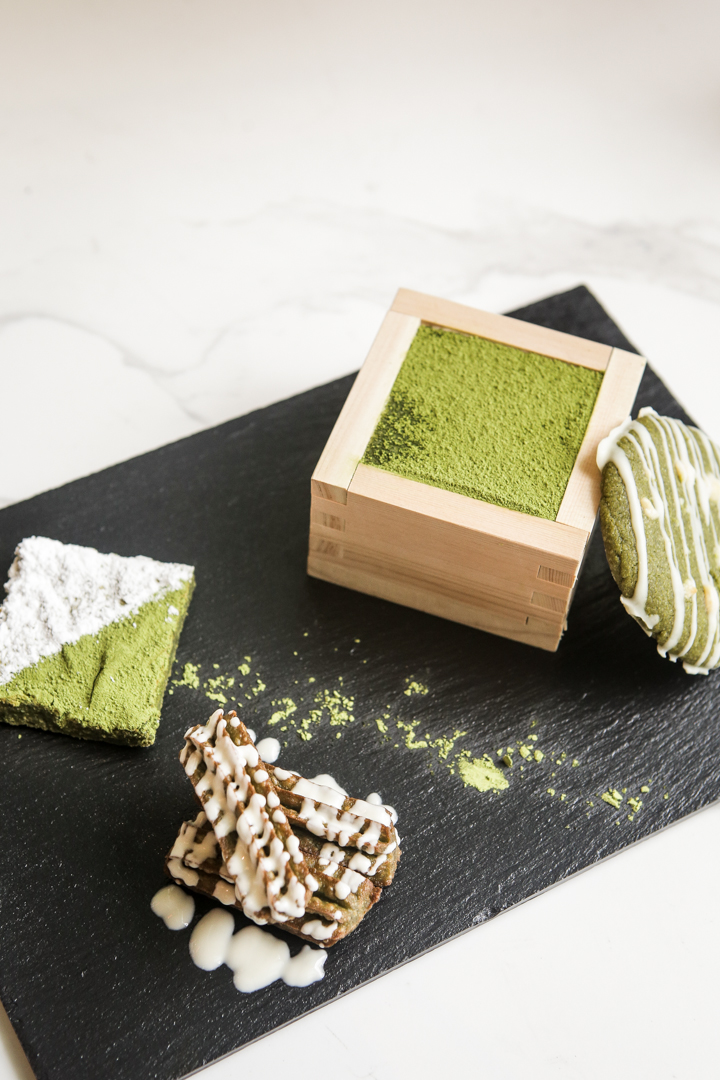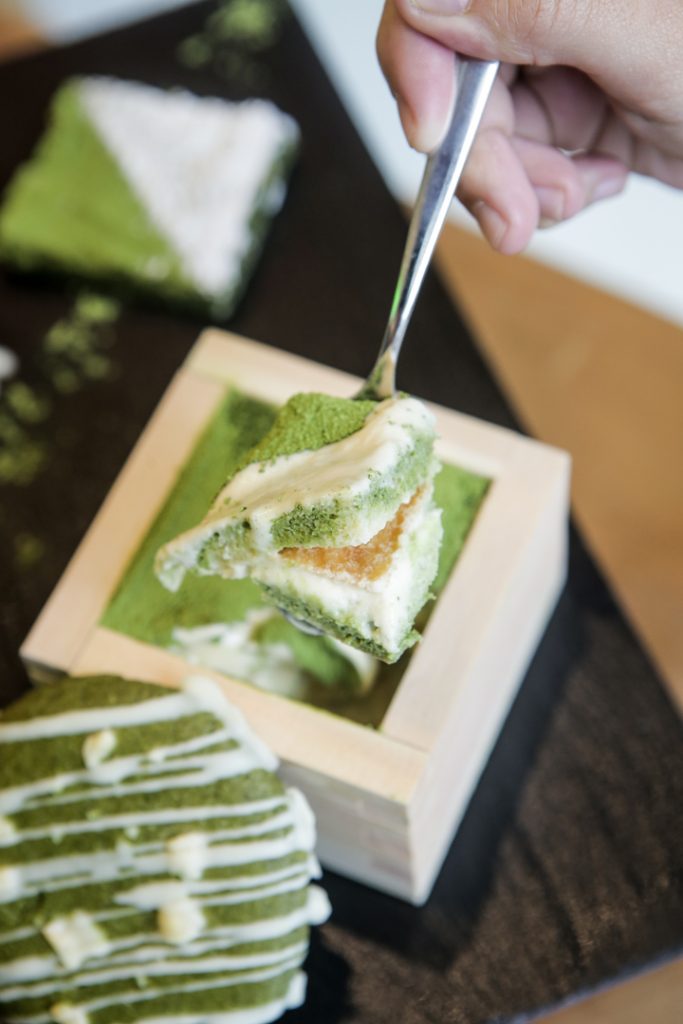 It includes the Tiramisu Dream: decadent layers of lady fingers soaked in matcha syrup and cream, served in a masu, the wooden box originally meant for drinking sake.
A Legendary Greenie: brownies made with matcha instead of chocolate turn out… green, hence the name 'greenie'. (They're fudge and dense. So yes, they're pretty legendary, too.)
As a churro lover, my personal favorite from the platter was the Matcha Churros. The bitter taste of matcha goes perfectly with the sweet white chocolate drizzled on top.
Lastly, a matcha cookie.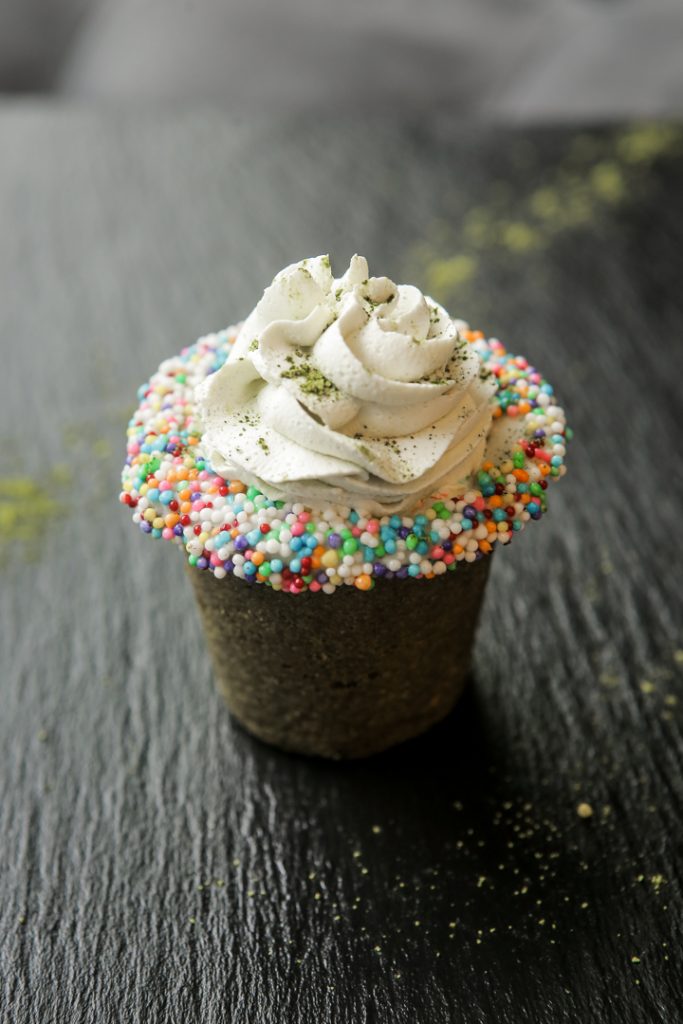 Tip: if you happen to order the matcha cookie and a cookie shot, try dunking the cookie in the shot. It's very matcharap.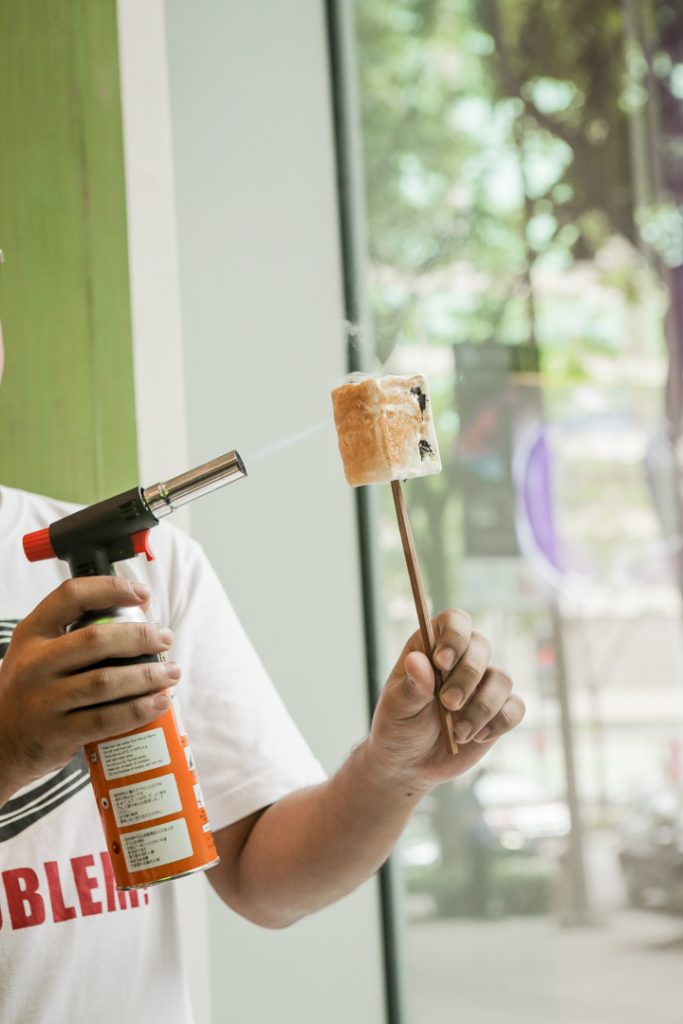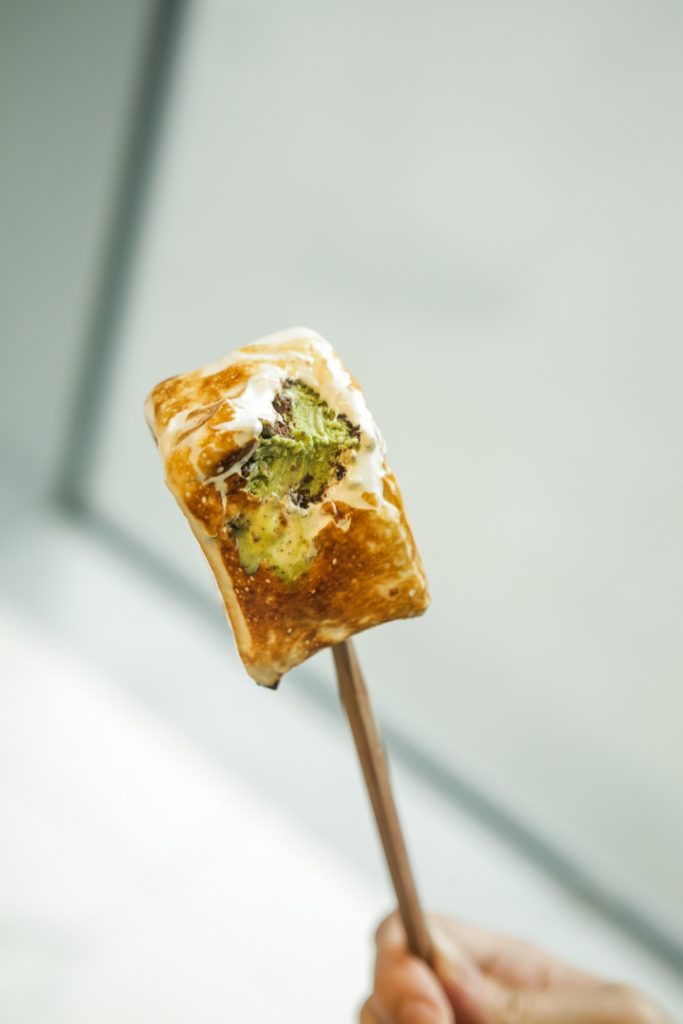 And for a unique matcha dessert, we suggest the smore: matcha ice cream encased in a marshmallow, which is then toasted to a golden-brown crust.
Nomi Matcha will be having their grand opening on Apr. 9.
Read more:
Kiss the Tiramisu has the perfect sundae date for you
Would you try pairing coffee with Korean fried chicken?
Indulge in bagnet, salted egg, and bone marrow without feeling too guilty
TAGS: bgc BGC eats desserts eats High Street Japanese matcha new restaurant nolisoli nolisoli.ph nomi matcha restaurant Vegan
WHY GO?
Matcha lovers will enjoy the classic matcha latte which isn't overly sweet. Pair it with a unique Japanese-Filipino dish like the Longganisa Omurice.
MENU