Summer desserts roundup: Halo-halo
It's time for the country's national dessert
Apr 6, 2018
Halo-halo is, without a doubt, the Filipino's favorite dessert. It's uncomplicated, in that it only involves a base of crushed ice and evaporated milk, and then mixed in with as many other ingredients as one pleases. It can be colorful or monochromatic, over the top or plain. It's so customizable and most importantly—it's cool.
And with summer coming upon us, it's also about time we start thinking of where we can grab this cold treat (if we don't plan on making one ourselves). Here's a list of crowd-favorites—quality halo-halo that remains so good even after so many summers—and new players we'd love to try.
Milky Way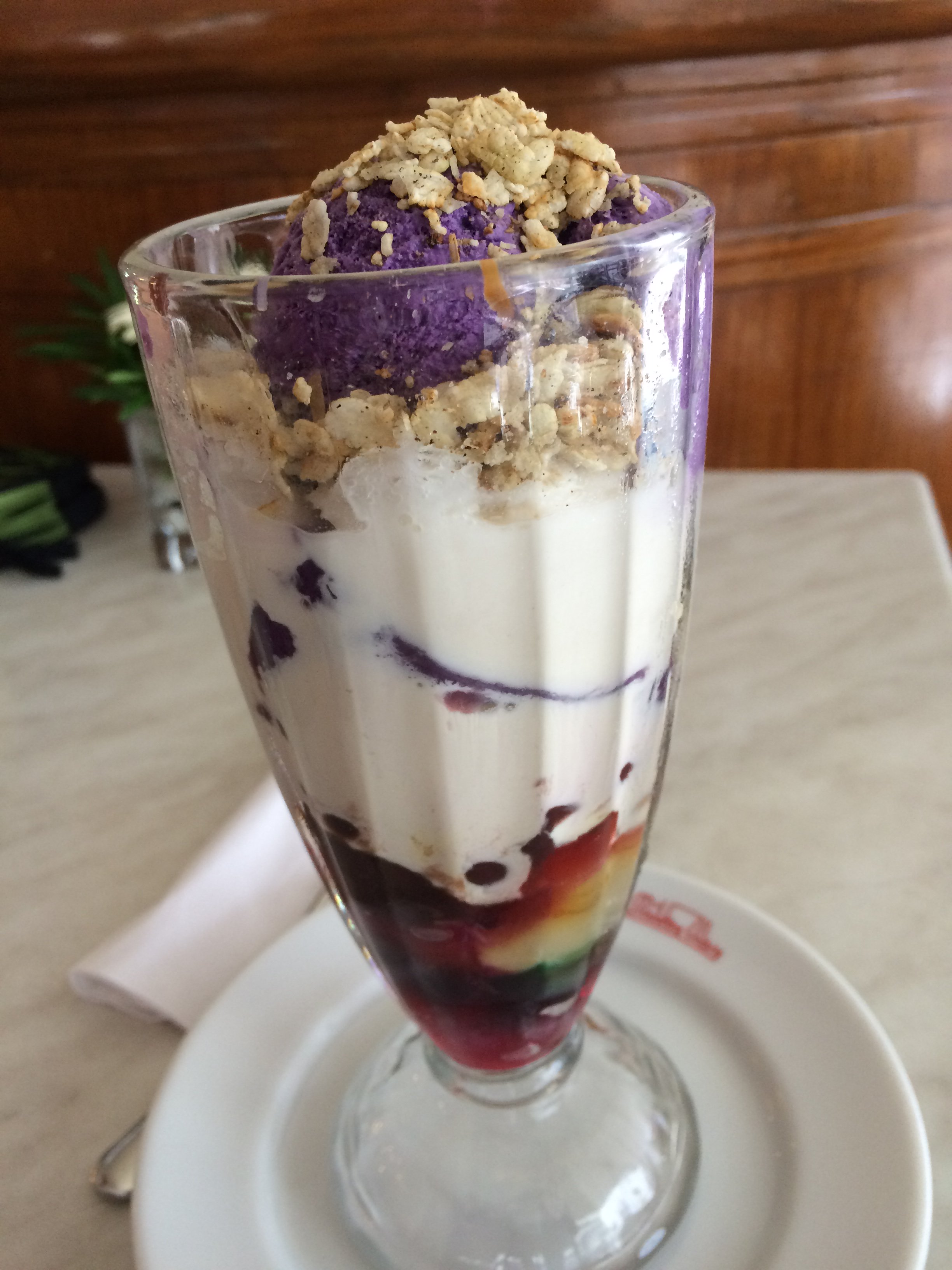 Often at the top of halo-halo lists, Milky Way has been a favorite not just for their ice cream (which they have a factory of), but also for their food. Their halo-halo is served with homemade ube ice cream.
Bench Cafe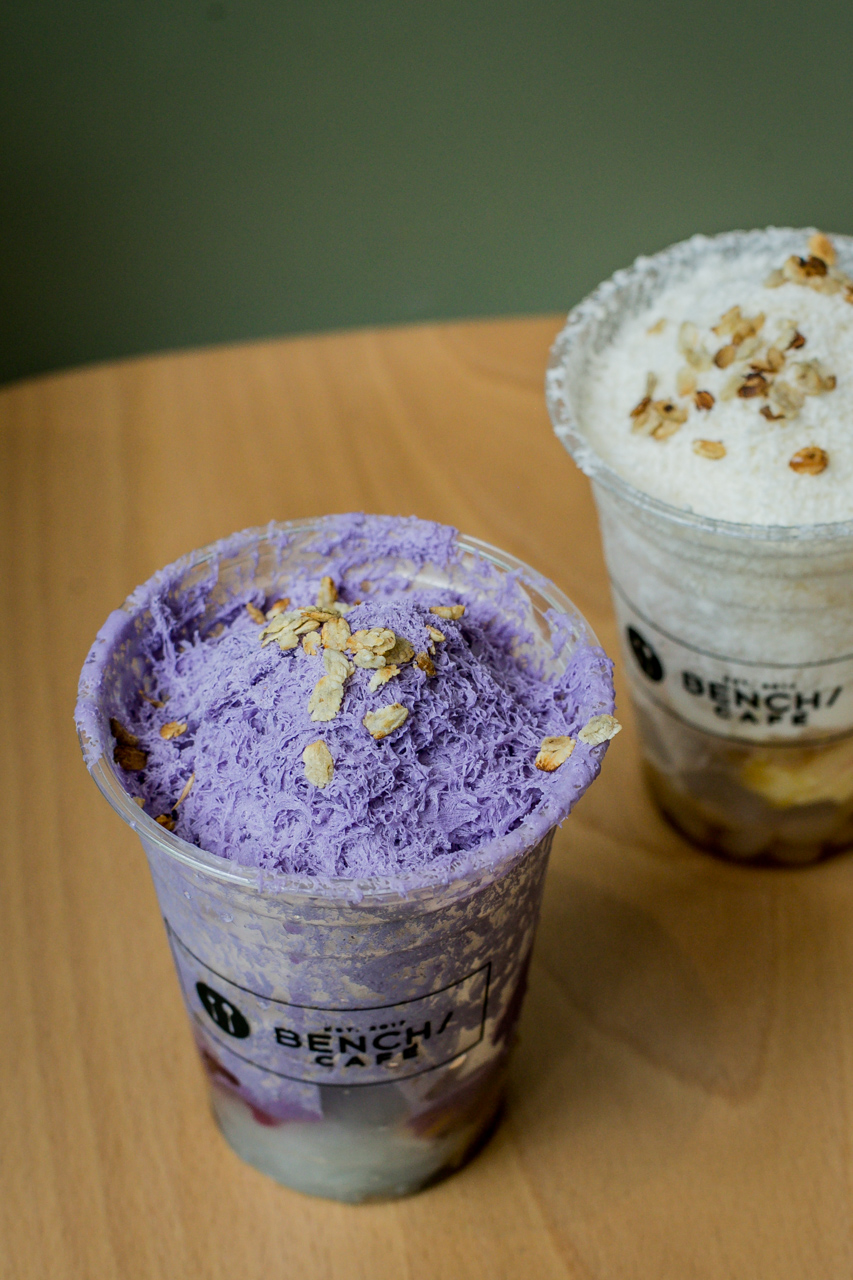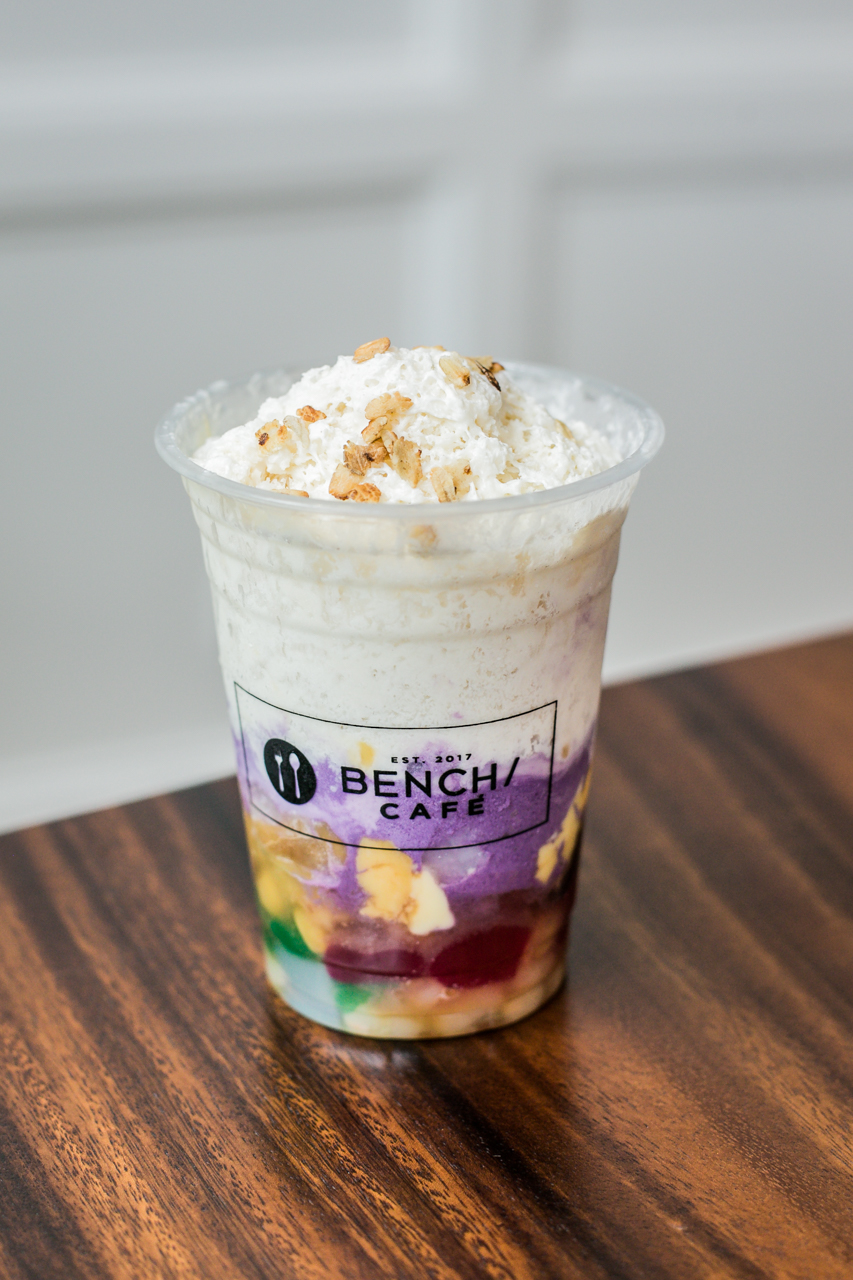 A new player in the halo-halo field, Bench Cafe is the clothing brand's first foray into the restaurant business. Aside from the cafe on the second floor of Bench's flagship store in BGC, there are also plans to open up halo-halo bars in a number of Bench stores. What makes Bench's halo-halo different is their fluffy, almost snow-like ice.
Razon's

Ask anyone what the best halo-halo is, and Razon's will definitely be part of the list. Unlike other halo-halos that include colorful ingredients like gelatin, beans, fruits, and ube ice cream, Razon's comes in creamy hues of white and yellow.
Manam
Served in a large goblet-like glass, Manam's halo-halo is big enough to share.
Manila Peninsula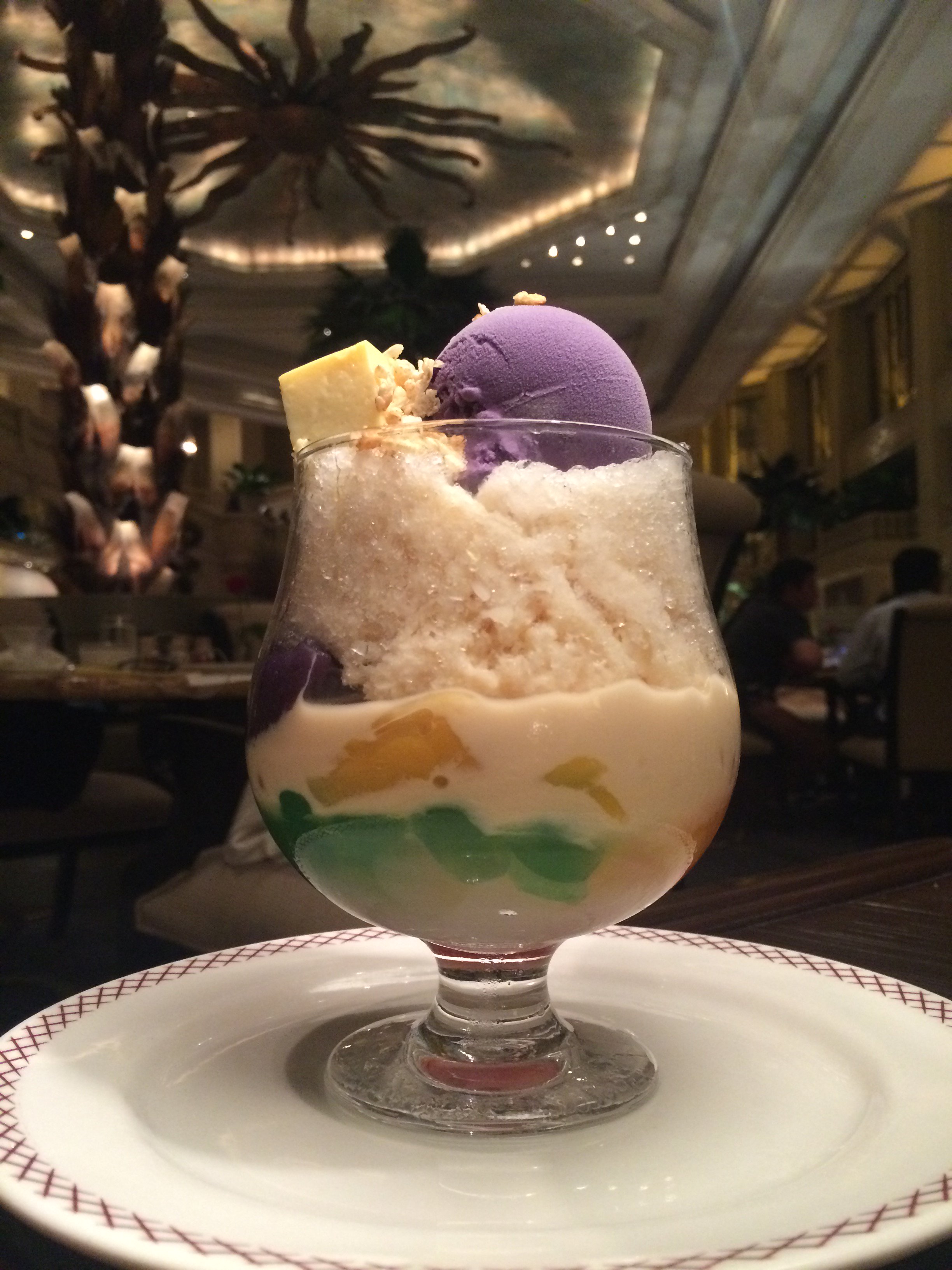 The Peninsula's halo-halo also comes in a size that's perfect for sharing. Albeit pricey at more than P700 a serving, it seems pretty well worth it for the ingredients included: langka, macapuno, garbanzos, gelatin, beans, nata de coco, leche flan, ice cream, and pinipig. The ambiance of the Peninsula is a plus.
Little Quiapo

Established in Pampanga in 1949, Little Quiapo, which has branches in Quezon City as well as BF Homes in Parañaque, has earned quite a following. Aside from pansit palabok, the restaurant is also well-known for their halo-halo. They have three variants available.
Cafe Mezzanine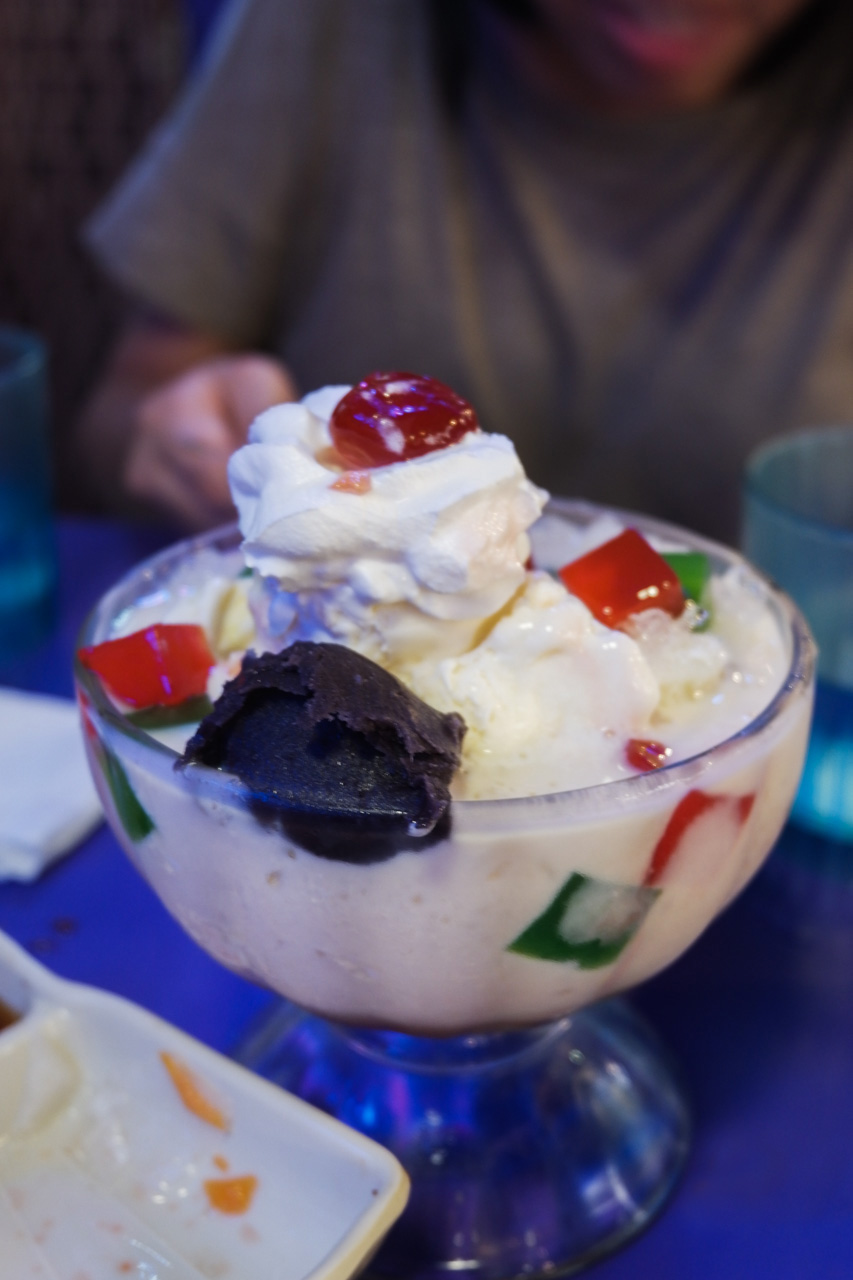 Creamier with the addition of whipped cream
Ben's Halo-Halo Ice Cream
Salty Summer Halo-halo, served with a slice of salted egg. Weird? Maybe not. Don't knock it till you try it.
What's your favorite halo-halo? Let us know in the comments.
TAGS: desserts eats filipino desserts halo halo halo-halo in manila nolisoli Summer summer desserts where to eat in manila