A beginner's guide to buying affordable art
Start your own art collection at Art in the Park this coming Sunday
Apr 11, 2018
This Sunday marks another Art in the Park, a yearly affordable art fair held at Jaime Velasquez Park, Salcedo Village in Makati. It's not your typical biennale or art fair buzzing with suited up high profile collectors. Think of it like a Sunday market where you can chat and get to know budding artists, gallerists, and aspiring art collectors alike. It's a time to chill (despite the Manila summer heat) and appreciate art for its own sake.
I go to Art in the Park religiously—usually right after Mass and lunch. This year, I'm hoping to (finally) purchase something that makes me happy. For those who want to build their own collection, this Sunday's a great place to start.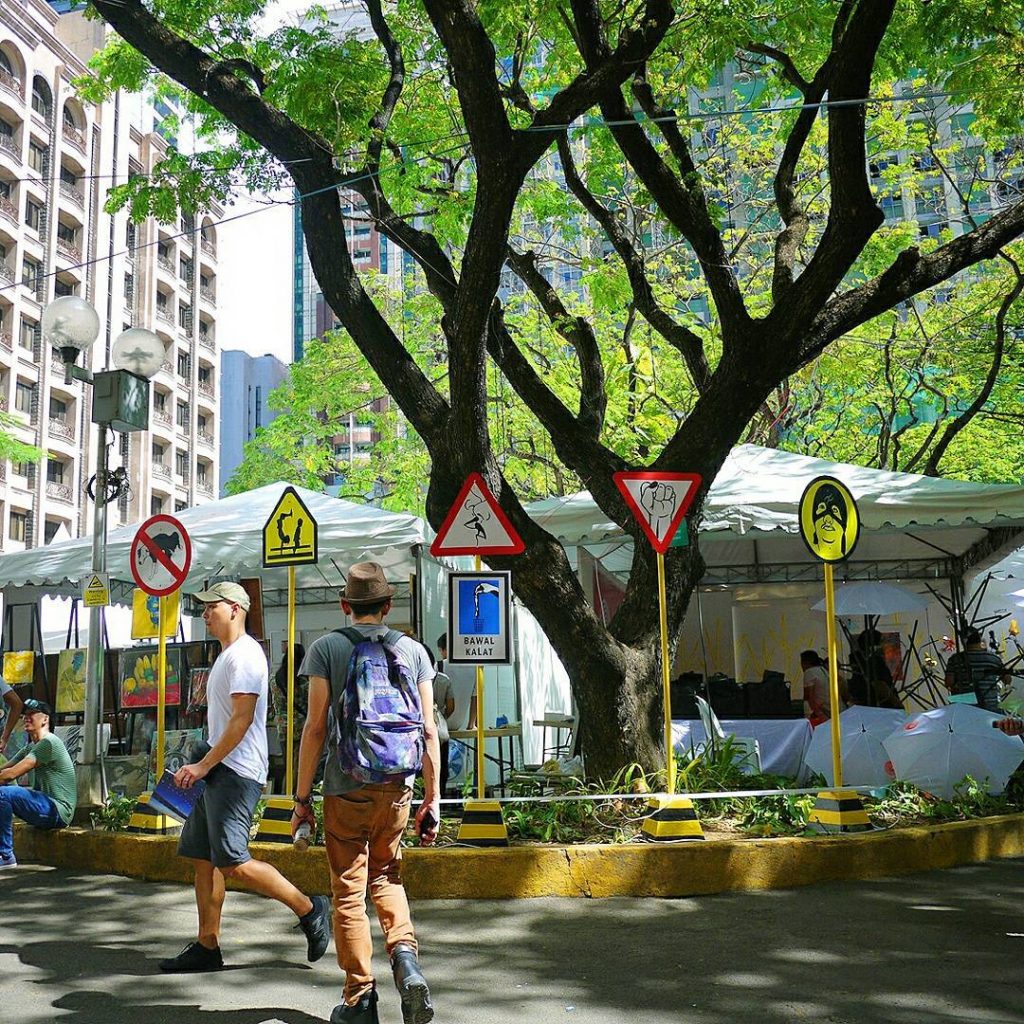 Bring your umbrellas and fans
Take your time while checking out all the art booths. Fair warning, though, it's going to be hot. Organizers Trickie Lopa and Lisa Periquet both agree that a handheld fan, shades, and an umbrella are must-haves in your tote bag. You can find refreshments at the park, too, if you're feeling parched.
Set a reasonable budget for the pieces you like
Rest assured you won't need to worry about steep prices. The artworks for sale and on display this coming Sunday are capped at PHP 50,000. That way everyone can admire and appreciate the works sans the price tag. Keep your cash (or card) at the ready.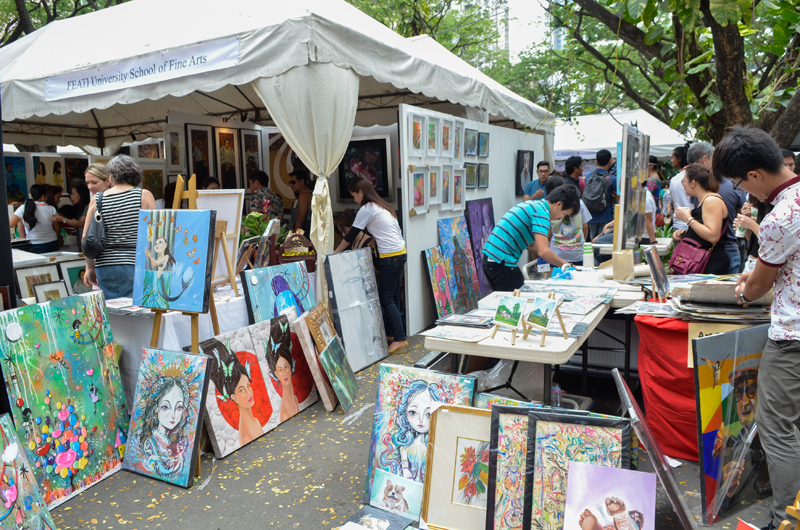 Go for what makes you feel good, not just what looks good
One inhibition I had before I started to collect art was the thought of curating my pieces. In the end, though, I resigned myself to the Marie Kondo way: what painting or sculpture sparks joy when I look at it? That's a good place to start. As my collection grows, I'll likely find a unifying theme, movement, or period.
Think of where the art will go
I'm particular about what goes on the wall above my writing desk. In my home, we stick to a color scheme in the common living areas. But I'm not just talking about where to hang your next find. Part of the proceeds will benefit the Museum Foundation of the Philippines and its initiative to develop and promote Philippine culture and art.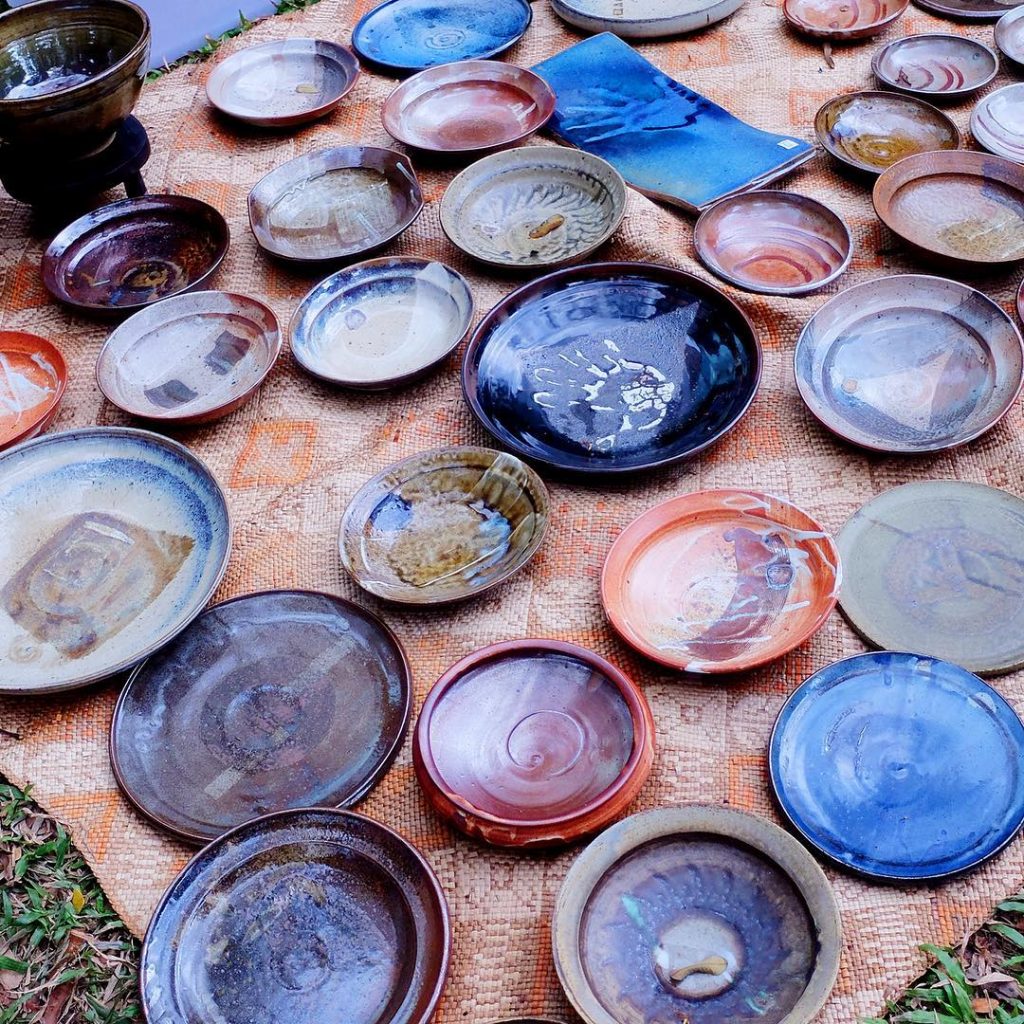 Try searching for functional art
Every time I go to an art-related event, I always seem to search for function or purpose. For example, there'll be works you can touch and use like ceramics, stoneware, installations, sculptures. Sometimes you appreciate a work and its creator more when you interact with it every day.
Come with an open mind
Don't just go looking for a specific artwork or artist. Visitors are encouraged to look around at all the booths—it's a winding set-up though, so figure out a route and stick to it. You'll be surprised by what catches your eye.
Photos courtesy of Art in the Park
Read more:
The Ultimate Art Fair City Guide
Uber passenger found out her driver is a really talented artist
Overheard at Art Fair: "Oh my god. I have 160 likes na"
TAGS: art art collection art in the park be makati nolisoliph salcedo village