What happens when fast fashion doesn't sell fast enough?
Where can you even fit $4.3 billion worth of unsold clothes
Apr 12, 2018
Once upon a time, retail brands produced an average of four collections in a year. But with trends changing as fast as an Instagram OOTD upload, what was once stylish becomes "last season" within a matter of days. In an effort to stay on top of the game (and profit), fashion giants are pumping out new collections as soon as they see an opportunity.
The popularity of fast fashion clothing has grown steadily over the years, with brands like H&M having opened thousands of stores globally—4,743, to be exact. Having that many stores to stock up all while meeting the demands of a fickle market means that they constantly need to produce clothing. And because their items are mass produced, it's probably more cost-effective for them to milk a trend for all its worth.
But what happens when a trend dies, or when a season ends? Even if they markdown prices or go on sale, it's not as if all those are bought, right? Retailers are left with piles upon piles of unsold inventory. Multiply that by approximately 4,700 stores and that amounts to $4.3 billion worth, according to the New York Times.
Over the years, H&M has produced hundreds of millions of clothing. They've accumulated such a substantial amount of inventory that a power plant in Vasteras, where the Swedish company established its first store, has turned to burning their clothes for power.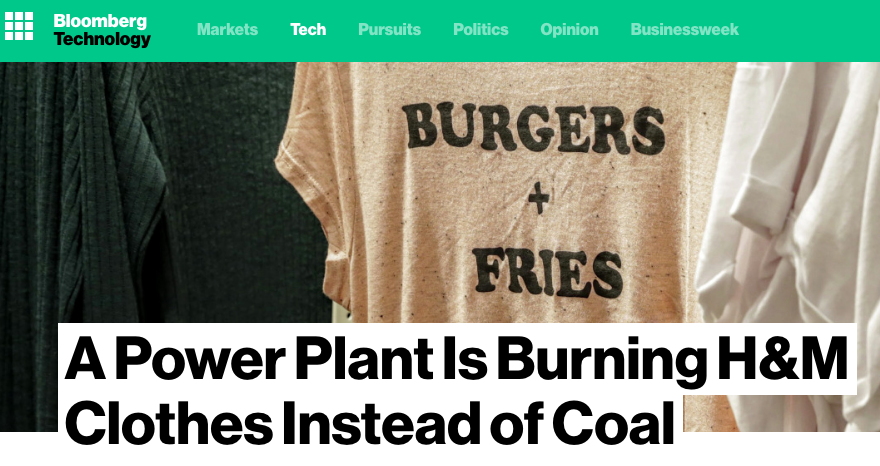 However, the company has denied this claim, stating that they do not burn clothes that are perfectly safe to use; the clothes that are sent for disposal are those that don't meet their "strict chemical restrictions."
So what is H&M doing about their growing pile of unsold inventory? The company supposedly plans on slashing prices to reduce their stockpile. They also plan to slow store expansions and hope to increase their online sales.
Main image courtesy of H&M.
Read more:
How local brands help customers protect the environment
What is 'slow fashion' and why should you care?
Sustainable fast-fashion is possible with these innovations
TAGS: fashion fast fashion fixture H&M nolisoli nolisoli.ph