When it comes to milk tea, we all pretty much have our own favorites; our go-to pitstop whenever we're craving for something sweet to drink. But every once in a while, we look for new flavors. After all, how many times can you order a different drink from the same menu?
If you've grown tired of the regular milk tea shops, then perhaps you need a change of scenery. Next time you're in the mood for milk tea, you might want to stop by one of these restaurants. Great milk tea at more or less the same price—and don't worry, you can get them to go.
Kopi Roti
Perhaps one of the longest in the game, Kopi Roti has been serving up a mean Singaporean-Malaysian style milk tea since 2005. Often accompanied by an order of kaya toast or kopi bun, the tea tarik uses a dark, Indian tea that's pulled and sweetened with condensed milk. Back then, pulling tea was still a novelty—you know, that technique that involves transferring the drink from one container to another in large, swift movements? Every once in awhile, I find myself craving for this nostalgic taste; it's bittersweet, literally and metaphorically.
Toast Box
Another restaurant hailing from Singapore, Toast Box serves a menu and flavor similar to that of Kopi Roti. Their teh is pulled and sweetened with condensed milk, and is usually paired with an order of kaya toast and soft boiled eggs. If you can't find a Kopi Roti nearby, Toast Box is just as good—minus the kopi bun.
Tuan Tuan
If you've grown tired of the light, creamy taste of Taiwanese milk teas, nor do you enjoy the dark, bitter taste of Singaporean tea, perhaps this is more for you. I would describe Tuan Tuan's Hong Kong milk tea (or nai cha) as a happy middle ground; the taste of tea is darker than most Taiwanese milk tea, but not as bitter as the Singaporean kind. It's made with Black & White full cream evaporated milk, which gives it that distinct Hong Kong-style taste. Order it hot, and it comes in a Black & White cup, or cold, served in a silver mug.
Shi Lin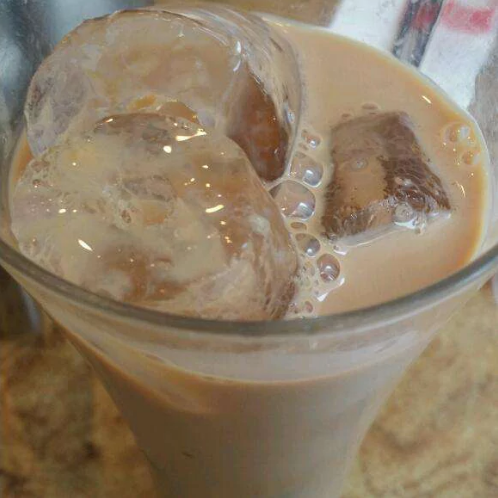 Unlike the other restaurants on this list, Shi Lin isn't known for their drinks; I don't know of anyone who would go out of their way to grab a drink from here—apart from myself, that is. And I'm not even sure people know that Shi Lin has milk tea, but they do. This one photo I found online proves it. Since this is a Taiwanese restaurant, their milk tea is technically Taiwanese, but tastes more refined than the typical milk tea shop variety.
Wildflour
Wildflour offers a variety of drinks. But based on my intensive Instagram research, their Hong Kong milk tea seems to be an underrated choice (i.e. there weren't much, if any, photos of it on social media.) So for the time being, this photo will have to suffice. I'd describe their Hong Kong milk tea as how you wish your homemade milk tea tasted like, or what it aspires to be. It's light and creamy, but still has the distinct taste of tea. It's only served hot, so that might be something to take into mind considering that it's summer, and it's hot. Take it back to your icy-cold office, maybe.
Main image courtesy of Unsplash.
Read more:
Don't make these common mistakes when making tea
Craving for the flavors of your childhood? Milk Trade may have the solution
This Thai cafe is your most sulit caffeine fix yet
Read more by Jessica:
Go on a Tokyo food tour with this Netflix series
Where to buy well-crafted leather bags in Manila