UP graduate runs a cafe with beautiful French-inspired pastries in Bangkok
And they've got a cake named Champorado
Apr 17, 2018
Life can be sweet as a treat when you take a chance. Pastry chef and University of the Philippines Diliman graduate Paulo Bairan is proof of this.
A few years back, Bairan took a chance and traveled abroad to work with Macaron Pastry Training Center's renowned pastry chef, chef Eric Perez. Bairan's risk obviously paid off, because he has since become a chef-instructor in Perez's school and opened his the cafe named Seen Bangkok in the outskirts of Bangkok.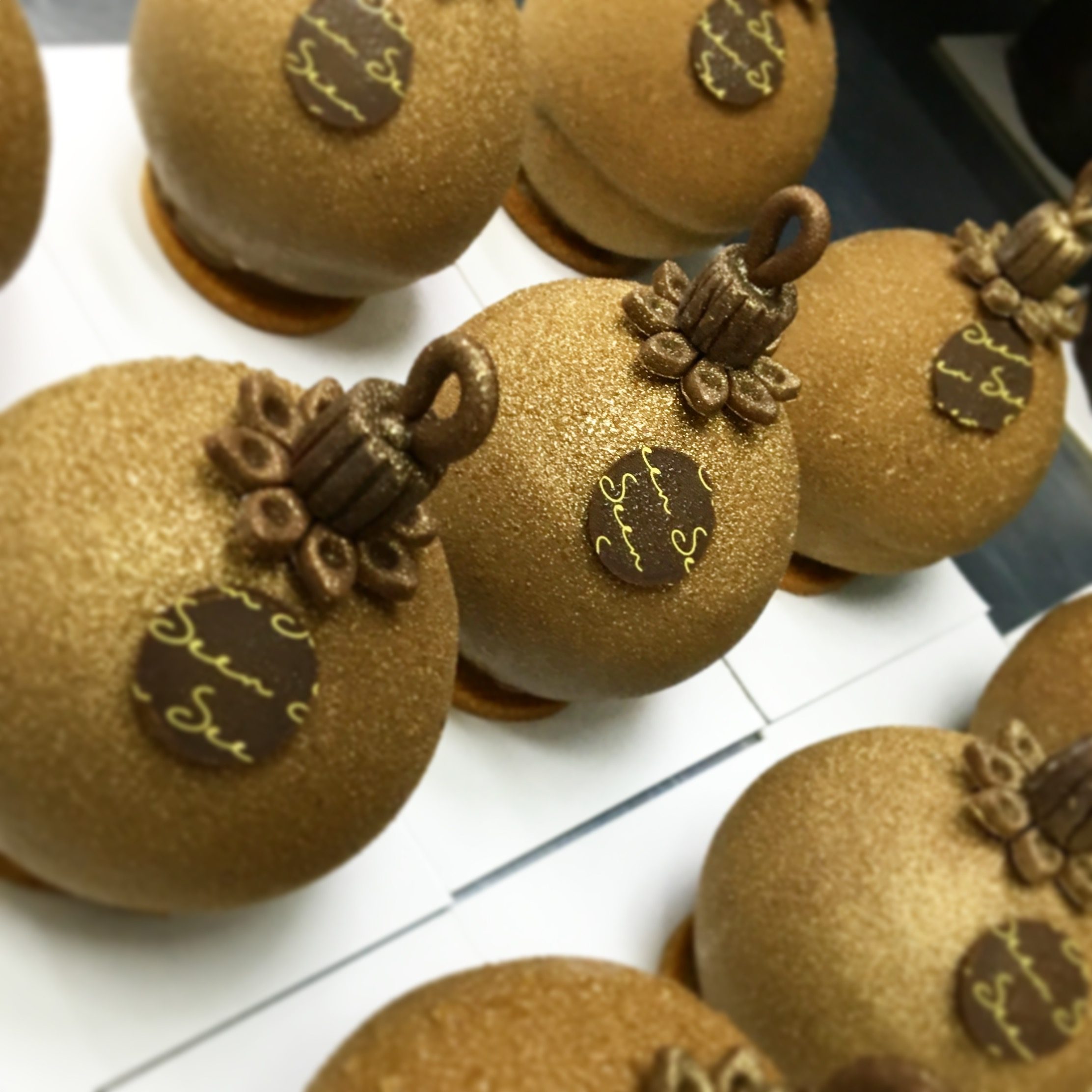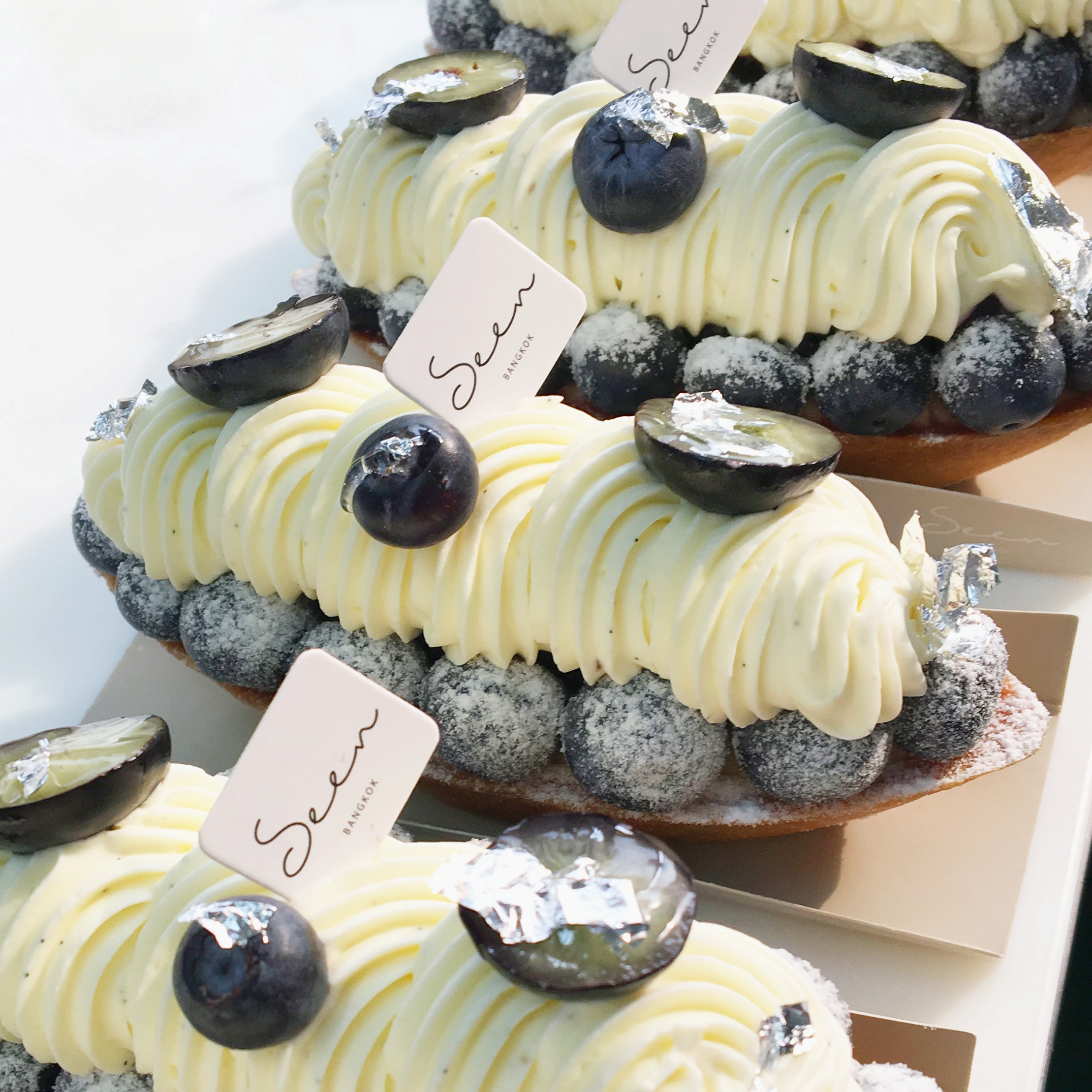 Seen Bangkok is a breathtaking, quaint cafe along Phutthamonthon Sai 2 in central Thailand. Bairan opened the shop with the owner of a company he's with, Ms. Lukmai Anuwatmetee. The arrangement has Anuwatmetee as the proprietor and Bairan as the industrial partner.
In the café, folks can have their choice of adorable and artfully made desserts and pastries. They have something more on the sour side like the Muse, a fruity cake with a cassis mousse. They have traditional French pastries like the almond galettes des rois, an assortment of filled croissants for those looking for a buttery and sweet snack, and traditional butter croissants the size of your hand, perfect for breakfast.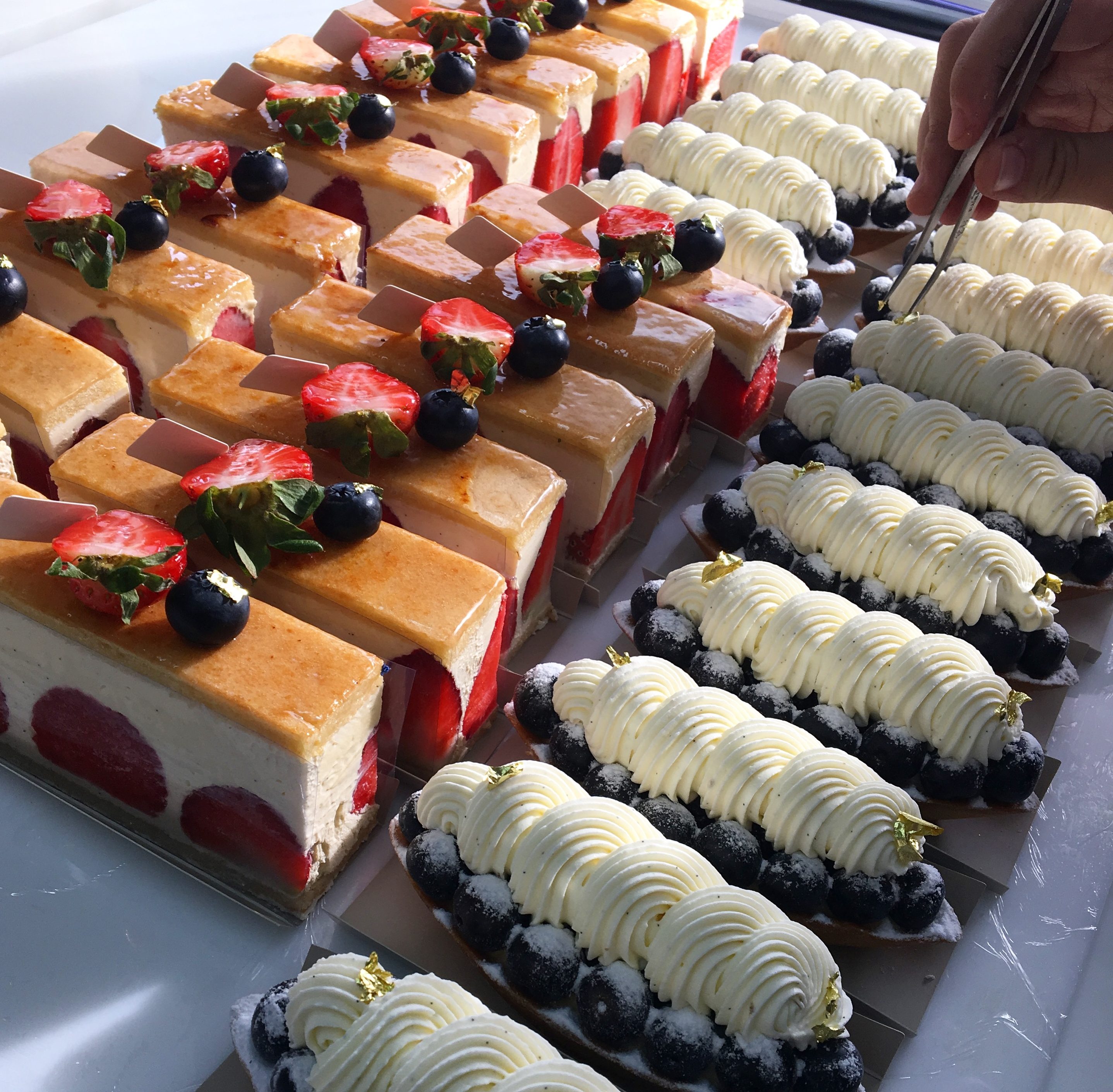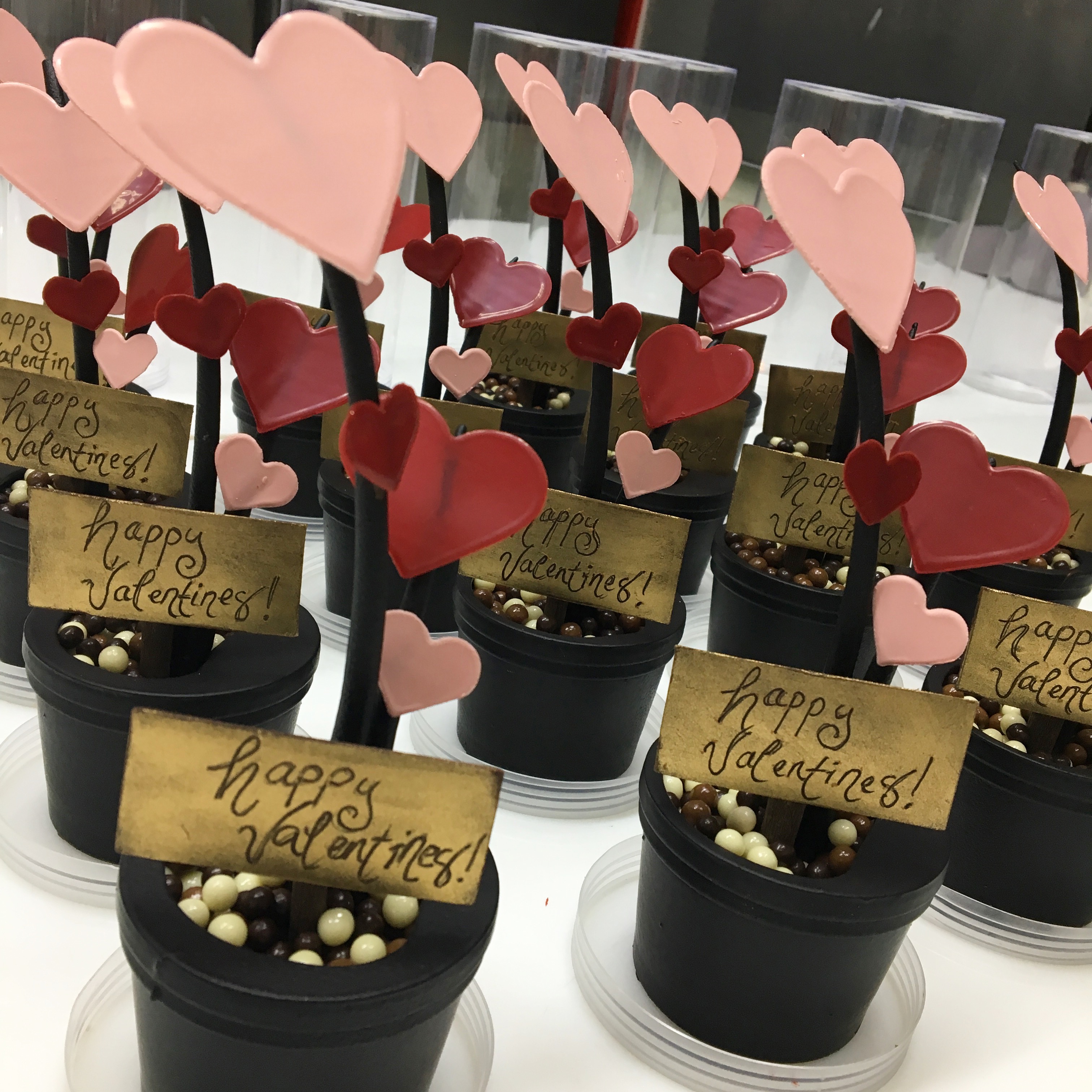 Love pots they made for Valentines Day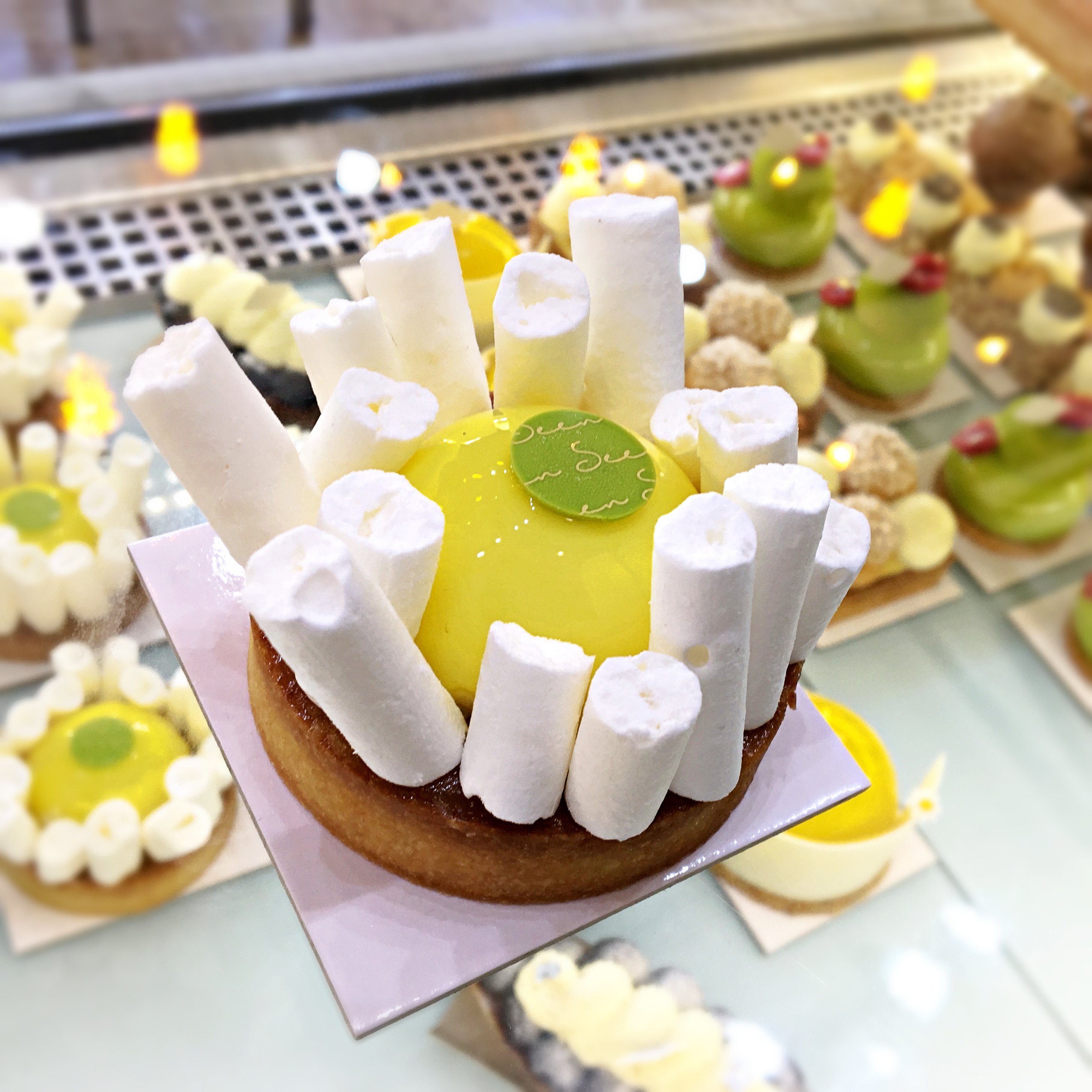 They also have modern takes on old dessert favorites. For example, Bairan re-imagined the lemon tart by making a spheric lemon compote nestled on a golden brown crust and decorated with several tube-shaped meringue on the side; He calls this creation Soleil. He gave the blueberry tart an extra pomp with a vanilla mascarpone chantilly, fresh blueberries along the side, and a dusting of powdered sugar; This one he fitly named the Pompadour.
When asked what inspires him to create these charming creations, Bairan alludes to the four years he's spent working with a French-influenced pastry school and his personal goal of sharing delicious and aesthetically tantalizing desserts to everyday customers as much as pastry school students.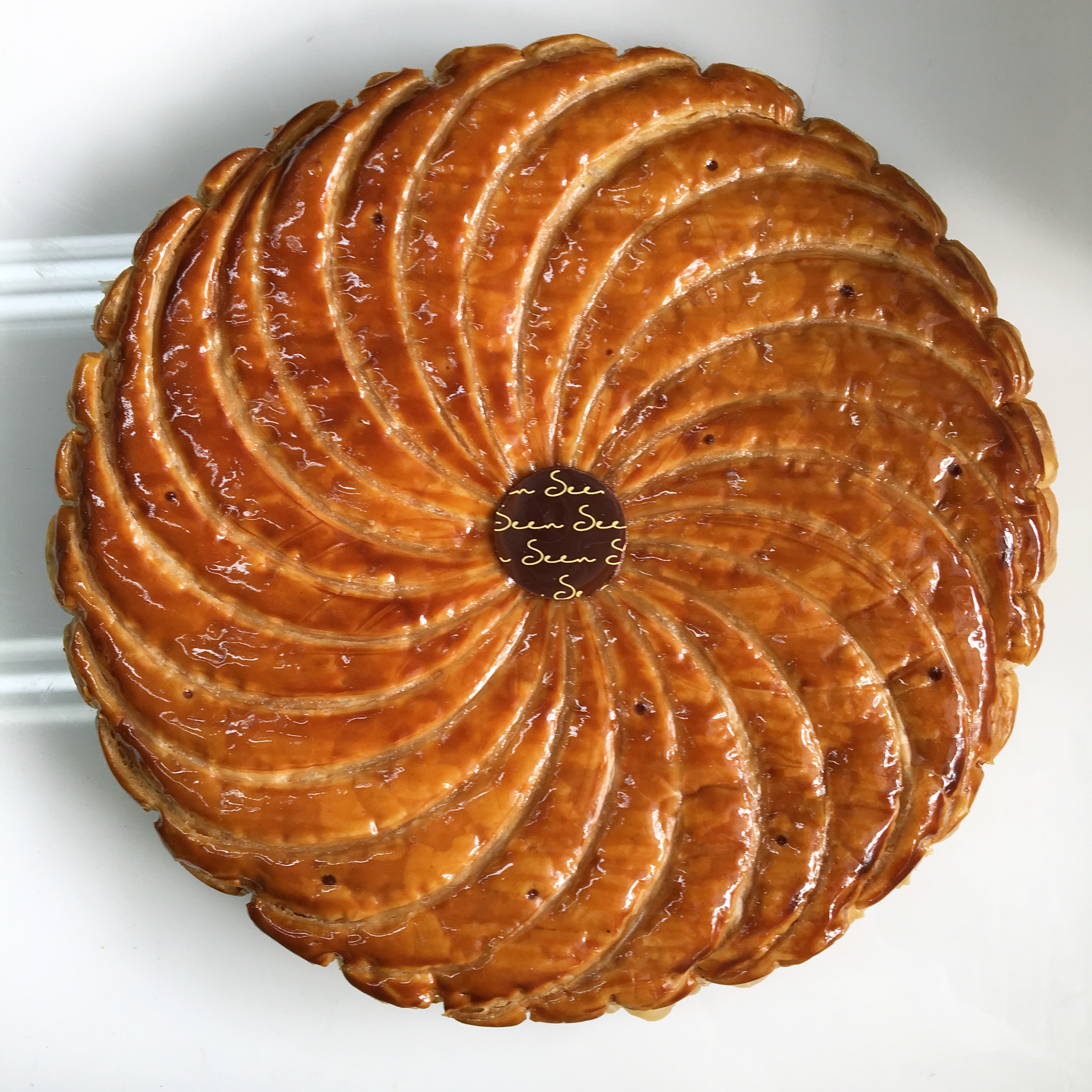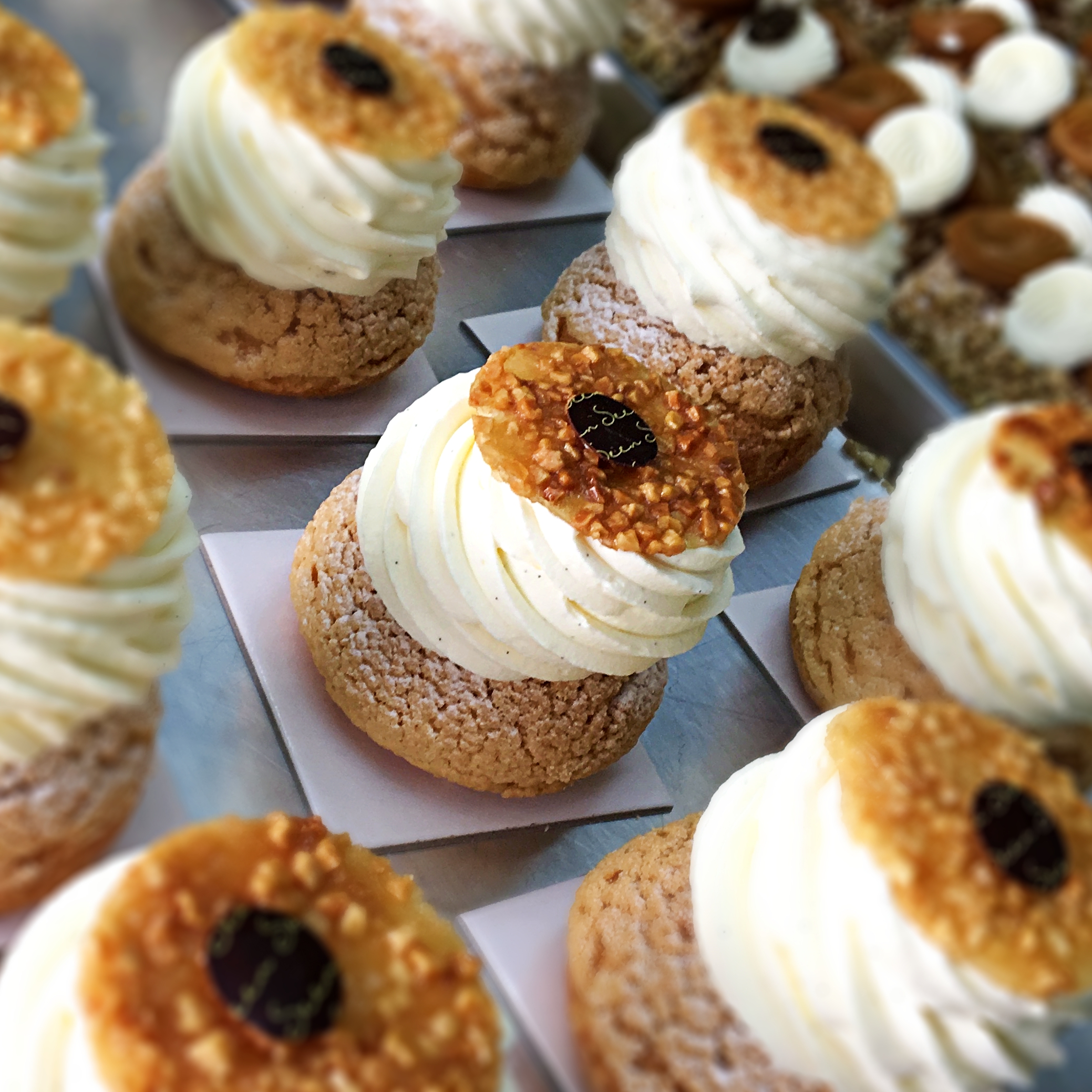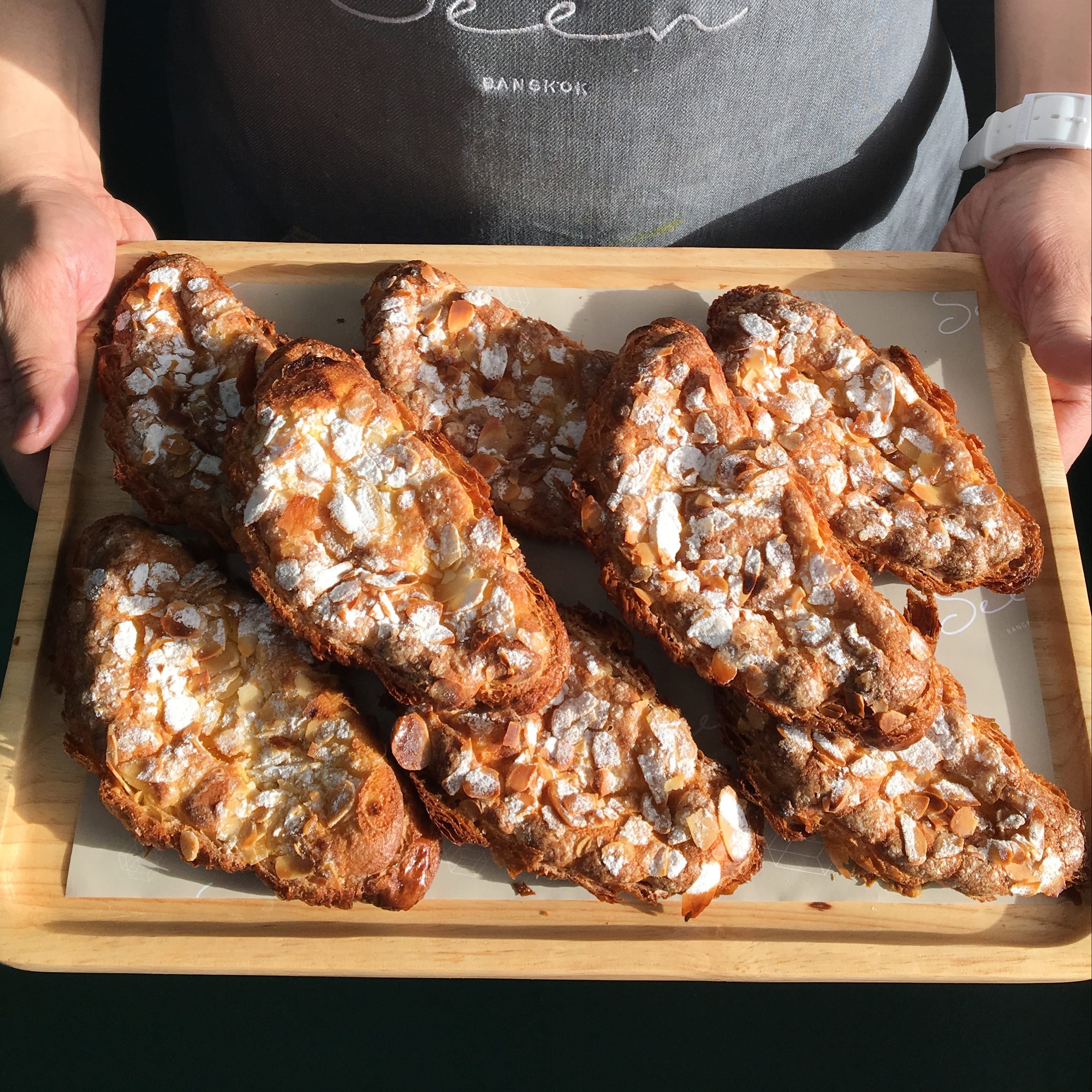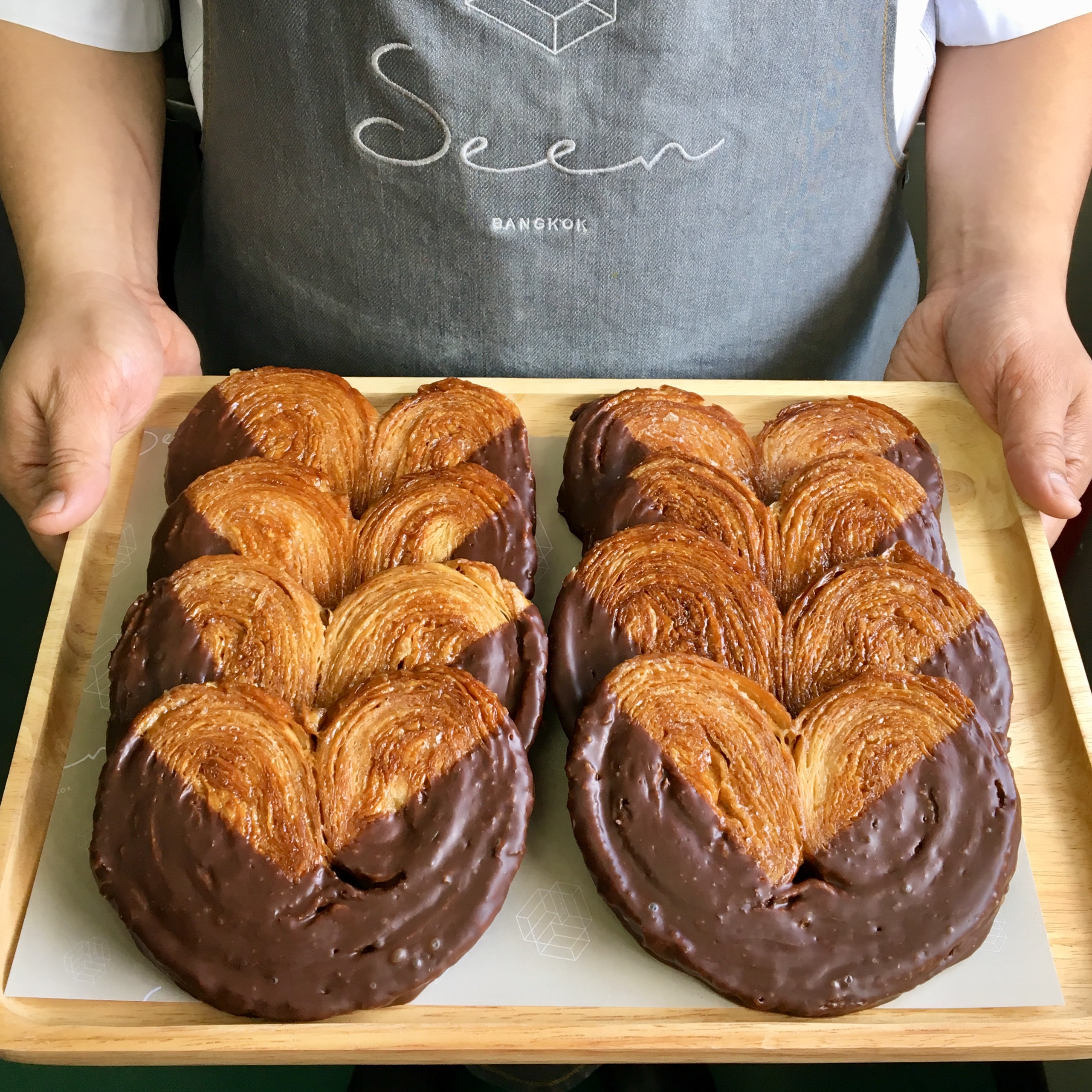 Helping him achieve this goal is his pastry team made up of other young Filipino chefs like himself. And with a team Filipino chefs, inspiration from home is inevitable to bleed into their work. Their love for the Philippines (and their homesickness in some ways) is realized through one of their cakes named Champorado. It has a dark chocolate mousse, rice pudding, and Maracuja, which has 7D dried mangoes paired with passion fruit.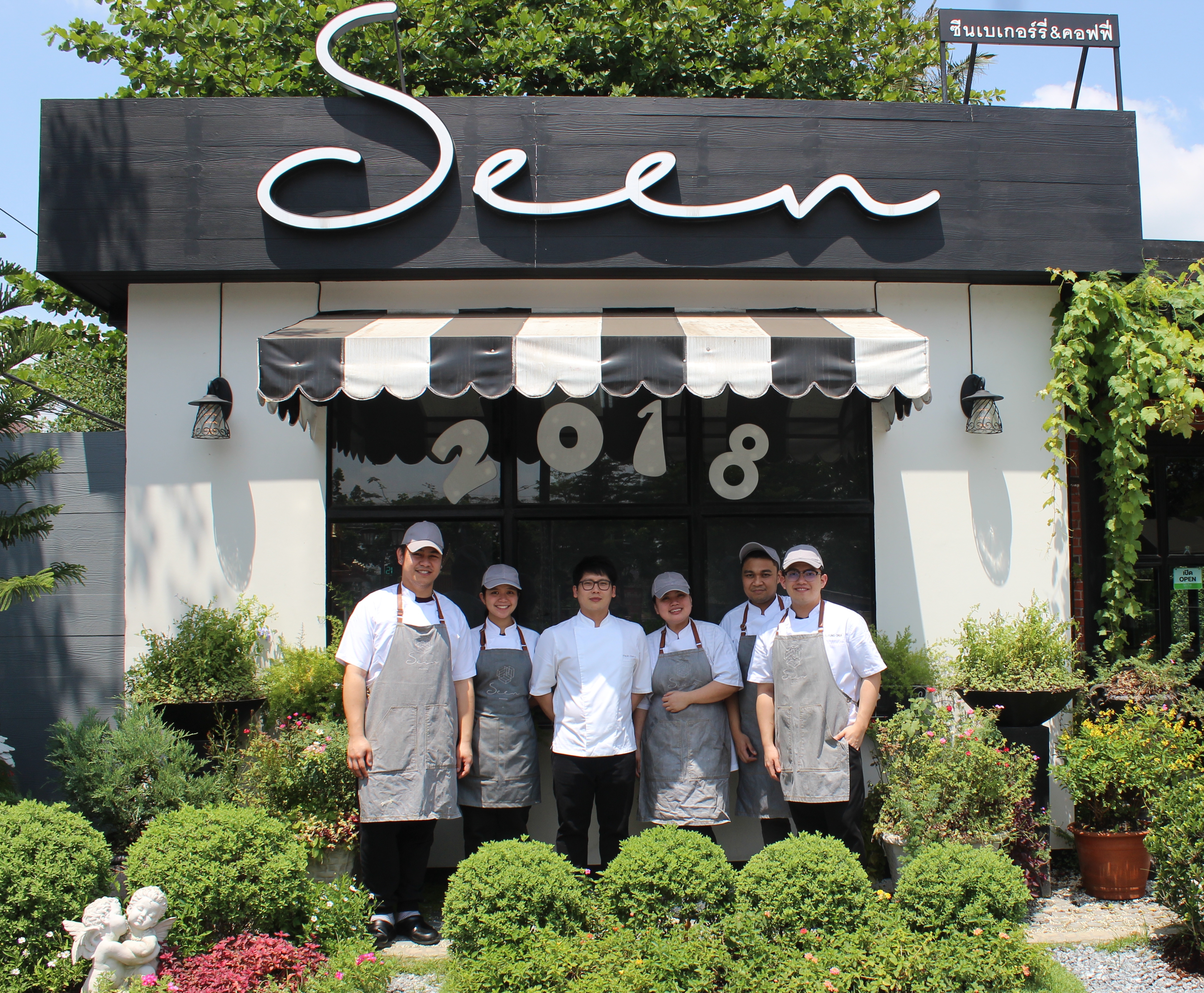 Having only opened September of last year, Bairan has no concrete plans yet of branching out Seen Bangkok in Thailand or to the Philippines. However, he does wish to share the knowledge and experience he's gained and is gaining from his stay in Thailand with the younger chefs of our country.
Photos courtesy of Seen Bangkok
Read more:
This new cafe is for all the matcha lovers
This Thai cafe is your most sulit caffeine fix yet
10 hybrid cafés for those who want more out of their coffee break
Flossom Kitchen + Cafe in San Juan serves ube champorado
TAGS: Bangkok Chef Paulo Bairan eats Filipino chef philippines restaurant Seen Bangkok thailand UP UP Diliman