Learn how to cook the perfect steak and salmon at our second public cooking class
Plus, low-carb recipes and table setting tips for your summer party
Apr 20, 2018
There's always a misconception that healthy cooking is intimidating or difficult. Or worse, that the food isn't as flavorful as "normal" food.
Over the past year though, we've proven here at Nolisoli.ph that healthy eating can be delicious. Our low-carb kimchi shirataki noodles was a hit at our launch early last year. So were our zucchini noodle spaghetti and meatballs and pasta-less lasagna.
If you missed our past cooking classes, don't worry—we've got another one lined up real soon. This time, we're learning how to cook the perfect steak and salmon with the help of East Cafe's chef Him Uy de Baron.
Join us on Apr. 28, Saturday, 2 p.m. to 3 p.m. at the third floor of Rustan's Shangri-La as we learn some low-carb summer recipes. We'll also be showing you how to create the perfect tablescape for your summer gatherings.
Aside from these, we'll also hold a raffle for all the attendees. Prizes include a S'well insulated water bottle, a foldable Samsonite duffle bag, a Black & Decker juicer, and a Char-Broil charcoal grill steel table top. The first 30 attendees will also get a Rafe New York pouch and an exclusive Nolisoli.ph notebook!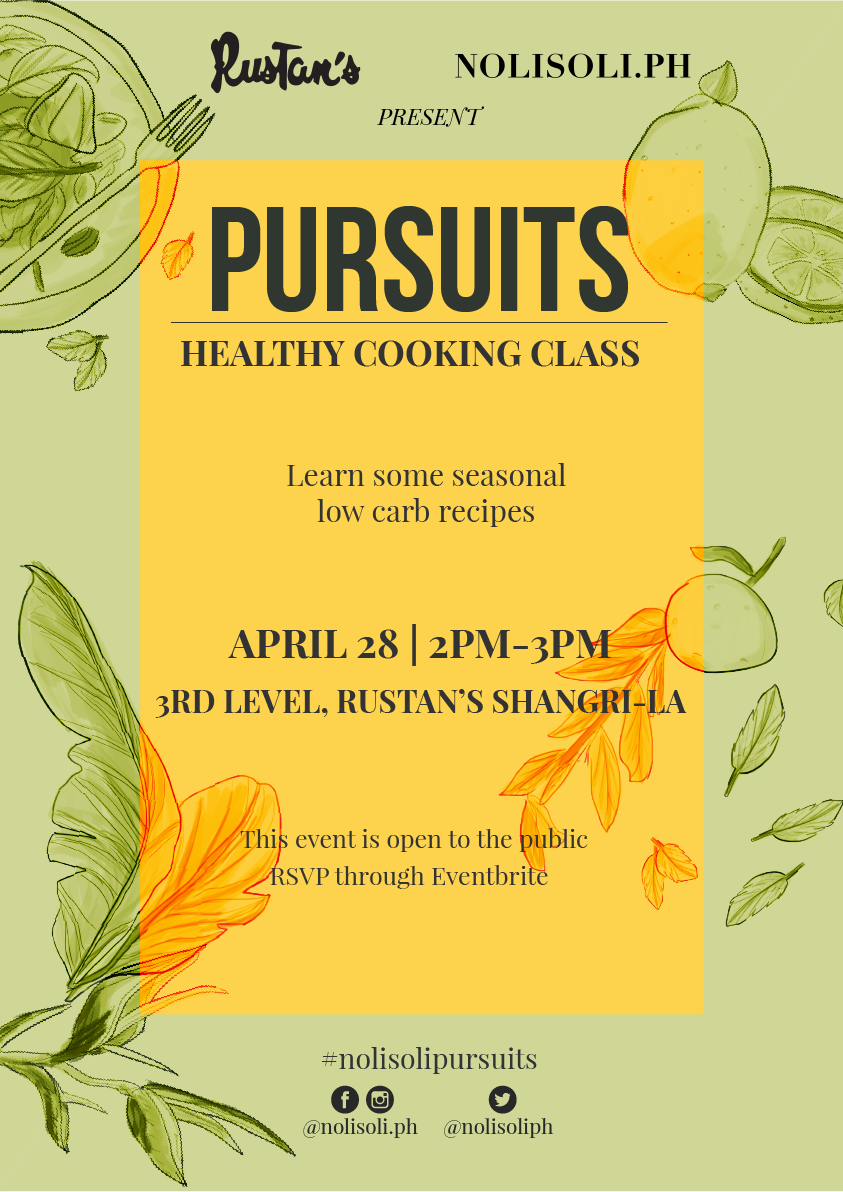 This event is open to all. Just register here to get your e-ticket for free. For more information, check out our Facebook event page. See you there!
TAGS: cooking class healthy cooking healthy cooking class nolisoli nolisoli pursuits nolisoli.ph pursuits pursuits cooking class