Take a bite of the real Australian steak pie at Bondi & Bourke
Protein-heavy and served in large portions, dishes from this Aussie restaurant offers a whole new meat experience
info
Bondi & Bourke

Australian

8 a.m. to 10 p.m.

866-5518

₱

P3,000 for two people
"There's nothing fancy about this place," remarks Wade Watson, Aussie chef and brains behind the now-bustling establishment Bondi and Bourke. Notwithstanding the polished furnishings, it's intended for a casual rendezvous where ladies who lunch can just dine and chatter until late into the afternoon, and diners down their drinks 'til closing time. "We don't want to intimidate anyone," assures Watson, although with their food—the protein-heavy fare served in large-sized portions in accordance to the Aussie way—even the most voracious of diners would be naturally overwhelmed.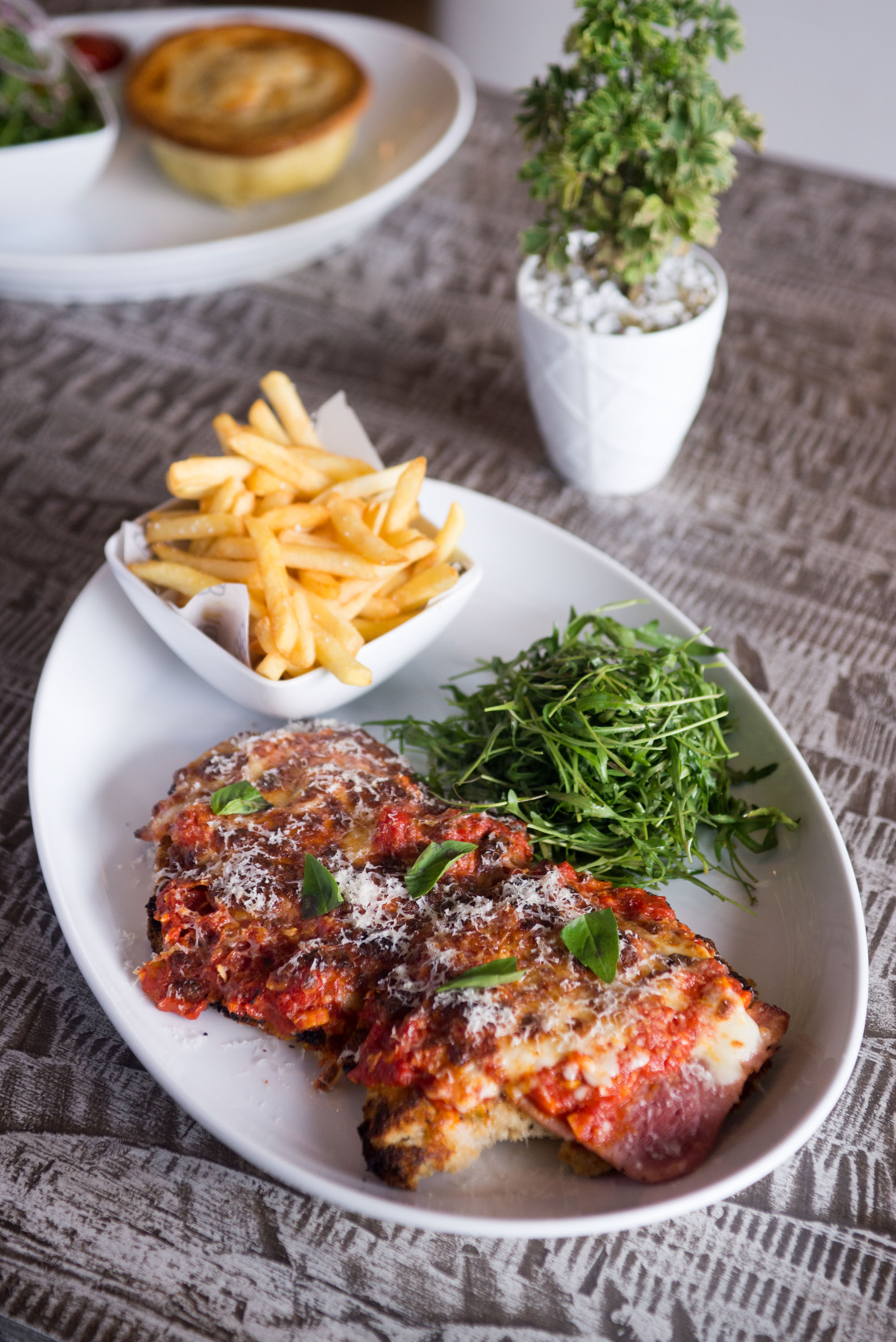 Here, meat pies figure at the forefront of the feast. "In Australia," explains Watson, "every 7-Eleven, every Ministop, every restaurant, every bakery has meat pies. It's what you eat while you're driving your car, it's what you eat while you're on break." And while we've yet to see this English-inspired piece become a staple in the country, here at Bondi, the Classic Steak Pie, baiting every diner with braised Australian beef bursting forth the liberal cracks of the pastry, makes itself an indispensible introductory course in any Aussie cuisine.
A close alternative to the classic pies would be the Australian burger. Its rib-eye steak bulges pompously in between tiers of bacon, egg, cheese, onions, lettuce, and tomato. It makes you feel like a kid beholding a gigantic burger for the first time; devouring it seems like a feat all too impossible yet all the more enticing as it waits. Should consuming the enormous piece prove too much of a daunting task, take note that the meal is to be shared like every item on the list, or opt to order instead the Classic Chicken Parma, arguably the Aussies' ham-stuffed, Sadino's sauce-slathered alternative to the usual Italian pizza.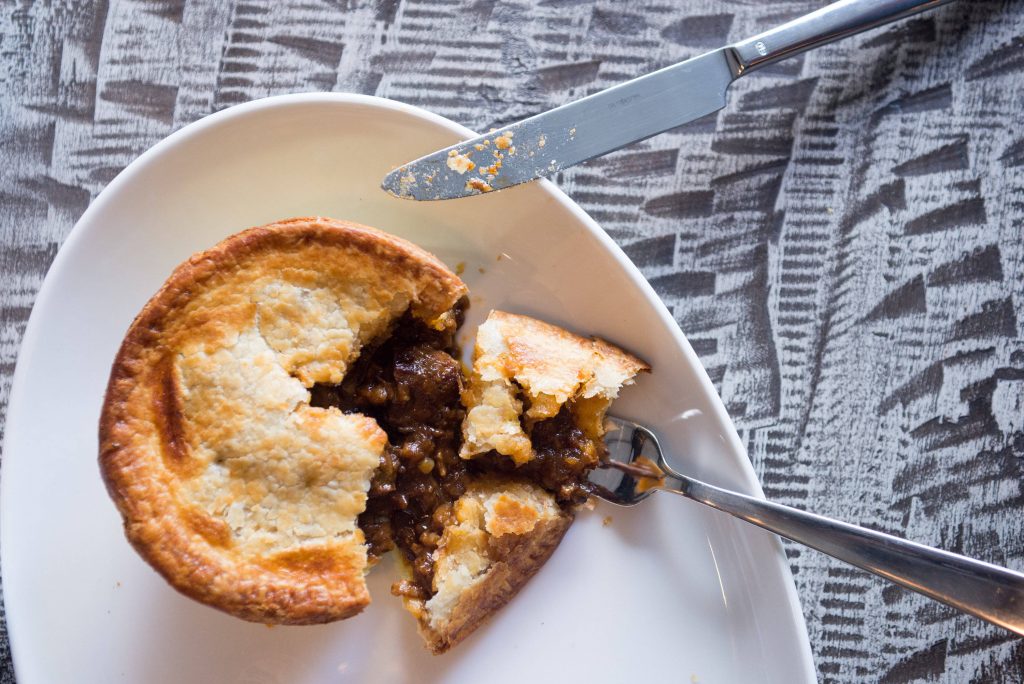 Take their little strawberry and lemon lamingtons as celebratory treats for finishing a feast. "Australia shares influences of Vietnamese, Chinese, Japanese, Lebanese," Watson further explains. And at the end of the course, all that hodgepodge of culture can easily overwhelm and satisfy. "So what is Australian food?" the chef eagerly continues. "It can be whatever you want it to be."
TAGS: Australian Bondi & Bourke makati nolisoliph
WHY GO?
It's not very common to spot an Australian-centered restaurant in the metro. Go for the Classic Steak Pie, Bondi & Bourke's version of the Aussie favorite meat pie.
MENU