Is Puerto Galera the next Boracay?
The island has one of the worst cases of pollution
Apr 30, 2018
With Labor Day weekend kicking off last Friday, some of us are still at the beach enjoying the sun a little bit more before going back to the city. Some drove north to La Union, while others flew south to Siargao. But one particular island in the Philippines is slowly closing down businesses for environmental reasons.
After closing 14 establishments in Puerto Galera due to violations of the island's regulations a few weeks ago, the Department of Environment and Natural Resources (DENR) has ordered another 16 to be shut down. According to DENR Mimaropa assistant regional director Vicente Tuddao, the first batch of establishments violated the rule barring structures within three meters of the waterline.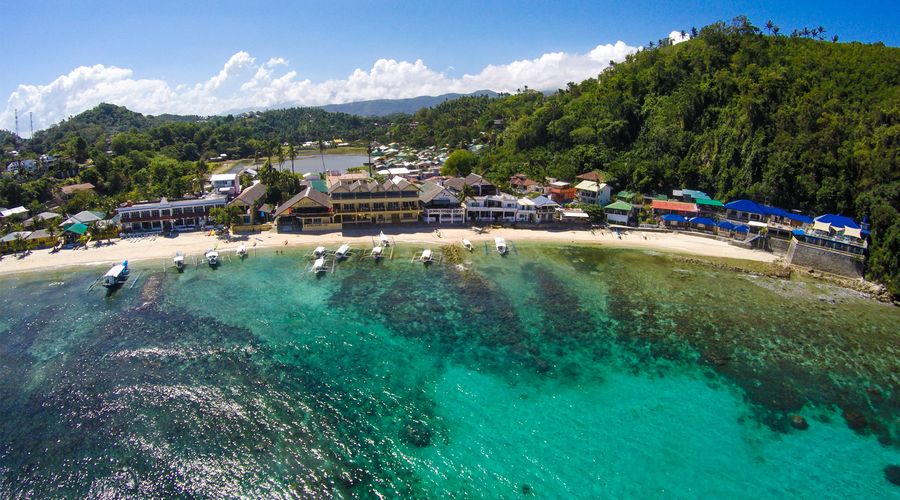 DENR Mimaropa director Natividad Bernardino said that the department would give the second batch of notices of violation to the businesses in Sabang and San Isidro this week.
All establishments are given 30 days to comply with the order.
Worst case scenario
Bernardino said that more environmental laws would be implemented to all resorts in Mimaropa. The rules will be strictly implemented, too. "They don't have to wait for me to create a task force," says Bernardino.
She also said that the DENR prioritized the cleanup of Boracay, El Nido, and Puerto Galera because these islands had the worst cases of pollution and violation of easement rules.
Incorrect wastewater disposal and overcrowding were blamed for high fecal coliform levels found in sampling stations in Puerto Galera from 2009 to 2017, according to Inquirer.net.
With 300,000 tourists flocking to Puerto Galera every year, it's easy to see why such measures were taken. We already lost (temporarily) the beautiful island of Boracay, do we want to lose Puerto Galera, too?
Header courtesy of Inquirer.net and Puerto Galera's official website
Read more:
Boracay's final days according to Instagram
Other beaches you can check out while Boracay's closed for 6 months
You'll rethink your litter after what happened in Boracay's beaches
Read more from Bea Llagas:
This planet-saving fitness trend is picking up steam
Five terms in sustainable design you need to know
TAGS: beach boracay DENR fixture labor day labor day weekend nolisoliph philippines Puerto Galera