Desserts to match our tribal weaves
Who would've thought our traditional weave patterns would look good on food, too?
Dec 27, 2017
T'nalak
Residing in the shores of Lake Sebu, South Cotabato is the T'boli, famous for handwoven fabric made of abaca fibers. These fibers have three natural colors: red, black, and brown; to make them colorful, they are dyed using bark, roots, and leaves of plants.
Saba brulee on ladyfingers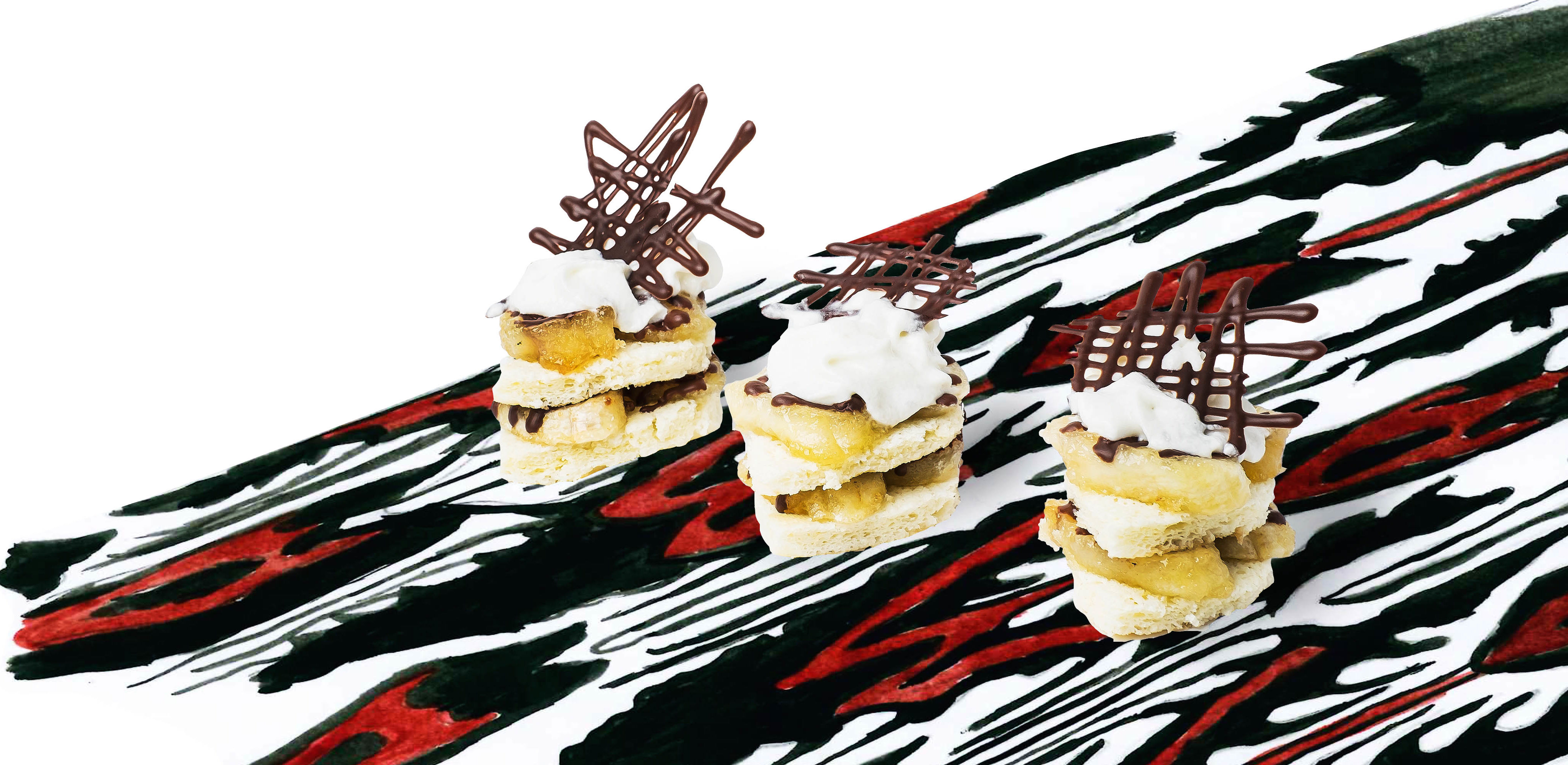 Layers of ladyfingers with bruleed saba and whipped cream is topped with a chocolate cage mimicking the patterns of the T'boli.
Mata-mata
Originating from the northern mountains of the Cordilleras and Cagayan, the Gaddang indigenous group created this diamond twill for their clothing, often seen on tapis.
Mango chocolate mousse naked cake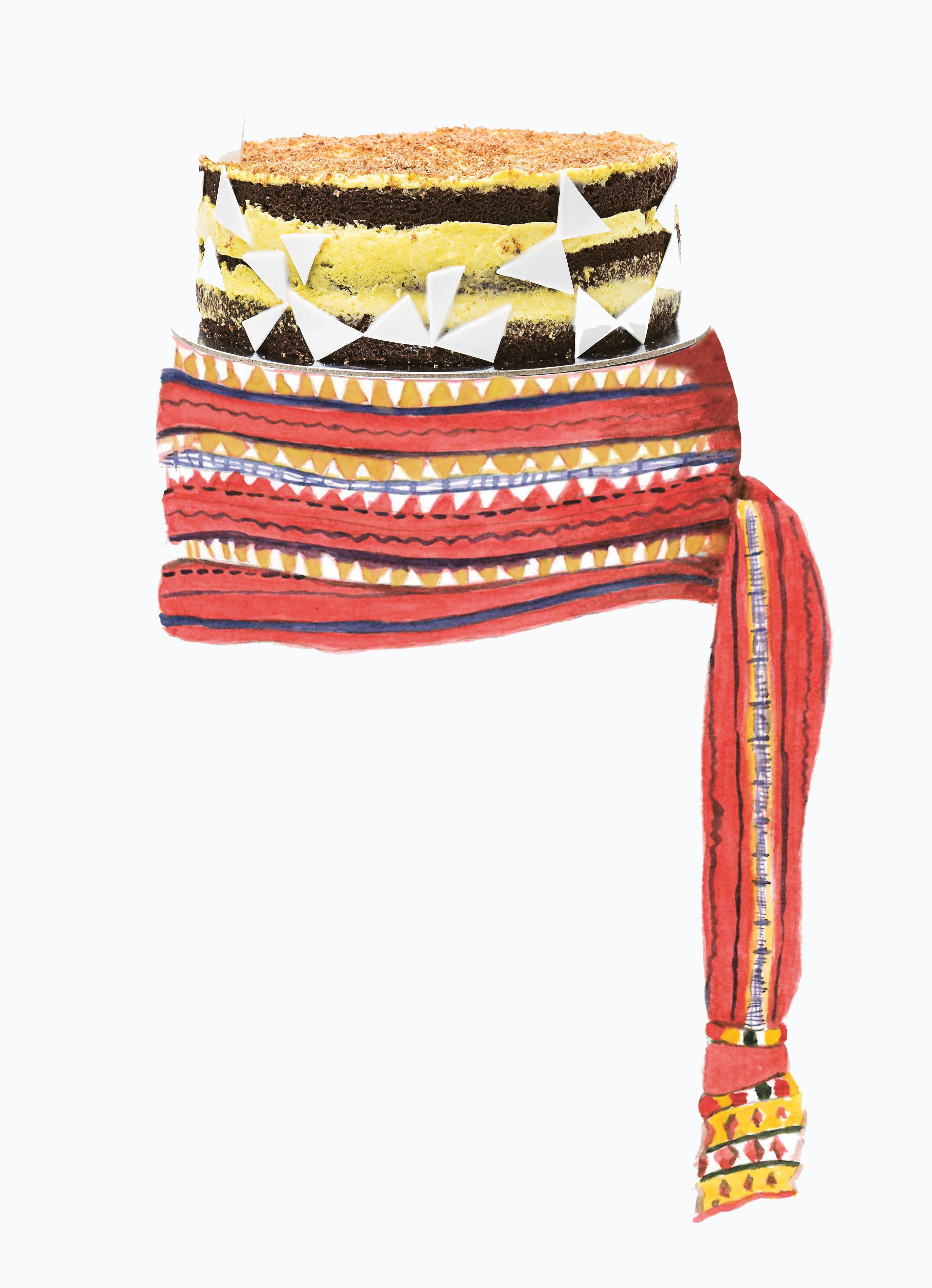 The alternating layers of chocolate cake and mango mousse mimic the bright, multicolored stripes on the weave. It is topped with chocolate shaving and decorated with fondant shapes inspired from the Gaddang's signature triangular patterns.

Tausug
Pis siyabit, a head cloth made of cotton, silk or gold threads, is a handwoven piece weaved by the Tausug people. It is known for its multicolored segmented squares, triangles, and diamonds.
Calamansi dayap cake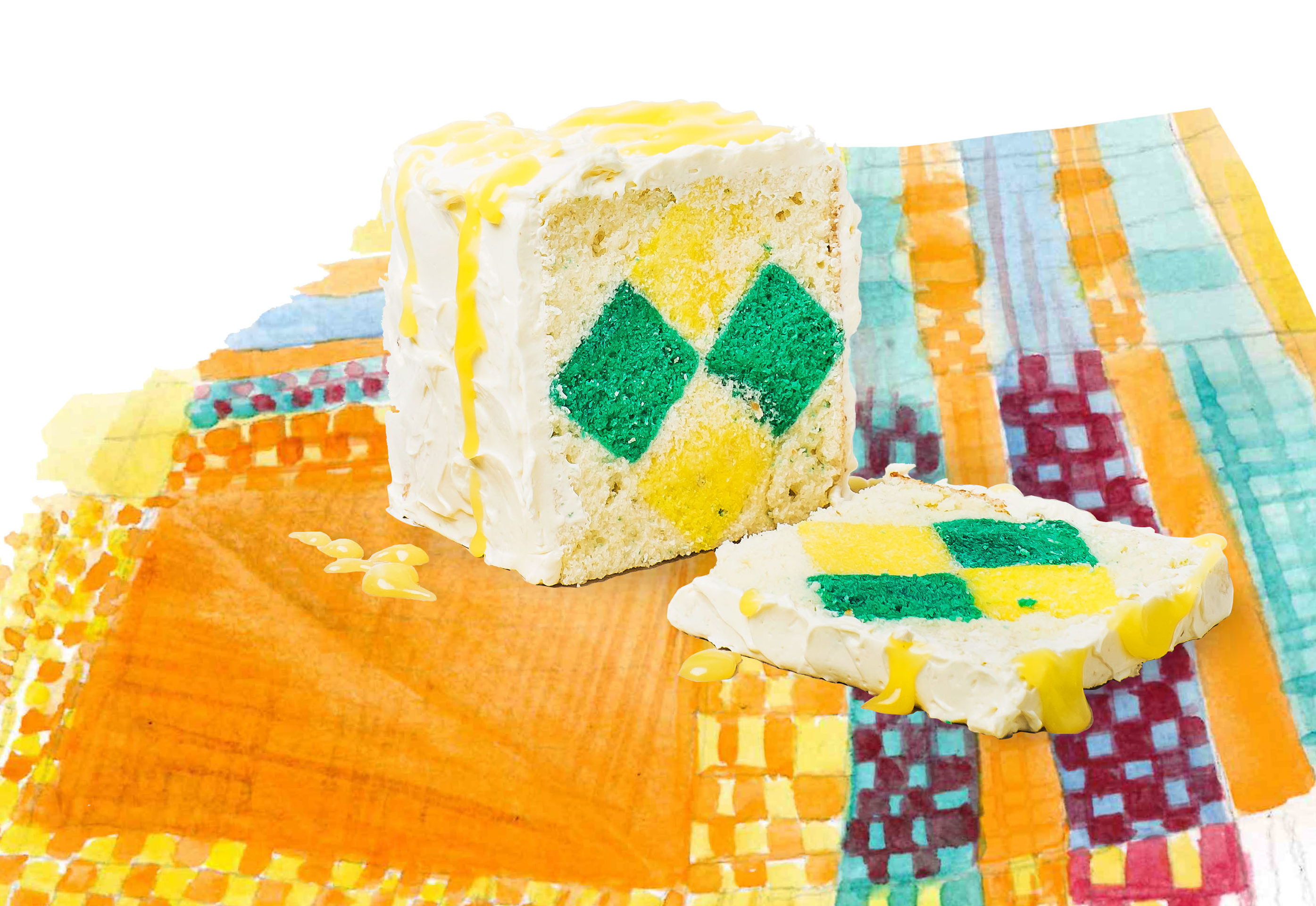 A sponge cake, flavored with calamansi dayap, vanilla buttercream and drizzled with calamansi curd reveals a Tausug pattern.
Inaul
Hailing from Mindanao, the largest island of the Philippines, is a rich weaving tradition that the Bangsamoro attempts to preserve until today. In the province of Maguindanao, the handwoven fabric is called inaul, usually worn as a malong or sarong.
Chiffon coconut dulce de leche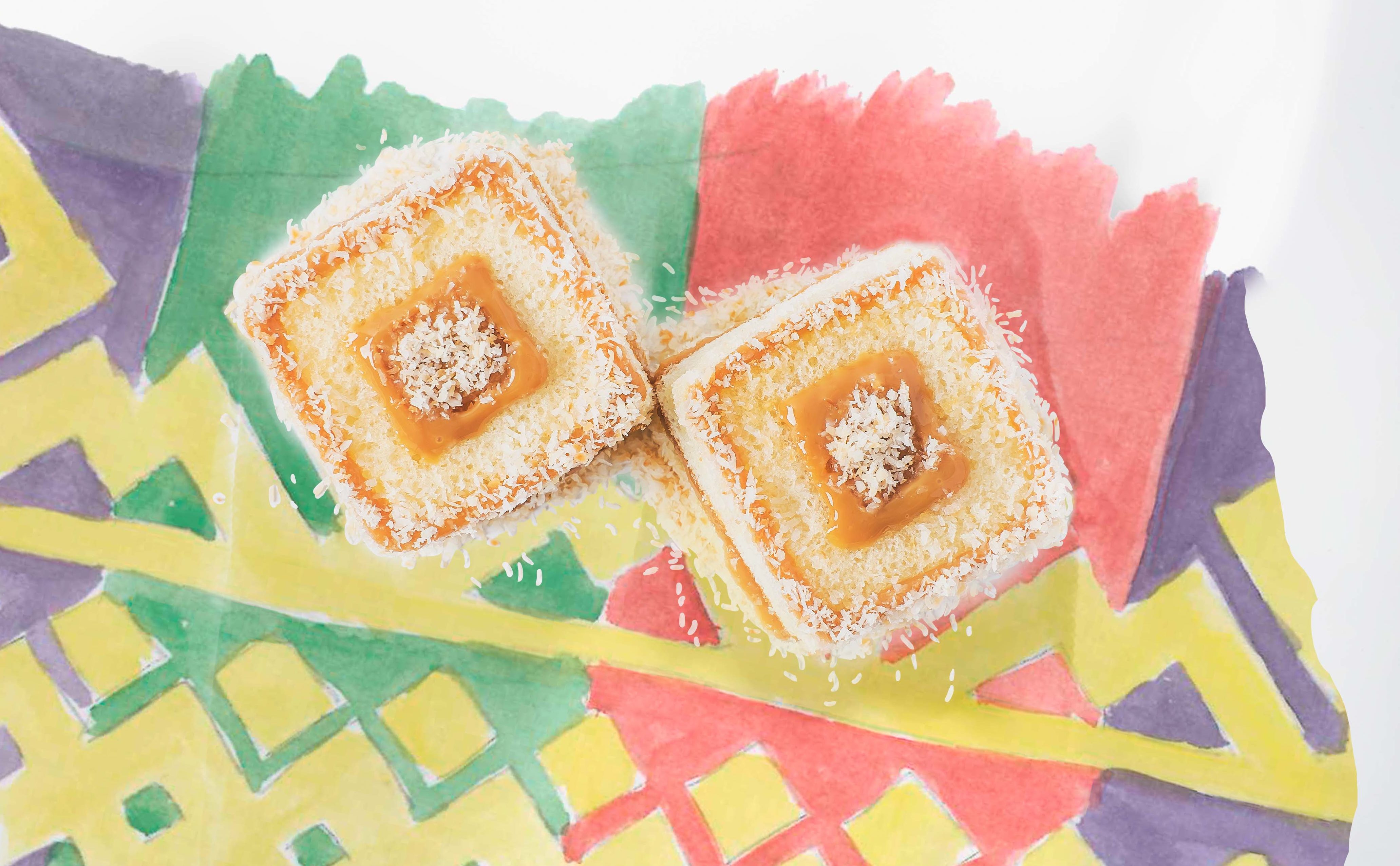 A light chiffon cake, inspired by inaul's intricate patterns, is filled with creamy dulce de leche and topped with toasted coconut shavings.
TAGS: culture desserts eats filipino nolisoliph prints traditional weaves tribal tribal weaves