Living small from a stylist's perspective
Melvin Mojica's home may be void of furniture, but it's full (literally) of his inspirations
Jan 21, 2017
There it was, in a few square meters of space: stylist Melvin Mojica's brain—or rather, a dissection of his being reflected in seemingly mundane, even archaic mess. But as complex as a person's traits are, so is the significance latched onto material things. To a stranger, Mojica's space looks cluttered, yet to his circle of intimates, it's de-cluttered, especially from nuisances of living. Despite its size, the stylist's home speaks volumes of his inspirations, experiences, and memories, which only a lucky few have seen.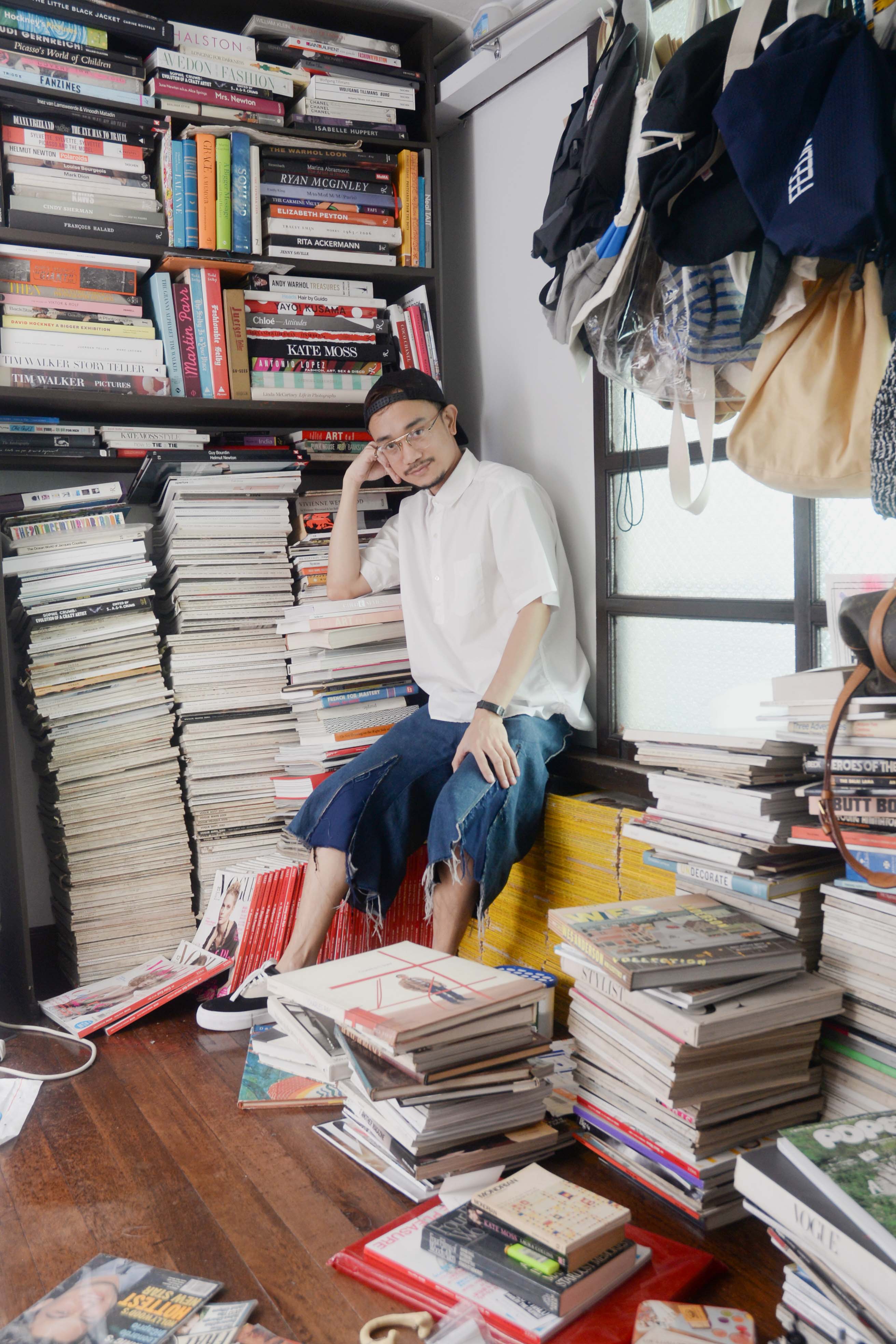 Decked from floor to ceiling with novels, old photographs, and fashion magazines dating back to the '70s, Mojica's flat, which once was Jo Ann Bitagcol's, is void of furniture, not even a bed or a TV. "I hate cleaning. And [this way], it's less responsibility," he says. It comes with age, he implies, knowing what is valuable to him, may it be the projects he chooses to work on or even the friends he keeps. He points out a documentary about Bill Cunningham, a New York Times street style photographer and cultural anthropologist, who lives in a small apartment filled only with filing cabinets and boxes of his photographs.
Living small has its perks, too. What his room lacks in basics, it makes up for by being a repository of perpetual inspiration, a valuable resource for his passions. Known as a top fashion stylist and a sought-after fashion show director, Mojica is an artist by heart. "My father taught me how to draw. When I was a kid, isa lang dino-draw namin the whole time: the side view of John Lennon smoking. Again and again and again," he recalls.
But it was an issue of French Vogue he chanced upon in Booksale that initiated his collection, which later dictated his career. "Early on, I really liked fashion. My favorite was French Vogue, my first Vogue [at 12 years old]. The first time I saw an American Vogue, I think I was 14. I was so inspired. The one with Linda [Evangelista] and Christy [Turlington] in the '90s. Cindy Crawford was on the cover." There are other magazines that left a mark on him: The Face with Chloe Sevigny on the cover (Feb. '97), A MAGAZINE curated by Maison Martin Margiela, Self Service (Fall/Winter '06), i-D Magazine: The Elevator Issue (Oct. '99), and the French Vogue issue where Sofia Coppola was a guest editor (Dec. '04/Jan. '05). He considers these the five he can't live without.
 "I hate cleaning. And [this way], it's less responsibility." Melvin Mojica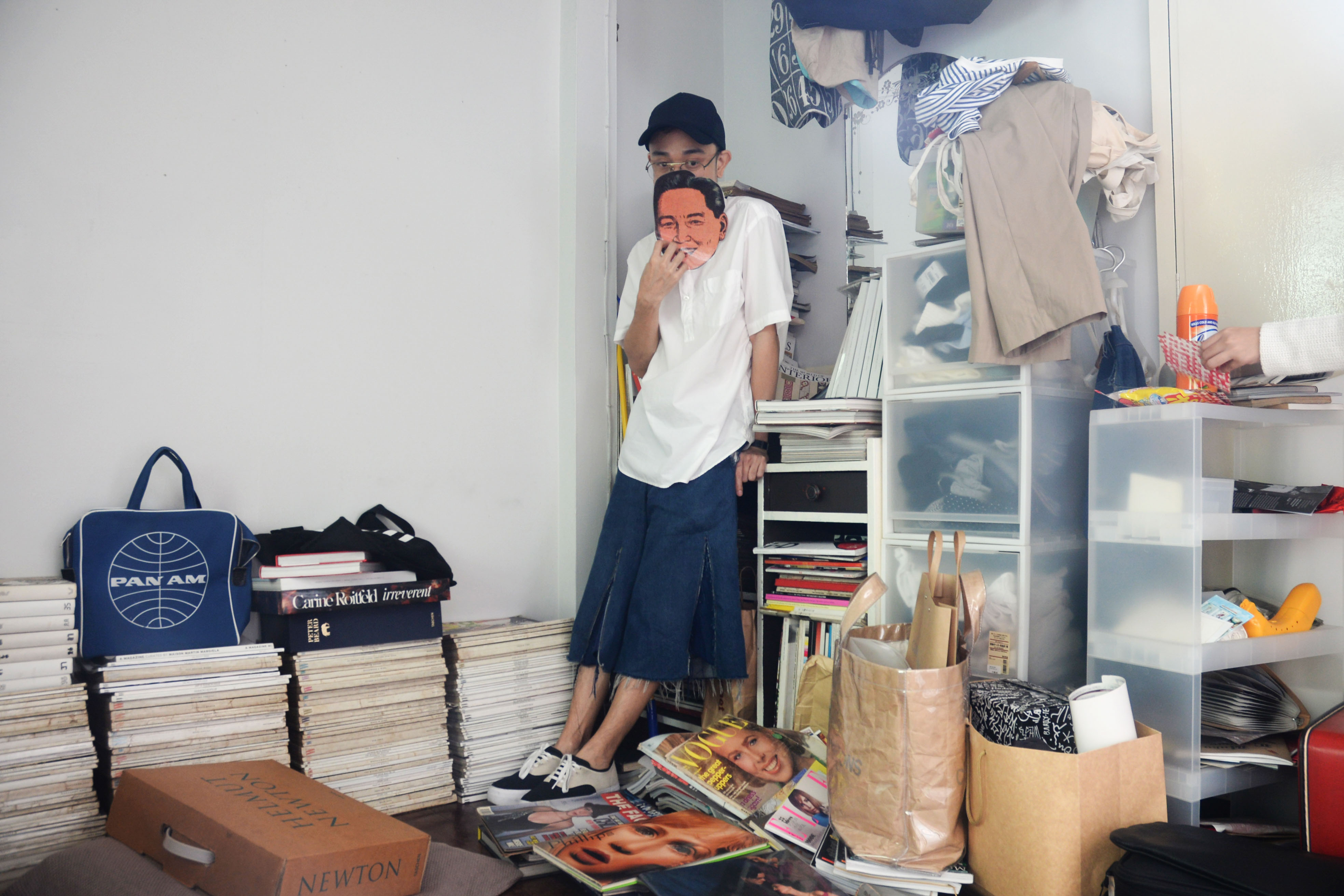 Just like his room's eccentricity, Mojica himself is a character. He's an old soul loyal to obsolete technology. He relishes classic melancholic music and bouts of solitude, yet this is juxtaposed with a youthful effervescence. It isn't surprising that such peculiarities should arise from a mind of a creative; it's enough to produce a space as visceral as his.

This story was originally published in Southern Living, September 2015.
TAGS: designer living Melvin Mojica nolisoliph small space