Inside their branch in Ayala Malls Vertis North, you will find The Craft Central's first ever cafe. It's a modest space where loyal Craft Central customers can enjoy a cup of coffee or a full meal while perusing the craft and calligraphy tools they bought from the store. It's also a place where teachers can hold workshops, or window shoppers can grab a light snack while taking a break from wandering the malls. We had a quick tour of said new cafe courtesy of co-owner and artist Alexis Ventura. Taking up a third of the retail store's space and extending onto the balcony outside, the cafe offers ample space for workshops and group crafting activities among friends. With a glass wall, customers also have the option to craft and dine in the comfort of the air conditioned store or while enjoying a breath of fresh air from outside.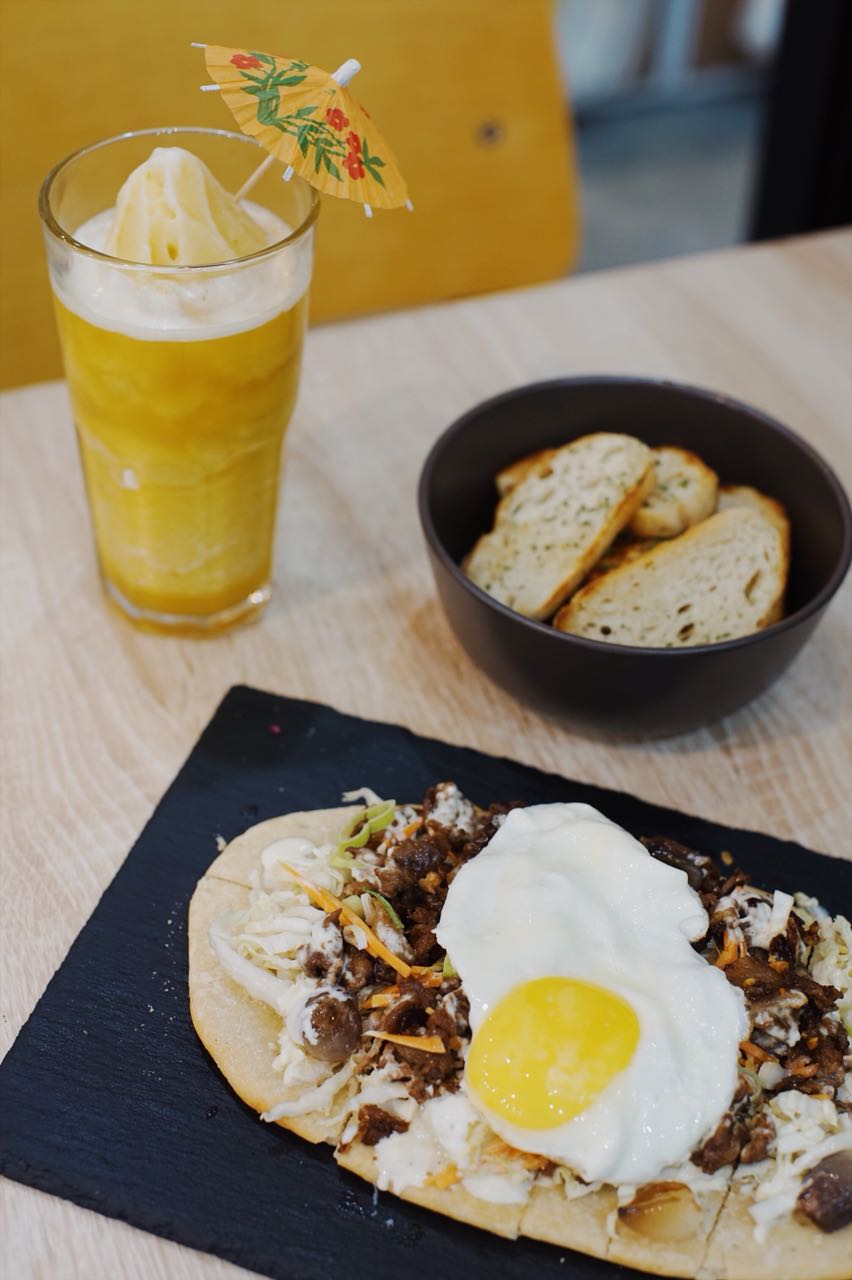 Ventura told us that the cafe was inspired by the workstations in their other branches. Customers perusing the workstations would always express their frustration over having to leave the store to get food, so Ventura and her sister and co-owner Monique teamed up with The Good Tapa and Black Press Coffee to make sure that their patrons in Vertis North, at least, won't have to be bothered again while enjoying their arts and crafts. The cafe's menu is filled with relatively healthy, comforting, workshop-friendly drinks and dishes. It features handy meals like their spicy shrimp slaw sandwich, pesto vegetable sandwich, and a couple of flatbread pizzas. Everyone's favorite, though, is the three-cheese spinach dip with toasted baguette. The spinach dip is made with cheddar, parmesan, and mozzarella mixed with spinach bits and a drizzle of pesto. It's served in a ramekin with an accompanying bowl of baguette slices. If you're looking for something more meaty and could feed your group of friends, The Good Tapa on flatbread would be our recommendation. It's made of lean beef with no preservatives or additives placed on top of tapa cabbage with a dressing of olive oil and pepper, glazed tagalog onions, and pickled carrots.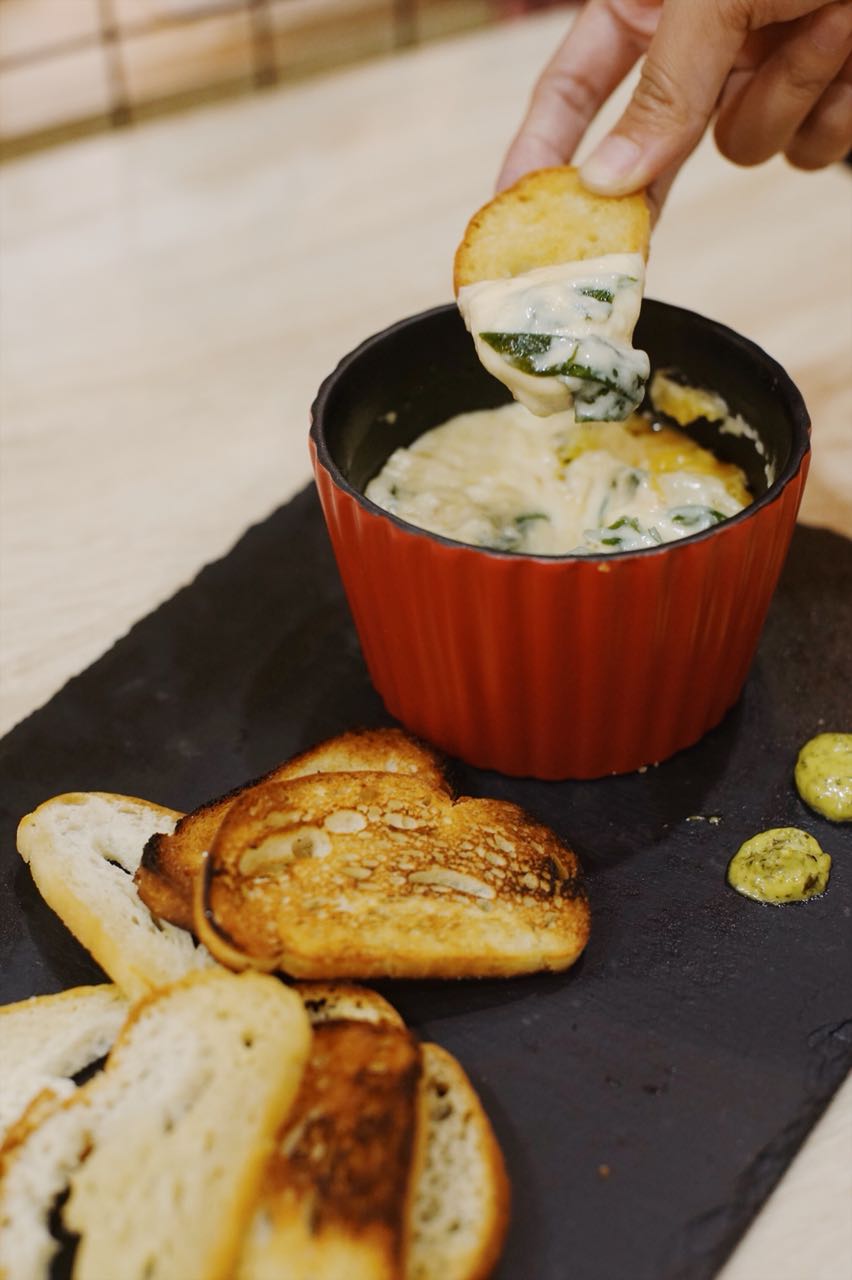 For the drinks, Black Press has all bases covered on the coffee front from black coffee, single origin, and everyone's favorite latte. They also have milkshakes ideal for kids and those with sweet tooth. But, the one that stood out to us and the owners is their S.B.I.T. or signature blended iced tea. They tried to capture a smoothie like consistency by blending the ice into the tea. Then, for added flavor, they also infused oranges and lemons. It makes for one hell of a refreshing drink and is the perfect complementary beverage to the three-cheese spinach dip with toasted baguette.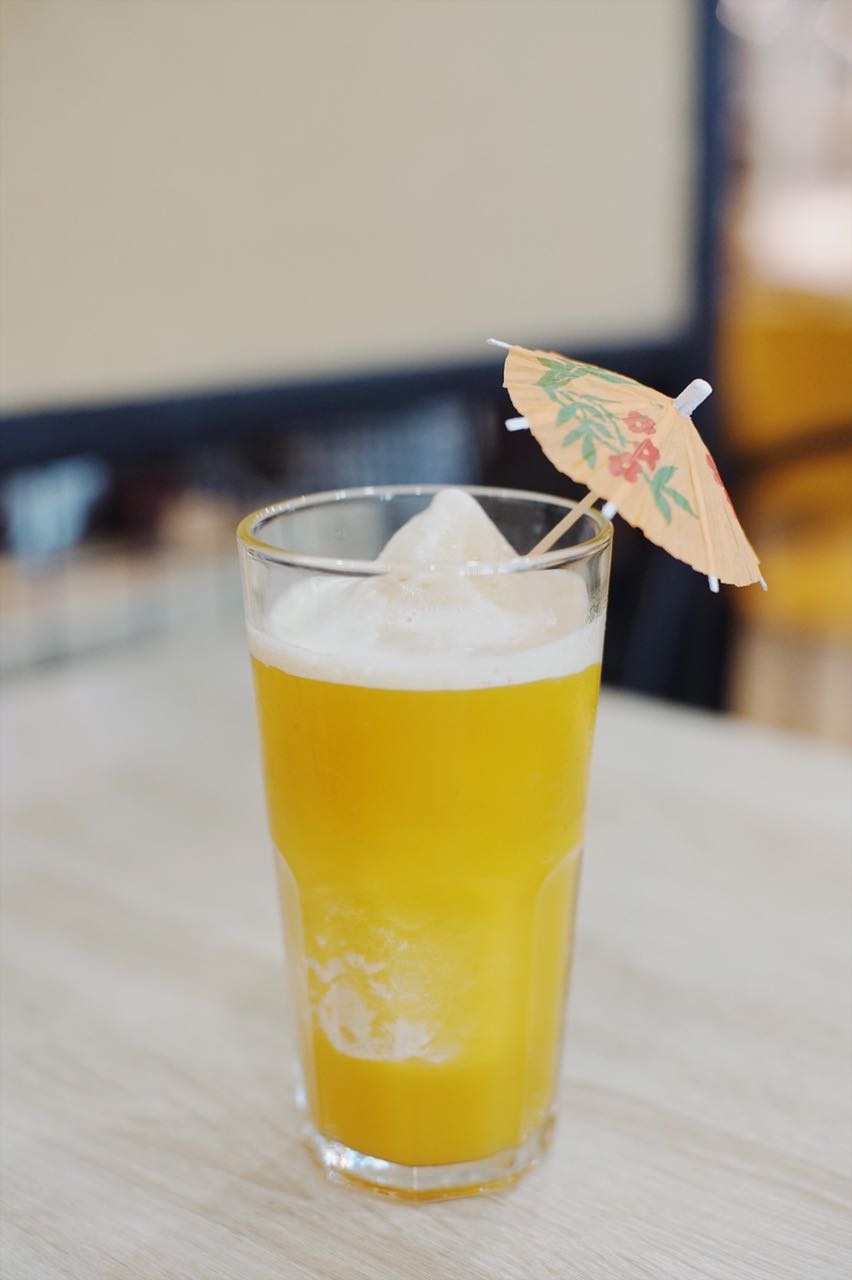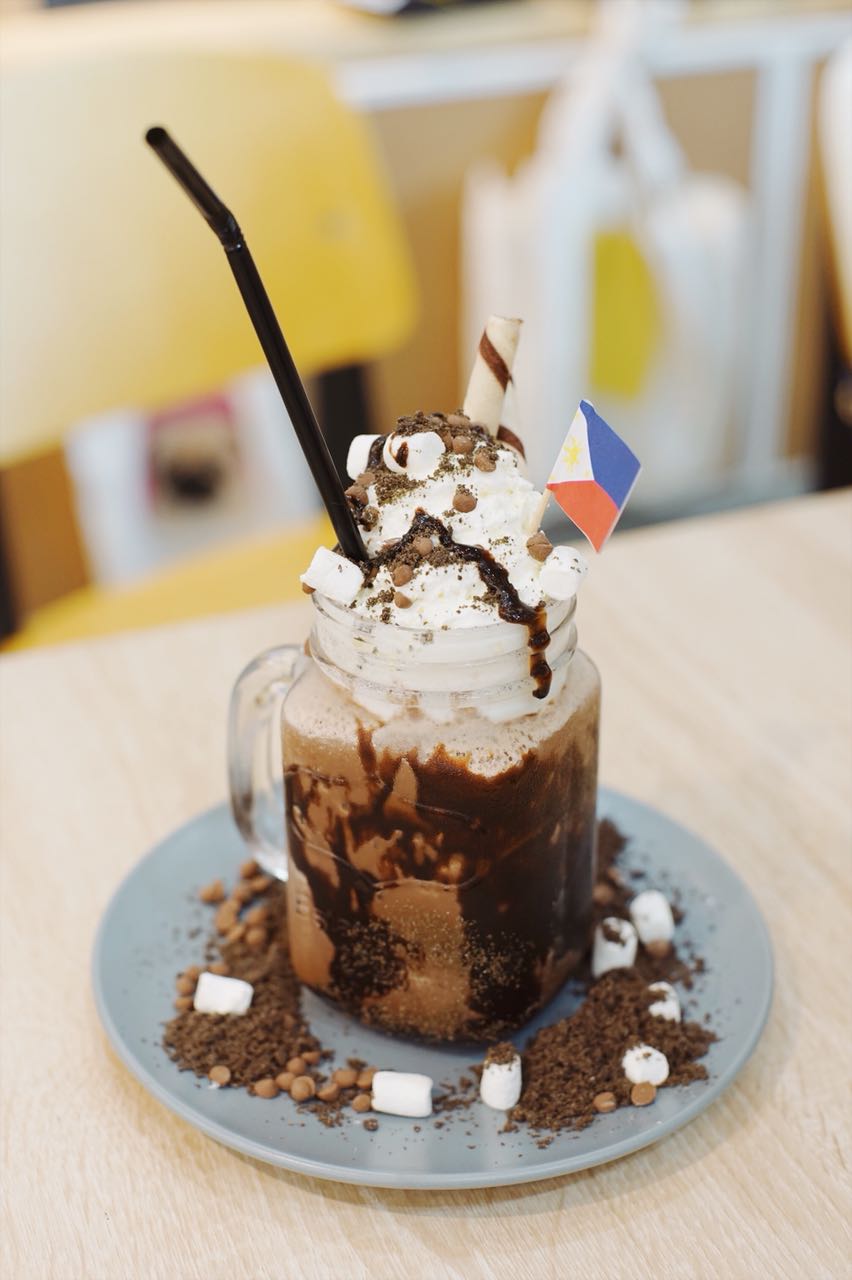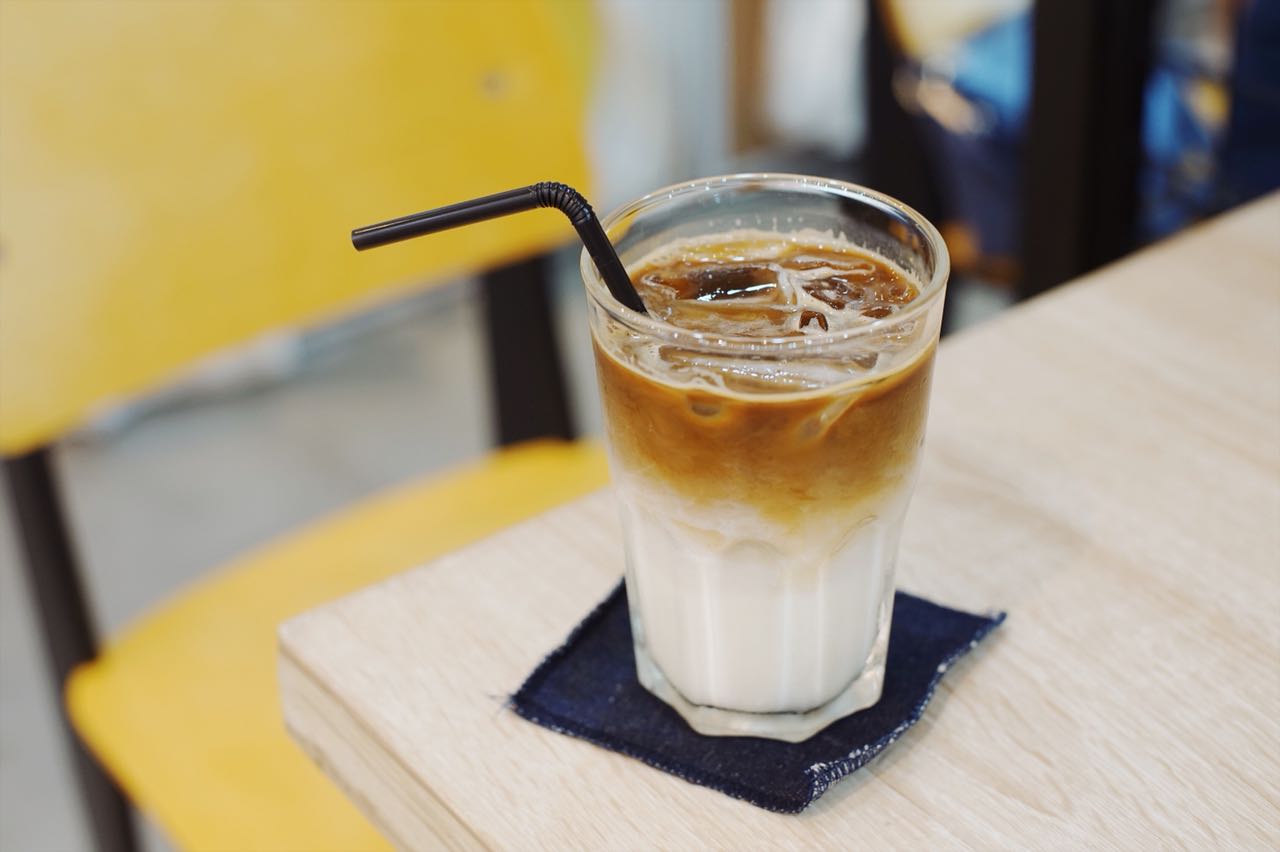 If these drinks and dishes personally recommended by the owners are to go by, we can honestly say that The Craft Central Cafe is above the gimmick. It offers a solution and gastronomical satisfaction to hardcore Craft Central patrons and casual window shoppers alike.
Read more:
Cafes to feed your matcha addiction
UP graduate runs a cafe with beautiful French-inspired pastries in Bangkok
10 hybrid cafés for those who want more out of their coffee break