Recipe of Teodora Alonso for bologna sausage is up for Leon Gallery's Mid-Year Auction
And more proof that the 1897 Tejeros Convention is "rigged"
May 21, 2018
Among the Rizal family papers that will be auctioned off by Leon Gallery on June 9 is the national hero's mother Teodora Alonso's rare recipe for bologna sausage.
"This recipe has the initials 'JR' at the bottom, right, and a case could be made that this was one of Jose Rizal's favorite recipes," writes Leon Gallery on a Facebook post.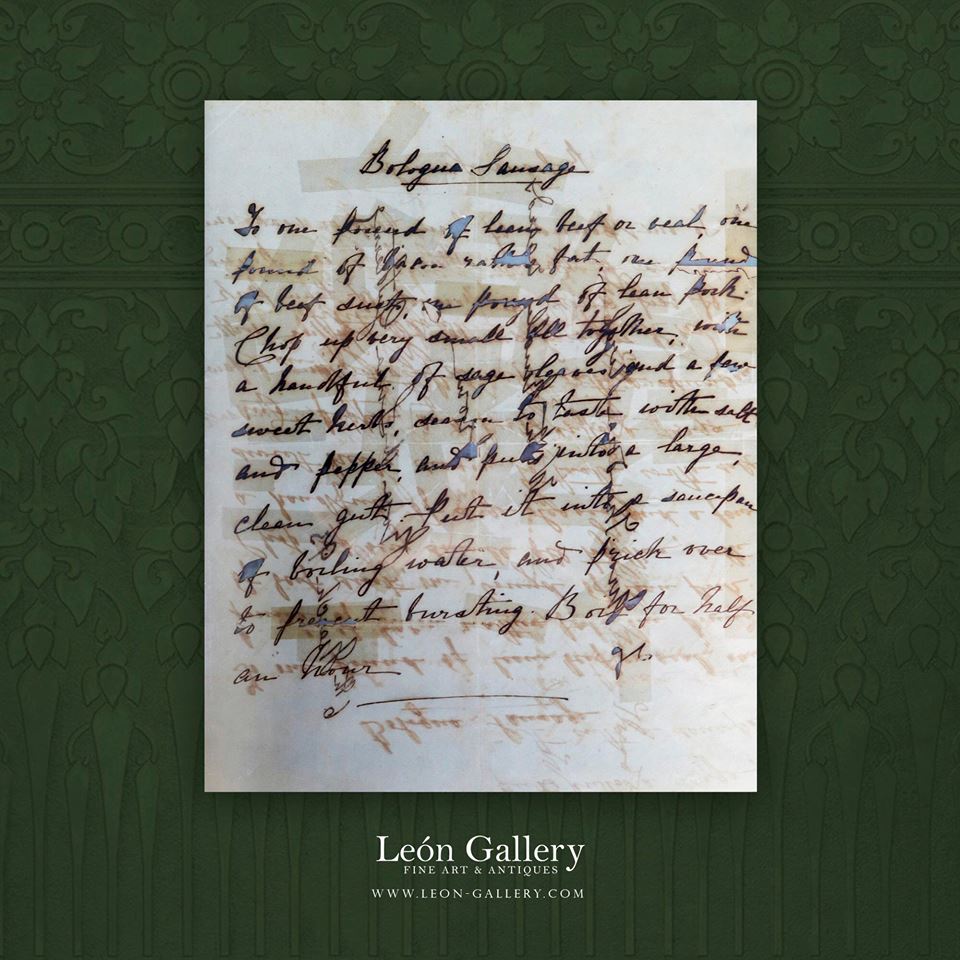 This isn't the only interesting paper at the Mid-Year Auction though. There are also documents—court documents, mind you—containing allegations that Alonso may have attempted to poison her sister-in-law or her brother Alberto's wife (she was actually imprisoned for the charge in 1872).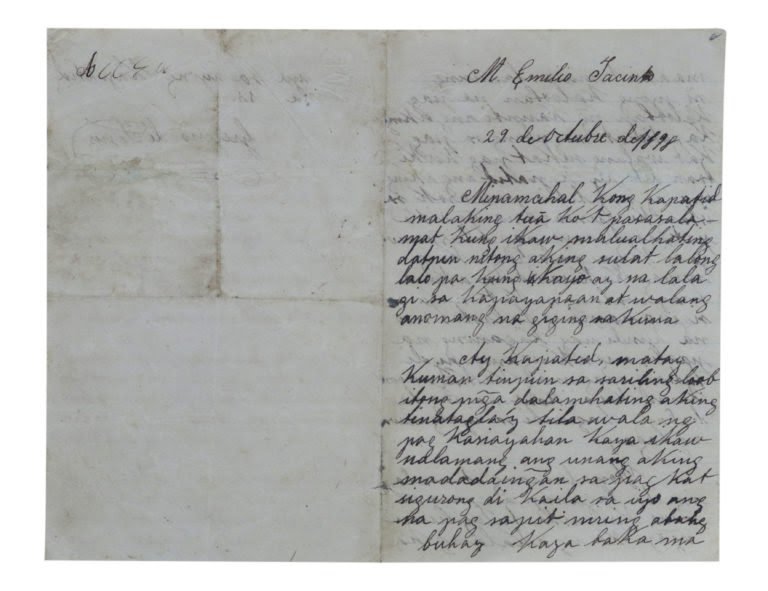 Gregoria De Jesus' letters are also for sale. The missives of Andres Bonifacio's widow tell of the "rigged" 1897 Tejeros Convention in favor of Emilio Aguinaldo.
"This will be the first time the documents will be seen in full for the general public and scholars," says Lisa Nakpil, a descendant of Julio Nakpil who married De Jesus a year after Bonifacio was murdered. "The letters are contemporary to us today about how there is justice denied, false testimonies made, and innocents put to death."
Aside from these letters, "a rare autographed photograph of the Lakambini (De Jesus) of the Katipunan (dedicated to the journalist Jose P. Santos) and a letter to Emilio Jacinto" will be also up for grabs.
Last March, the Supremo's last known letters before his death pertaining to Aguinaldo's betrayal towards him was auctioned off for P8.3 million.
Collectively, the curation follows the Philippine independence month.
Featured image courtesy of Leon Gallery
Read more:
Historical proof of Aguinaldo's betrayal now at Leon Gallery
Own one of Juan Luna's letters and other important artworks at this weekend auction
New gallery in Ermita is a hub for contemporary art
TAGS: auction Jose Rizal Leon Gallery nolisoliph recipe teodora alonso