Depending on how you see the world, a bulky wallet can be a pain in the ass (maybe to some, literally). Aside from the numerous IDs we need to secure in this country, we also have several cards for other transactions.
The University of the Philippines School of Economics Alumni Association (UPSEAA), on the other hand, has an answer for that.
Last week, the association announced on its Facebook page its new UPSEAA Paymaya Alumni Card with Beep.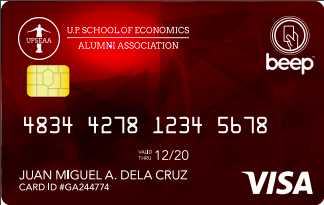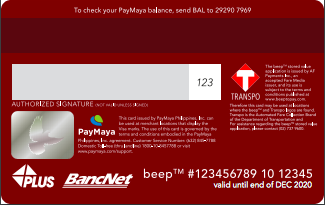 "The multi-functional UPSEAA alumni card is a debit card, which will allow you to make in-store and online purchases as well as receive remittances," writes the association. The money will also be ATM withdrawable even abroad. The card also has an EMV chip for security.
It's powered by PayMaya, an entity regulated by Bangko Sentral ng Pilipinas, that gives users a virtual and/or physical prepaid card for paying bills, sending money, online shopping, booking flights, and more.
It also serves as a Beep card, which you can use on rail transit lines and Point-to-Point buses. In this case, you won't have to reload it on Beep loading stations as long as you have money in the card. Talk about being really efficient and economical.
Apparently, this is only available for the alumni of U.P. School of Economics, but perhaps, you can pitch this idea to your alumni associations.
Photos courtesy of UP School of Economics
Read more:
UP graduate runs a cafe with beautiful French-inspired pastries in Bangkok
Would you adopt some clams?
Protect Mt. Holong Ipo, before deforestation cuts your water supply
Read more by Yazhmin Malajito:
Recipe of Teodora Alonso for bologna sausage is up for Leon Gallery's Mid-Year Auction
PH has 2nd biggest number of deaths due to indoor air pollution in Asia-Pacific
Will UNESCO add sisig to its Intangible Cultural Heritage list?