Do you really need a smart water bottle to remind you to hydrate?
Drink now or forever hold your peace
May 23, 2018
Phones are no longer the only objects being dubbed as "smart." These days, it seems like just about anything that can be synced, tracked, monitored, or controlled on your phone through an app can be classified as a smart object. Electronics like smart watches, TVs, and speakers make sense. Household appliances and amenities that automate everyday tasks, such as smart refrigerators and coffee machines? Sure, why not. But why anyone would ever need a smart diaper to know if their baby did a Number 2, I will never understand.
While not every invention lives up to the adjective, there have been a number of gadgets, appliances, and tools that have benefitted from an upgrade. The latest in technologically advanced products? A water bottle.
Developed by a Slovenian-based company that produces couture water bottles (which apparently exist), the EQUA Smart Water Bottle was created to, well, remind you to stay hydrated. The 23 oz. bottle features a stainless steel exterior, a marble finish on top, and lights at the base—which is where the "smart" bit comes in. The bottle lights up every now and then to remind you that it's time to drink water.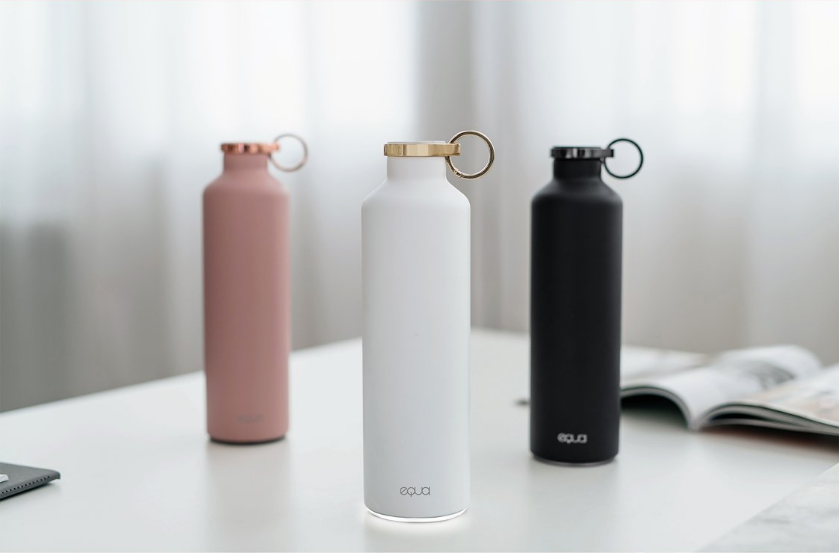 To fully utilize the technology of this advanced drinking device, you'll need to download the app for it. You can input your height, weight, and activity level, upon which you will be aided by a "hydration assistant" that will create a personalized hydration plan for you.
It's still possible to keep track of your progress even without your phone; simply tapping on the bottle will cause it to light up and pulse. It pulses slower when you're on track with your water consumption and faster the further behind you are.
How much will the smart bottle cost you? As of now, it goes for $48 at pre-order price, after which it will retail for $84.
What are your thoughts on the smart bottle? Is it a cool (albeit pricey) way to keep hydrated, or does its existence make you realize how lazy and technology-dependent we've become? Tell us in the comments.
Images from EQUA.
Read more:
Weird drinks that are clear as water but isn't really water
Hydration life hacks: How to drink more water
Insulated bottles to keep your drinks cold this summer
Read more by Jessica Alberto:
This major beauty brand is switching to biodegradable packaging
LOOK: Bubblegum-colored sneakers made from actual gum
Will this new Instagram feature help prevent social media addiction?
TAGS: drinking EQUA health and wellness hydration nolisoli nolisoli.ph smart devices smart objects smart water bottle smartphones water bottles