This Mexican resto is where Latino ambassadors eat in Manila
Hacienda may be the closest thing they have from home
info
Hacienda Comida Y Cocteles

Mexican

Sunday to Wednesday, 11 a.m. to 11 p.m. Thursday, 11 a.m. to 1 a.m. Friday & Saturday, 11 a.m. to 2 a.m.

625-4727

₱

P900 for two
"It's a great validation for us when Mexicans come here and they feel like Hacienda reminds them of home," Eliza Tan Mills says. From Mexican, Colombian, Panamanian ambassadors to priests, the cozy abode of Hacienda Comida Y Cocteles (Hacienda Food and Cocktails) in Forbestown, Taguig City has made a name for itself and has been cultivating their foreign regulars.
This can come off as an insecurity for no one in the owners' family is Mexican—Eliza is Filipino and Steve Mills is Canadian. However, their diffidence for Hacienda can be easily retracted because aside from the fact that the couple indeed knows what they're doing, they got a friend who's a renowned Mexican chef and restaurateur, chef Francisco Alejandri, to help them with the menu, which Eliza boasts as authentic.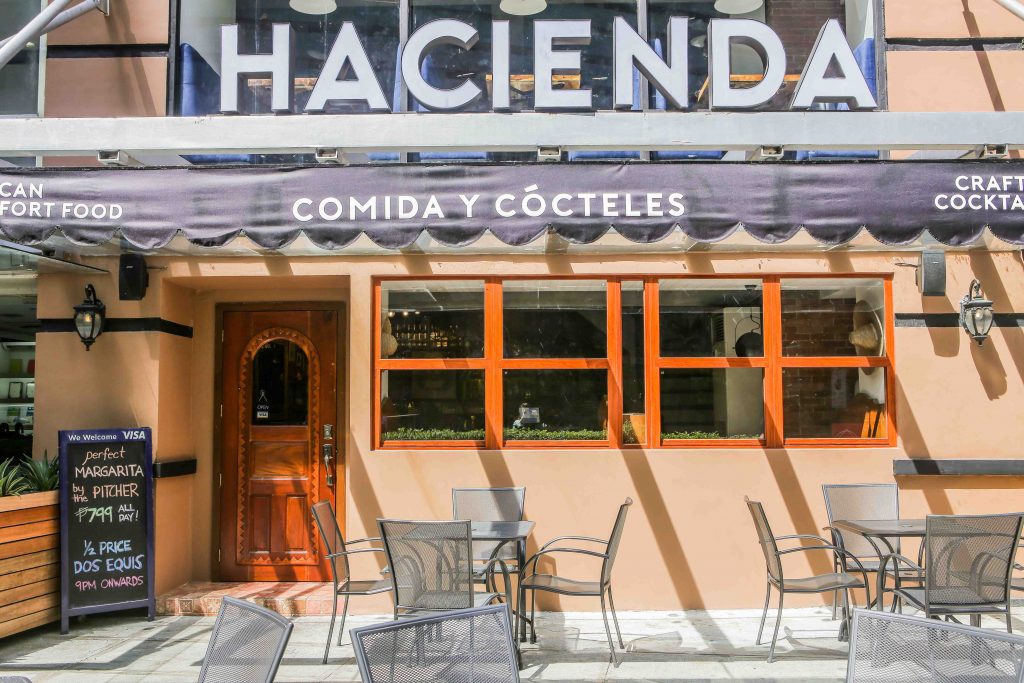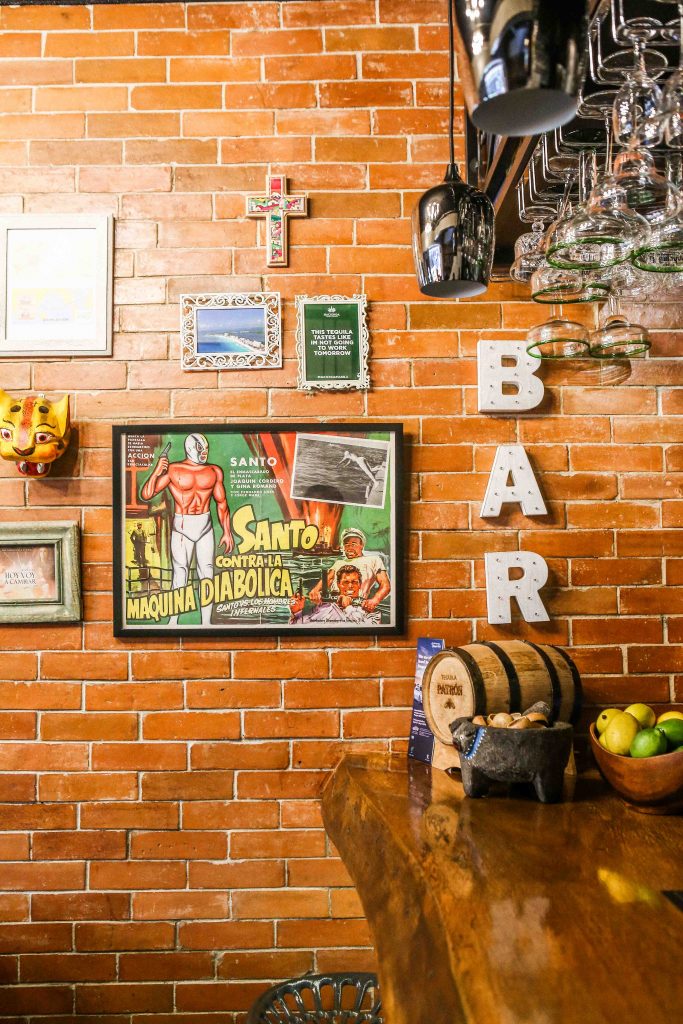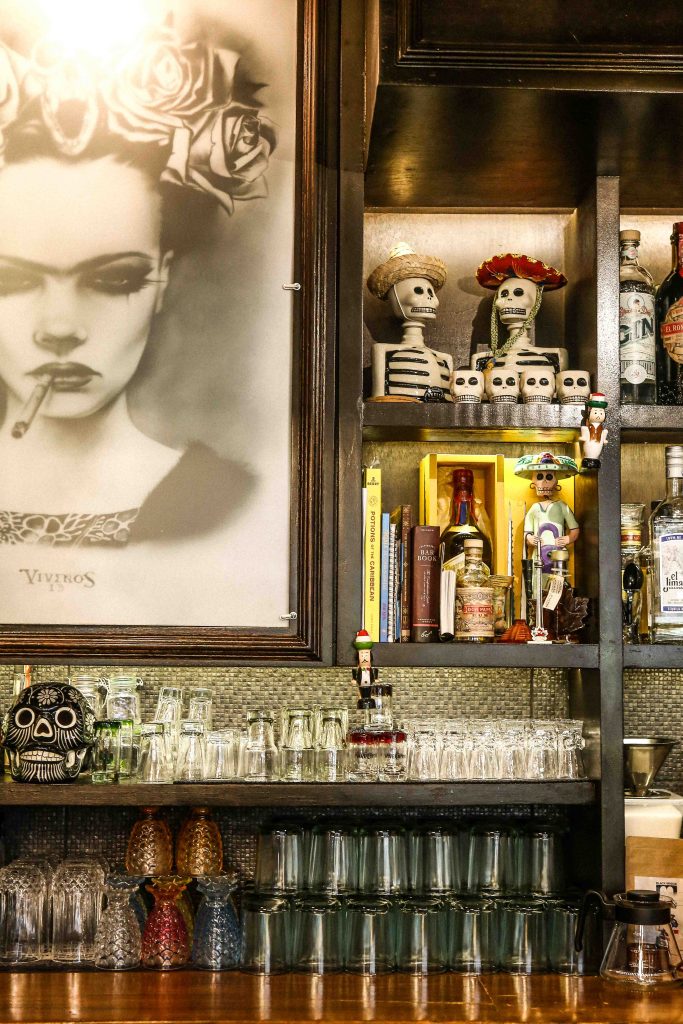 "We're authentic in a sense that the recipe and the way of cooking are truly Mexican," she says. Plus, they get a thumbs up from the Mexican and Latin American community, so that's something.
Take their menu that's devoid of what we know as Mexican, burrito. While this warm, delicate, and filling comfort food is traditional to some areas in the north of Mexico, the south, near the city (which Hacienda aims to represent) doesn't share the same sentiment. As Vice writer Monica Heisey pens, "Burrito exists almost exclusively for tourists." Eliza says burrito is really Tex-Mex.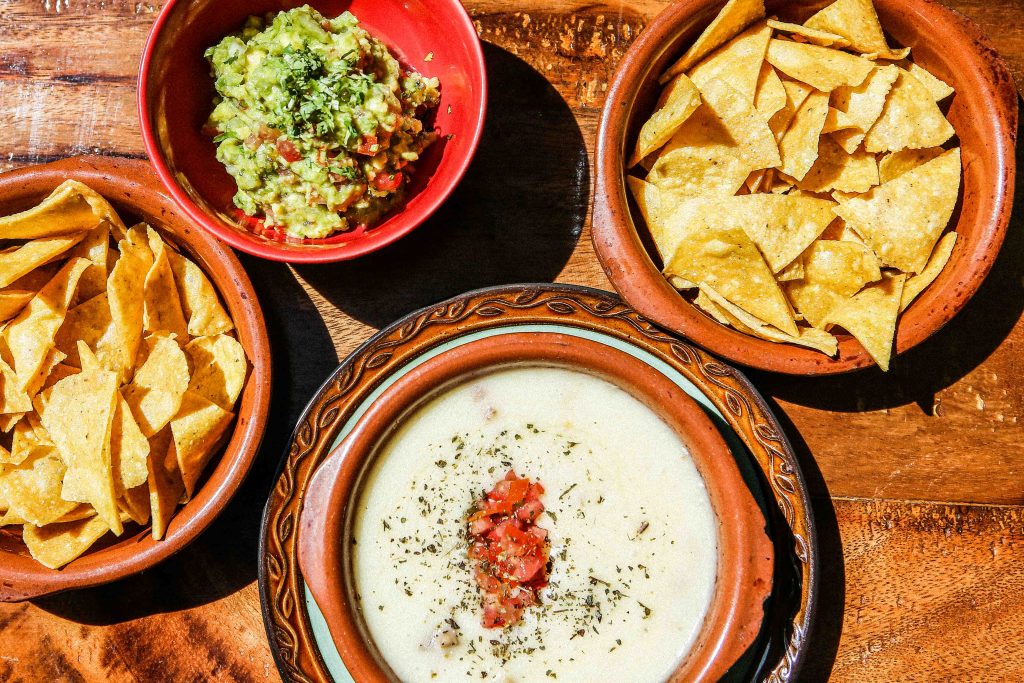 Also, their corn tortilla tacos are soft, not the ones Filipinos are used to (a.k.a. Pancake House tortillas). They make these in-house every single day with masa harina or corn flour that they import from Mexico. 
For something to go with the already flavorful corn chips, we recommend the queso fundido, a rich blend of Monterey Jack and chorizo, as well as their luscious guacamole. The two dips spell what Hacienda particularly offers—comfort food. Add their elote a la parilla, grilled corn kernels enriched by Mexican spices and cheese, to your platter of starters.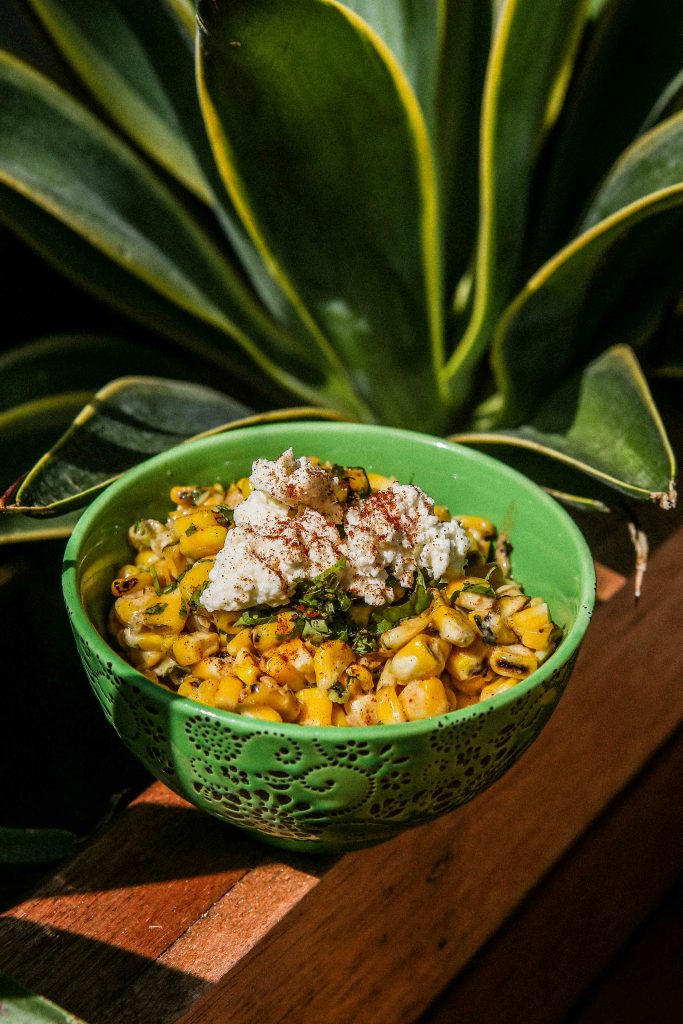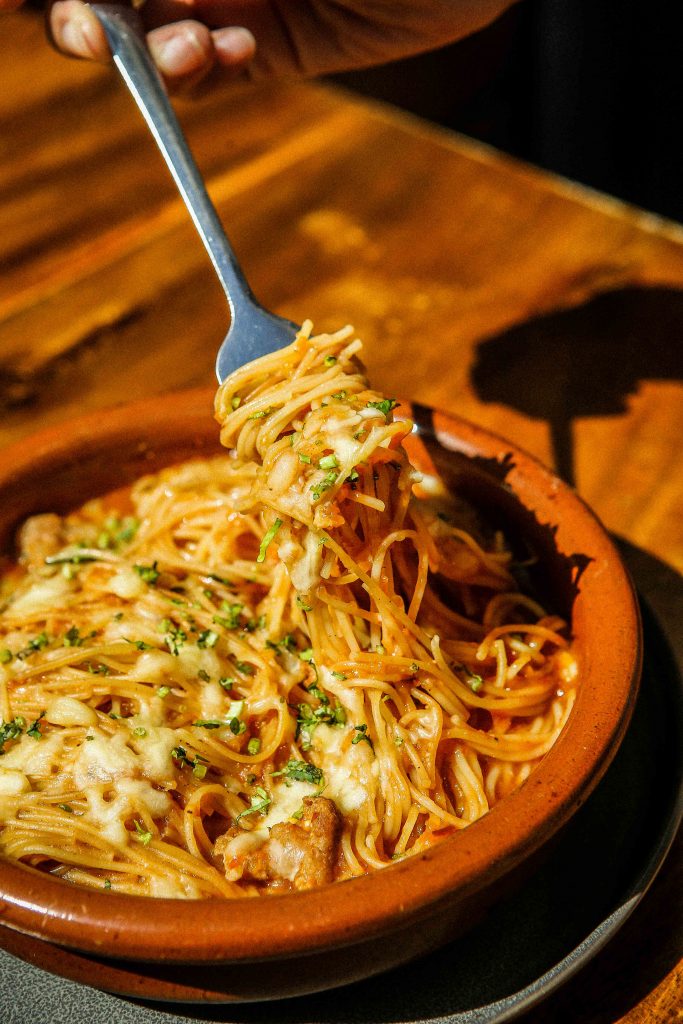 Try their fideo, a Mexican-style pasta that gets its character from the chorizo, which provides a spicy flair to the baked house special. And of course, order their tacos on a soft shell homemade tortilla. You can choose from their four variants (or you can do yourself a favor and get them all): carnitas or pulled pork, tinga de pollo or hand-pulled chicken, pescado or fish, and a vegan option made with eggplant.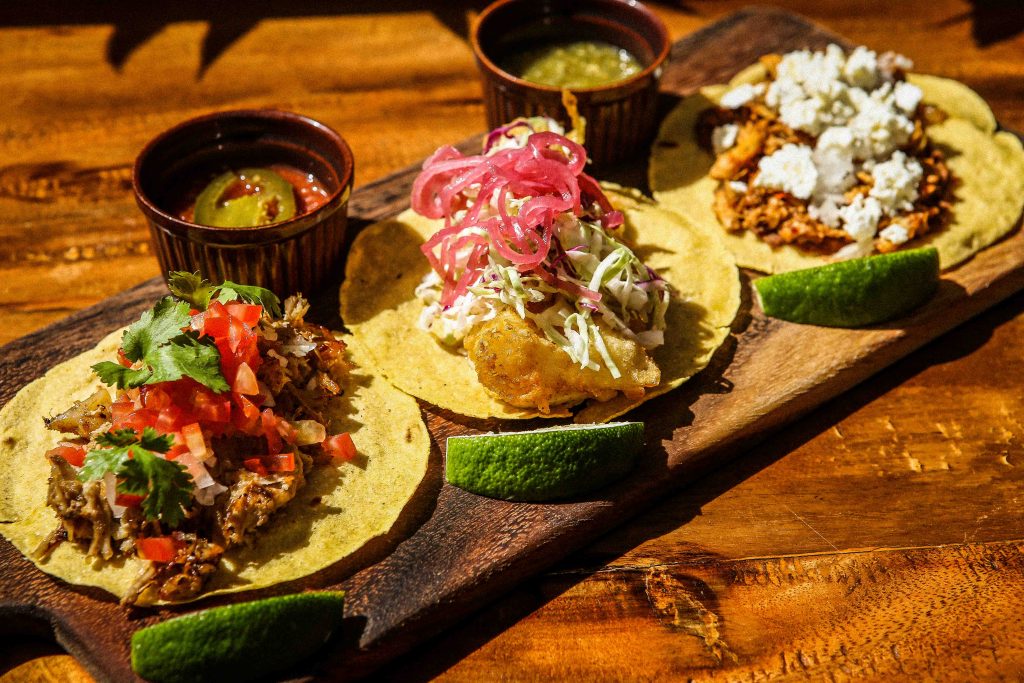 For the desserts, a personal favorite is the traditional Mexican three-milk cake tres leches. It's a sponge cake soaked in evaporated milk, condensed milk, and heavy cream topped with whipped cream and a slice of strawberry. I used to have no strong opinions and feelings for milk, but I may have now, after eating a slice of this not-too-sweet light and airy piece of heaven.
They also have donas, their own take on, well, donuts, which you can dip on their warm homemade chocolate dip and dulce de leche.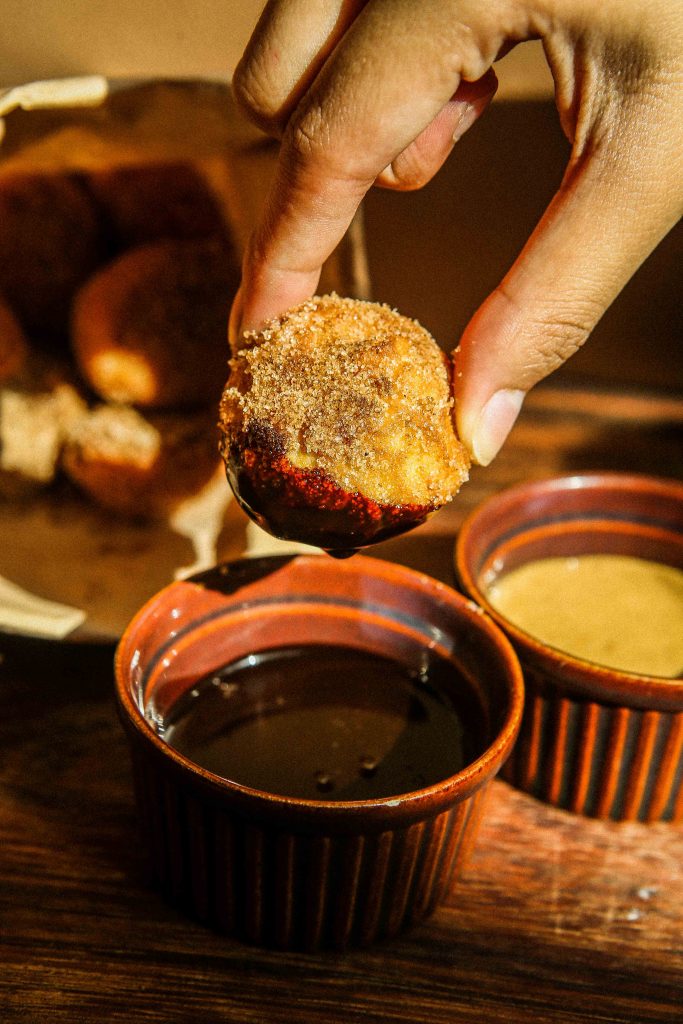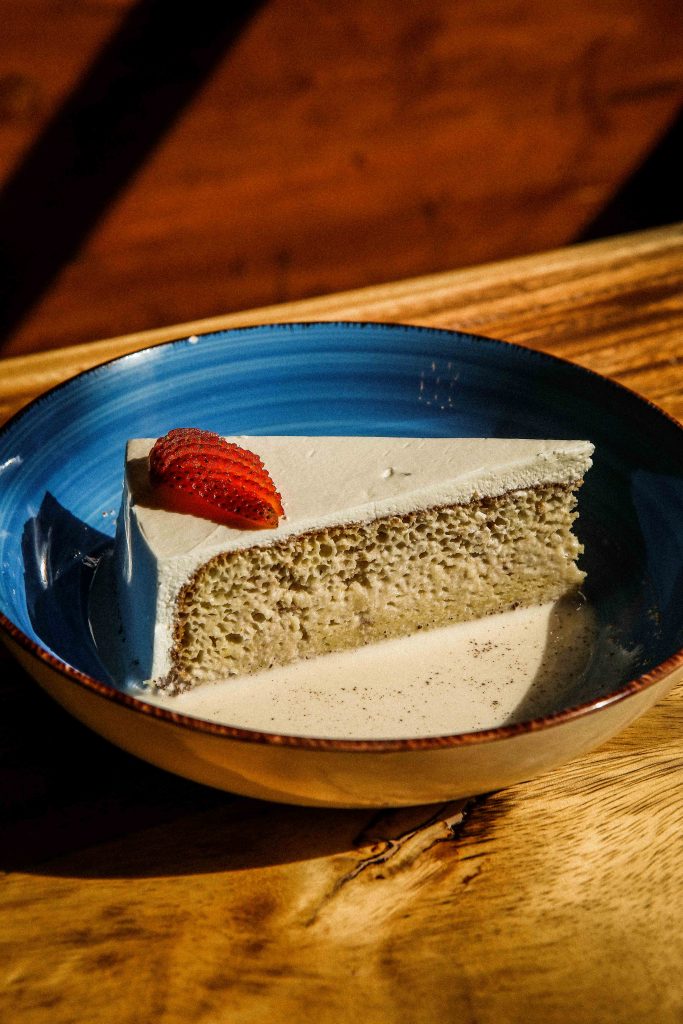 Pair Hacienda's enticing selection of food with their cocktails. You can never go wrong with the traditional margarita (Hacienda Margarita with Cointreau and fresh lime juice), but if you wish to taste something different, try their Jalisco Margarita.
It's a concoction of reposado tequila or aged tequila, Triple Sec, and lemon juice served in a glass that's spiced with tajin lime salt and habanero bitters on the rim. The invigorating drink is made fiery to the palate especially on the throat by the Mexican spice.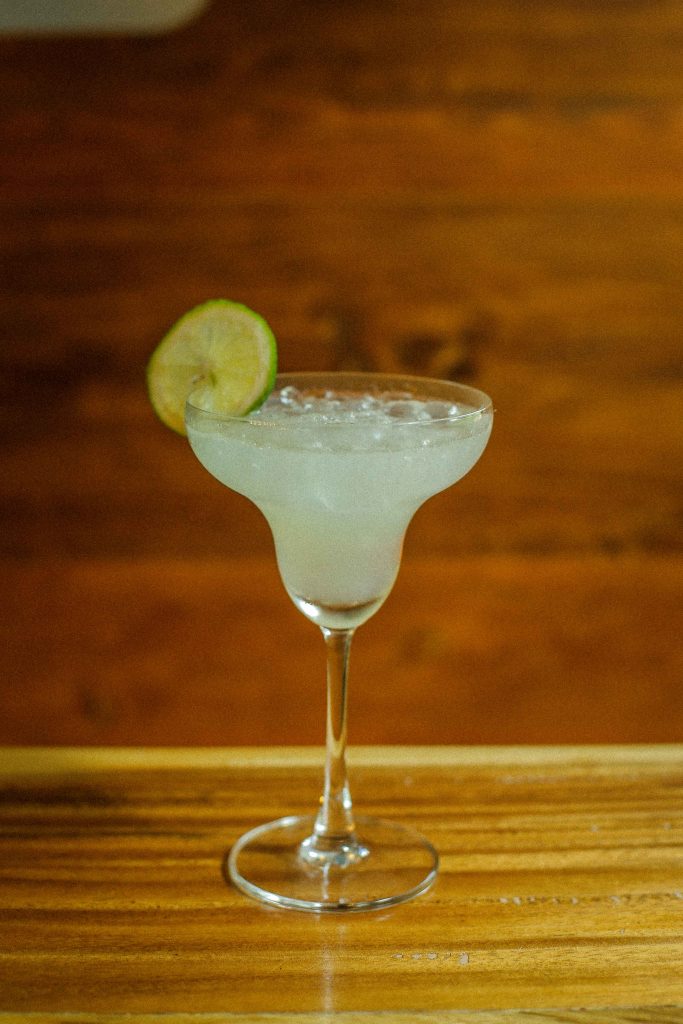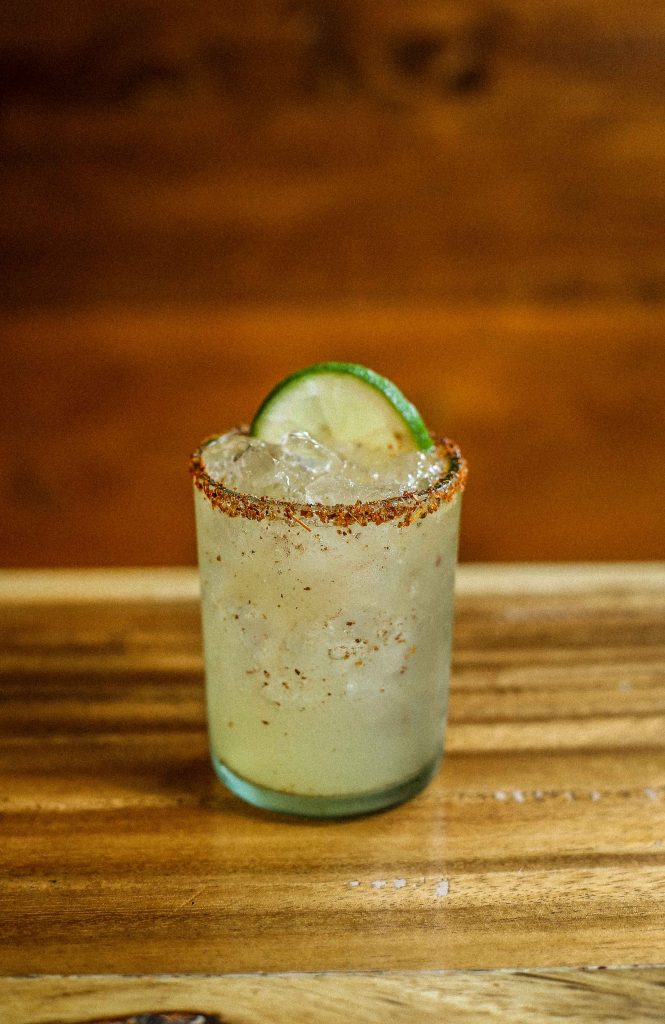 Phil Rosenthal of the Netflix series Somebody Feed Phil once said, "If you like a food, go to the source." But in this case, we're lucky that the Mills couple brought the source to us.
Read more:
Taqueria Seta is what you get when you cook Mexican street food with French techniques
Revel in Papi Chulo's playful Mexican fare
HK's famous Chino combines Mexican-style food with Japanese cooking techniques
TAGS: city guide eats forbestown hacienda comida y cocteles mexican nolisoliph restaurant south taguig city tortilla
WHY GO?
Go for their refreshing selection of cocktails including Jalisco Margarita, a concoction of reposado tequila or aged tequila, Triple Sec, and lemon juice served in a glass spiced with tajin lime salt and habanero bitters on the rim
MENU