Gallery by Chele is already fully booked, but is it worth the wait?
Just a few weeks in and the waiting list is only getting longer
info
Gallery by Chele

Modern

Tues-Sat: 6:30 p.m. to 12 m.n.

+63 917 546 1673

₱

P2,500 for two people
As the saying goes, "don't fix what's not broken." You might be wondering, then, why chef Chele González would decide to close the doors of Gallery Vask despite having ranked in Asia's 50 Best Restaurants in 2017. When probed on the matter, he insists it was not a 'rebranding' per se, but rather, an evolution.
After having working for Michelin-starred restaurants across Europe, combined with a love of his native Spanish cuisine, González' intent was to bring his culinary expertise to Manila. But after five years of operation, it seemed that it was time to re-evaluate and reflect on the fine dining experience.
"We (Gallery Vask) had a very avant-garde and philosophical approach to the cuisine," says González. "It got to a point where we became intimidating because we (the chefs) were cooking for ourselves."
Over the course of the restaurant's renovation, González and his team made it a point to make the dining experience more approachable; they wanted a place where customers could relax and have fun, while still being able to reflect their philosophies through the food, whether it be through a cocktail or bite-sized appetizer.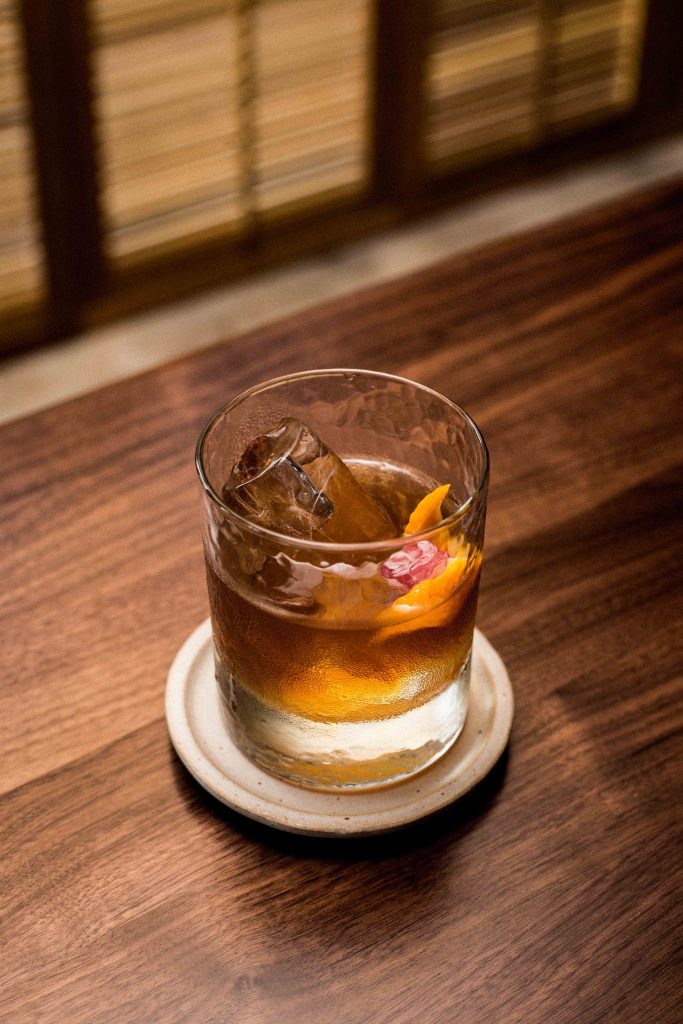 Gallery by Chele has ditched the white table cloths and ivory dinnerware sets, instead opting for wooden furnishing, concrete floors, eclectic ceramics, and warm lighting. No longer carrying the austerity of fine dining, the atmosphere is cozy. And the food? Pleasing to the eye, palate, and wallet.
In-line with creating a more easy-going atmosphere, the menu has taken a more natural approach to food. Modern would best describe the cuisine, but Chele doesn't want to limit themselves with a label; they focus solely on ingredients, flavor, and texture.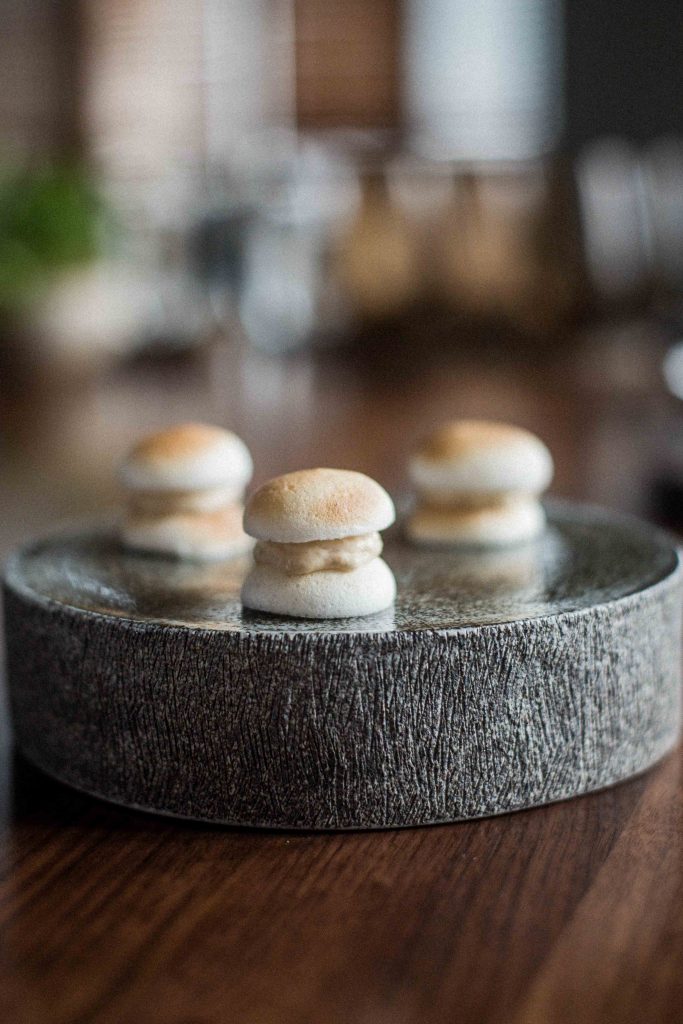 You will, for example, find some Filipino elements in the pandesal-shaped Meringue de Sal or the puto-like texture of the Black Blini, but neither can be labeled strictly as such. But without a doubt, you will have a hard time choosing which of the bite-sized appetizers to order because all of them are intriguing as they are worth the calories.
The Meringue de Sal's crust is toasted to a golden brown and sandwiches a creamy layer of chicken and soy mousse, which is slightly sweet to the taste. Infused with pigs blood, the Black Blini rice cakes are smeared with sour cream and topped with a local, caviar-like ikura, which has a sour taste.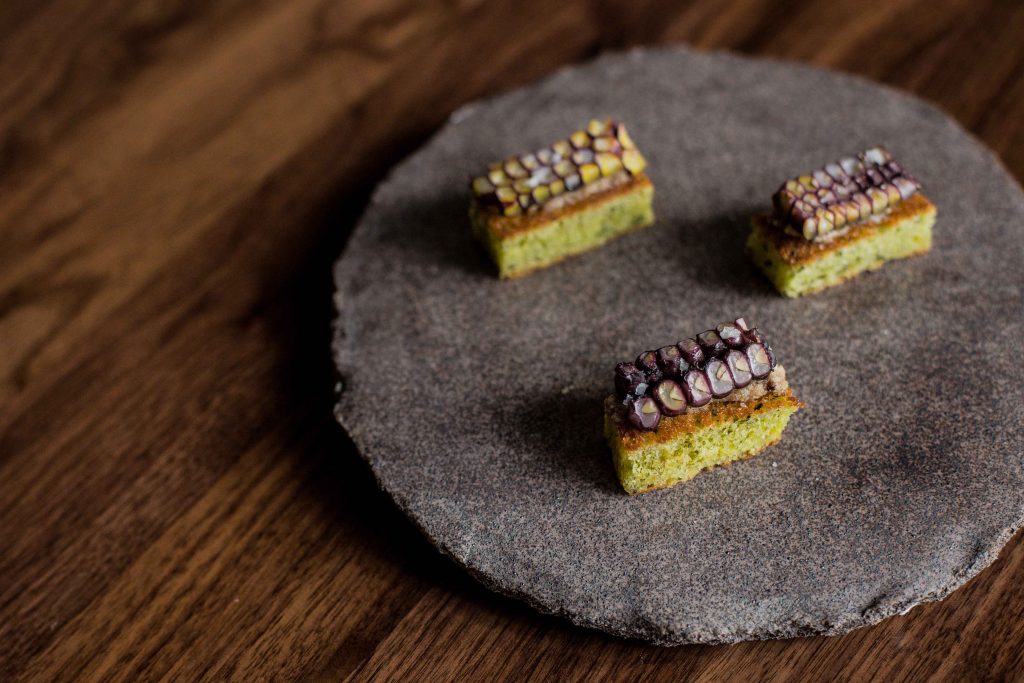 On the saltier side is the Moringa Toast, which is incredibly decadent—just imagine buttering your toast with bone marrow.
While it's quite tempting to just order several appetizers, a trip to Gallery by Chele wouldn't be worthwhile without sampling the rest of the menu. Offset the sinfulness of the bites with the "lighter" seafood dishes.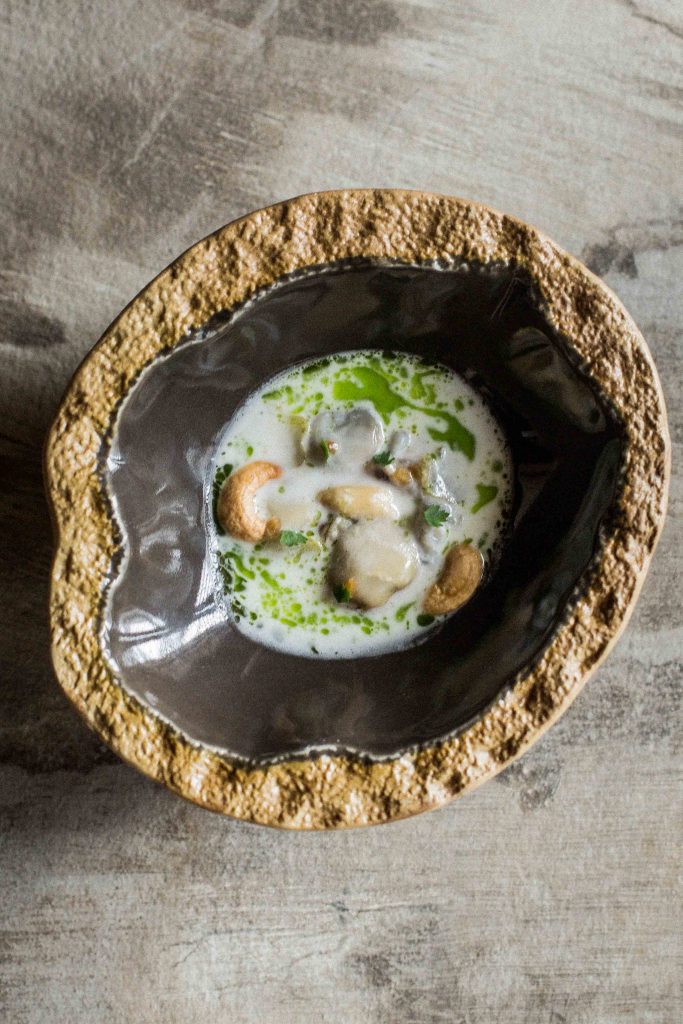 Tiger's Milk is an oyster ceviche or kinilaw. The tamarind-infused coconut milk is is complemented by the cilantro drizzle, while the roasted cashews and pili nuts add more of a bite. By contrast, the lobster: using an ancestral way of cooking, the lobster is wrapped in banana leaves then smoked, allowing it to absorb the flavor while maintaining its tenderness.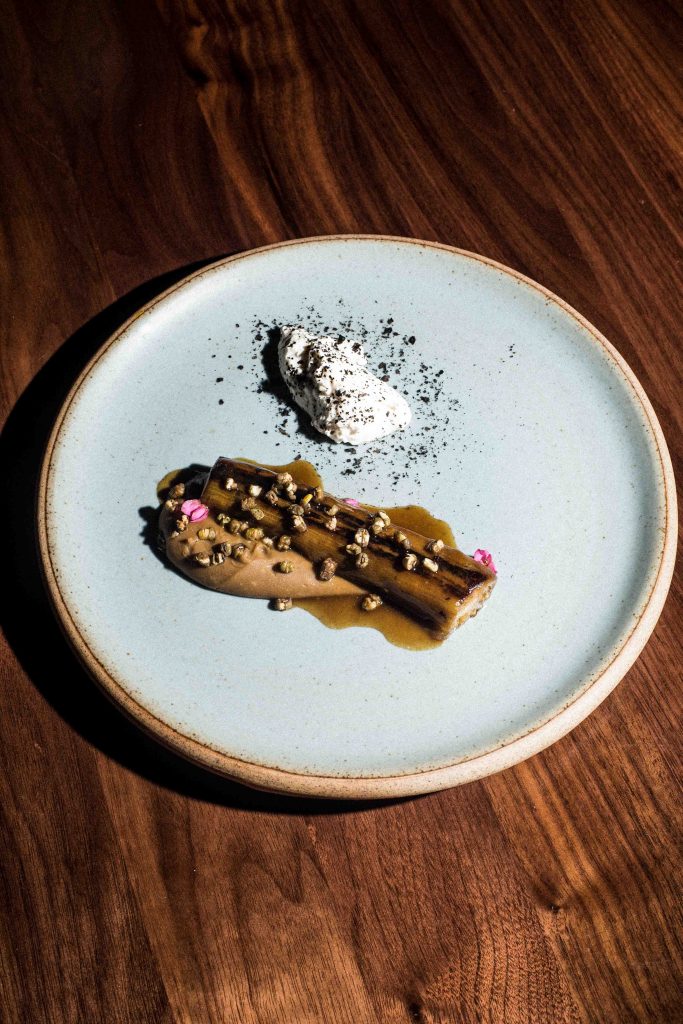 The Silly Too Na tuna belly is tender enough to cut with just a fork. It has a slightly smoky taste from the charcoal grill and pairs nicely with the malunggay pesto. This dish comes with a bowl of cherry tomatoes (proudly sourced from local farmers), tossed with a homemade ricotta.
Acknowledging the growing diet-conscious community, they've also created a number of vegan and vegetarian options. Equally as delicious is the Stem: a roasted eggplant dish served with a mung bean emulsion. The toasted mung beans add a nice crunch, while the kaffir-infused fermented cream adds more flavor.
Situated at the center of the restaurant, you'll find the bar. The omakase style table provides an open space for those who just want to stop by for a drink. Like the food, their drinks menu is also a product of experimentation with different flavors and ingredients.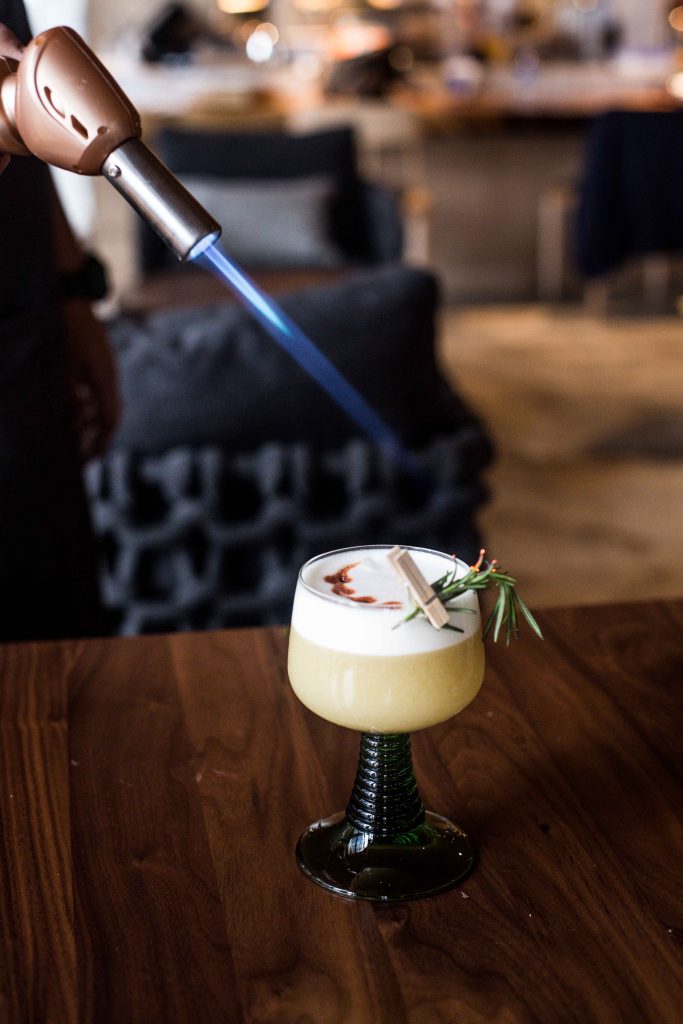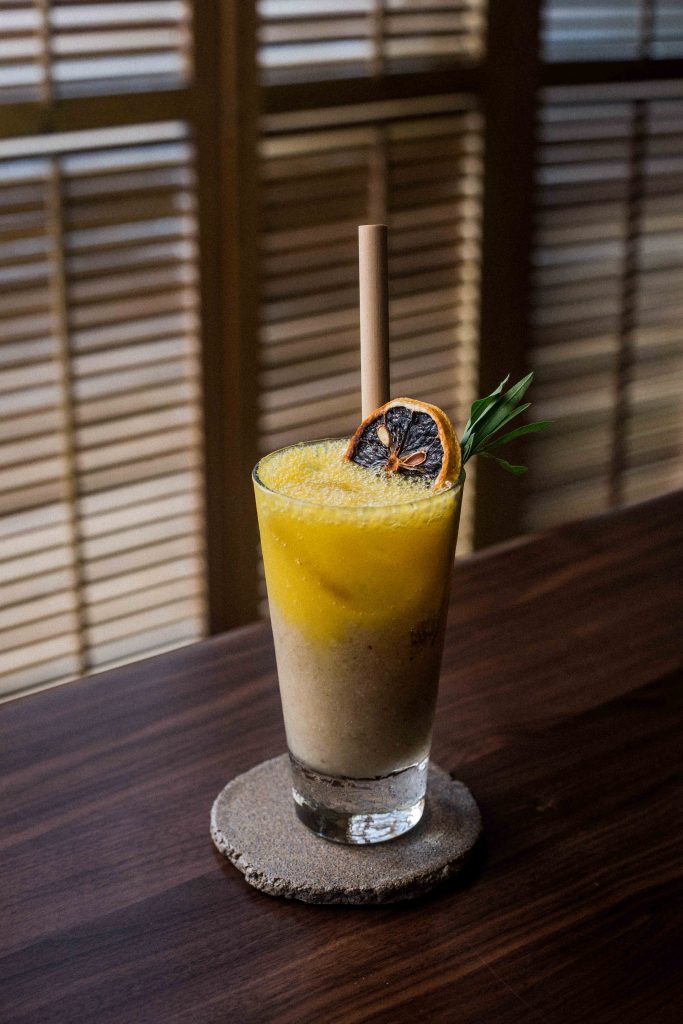 The Pomelo Whiskey Sour uses bourbon as a base, is accented by pomelo and celery liqueur, and sweetened with a rosemary infused syrup. For an added flair, it's served with a sprig of torched rosemary. For those who prefer a milder taste of alcohol, the Guava Mojito combines pink guava and a mango spritz; it's fruity but not overly sweet.
Is Gallery by Chele worth the hype? We think so. Though, snagging a reservation might be quite difficult considering they're already fully booked for the month.
Read more:
This Mexican resto is where Latino ambassadors eat in Manila
HK's famous Chino combines Mexican-style food with Japanese cooking techniques
Everything is cooked over open fire at Savage
Read more by Jessica Alberto:
Relive the glory days of spaghetti with hotdog and marshmallow
Atom Araullo and Mike De Leon's passive-aggressive Facebook exchanges
What happens when you don't eat enough protein?
TAGS: bgc bonifacio global city eats fine dining fusion Gallery by Chele nolisoli nolisoli.ph restaurant taguig Vask
WHY GO?
Their bites (i.e. appetizers) use decadent ingredients like bone marrow or caviar without tasting or feeling overly rich. And at P160 to P380, they're quite affordable too.
MENU