Tom yum chicken wings, seafood curry, and more from Mango Tree's new menu
If you think there will be peanuts, then you are absolutely right
Jun 5, 2018
Thai cuisine has definitely moved up in the local food scene as more restaurants are opening their own concepts. One is Mango Tree, a world-renowned Thai restaurant located at Bonifacio High Street Central.
Last week, the fine dining restaurant unveiled a set of new dishes for customers to try and boy they did not disappoint. Thai food is famously known for its spiciness, but a lot of their dishes are a balance of five flavors: sour, sweet, salty, bitter, and spicy.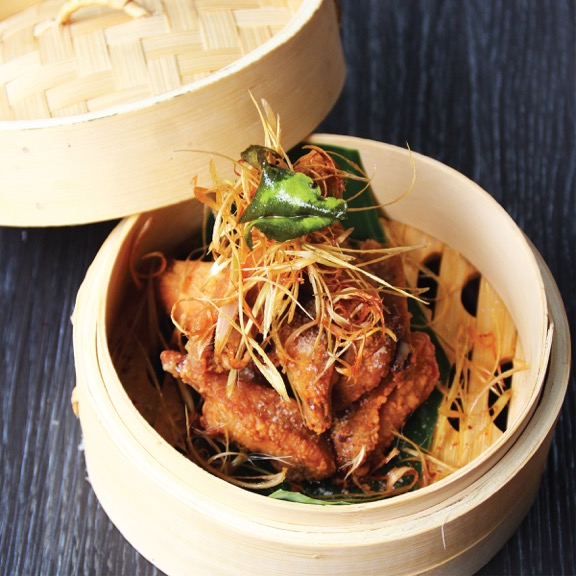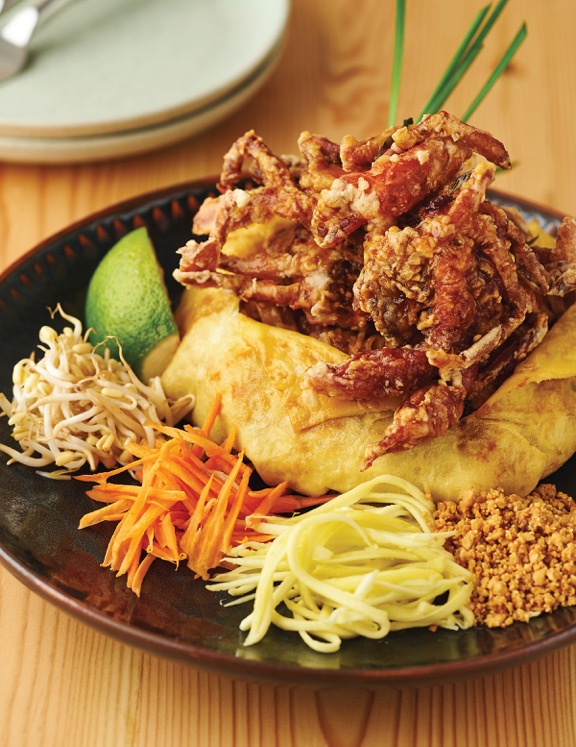 One good example is the Tom Yum Chicken Wings, deep-fried chicken wings in tom yum powder. The sour and spicy flavor combo from the tom yum powder perfectly complements the seasoned meat. Another dish to try is the Phad Thai with Soft Shell Crab, which features the classic Thai stir-fried rice noodles with soft shell crab. It has little to no heat and can be enjoyed with many of Mango Tree's other dishes (try the deep-fried prawns!).
Another signature Thai ingredient is peanuts. Mango Tree's Massaman Lamb Shank is a personal favorite because the combination of the potato, peanuts, and massaman curry create a rich, creamy sauce for the lamb shank.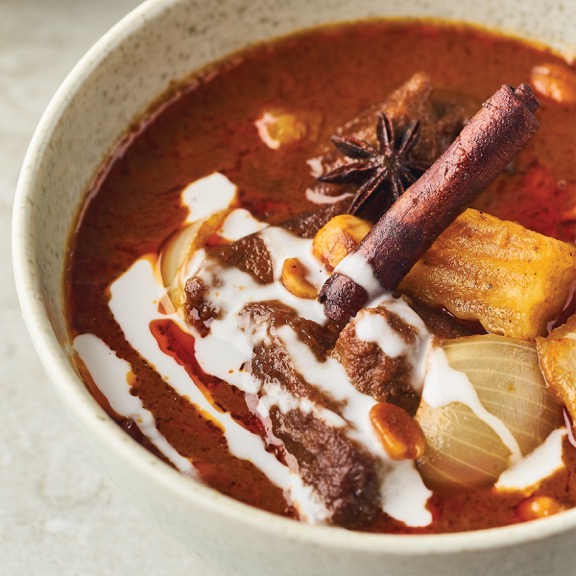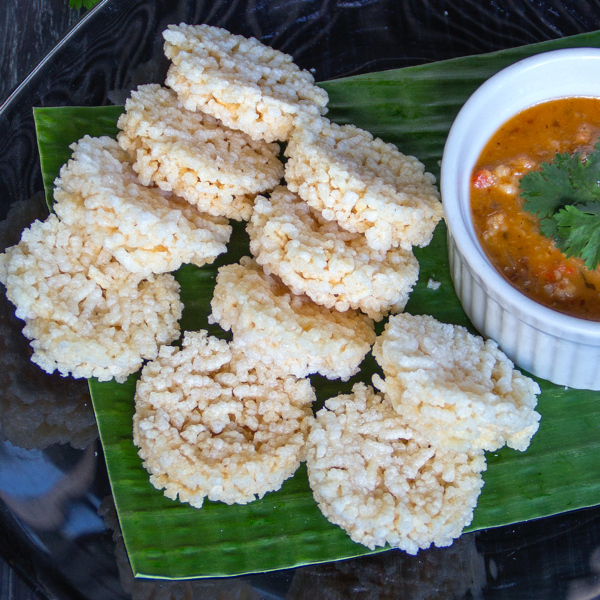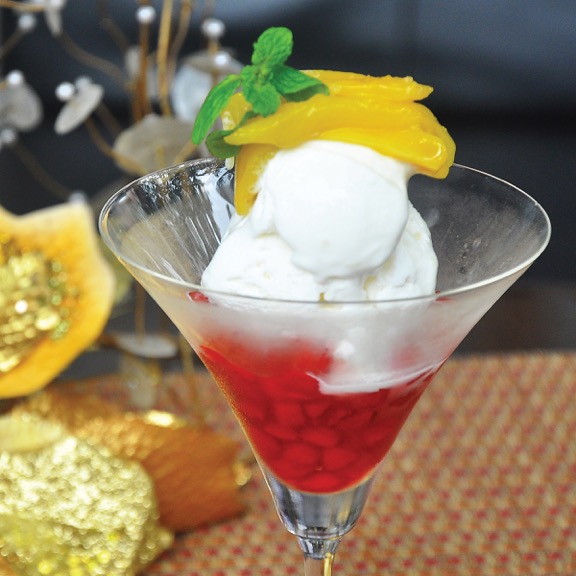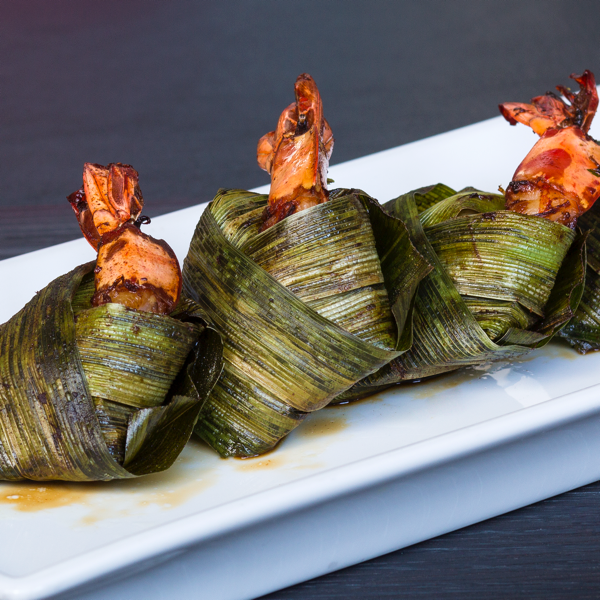 For the concluding rites (a.k.a. dessert), one specific dish stood out from the rest. I'm talking about the Tub Tim Grob, one of Thailand's most popular desserts. In Thailand, it's originally called thapthim krop which means "crispy rubies," because of the crunchy red balls in the dessert. These 'rubies' are actually water chestnuts, and they're coated with food coloring to make them look like pomegranate seeds. It's served with coconut milk and ice, or simply coconut ice cream.
Mango Tree is located at High Street Central, 7th Ave., Taguig.
Photos courtesy of Mango Tree
Read more:
This Mexican resto is where Latino ambassadors eat in Manila
We tried that 12-in-1 cheesecake trending on Facebook
Relive the glory days of spaghetti with hotdog and marshmallow
Read more by Bea Llagas:
HK's famous Chino combines Mexican-style food with Japanese cooking techniques
Vask reopens as Gallery by Chele and only uses local ingredients
TAGS: bgc eats Mango Tree nolisoliph restaurants thai cuisine thai food thailand