Say "Ohayo!" to this sushi + ramen bar in New Manila
You're welcome
info
Ohayo Maki and Ramen Bar

Japanese

11 a.m. to 1 a.m.

280-9657

₱

P600 for two (approx.)
Just a couple of kilometers past Gilmore Ave. is Granada Street, an underrated food strip that gets overlooked most of the time if you're not familiar with the area. One such place stands out, and I'm pretty sure their cute cat logo is not hard to miss.
I'm talking about Ohayo, a maki and ramen bar situated along Granada, which is coincidentally peppered with noodle places left and right. Inside, the restaurant's high ceiling gives the illusion of a much larger space. About 40 people can fit inside—20 on the ground floor and 20 on the second floor. You can sit by the ramen counter and watch your food being prepared.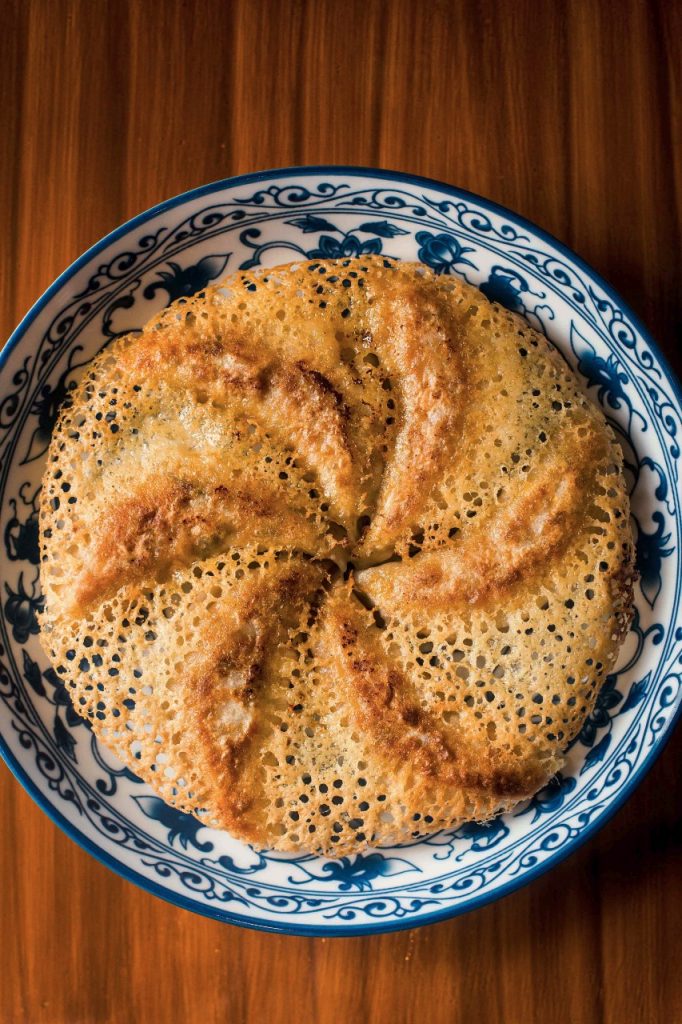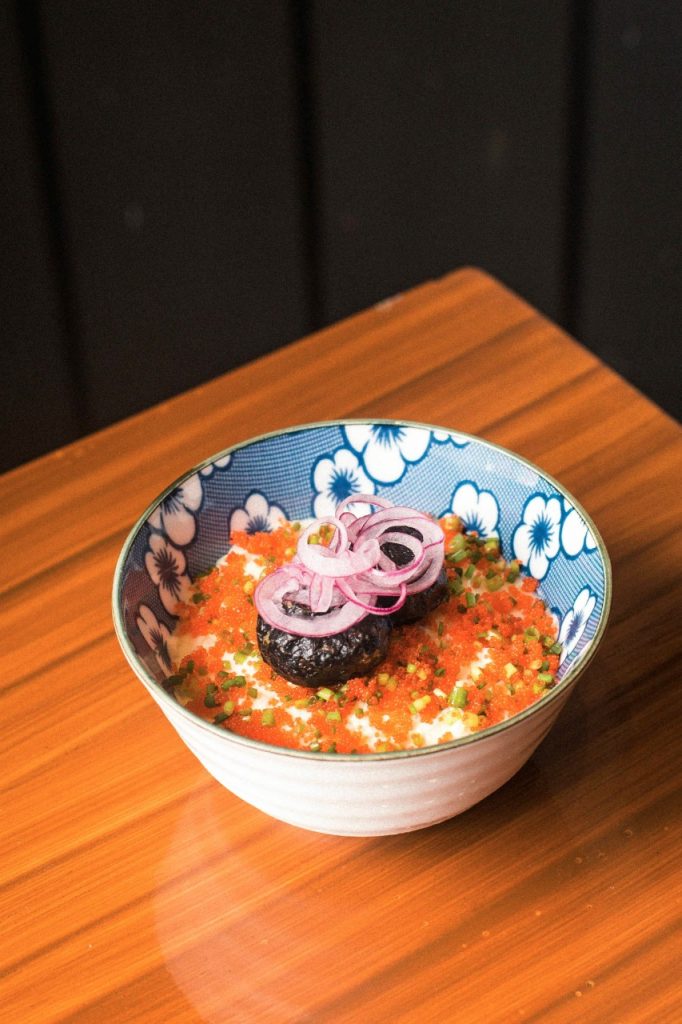 Ohayo's humble beginnings started in a kiosk on Tomas Morato (which later relocated to Timog), Quezon City. They were only serving sushi then but after picking up on their unexpected success six months after opening, they went on and opened a dine-in restaurant.
They serve an assortment of appetizers, sushi, ramen, steamed buns, and rice bowls, and before you assume that Ohayo is an authentic Japanese restaurant, they're not. According to head chef and co-owner Jorge Mendez, Ohayo serves creative Japanese food. He plays a lot with texture, and one good example is the spicy salmon salad. Fresh salmon cut into cubes sit neatly in a bowl, topped with pickled cucumber, dried nori, gochujang mayo (for that kick), and squid ink tanoke made with loose tempura batter for a crunchy bite.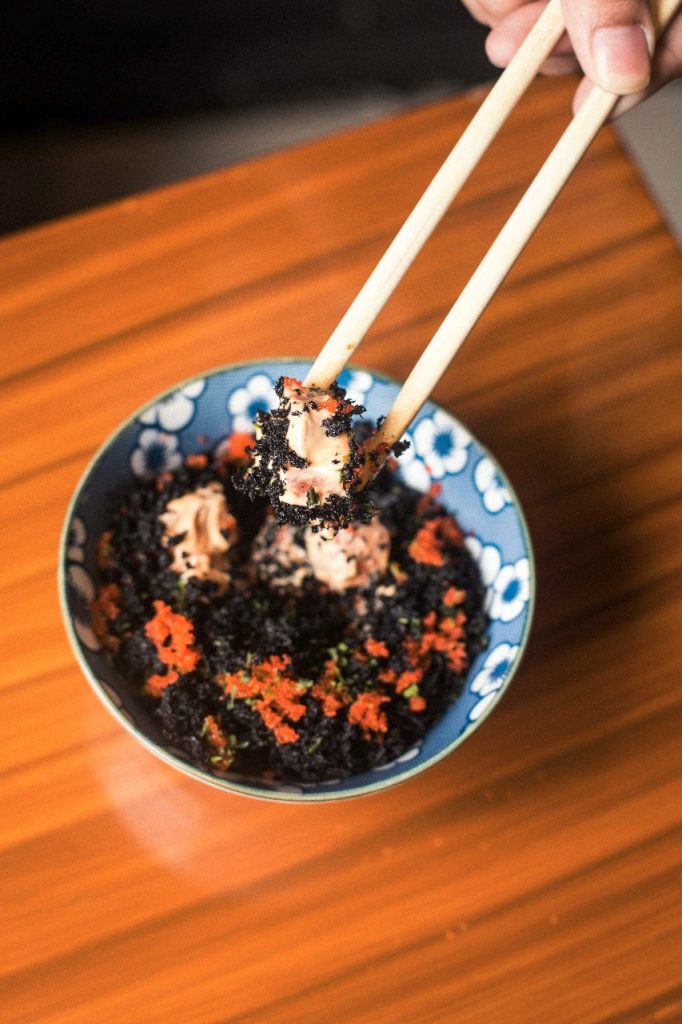 Ohayo's sushi rolls are an easy favorite. The spicy tuna roll is an interesting take on a classic because it's rolled in crushed Jalapeño Cheetos instead of roe. The combination of flavors from the tuna, spicy mayo, bonito flakes, and Cheetos make it a unique dish that's easily likable.
Mendez believes in two things when it comes to making the perfect sushi: perfectly cooked rice and the freshest ingredients. The crazy salmon and tuna roll is constructed similarly to a California maki, but instead of salmon roe, it's topped with fresh slices of salmon and tuna finished with a dollop of wasabi mayo.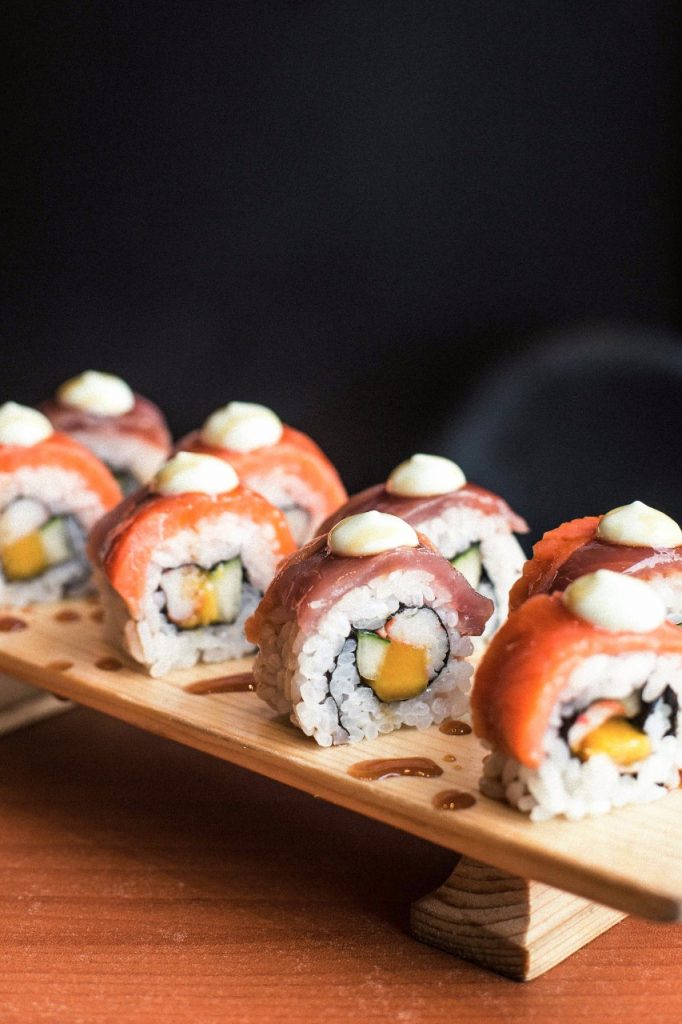 Their ramen boasts a thick, rich flavor that's definitely memorable. Instead of the usual pork slices, Ohayo's tonkotsu ramen has pork belly that's been torched to perfection placed on top together with narutomaki, leeks, green onion, menma, mushroom ears, and aji tamago. For something with a little heat, we recommend their tantanmen. It has spicy oil, minced pork, chunks of chashu, bok choy, leeks, green onion, and sesame seeds.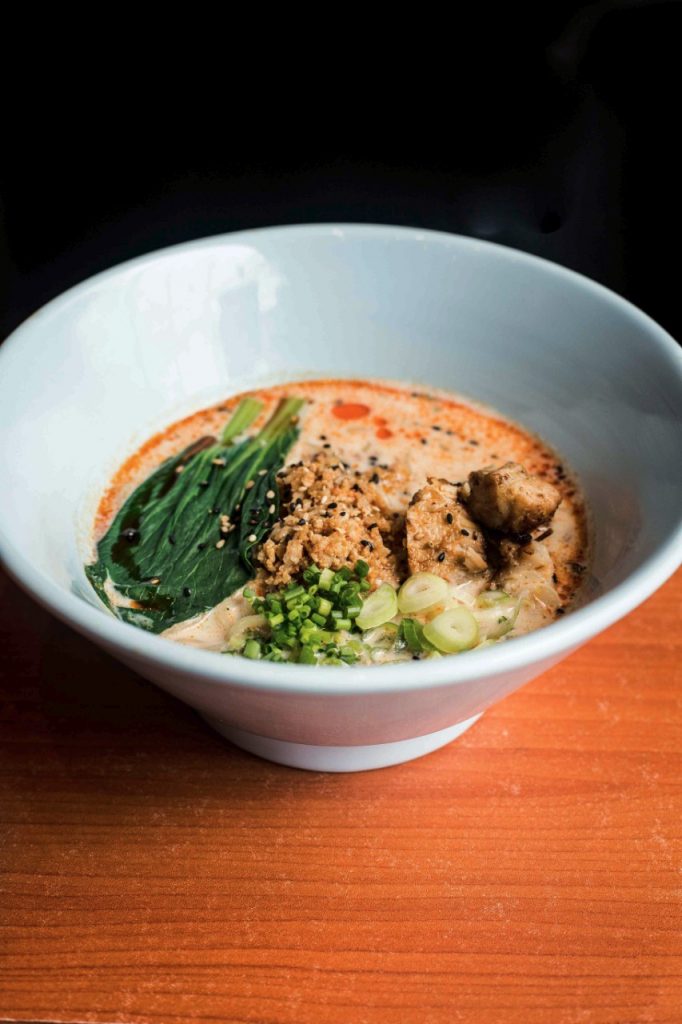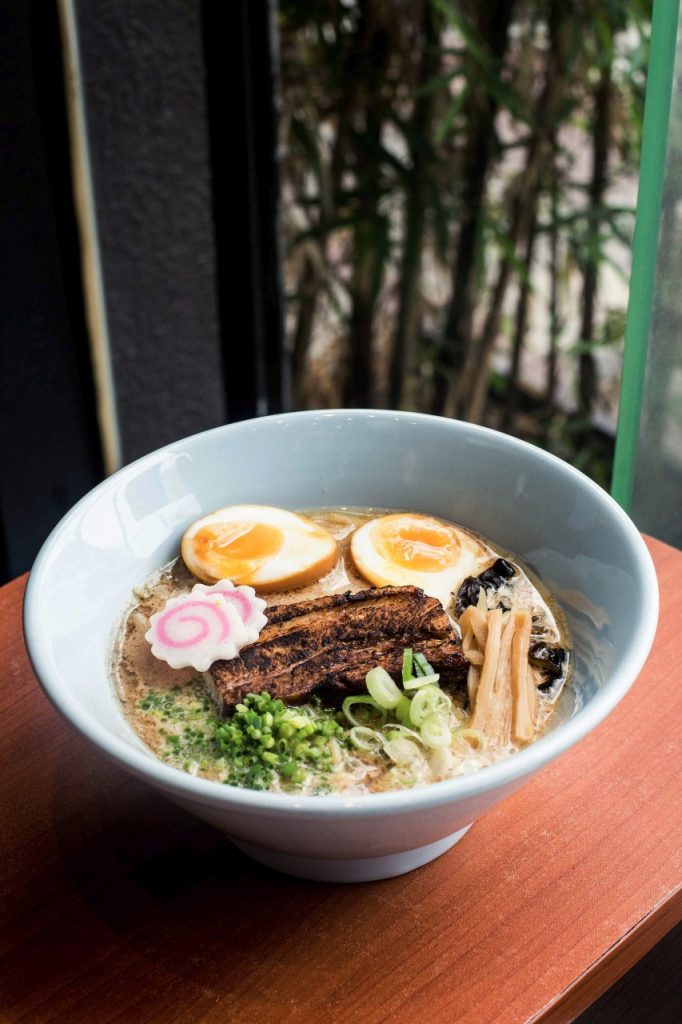 Currently, their only dessert is the coffee jelly which I think is the perfect meal-ender after all the savory flavors I've just experienced. The dessert is made with Barako coffee topped with homemade cream that's sweet enough to cut through the strong flavor.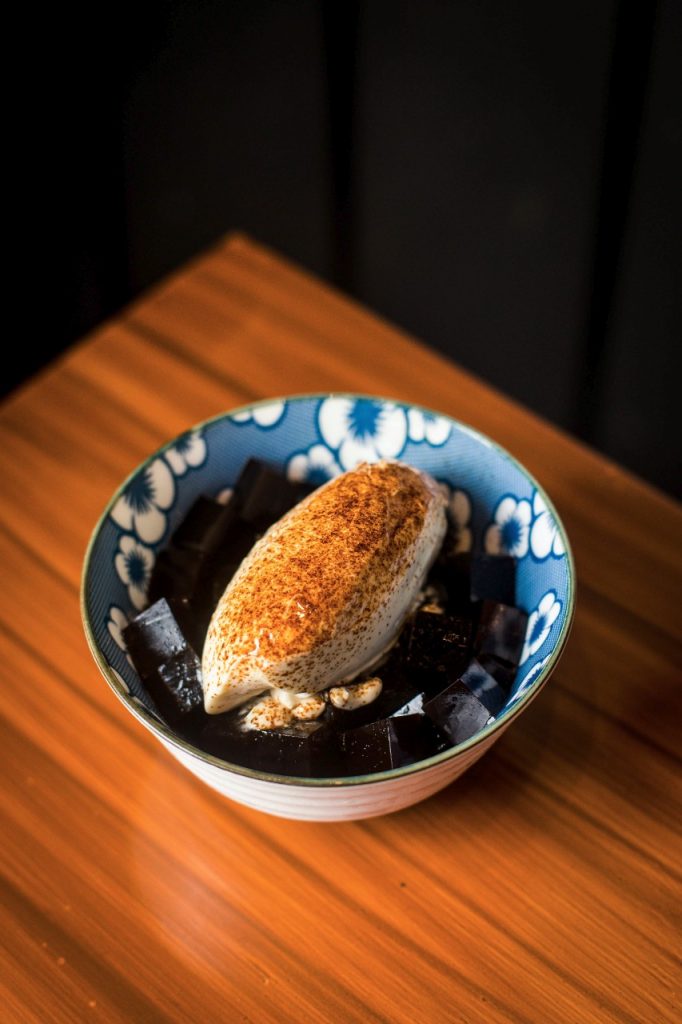 If you're open to Japanese food that caters to the millennial palate (a.k.a. non-traditional), give Ohayo a try. Who knows, it might be your new favorite sushi + ramen joint in the north.
Read more:
Gallery by Chele is already fully booked, but is it worth the wait?
The Lib is the study place we wish we had in college
This Mexican resto is where Latino ambassadors eat in Manila
Read more by Bea Llagas:
Fukudaya spins traditional Japanese taste with modern techniques
We found the Japanese art of saving money
TAGS: city guide creative japanese food eats Gilmore japanese cuisine Japanese food New Manila restaurants nolisoliph Ohayo quezon city restaurant sushi
WHY GO?
Going here on a Friday night? Make sure you order a can (or two) of their lychee chūhai to go with your sushi rolls or ramen. Kampai!
MENU