Still don't have a Father's Day gift? Shoes may be a good idea
There is a shoe for every kind of dad
Jun 14, 2018
Father's Day is upon us once again. Buying gifts for our dads can get really challenging especially because most times, dads don't really ask for stuff.
And while a cake or dinner to his favorite restaurant may be good enough, they may come off as last-minute and not well-thought of. Shoes, on the other hand, is a fool-proof Father's Day gift if you ask me. Because, 1.) shoes last a long time, and 2.) if your dad ends up not liking the shoes you chose, you will end up with a pair for yourself, given you share the same shoe size.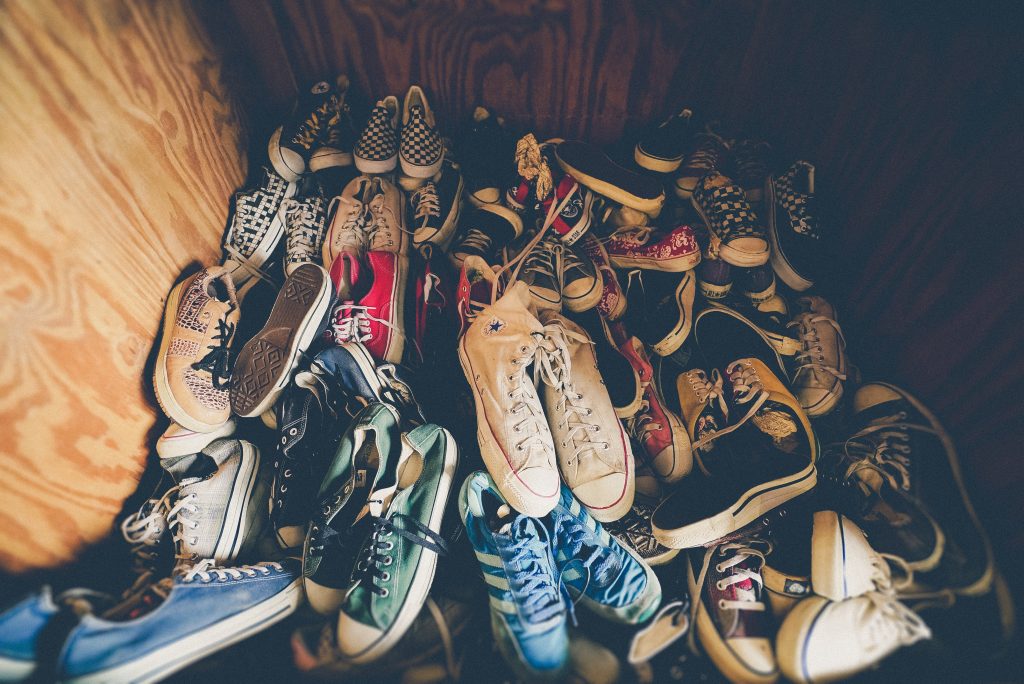 Plus, "dad shoes" are having a moment in fashion right now. From those Raf Simons Ozweegos to the Balenciaga Triple S, there has been a trend that seems to associate quirky (some will say ugly), out-of-this-world shoe designs to the masculine figures in our lives.
Now, I don't know about your dad but here are some suggestions, should you opt to get him a pair of shoes this Father's Day.
For the office dad: Penny Loafers
Perfect for everyday office wear outfit
Can also be worn for attending Sunday mass
Ages well so the probability of it being passed down is big
For the always-on-the-go dad: Crocs
Perfect for indoors and outdoors, for driving, not so much for malling, because of escalators
Your dad has long been wanting to have one, but you and your mom have been ignoring his pleas
Everyone secretly borrows their dad's Crocs when they can't find their house slippers, admit it
For the basketball fan dad: Nike LeBron Soldier XII "Agimat"
Perfect for flexing to other basketball fan dads
Your dad will think you're a hotshot at work after he finds out how much it costs
Velcro straps will save your dad from constantly having to kneel to re-tie its shoelaces
For the jet-set dad: Boat shoes
Perfect for casual weekends, for beach trips, and for picnics
He's long been eyeing this one after hearing good reviews from other dads in the neighborhood
"No, dad, you're not getting a yacht for next Father's Day!"
For the adventurous dad: Teva sandals
Perfect for dads who like to take on mountains and go on hiking trips
He will like it because it has a Velcro strap
You might need to take him to a nail salon
For the active dad: Saucony
Perfect for early morning jogs with your mom
It has Memory Foam technology which is great but you might have to Google it to explain it to him better
It has laces, but if he could look past that, it's a great shoe for him
For the stylish dad: Adidas Stan Smith
Perfect for dads who like to be matchy-matchy with their toddlers
He is sure he had one exactly like it in college
Plus, it has a new bouncy sole which makes it even comfier to walk in
For the mallrat dad: Onitsuka

Perfect for long walks at the mall accompanying indecisive moms
It has laces but they don't loosen up quickly
Your mom probably has one too, so they could rock it together
For the young-at-heart dad: Converse Chuck Taylor All Star '70s
Perfect for dads who like reminiscing their high school days
Converse actually re-released it in its original thick-soled structure which your dad is more familiar with
You can borrow it sometimes—if he lets you
For the fashion-forward dad: Cole Haan 2.ZERØGRAND Oxfords
Perfect for dads who always complain about how chunky and heavy his leather shoes are
Maybe a bit costly, so you want wanna get your other siblings, and your mom to pitch in
Their stores are also having a sale, so if you have an extra budget you might want to get yourself one, too
Photo courtesy of Unsplash
Read more:
Where to treat your dad this Father's Day
Father's Day was established by a woman
Here's how to take fashion risks this 2018
TAGS: Adidas boat shoes cole haan Converse Crocs dad shoes Father's Day 2018 gift guide Marquina Nike Onitsuka Tiger Saucony Teva