The hot springs in Laguna may cool down soon
We're now also ruining this tourist spot
Jun 14, 2018
Laguna is home to many tourist attractions and the list includes hot spring resorts and water spas. In fact, the province is also dubbed as the Hot Spring Capital of the Philippines. On holidays and peak seasons, the national highway along Calamba and Los Baños gets clogged because the intersections traversing areas frequented by tourists (Brgy. Bucal, Pansol, and Bagong Kalsada) brim with abundant hot spring resorts.
The rainy season has arrived and tourists would surely flock Laguna to unwind in these resorts in no time. However, before we take a dip, can we talk about how the hot springs in Calamba may soon be experiencing a crisis? Thanks to this article published on the University of the Philippines' site, we're introduced to a research study that seems timely now.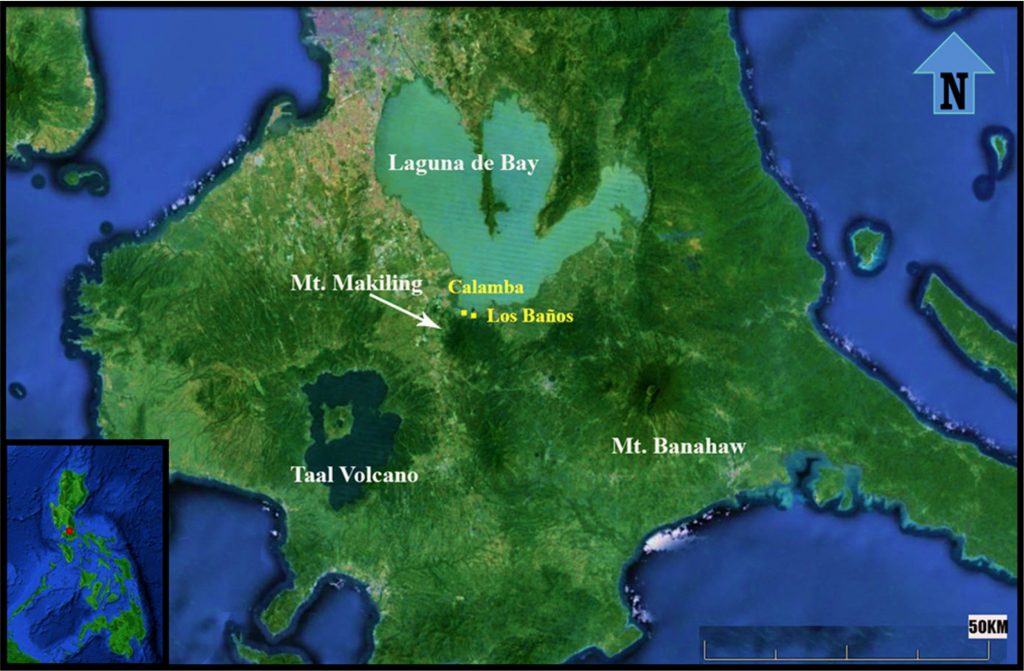 The foothills of Mt. Makiling and Mt. Banahaw are blessed with groundwater heated by geothermal activities of the mountains. However, the abundance comes with overexploitation of groundwater resources. "These water resorts are estimated to consume a large volume of groundwater, which could result in over-extraction and decrease in groundwater quantity," says the researchers of the study entitled "Hot spring resort development in Laguna Province, Philippines: Challenges in water use regulation."
The researchers stated that there are 446 business establishments registered in Calamba, while there are 42 in Los Banos. However, there are only 135 and 9 water permittees in Calamba and Los Banos, respectively, according to the National Water Resources Board, the main implementing agency of the Water Code of the Philippines and regulator of all water-related activities in the country. What's worse is that since the owners and caretakers drain the swimming pools after every booking, which on average is about three times a week during peak periods, there really is a "huge demand of groundwater from these water resorts." There's also a "general decrease in [water] temperature through time."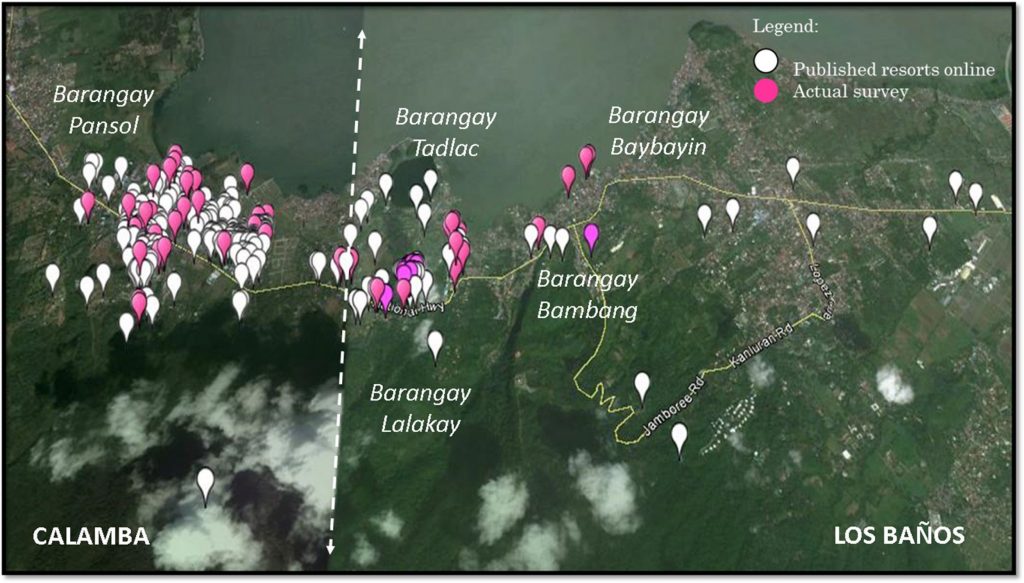 Due to the "unrestrained exploitation of groundwater," there was also a recorded decrease in water flow rate from pumps, thus increasing the time to fill the pools, and decline in water level, thus bringing the "need" to dig deeper wells.
The study basically calls the attention of local government agencies, private sectors, civil society, and communities to act on this "over-extraction."
"Strict implementation of business registration and water registration can greatly assist monitoring of these water uses." The researchers also want to promote groundwater research and institutionalize groundwater information management systems to promote understanding of such systems.
The government had to close down Boracay for six months (or maybe more) because the local government failed to regulate the resources and businesses in the area. Let us not push Laguna to tread the same path as the renowned island's.
Featured image courtesy of The Philippines
Read more:
The latest violator of Boracay? The government
Is Puerto Galera the next Boracay?
Ten spas you deserve after a long day at work
TAGS: calamba hot springs laguna los baños mt. banahaw mt. makiling nolisoliph university of the philippines