This cafe is the only place you can get black sesame cheesecake
Curious Table, a new specialty coffee shop near Taft, is serving this rare treat
info
Curious Table

Asian-inspired food and specialty coffee

12 nn. to 9 p.m.

0928-7116064

₱

P300
When lined in a refrigerated display case alongside other pastries, the black sesame cheesecake isn't something you'd ogle at. But despite its moldy cheese appearance, it's strangely eye-catching. Although it might remind you of gorgonzola or stilton cheese, don't let that hinder you from trying this sweet treat because it's more than that—like the one Curious Table, a new coffee shop in Vito Cruz, offers.
While eating a black sesame-flavored mochi, Curious Table co-owner JB Reyes thought it would be nice to incorporate this flavor into a cheesecake. So he tried, baked, and gave birth to a rich, mildly sweet cheesecake with subtle nutty and roasted flavors, which add depth to a slice and the experience.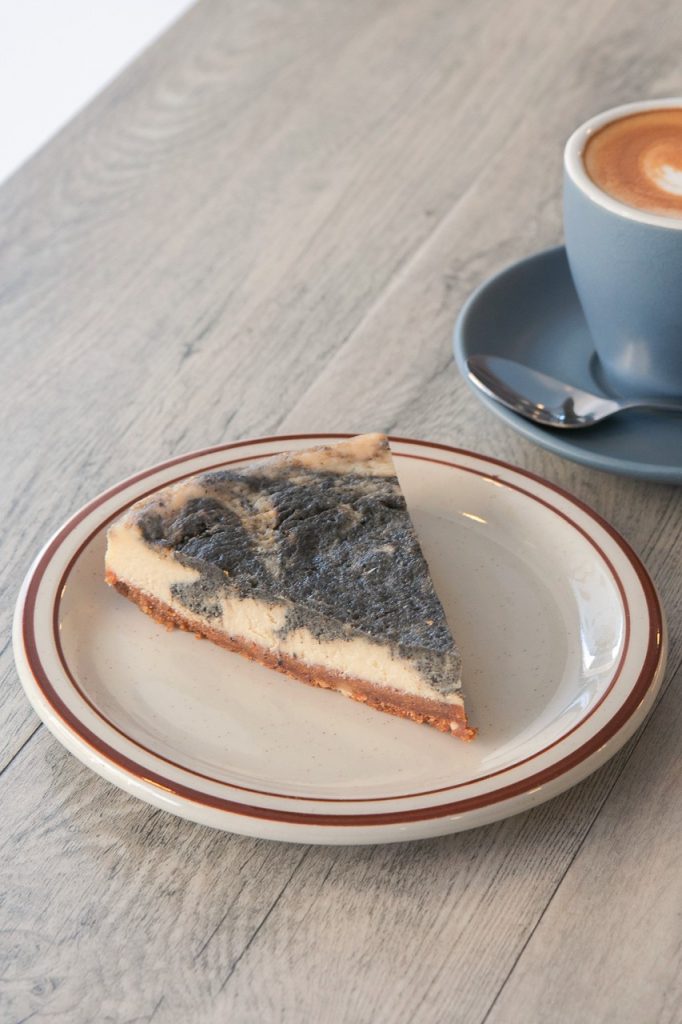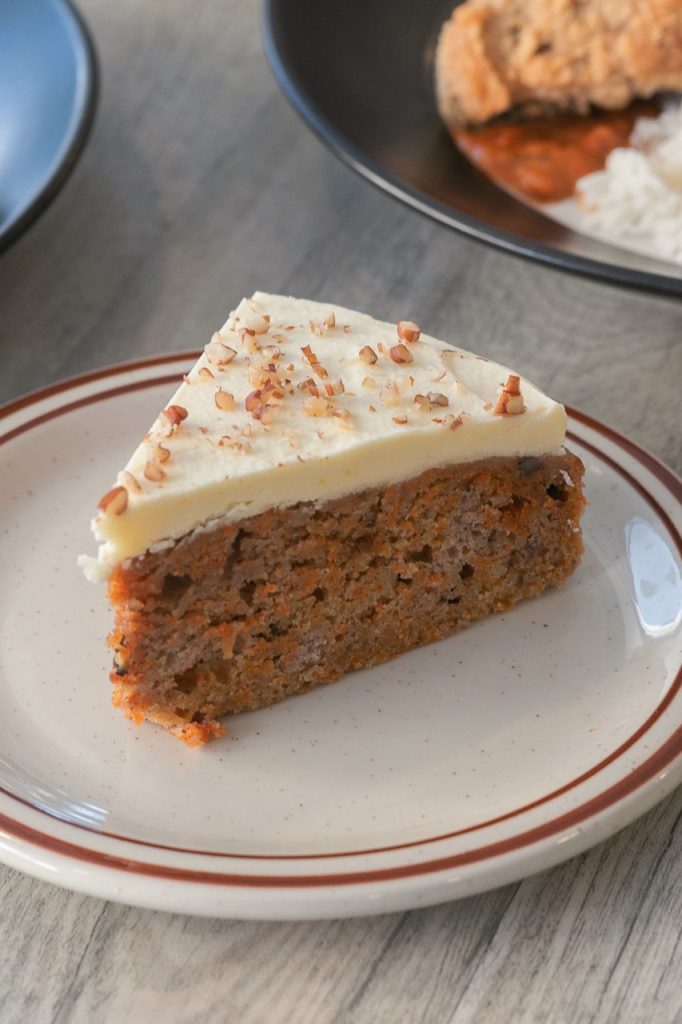 The cheesecake is only one of the pastries the new coffee shop offers. Their carrot cake topped with lemon buttercream instead of a regular cream cheese frosting is also a must-try with its zesty twist to the dulcet, soft cake. One of the owners John Monteclaro drew inspiration from a Neil Gaiman book (he forgot which book it was) for the recipe.
These baked desserts are best paired with Curious Table's specialty coffee. The owners of the restaurant (three out of four of which are chefs) are big coffee enthusiasts who hop from one specialty coffee shop to another and those who have refined their palate. "We really wanted to set up a coffee shop one day—even just a coffee cart in food bazaars would do," co-owner Nasia Cammayo says.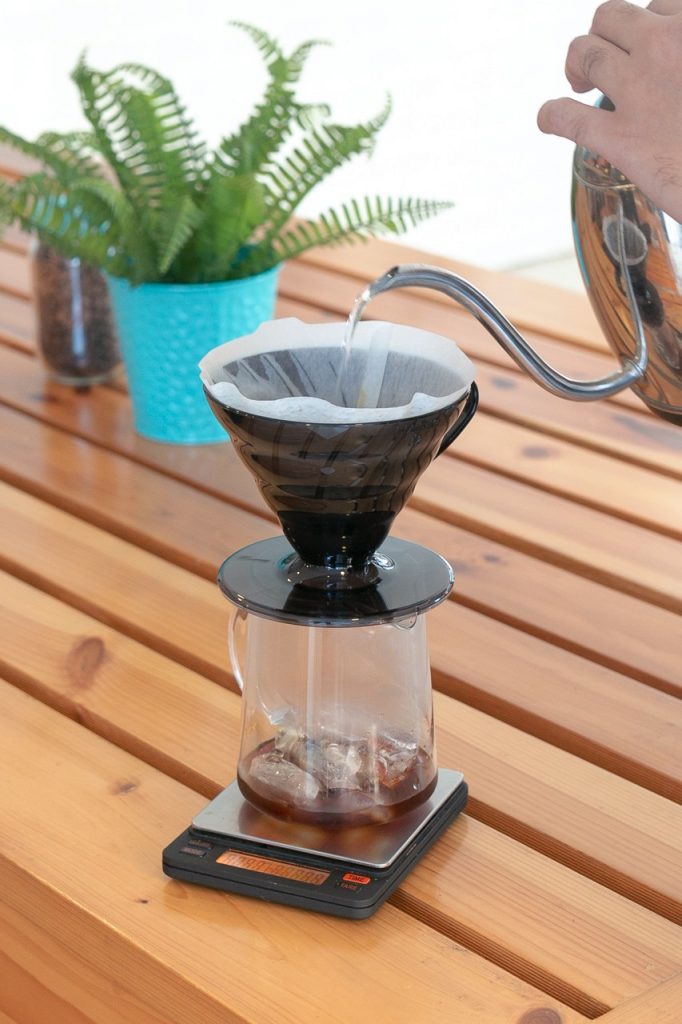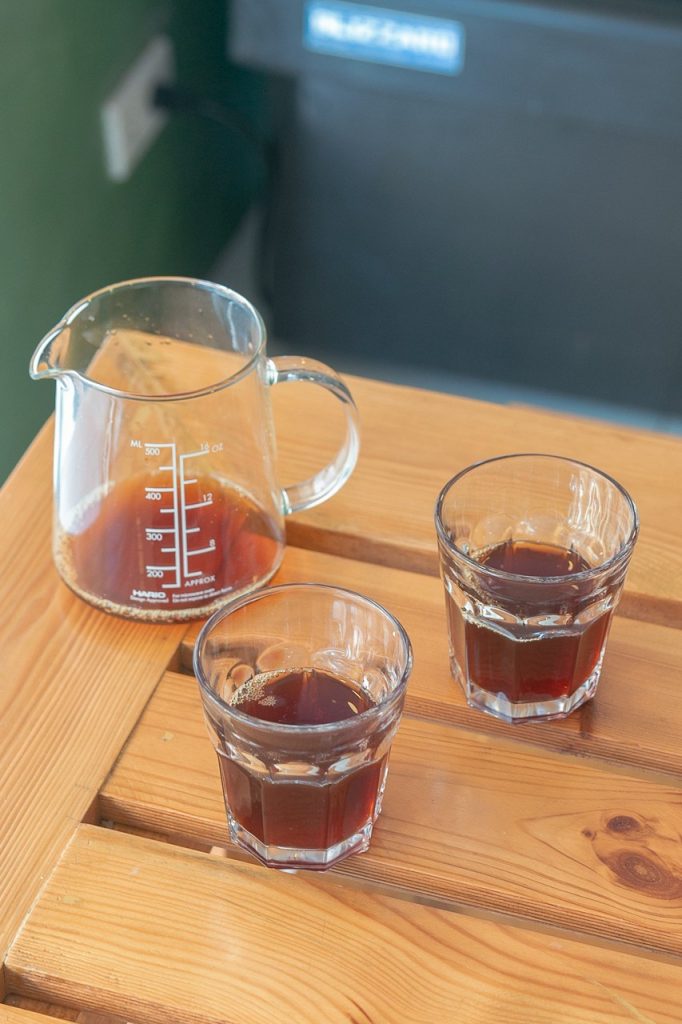 But an opportunity presented itself: Foose Dormitory, a co-dormitel for students in Vito Cruz was looking for a cafe to take over its space. "So our dream got bigger," Cammayo says. They then decided to serve Asian-inspired food. They sometimes deliver orders to Foose's residents. And they're not complaining.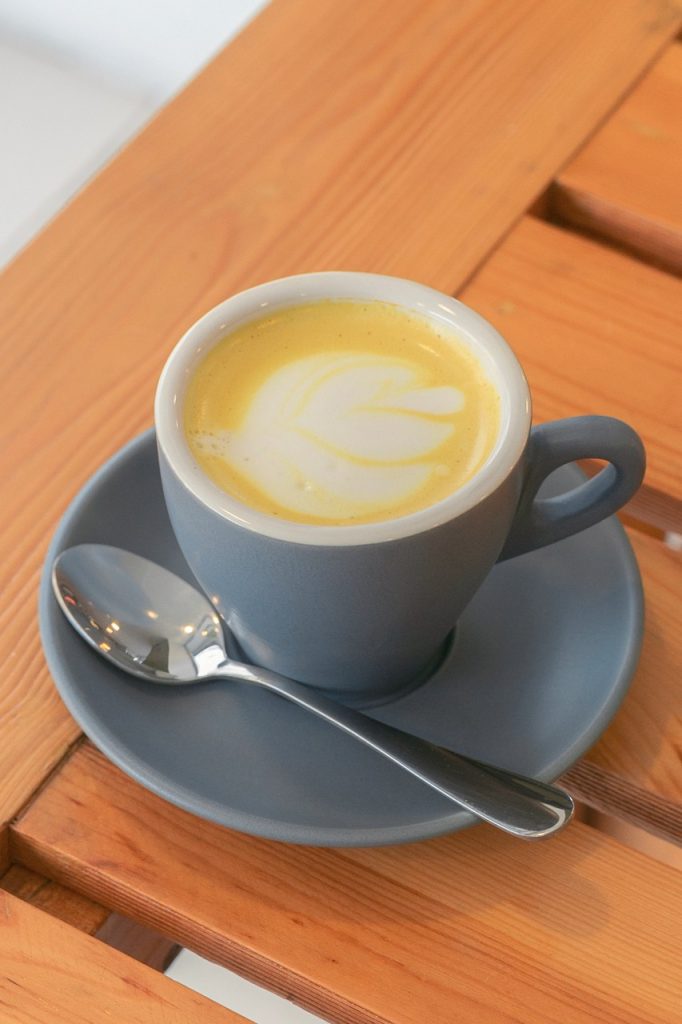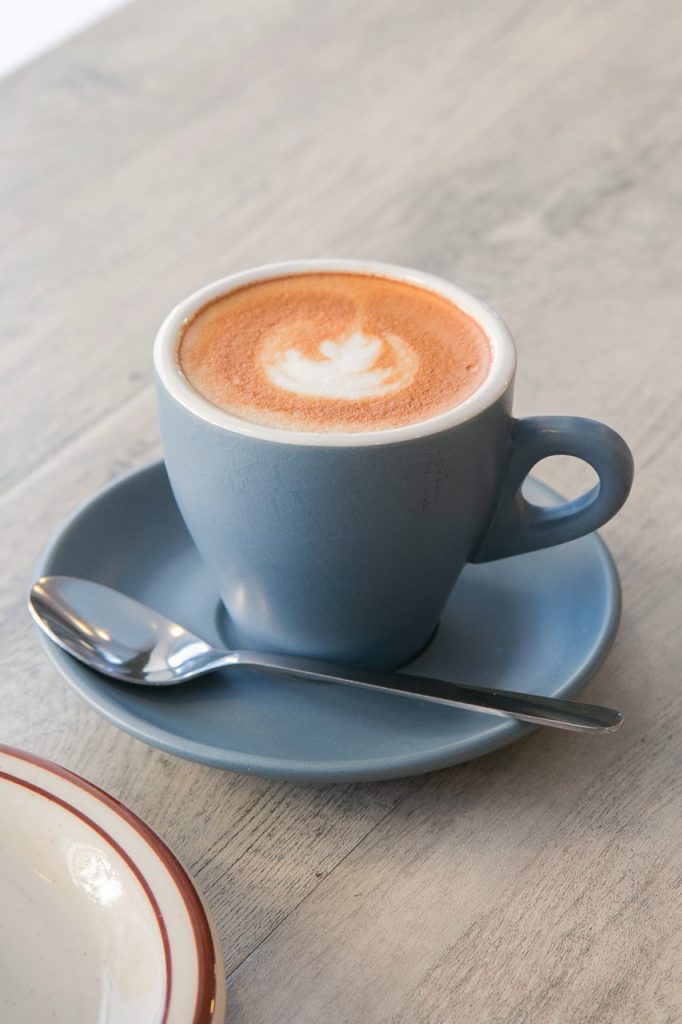 Curious Table's tapa banh mi is perfect for those who are looking for a semi-light fill. The sweet pork tapa inside the baguette is balanced by the pickled vegetables, elevating the usual breakfast meal. It's served with kamote chips, curry ketchup, and togarashi mayo.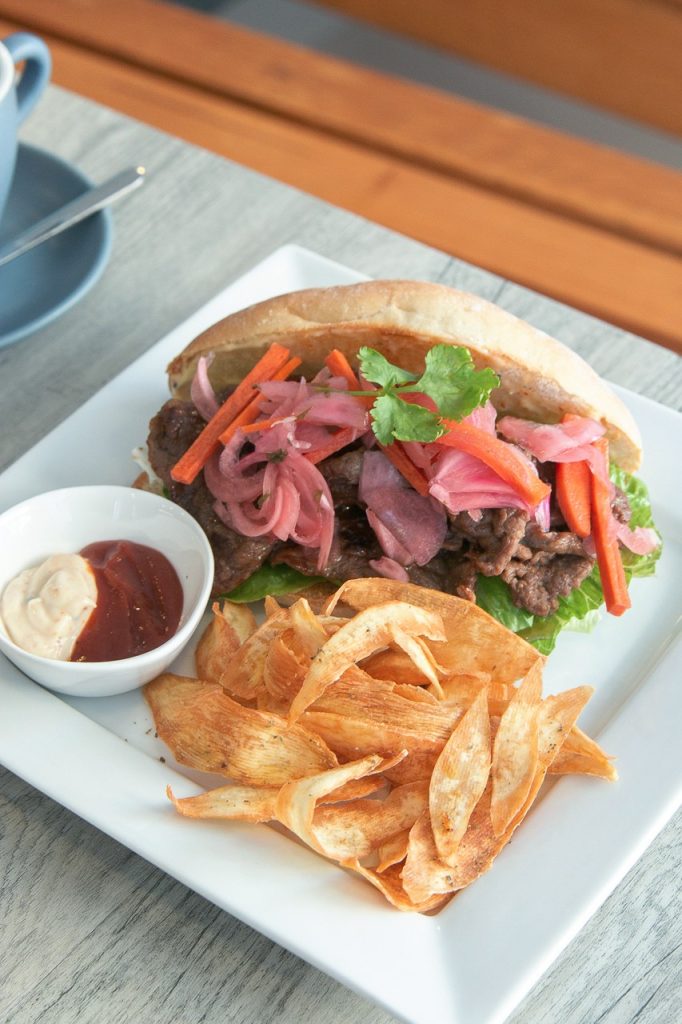 For more filling meals, try the cafe's Curious Fried Chicken. Instead of gravy, the fried chicken coated with herbs and spices is paired with Indian butter sauce. For your spicy food fix, try their beef rendang, beef cooked in coconut milk, spices, lemongrass, and ginger.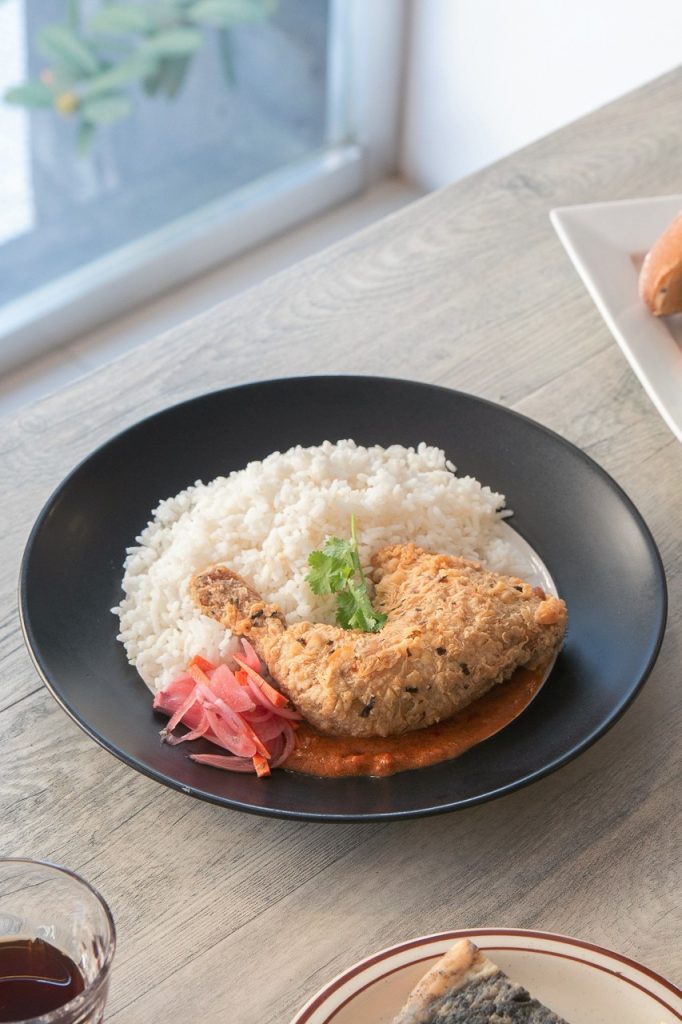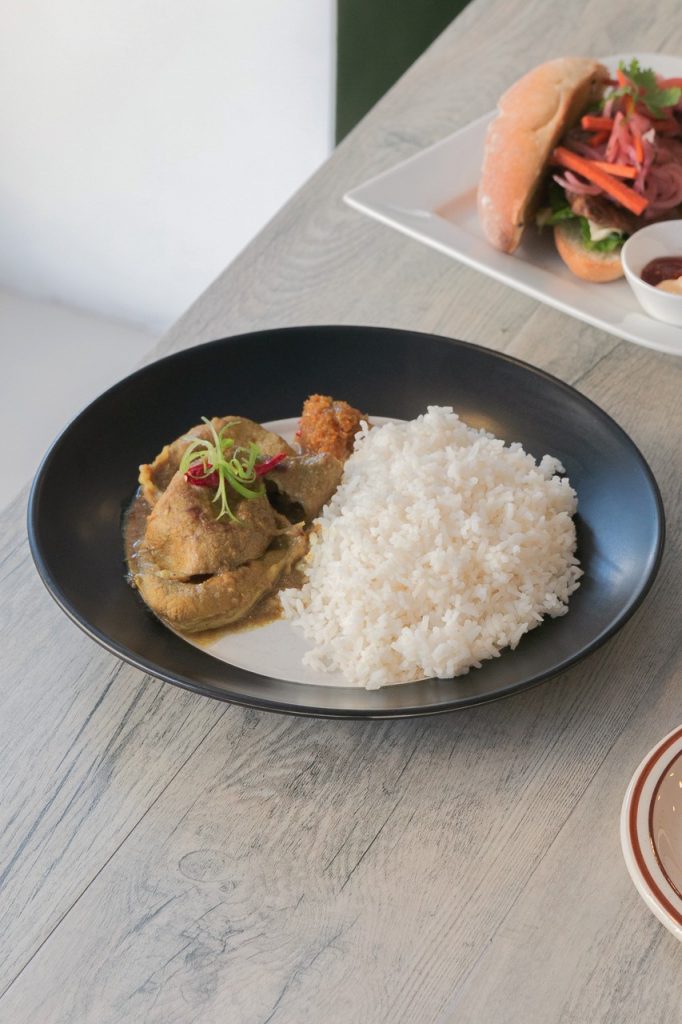 Pair their meals with authentic Thai iced tea, which they only offer until supplies last. They have two flavors as of now: Thai iced tea, the orange and sweeter one, and iced Thai green tea, which has a floral tang and a lovely bitter aftertaste.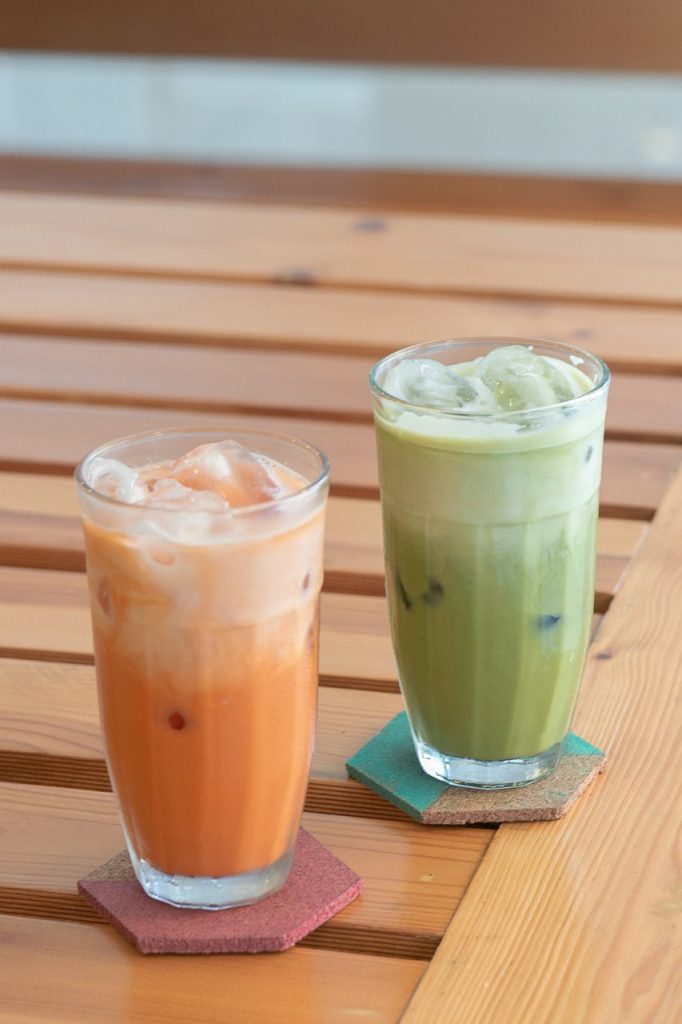 Curious Table is still on its soft opening so expect a few changes here and there. But if there's one thing we're certain about their menu, it's that their black sesame cheesecake has secured a permanent spot there.
Read more:
Coffee stall in DLSU finds permanent spot in Quezon City
10 hybrid cafés for those who want more out of their coffee break
5 coffee shops in La Union to visit on your next beach trip
TAGS: asian food city guide coffee shop in manila curious table nolisoliph north specialty coffee Taft
WHY GO?
Aside from the specialty coffee, also go for its authentic Thai iced tea that comes in two flavors—
MENU