One of the many things that have surely captured the hearts of Filipino netizens in the past is seeing our favorite fast food mascot doing very unmascot-like things such as: helping an old lady cross the street, manning traffic, and just recently, exploring an art gallery—following proper gallery etiquette, at that.
But a lot of netizens have recently taken offense at Jollibee's recent excursion. The timing of the gallery visit coincidentally happened at the same time as the ongoing protests on Jollibee Food Corp's non-compliance with the Department of Labor and Employment's order for them to regularize more than 6,000 of their employees.
Many believe that the gallery visit was a PR stunt. Here are a few comments we found online.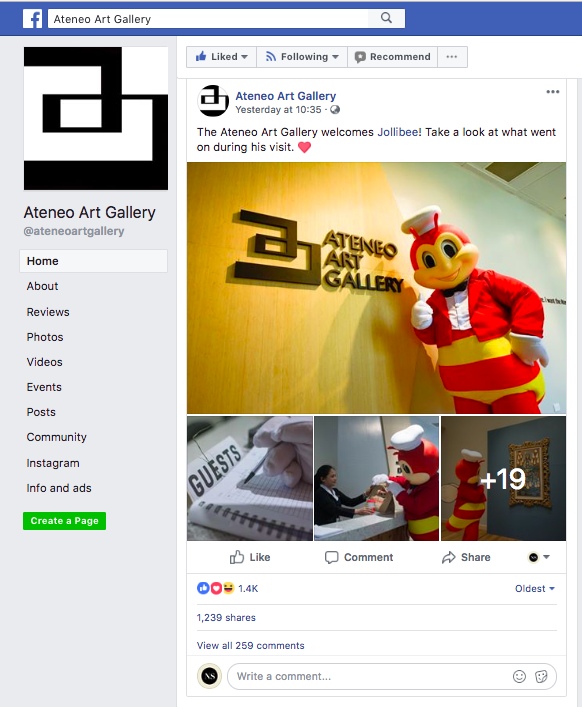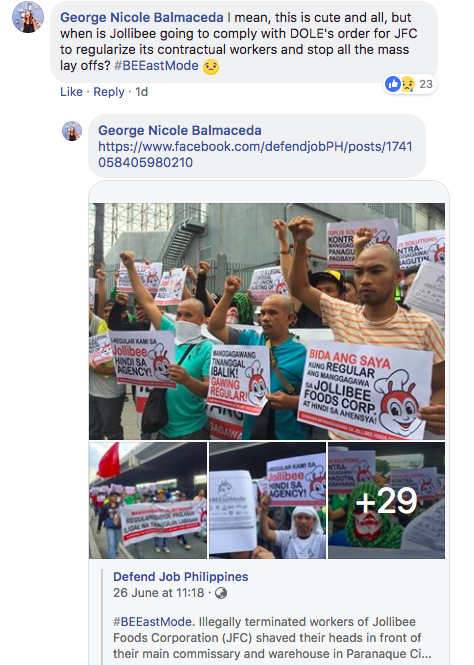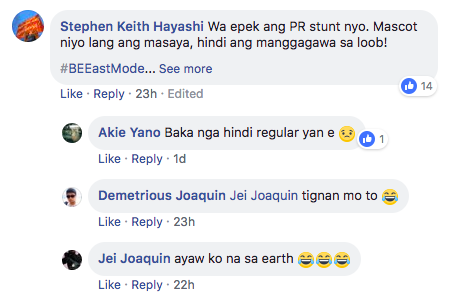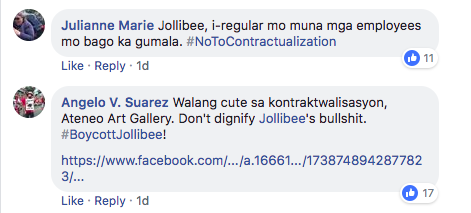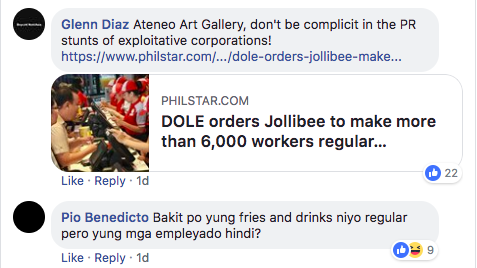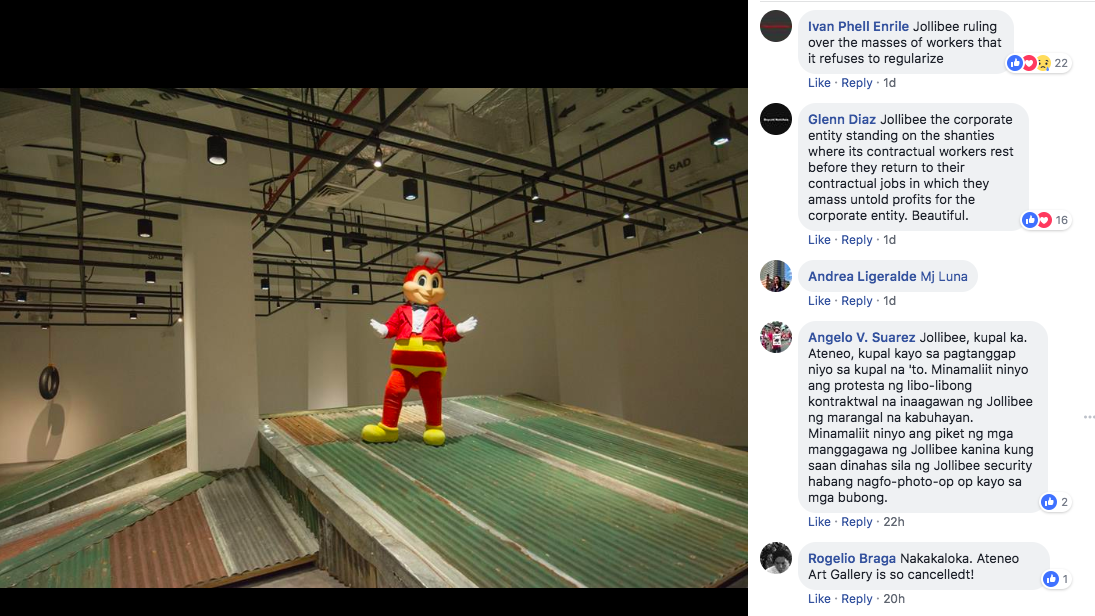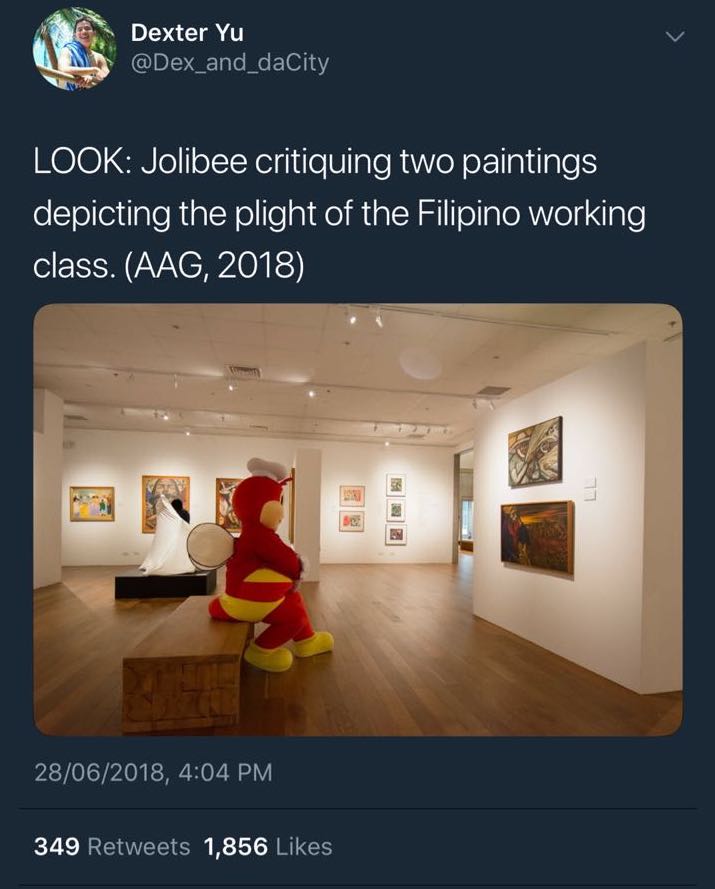 What are your thoughts on Jollibee's Ateneo Art Gallery visit, was it meant to detract attention from the ongoing contractualization issue or was it just a badly timed visit?
Header courtesy of Ateneo Art Gallery. Screenshots from Ateneo Art Gallery's post.
Read more:
LOOK: Jollibee schools museum-goers on proper etiquette
This natural products brand is saying no to "end of contract" policy