Highlights of this year's Pride Month
We should make every month Pride Month
Jul 3, 2018
Each year, Pride Month is celebrated in June to commemorate the 1969 Stonewall Riots, a pivotal and momentous event for the Gay Liberation Movement in the USA. This commemoration intends to empower the LGBTQIA+ community and create a safe space for its members.
Today, various pride events are held in June to recognize the impact LGBTQIA+ people have had in the world.
Now that Pride Month has come to a close for 2018, here are just some of the highlights of Pride Month in the Philippines:
Rally for Marriage Equality

Members and supporters of the LGBTQIA+ in the country gathered outside the Supreme Court to fight for marriage equality on June 19  as the oral arguments on same-sex marriage was ongoing.
Rainbow pedestrian lanes

Quezon City celebrated Pride Month through colorful pedestrian lanes in the commercial district of the Araneta Center in Cubao. They shared photos of the rainbow-colored pedestrian crosswalks to remind everybody that love knows no limits and to respect everyone's differences, as said on their Facebook post.
Marikina Sports Center rainbow lights
Last Saturday, the government of Marikina City invited Metro Manila Pride to join them as they turned the Marikina Sports Center into a rainbow! Ilang araw na lang, mga Mahal… excited na ba kayo? Damang-dama na ang lab lab as we #RiseUpTogether on June 30! pic.twitter.com/K4TUyloPrb

— 🌈Metro Manila Pride (@mmprideorg) June 25, 2018
This year's pride march host, Marikina City, lit up the Sports Center on the night of June 23 with rainbow-colored lights to show their support for the LGBTQIA+ community.
Palma Tayona's Reyna Elena, Libertad, and Other Stories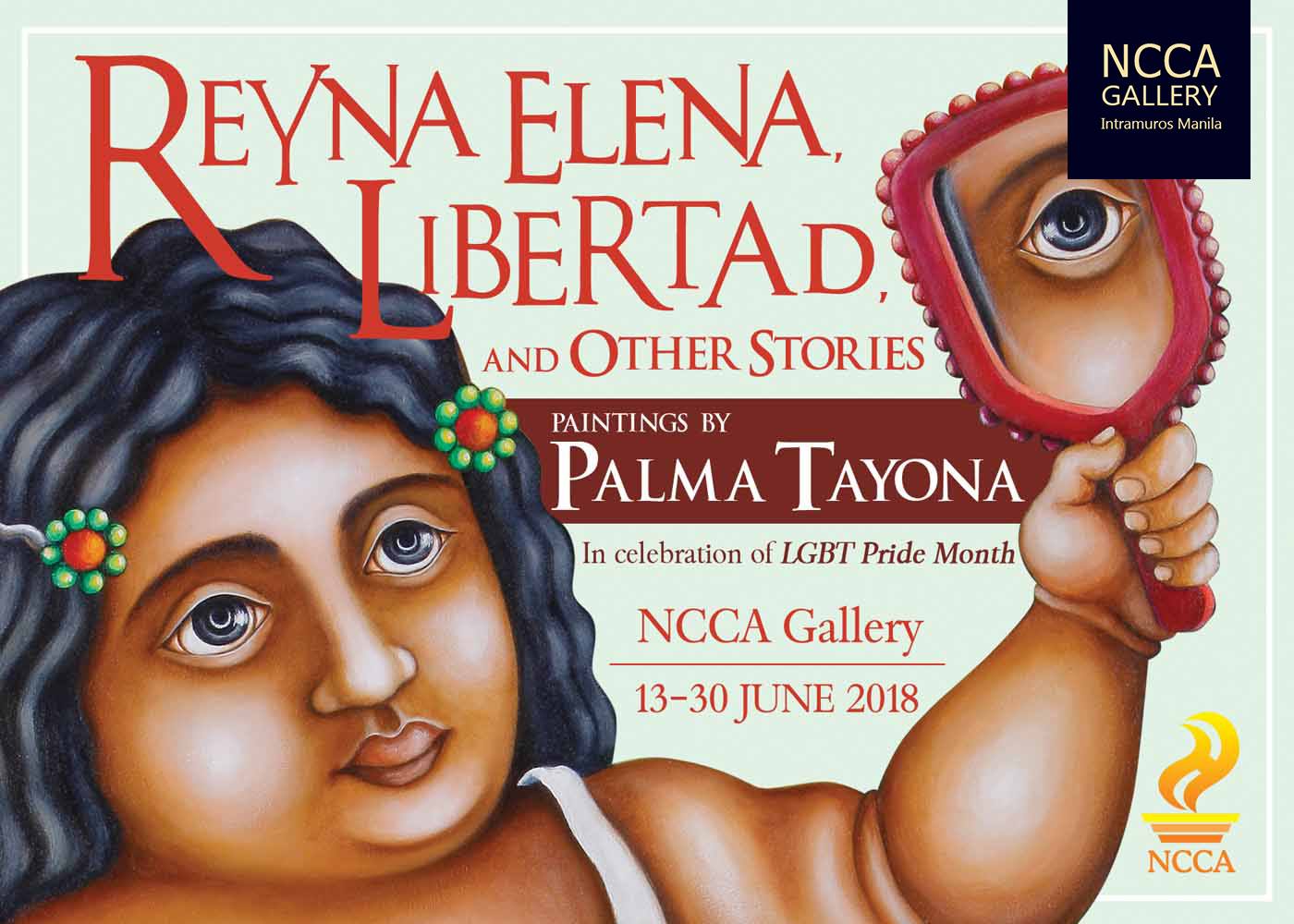 As a part of the LGBTQIA+ community himself, visual storyteller Palma Tayona celebrates Pride Month with an exhibit in the National Commission for Culture and the Arts (NCCA) Gallery. They display how a mainstream gay person lives his day to day life. It also imparts life lessons, travails, joys, and thoughts in the seam of issues such as social empowerment and HIV affecting the community.
Pride March 2018

Advocacy group Metro Manila Pride hosted the annual Pride March and Festival following the theme #RiseUpTogether in the the Marikina Sports Center last June 30, which culminated the month long celebration. An estimated 15,000 people joined the march this year, which was almost twice as much as last year's participants (totaled at around 7,700 people). This event is held to allow LGBTQIA+ members and supporters to lobby for gender equality. It also serves as a safe space to freely express themselves without judgment.
Header image courtesy of Unsplash
Read more:
For LGBTQ Filipinos, ManilaMed's new Gender Diversity Center is here to help
Tips for parents when their LGBTQ children come out
These 10 films will introduce you to queer cinema
TAGS: #riseuptogether LGBT LGBTQ LGBTQA+ pride pride march 2018 pride month rise up together