Burnham Park parking lot plans rejected by NCAA and NHCP
The historic urban park lives to fight another day
Jul 2, 2018
Burnham Park was designed by American architect and urban planner Daniel Hudson Burnham. It was made to provide the bustling city of Baguio a green park. The park is located at a prime site in the heart of the city, which was chosen by Burnham himself. According to the University of the Cordilleras, it serves an "important role as a carbon sink and as an aquifer."
For many years, it served its purpose until recently, both locals and tourists have somehow turned this once peaceful environment into a populous center of activity where you can enjoy boating, riding a bicycle, and skating, among other sports, as well as dine in eateries surrounding the vicinity.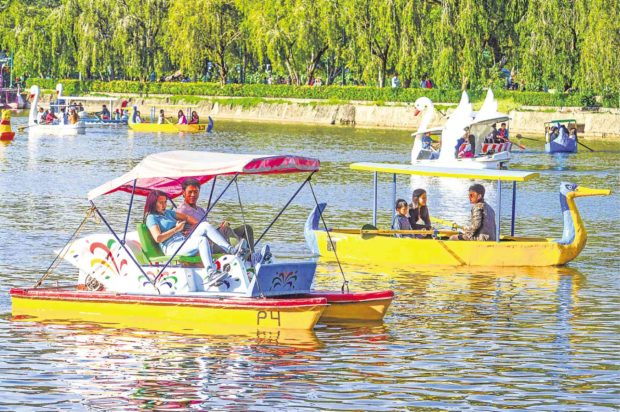 Now that it has become a must-see tourist attraction, the local government believes that the lack of parking spaces contributes to the heavy traffic along the streets of the city. As result of this, the city government proposed to construct a parking facility back in 2014, in the Melvin Jones Grandstand, which is the biggest open space in the park. The parking building plan was said to have the capacity to accommodate almost to 3,000 vehicles.
However, these plans have been put to a halt by the National Commission for Culture and the Arts (NCCA) and the National Historical Commission of the Philippines (NHCP). Rene Escalante, NHCP chairman, said that Burnham Park is a presumed important cultural property under the National Heritage Act of 2009 since it is at least 50 years old.
He believes that it should be preserved and protected as it "functions as breathing space and center of public congregation." Furthermore, Escalante emphasized the importance of the park as venues of international events such as the Baguio Carnival and the papal mass celebrated by John Paul II in 1981.
NCCA chairman, Virgilio Almario, wrote a letter to Rowena Boquiren, a retired University of the Philippines Baguio professor saying it had adopted the position of the NHCP whereas the NCCA has always advocated for the open-space policy. Instead, the commission recommends an indigenous peoples' center in Burnham's Ibaloi Park area in lieu of the parking buildings.
Get more stories like this by subscribing to our weekly newsletter here.
Photo courtesy of Inquirer.net
Read more:
Baguio will be plastic-free by May
These places show us why UNESCO declared Baguio a "creative city"
TAGS: Baguio Burnham Park NCAA NHCP Park