Cocina Peruvia challenges the Filipino palate with new flavors
It's a friendly challenge with their Adobo Peruvia or their paella-like Arroz con Mariscos
info
Cocina Peruvia

Peruvian

11 a.m. to 11 p.m.

955-9975

₱

P800 for two people
There is a fine line between Filipino diners that indulge in familiar tastes and those that risk new flavors. Both concepts attract the curious eater yet both also fall prey to the dangers of sticking to a specific menu. Cocina Peruvia is one of the local food industry players that are able to marry both, plating authentic Peruvian dishes with an influence of recognizable Filipino ingredients. Within its bright blue and orange walls, a feast of two worlds mix in a brave cuisine.
Head chef Him Uy de Baron playfully teases diners' tongues with Peruvian spices and peppers such as aji amarillo. He has also mastered an authentic Peruvian menu, creating appetizers of ceviches with a contrast of flavors; a bite of the Japanese-inspired Ceviche Nikkei has salmon and jack fish bathed in leche de tigre, coconut milk, and lemon. The Pollo Saltado is served to those who are looking to satisfy their craving for a true Peruvian chicken dish.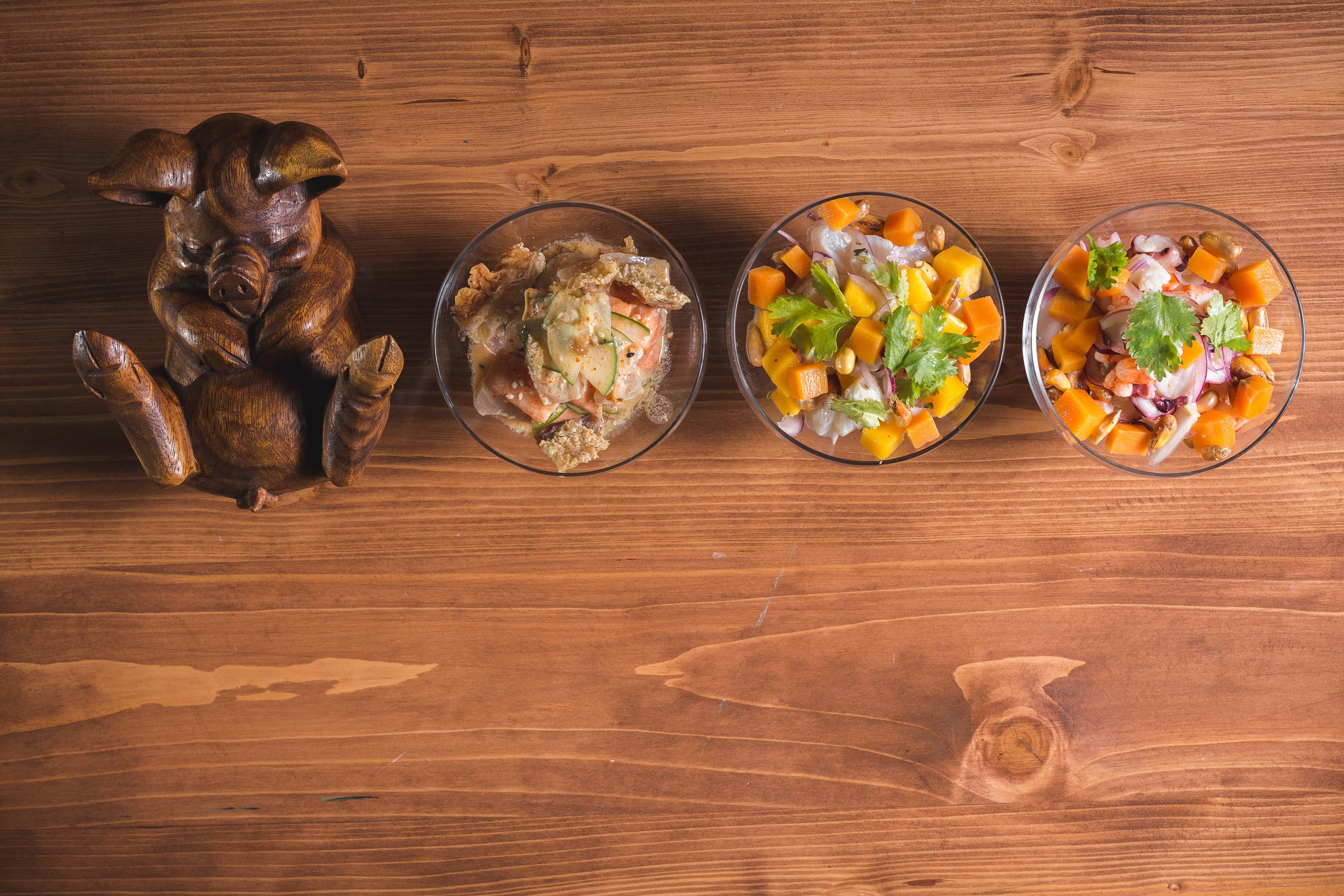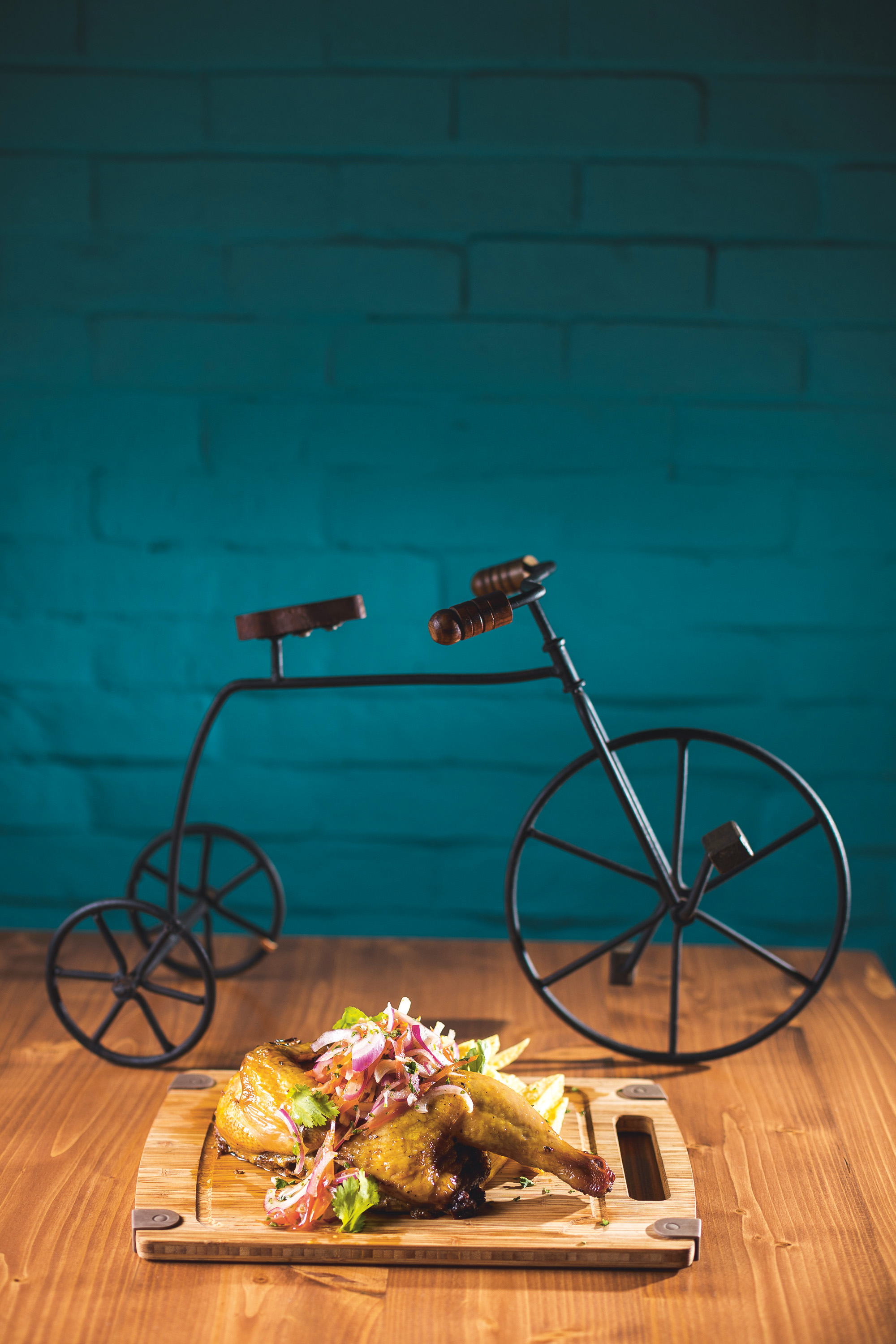 But despite living up to expectations, there is one lacking dish that owner Eric Teng himself prefers not to be included: the cuy. Even with the quest to preserve the authenticity of the Peruvian menu and dishes, Teng prefers to avoid offending those who have guinea pigs as pets. But the rest of the menu does not disappoint. For diners with adventurous appetites, Cocina Peruvia offers the Anticucho de Corazon de Vaca, which initially looks like simple barbecue before its texture and meaty taste reveal that it is actually cow heart. With no pungent, unwanted aftertaste, the platter is sure to be the highlight of the Peruvian experience.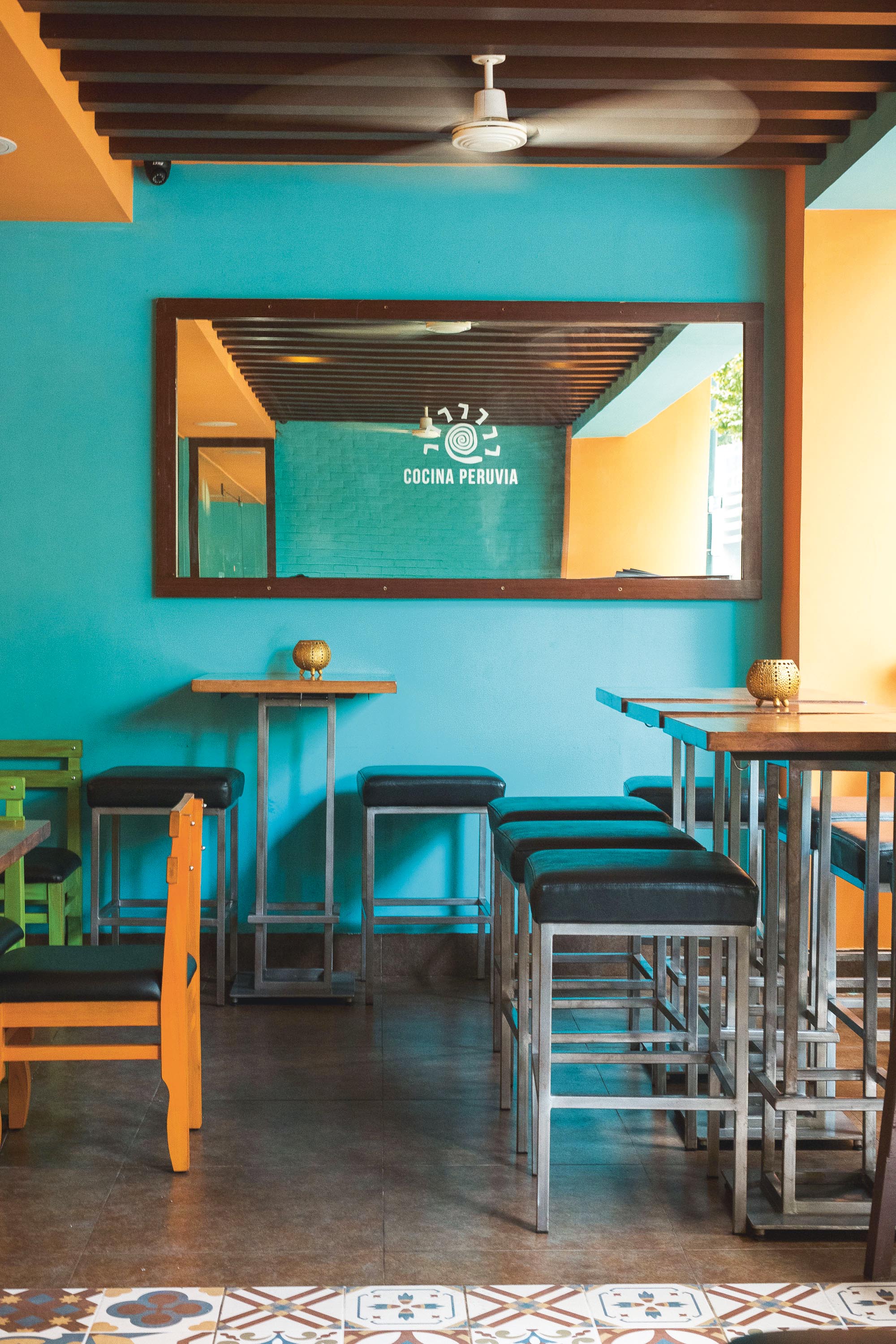 There is a place in the menu for hesitant eaters looking for the familiar: their Adobo Peruvia, with traditional pork belly and onions. Even with thinner slices compared to the traditional chunks of chicken or beef parts and presented in a different manner, the taste offers the same comfort. The Arroz con Mariscos, a Peruvian take on the classic paella, is a savory mixture of rice, shrimp, mussels, squid, and, for a kick of spice, aji amarillo. Cap it off on a sweet high note and indulge in the Galera de Chocolate. The chocolate's sweetness is not overpowering, presenting a creamy and tamed dessert perfect for any sweet tooth. The menu's got a whole list of choices that will astound you with how the most uncanny elements can create a new appreciation of taste with the lingering comfort of familiarity. Cocina Peruvia exists to introduce Peruvian dishes in the friendliest way possible.
This story was originally published in Southern Living, December 2015.
TAGS: bgc cocina peruvia nolisoliph peruvian cuisine taguig
WHY GO?
Their Pollo a la Parilla is more than just grilled chicken with the addition of corn, cilantro sauce, and Chimichurri. For a different take on a home-favorite, try the Adobo Peruvia.
MENU