This will give you a reason to take proper care of your books
It's every book lover's nightmare
Jul 4, 2018
There's nothing quite like the coarseness of paper between your fingertips as you turn a page, or the smell of a book—new or old. While many individuals are transitioning to digital publications for convenience and cost, book and print lovers cannot give up the tangibility of print; the feeling of ownership from a physical book is incomparable to an eBook on a Kindle or tablet—it's simply irreplaceable.
Books may be timeless, but they are not everlasting. Sitting quietly on a shelf or precariously stacked in the corner of the room for months (or even years), it can be easy to take our collection of books for granted; they are still, after all, made of biodegradable materials and are susceptible to damage.
One individual learned this the hard way.
Dorcas Kyla Aguayo, a busy med student, was mostly away from home during the month of May. Aguayo, however, did not realize that during this period, her bookshelf was already rotting and infested with termites. Eventually, the termites made their way to her collection of books. By the time she had noticed the problem, most of her books were already damaged and beyond saving.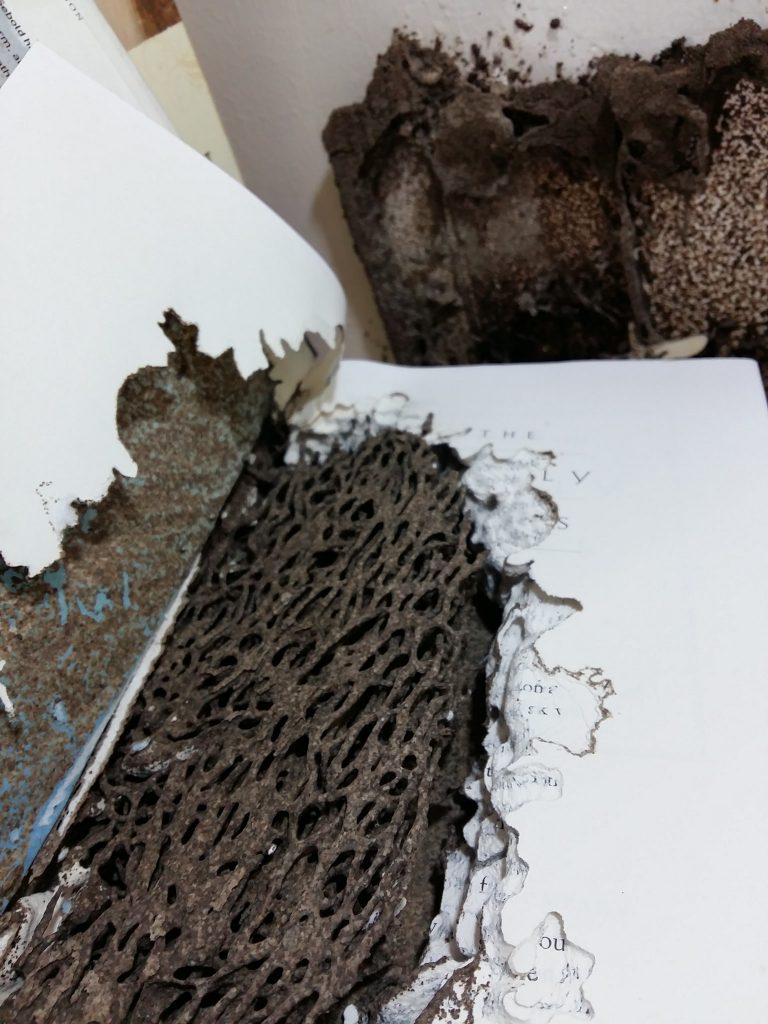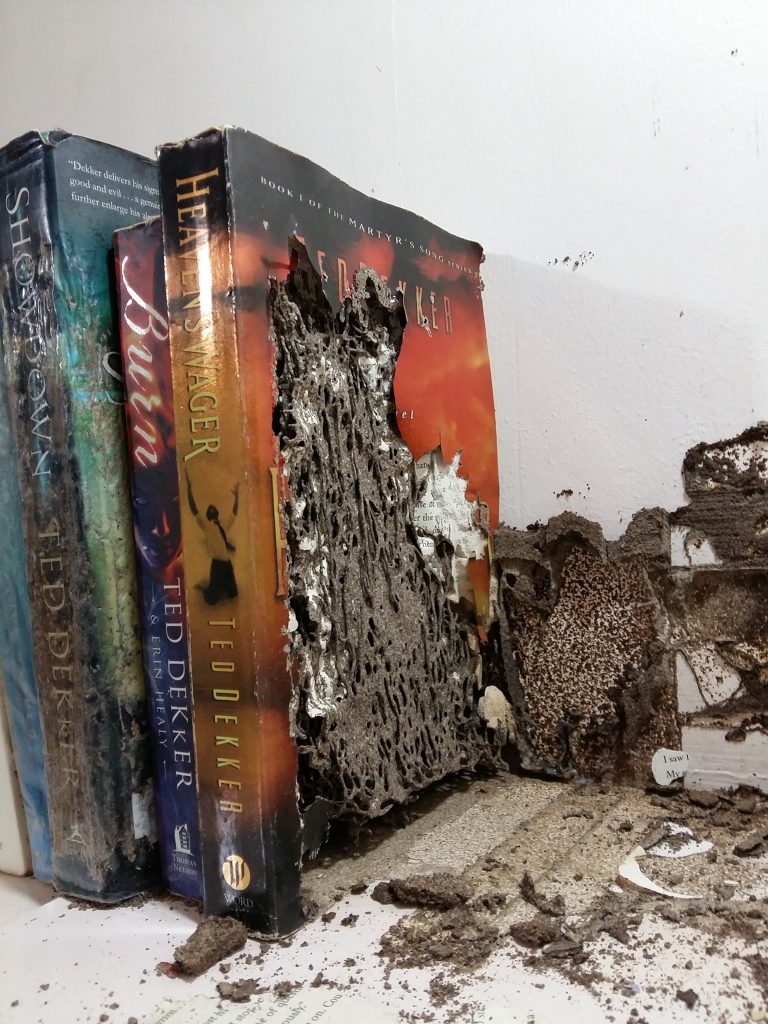 Aguayo describes it as "the worst, most heartbreaking thing that could ever happen to books." Around 70-80 of her books were affected by the termites.
Book lovers undoubtedly like to keep a collection of their favorite reads. At times, these books may end up more as ornaments that decorate our space, but regardless of how long it's been since a book was last opened—or whether it was even read at all—having it there provides a sense of fulfilment. Let this serve as a lesson to us all: proper care and storage are essential for preventing books from getting damaged from the elements or through time.
Aside from making sure that your bookshelf isn't rotting or infested with termites, here are three tips for properly storing and caring for your books.
1. Make sure your hands are clean.
Before grabbing your book, make sure your hands are free of dirt and oil; this will prevent stains and the paper from absorbing any substances that can damage it over time.
2. Keep your books away from direct sunlight.
While sunlight is a good way to keep your books from getting mouldy, UV rays can cause the book covers and jackets to fade. Keep your books in the shade or alternatively, put UV-resistant covers on them.
3. Store your books in a cool, dry place.
This might be harder for us who live in the Philippines, but avoid storing books in humid places like the bathroom, garden areas, or mouldy bookshelves—moisture will encourage the growth of mould. Avoid placing them in hot places too, as heat can cause the paper to deteriorate faster.
Images from Dorcas Kyla Aguayo on Facebook.
Read more:
The 5 stages of cleaning your desk
Use the 20/10 Method the next time you clean your house
Trick yourself into reading books again
Read more by Jessica Alberto:
Can you guess how much coffee baristas drink in a day?
What happens when you don't eat enough protein?
The Indonesian museum that's ripping off famous art installations
TAGS: book care books damaged books nolisoli nolisoli.ph proper book storage termites