Filipino cuisine course debuts at Le Cordon Bleu in Paris
Adobo, kinilaw, and turon were served to the guests by Chef Myrna Segismundo
Jul 9, 2018
In June, France's prestigious culinary institution Le Cordon Bleu finally confirmed that it is opening a culinary school in Manila in partnership with the Ateneo de Manila University (ADMU) in September.
None other than Charles Cointreau, son of Le Cordon Bleu International president André Cointreau, broke the news, which was five years in the making, after having signed on an agreement with ADMU in 2013.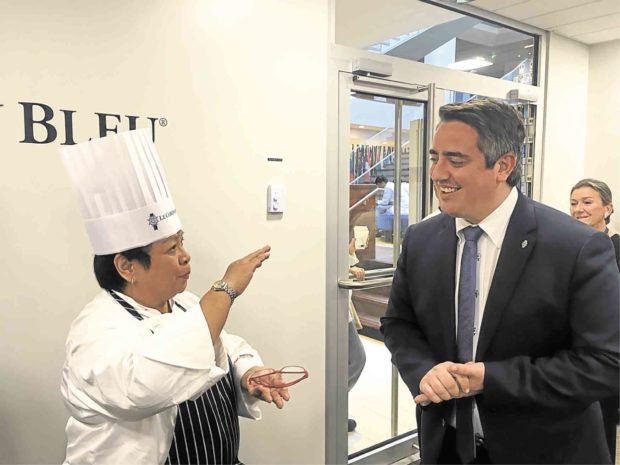 Now, another milestone is being set as renowned chef Myrna Segismundo, together with her team, brings Filipino cuisine for the first time to the Le Cordon Bleu in Paris as part of their "Lasap Filipino" culinary tour which has previously been hosted in London.
Members of the media, students, the school's executive chef Éric Briffard, Charles Cointreau, and the Philippine Ambassador to France Maria Theresa P. Lazaro, among others, were treated to a three-course meal which included some Filipino favorites like pork-chicken adobo, kinilaw, and turon.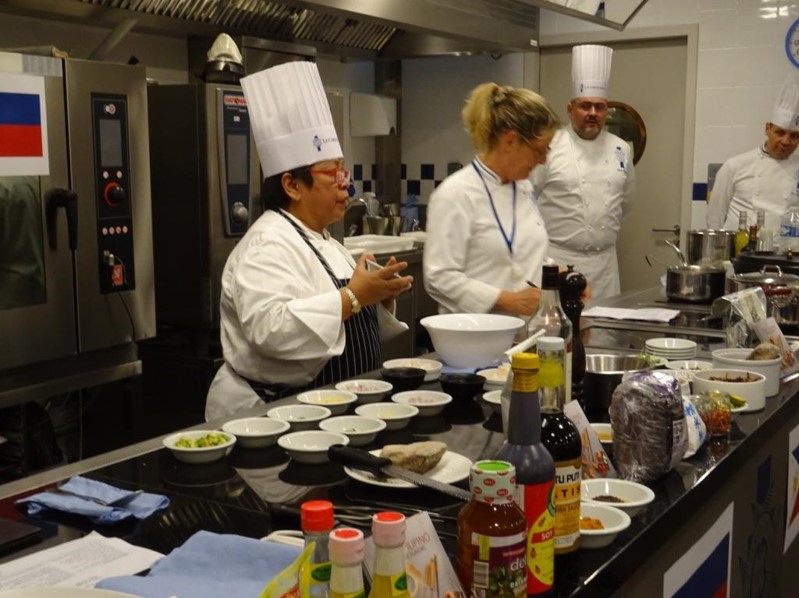 Segismundo, who was also invited by Charles on the advisory board of the Ateneo-Le Cordon Bleu Institute, led the cooking demonstration and gave a small lecture on the significance of vinegar in Philippine cooking. She said that it is only in Filipino cuisine that vinegar is prominently used, as evidenced by its utility in the dishes that were prepared like adobo and kinilaw.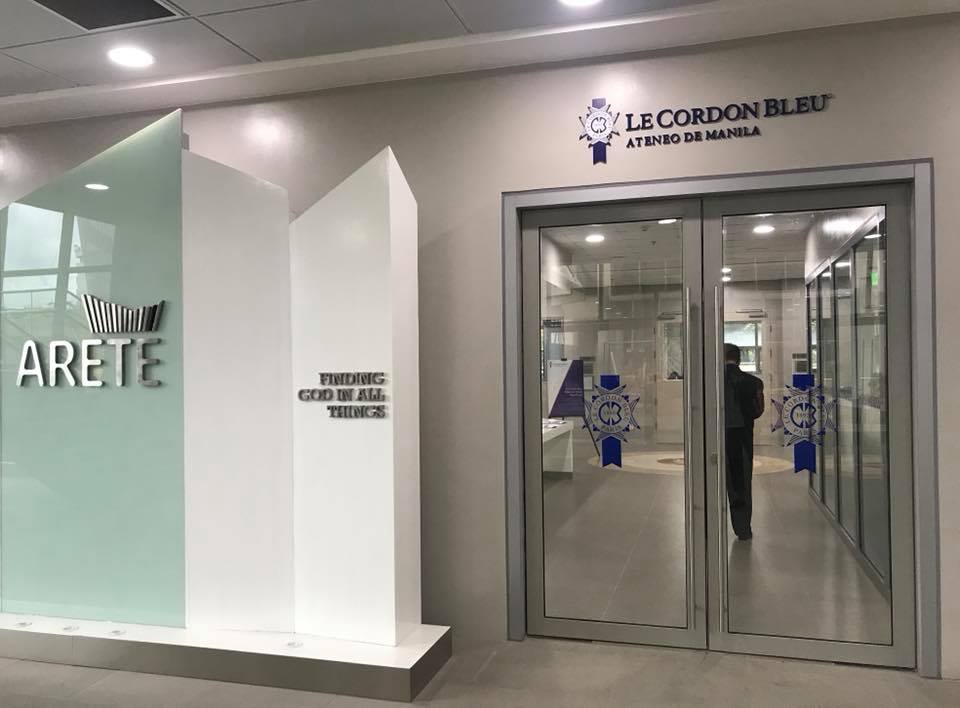 Le Cordon Bleu in ADMU previously hosted an open house prior to its opening in September to preview its facilities housed at the new Arete building.
Get more stories like this by subscribing to our weekly newsletter here.
Header photo courtesy of the Department of Foreign Affairs
Read more:
Ateneo's creative hub takes art school to new heights
In case you didn't know, white adobo was the original, pre-hispanic adobo
The past, present, and future of the Filipino kitchen is female
TAGS: adobo Ateneo de Manila University Chef Myrna Segismundo kinilaw Le Cordon Bleu Paris philippine cuisine turon