This new activewear line blends fashion and function
With Andi Activewear, ​you don't need to sweat the small stuff that comes with pursuing total wellness
Jul 10, 2018
Prior to her pregnancy, Andi Activewear founder and owner Misha Bernardino, was always passionate about maintaining a healthy and active lifestyle. However, the healthy mom admits to using her pregnancy as an excuse to eat whatever she wanted, whenever she wanted. Consequentially, she gained 85 pounds.
As she was becoming more and more active after her pregnancy, she realized that she was also running out of clothes. Bernardino says with no exaggeration, "I practically lived in my activewear." In addition to that, she couldn't find anything that suited her needs and taste. It crossed her mind that there could be many other women like her, people who don't have the time to change from one outfit to the other, and wanted to live comfortably and happily.
Thus, Andi Activewear was born, named after her son Andy. "Being a mother is amazing, and I knew since the beginning that Andy was always going to be my priority—but I realized that putting him first didn't necessarily mean I had to neglect myself," Bernardino says.
She approached two long time friends, Monina Mitra and Kamille Tapia to help her with operations and marketing. "​I was so proud of her (Misha) for being such an amazing mom at such a young age—she didn't let her pregnancy get in the way of what she wanted but instead she used it as a driving force to do even better and strive for bigger things for herself," Mitra says.
Andi Activewear currently has for collections: Fit, Force, Flex and Flow​. Each collection each serves a different purpose and are made for different types of people and lifestyles.
Fit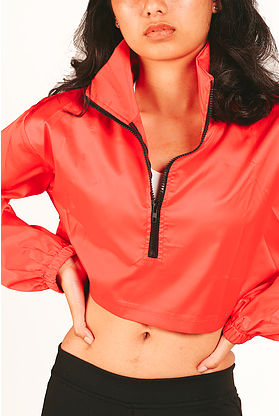 Fit is the athleisure collection which features jackets that can be layered on top of your clothes, post-workout.
Force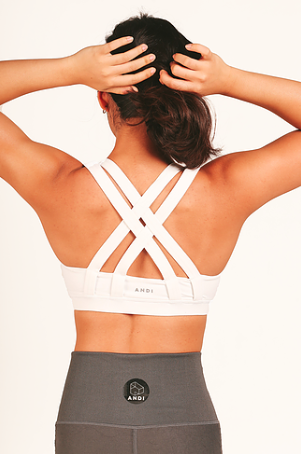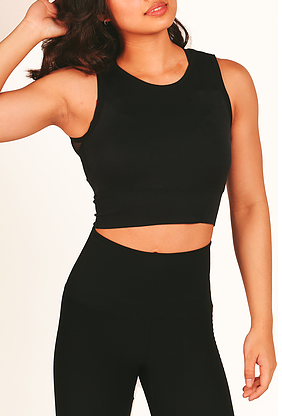 The Force collection uses seamless knit fabric that provides that locked-in sensation and extra compression for complete support, which is a must for high intensity workouts that require high performance.
Flex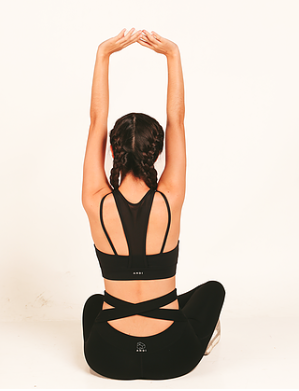 Flex is a collection for flaunting, as the fabric sculpts and enhances curves, while allowing full mobility and elevated comfort feel. Products from this collection can be used from low to high impact workouts and it doesn't compromise comfort and mobility.
Flow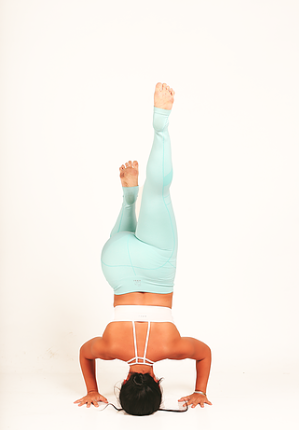 The Flow collection is for low to medium impact workouts and makes use of plush, high stretch performance fabric, that acts like a second skin. This collection is perfect for those who do yoga or low-impact workouts as it provides breathability and movement.
Most people say that it's difficult to work with friends for the reason being that people tend to be more lax, but Bernardino, Mitra, and Tapia say that they had a blast creating Andi Activewear. In fact, they said that having been friends with each other since grade school, it didn't feel like work at all. Mitra says, "the real upside in all of this is how we know each other's personalities and qualities. We're able to balance each other and anticipate and react to each other's next move. That's why whenever certain problems came up, as expected in every business, we knew who to go to to handle the situation."
In the end, Andi Activewear hopes to be a middleman that makes the transition to a healthier life easier and more fashionable for women. The owners also emphasize the importance of avoiding the trap of being actively fit only when it's being documented or posted online.
Header image courtesy of Andi Activewear
Get more stories like this by subscribing to our weekly newsletter here.
Read more:
5 local activewear brands to shop right now
Sustainability is a long-term affair for these athleisure brands
How to deal with post-workout soreness (a.k.a. DOMS)
I worked out for the first time in years
TAGS: active lifestyle activewear andi activewear athleisure athletics fashion Gym gymwear nolisoli sports what to wear to the gym