A recent Pulse Asia survey shows people who do not welcome President Duterte's desired shift to a federal system of government have increased in number.
Maybe because amending the 1987 Constitution to achieve this could also be used to lay the groundwork for an extension of his six-year term, even authoritarian rule.
Just this week, Mr. Duterte said he intends to step down before his term ends in 2022. He pointed to the "transition leader" mandated under the newly-drafted federal constitution who can take over once the new charter is ratified.
Palace spokesperson Harry Roque immediately seconded this, saying the President is "old" and "very tired." Mr. Duterte's plan "would enable a younger leader to take over," Roque said.
Even members of the 22-man Consultative Committee (ConCom) that drafted the federal charter appeared taken aback by their statements.
It did not help that Speaker Pantaleon Alvarez, Jr. immediately hinted that the 2019 midterm poll might not push through should Congress become too busy scrutinizing the draft charter.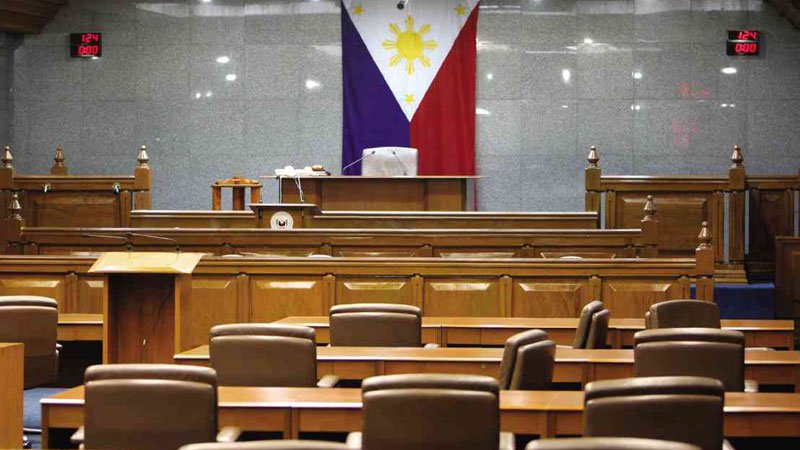 Benefits of federalism
To be clear, there is nothing wrong per se with a federal system of government.
Countries like the United States, Canada, Germany, Russia, Malaysia, and Brazil have federal systems.
Local proponents like former Senate President Aquilino Pimentel note that a shift to federalism would liberate the Manila-centric national government by fanning out functions like financial administration, tourism, land use, the justice system, and revenue sourcing to local federal states.
Supporters also said dividing the Philippines into 18 federal states would mean each jurisdiction would have more control over budgetary resources and could tailor-fit allocations to specific local needs.
At present, the Bureau of Internal Revenue (BIR) collects all forms of taxes—like income and real estate—and submits 60 percent to the Manila-based national government while distributing the rest to local government units through Internal Revenue Allotments (IRA).
President Duterte scoffed at this arrangement, noting that Davao City actually receives a smaller IRA than it remits to the BIR.
Pimentel said under federal rule, Manila's share would be reduced and around 70 percent of the annual budget would go to the component states.
Changes within branches
The draft federal charter gives the President and Vice President, elected as a team, four-year terms and allows them to run for two consecutive terms.
The draft also gives Congress—still consisting of the Senate and the House of Representatives—federal legislative powers.
Each of the 18 federated regions will have at least two senators, with each region having the same number of senators.
The House meanwhile, will have a maximum of 400 members. Sixty percent will be elected by the federal states while 40 percent will be chosen via proportional representation.
The draft strips the Senate of its power to impeach high-ranking officials.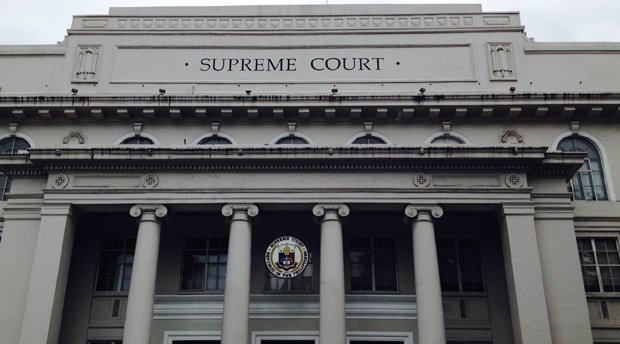 Instead, the function is given to a constitutional court consisting of nine judges to be appointed by the President, the Supreme Court, and Congress.
The current Supreme Court meanwhile, will be broken down into four tribunals including a Federal Constitutional Court, Federal Supreme Court, Federal Administrative Court, and Federal Electoral Court.
For the people or for the few?
While Pimentel and other proponents say the shift to federalism would finally address neglected sectors of society especially in Mindanao, others nervously point to certain provisions of the draft charter that seem to pave the way for authoritarian rule.
Article 22, also known as "Transitory Provisions," names Mr. Duterte as chair of the Federal Transition Commission (FTC) with 10 other members composed of his appointees. It has a shelf life that runs until June 30, 2022, when the President's current term expires.
The FTC is allowed to "exercise all powers necessary and proper to ensure a smooth, speedy and successful" shift to the federal system.
Law professor and former solicitor general Florin Hilbay described this provision as "most problematic" given the seemingly unlimited scope of Mr. Duterte's powers as head of the FTC.
Section 2(B) of the article says the FTC "shall promulgate the necessary rules, regulations, orders, decrees, proclamations, and other issuances, do all acts to implement the same and resolve all issues and disputes that may arise therefrom."
Meanwhile, Section 8 says all incumbent officials "shall continue to hold their office and exercise their respective powers and duties under such terms and condition as may be provided in the transition plan."
Inquirer columnist and economist Winne Monsod already noted that similar provisions eventually allowed President Ferdinand Marcos to shift from a democracy to a dictatorship.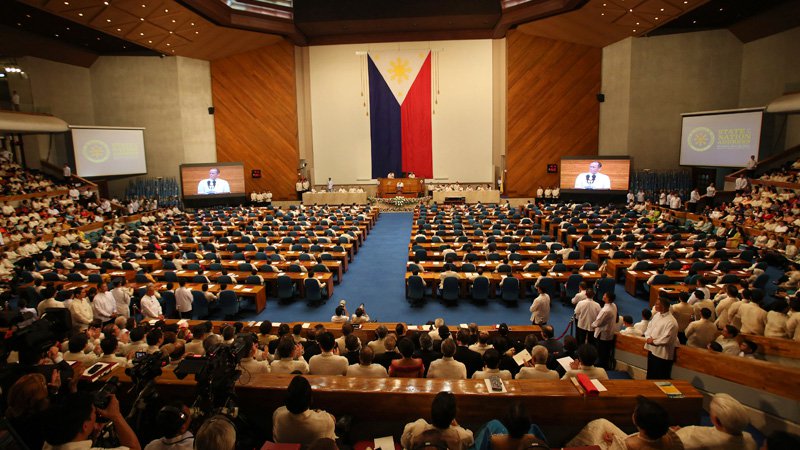 "There is a term for it: constitutional authoritarianism. This is what Mr. Duterte must have had in mind when he talked of a revolutionary government," Monsod warned in her column July 7.
Former Supreme Court chief justice Reynato Puno, head of the ConCom, indicated his discomfort at the President's new instructions calling for a transitional leader and barring himself from seeking a new term.
"Declaring that he is not allowed to run in 2022 is easy. But there are complications," he warned.
A possible overlapping of powers is an obvious consequence, Puno said. "That could be difficult. What's (the) division of powers (between the President and the transition leader)?" he asked in a televised interview.
The Ecumenical Bishops' Forum has also chimed in.
Bishop Deogracias Yñiguez, Jr. talked of a "monstrous threat to democracy and human rights" should the President "forcefully ram (the federal charter) into the Filipino people's throats."
Yñiquez also urged Malacañang to "stop misleading the people."
The bishop couldn't have said it better. Was Mr. Duterte's latest instruction to the ConCom meant to distract from fears of authoritarian rule as critics pointed out?
At this point, the President can only blame himself if many consider him as the strongest argument against a constitutional shift. There is no guarantee that a new and better leader would emerge from this exercise, coming as it is from someone who doesn't keep his word.
Remember the promise to Catholic leaders that he would shut his mouth only to resume his tirade against God the next day?
Or telling audiences in nearly all forums he attends that he wants to resign, only to turn around and declare he would not because the low-profile Vice President Leni Robredo is "incompetent?"
There are numerous other flip-flopping statements. Note, however, that his criticism of Robredo came a day after saying he will step down in favor of a transition leader.
"There is a term for it: constitutional authoritarianism. This is what Mr. Duterte must have had in mind when he talked of a revolutionary government," Monsod warned in her column July 7.
Speaker Alvarez's pronouncement that it might be "practical" to postpone the midterm elections next year only aggravates our fears.
Alvarez said congressional scrutiny of the proposed federal system could only take place if legislators are not busy campaigning for the 2019 elections.
Senate President Tito Sotto initially disagreed with Alvarez's position but later relented, saying a portion of the constitutional provision setting the date of national elections can be invoked to postpone the 2019 midterm elections. Congress only needs to pass a law saying so, he explained.
Now imagine a senator or a congressman seeking re-election, who has only several months left to raise millions for next year's midterms, suddenly faced with the possibility of a term extension?
Besides, is federalism really the panacea to the country's ills? Would federalism solve graft and corruption or the continued encroachment of China on our national territory? Address the problem of political dynasties?
Or would it only perpetuate advantages available to a few and continue to worsen life for most Filipinos?
Photos courtesy of Inquirer
Get more stories like this by subscribing to our weekly newsletter here.
Read more:
Protect minors on the streets by arresting them?