No trip outside is complete without wielding our umbrellas, our trusty shields against the downpours, especially in the past few days when there seemed to be no shortage of rain—two tropical storms have devastated the country leaving some areas under the state of calamity.
A wet umbrella, however, becomes a liability once we go inside our homes, offices, and most especially public establishments like malls and supermarket.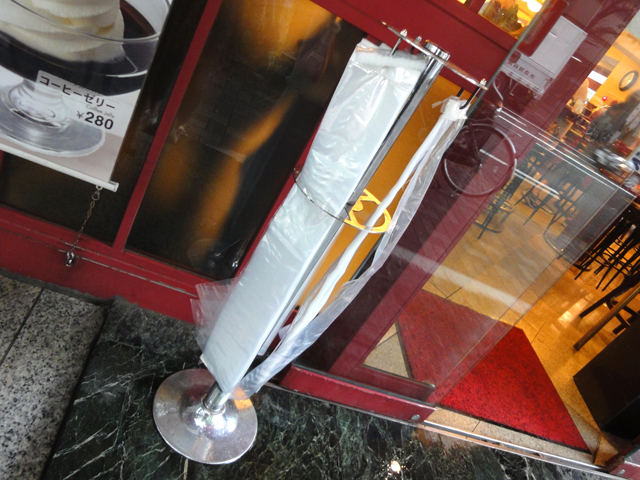 To remedy this, some malls and supermarkets provide these plastic cases where visitors can store their umbrella while inside the institutions' premises. Some even have automated machines where you just feed your umbrella and it comes out sealed in a plastic wrap. These ease them of the trouble of wet floors which can inadvertently result in some accidents.
While the mall administrations have good intentions, I couldn't help but notice that once the people go out of the mall, they just throw these plastic cases anywhere. And we all know where that goes once left unattended and disposed of improperly: the drainage systems, rivers, lakes, seas. I could go on. But we all know that and yet, here we are.
"Wala tayong magagawa"
This is not a new problem, at least not for other countries who've begun using this system years ago. In Hong Kong, an estimated 14 million one-off umbrella plastic bags have been used from June to September last year. These were distributed by more than 90% of commercial and government establishments there.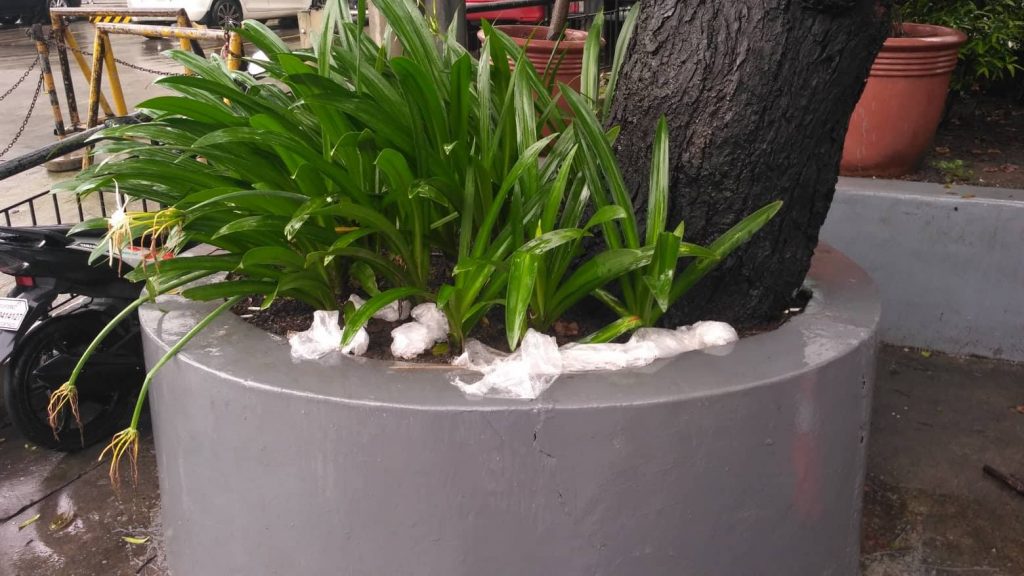 In the Philippines, the introduction of these umbrella cases only begun a few years ago. Inquirer columnist Linda Bolido in 2013 mentioned Robinsons Malls as one of the pioneers of this movement, which is believed to have originated from Japan in the 1990s.
Personally, I use my own umbrella pouch to store it while it's wet, but ever since losing it, I have become heavily reliant on racks and on other people who I trust.
So imagine my surprise when a mall guard handed me a plastic bag to put my umbrella in. I tried to refuse and insisted I would just leave my umbrella there, but I was told they have no rack. Plus it might be their liability when it got lost. Heck, I even tried to reason out that people just throw the plastic bags outside and not even in the proper bins—to which the guard just said, "Ay wala po tayong magagawa dyan."
Alternative measures
On my end, I had to use that plastic, not just once but twice—inside another grocery store and now it's at home drying while I think of another way I could make use of it.
There are simpler ways to approach this "problem," really. One is by putting up a designated rack by the entrance with numbers or tags just like in package counters. Other well-developed countries, like Hong Kong, are considering high-tech measures like putting up automatic umbrella dryers, but that may be far off for us.
Other umbrellas come with a pouch or a bag when bought, and that's what it's for: to store your wet umbrella so you could take it indoors without dripping. Use that.
Just like every other type of plastic packaging, this umbrella plastic only offers temporary convenience. It's single-use. These seemingly small-scale plastic usages add up and you don't need me to remind you that. We all know it, and it is on us to act upon it.
Get more stories like this by subscribing to our weekly newsletter here.
Photo courtesy of South China Morning Post
Read more:
Has Starbucks found the best alternative to plastic straws?
Bill to ban plastic straws and stirrers proposed in Senate
The Philippines might start banning microplastics and single-use plastics soon
Read more by Christian San Jose
LOOK: Tangled plastic bag causes MRT 3 train interruption
DENR's own canteen is guilty of using plastic
487 trees to be cut down for a road-widening project in Taguig
Writer: CHRISTIAN SAN JOSE