For girls who've survived sexual abuse, art helps them deal with painful, messy emotions
Obra ni Nene celebrates the works of survivors
Jul 27, 2018
"These are not happy stories," Maris Roxas, volunteer art teacher at the CRIBS Foundation, warned before the unveiling of Obra ni Nene. Under CRIBS' New Beginnings program, which helps underage girls who have been sexually abused deal with and heal from their traumatic experiences, the exhibit is the culmination of several months of art classes taken by the girls as a form of therapy.
Want to hear a few sad statistics? Way back in 1989, feminist scholar Catherine A. MacKinnon wrote that only 7.8 percent of women would not experience some form of sexual abuse or harassment in their lifetimes. In 2016, the Center for Women's Resources reported that one woman or child in the Philippines is raped every 53 minutes.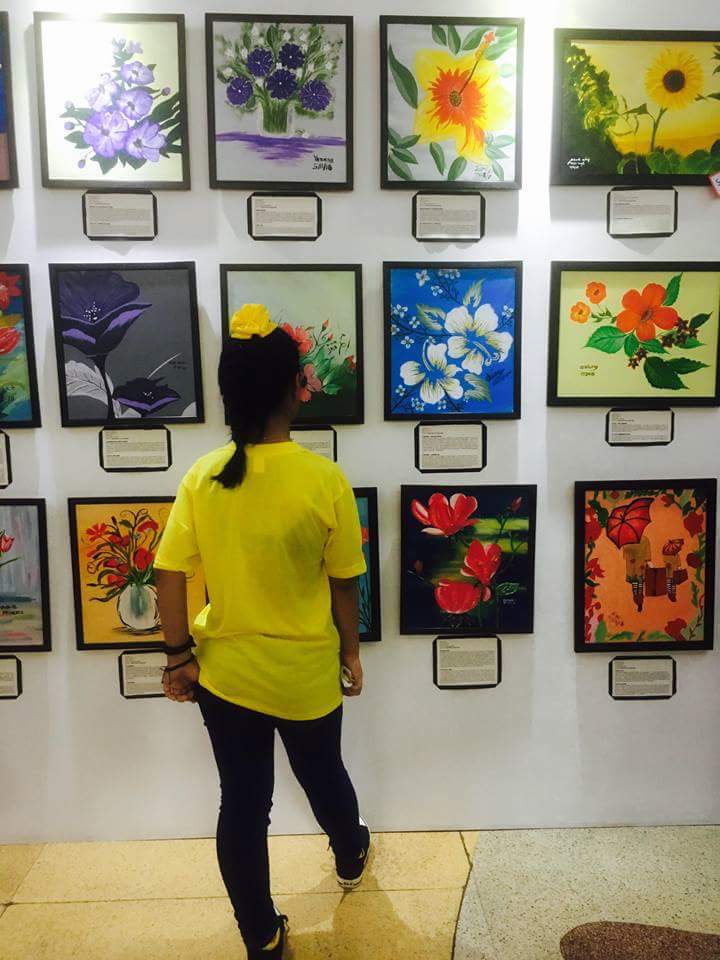 While those numbers are hard to swallow, it's easy for some to see that and not be bothered. However, when seeing girls with yellow ribbons in their hair (care of the volunteers at CRIBS) marveling at the artworks they and their classmates have done, you're confronted with the very real human faces and stories behind those numbers. And you have to listen to what they have to say.
The New Beginnings program has three phases (each phase catering to a different stage of healing for the girls), and when the girls have graduated from the program, they can enter the After Care program, which helps the girls integrate back to their families (or alternative placements) and into society. Girls from both the New Beginnings and After Care program contributed to Obra ni Nene, and because of this, the exhibit presents a variety of artworks, from crayon coloring projects to large, acrylic Mother and Child paintings.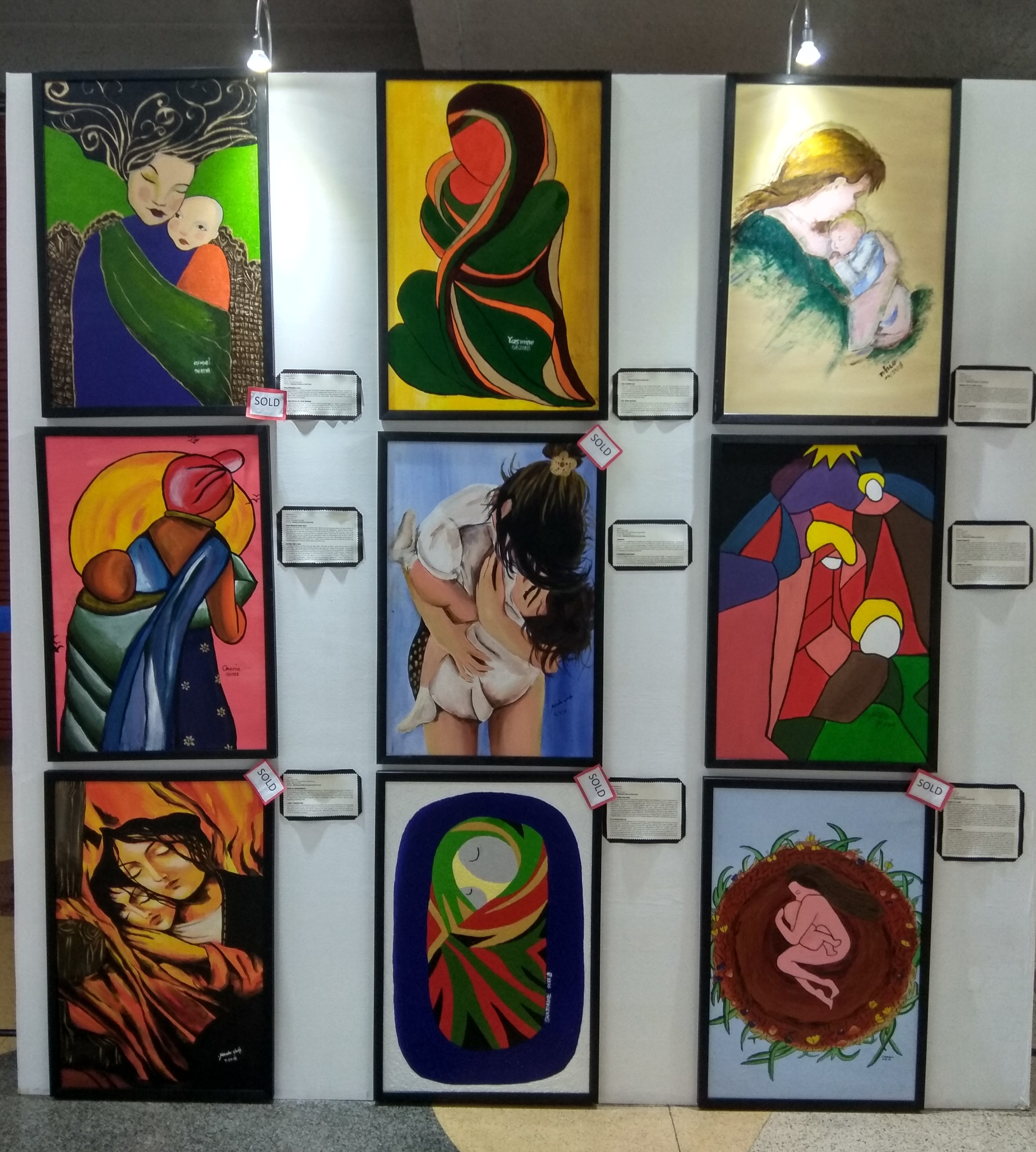 This is actually the second year of the exhibit, and speaking of the artworks, Roxas, also know as Tita Mama to the girls, mentions that the artwork done last year were milder, safer. "It was not safe to do Mother and Child paintings last year," she said. "Now, the girls are bolder."
It shows. Even the soft pencil works are done in bright, flashy colors.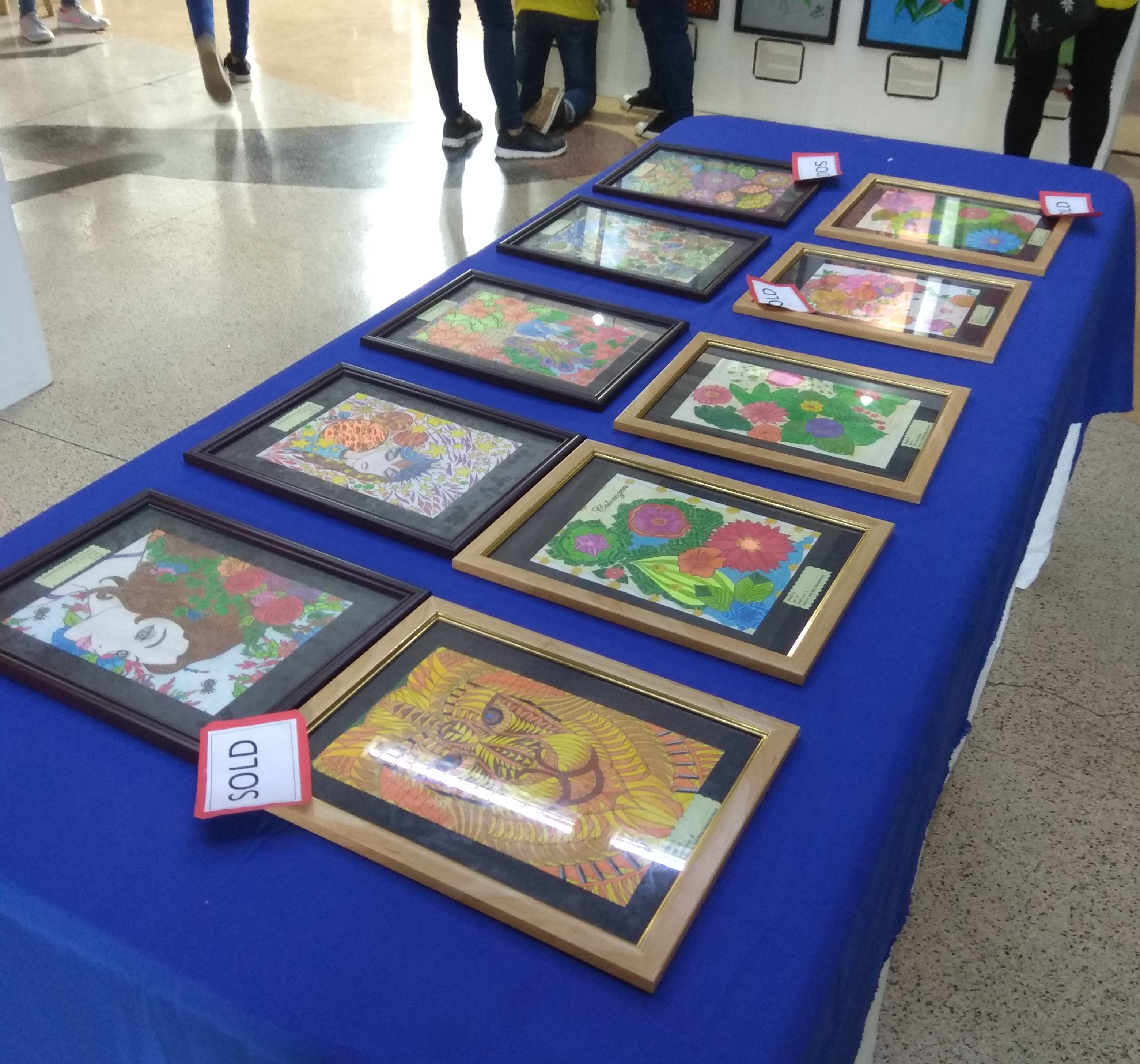 For the larger paintings, accompanying the artist's notes are their stories written in Tagalog and Filipino. With titles such as, "Kung Maari Lang Sana", "Nangungulilang Puso", and "Bukas…May Liwanag", their stories show pain and longing, doubt and hope. A common theme of the Mother and Child paintings are abandonment. They've started asking the big questions through their paintings, their Tita Mama had said. "Now they're asking: 'Why did you choose my perpetrator over me?' or 'Why did you leave me?' These big questions that don't have answers."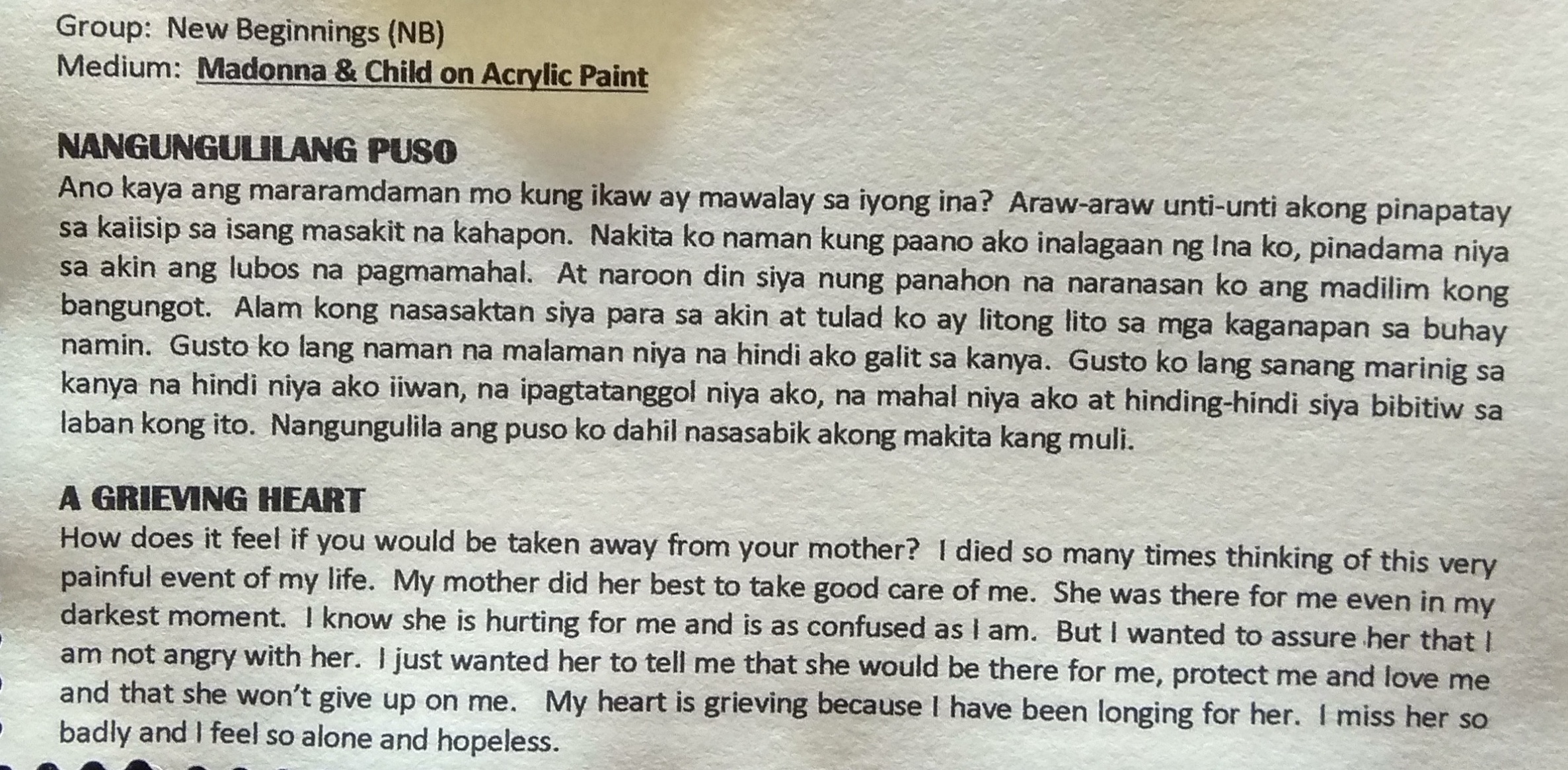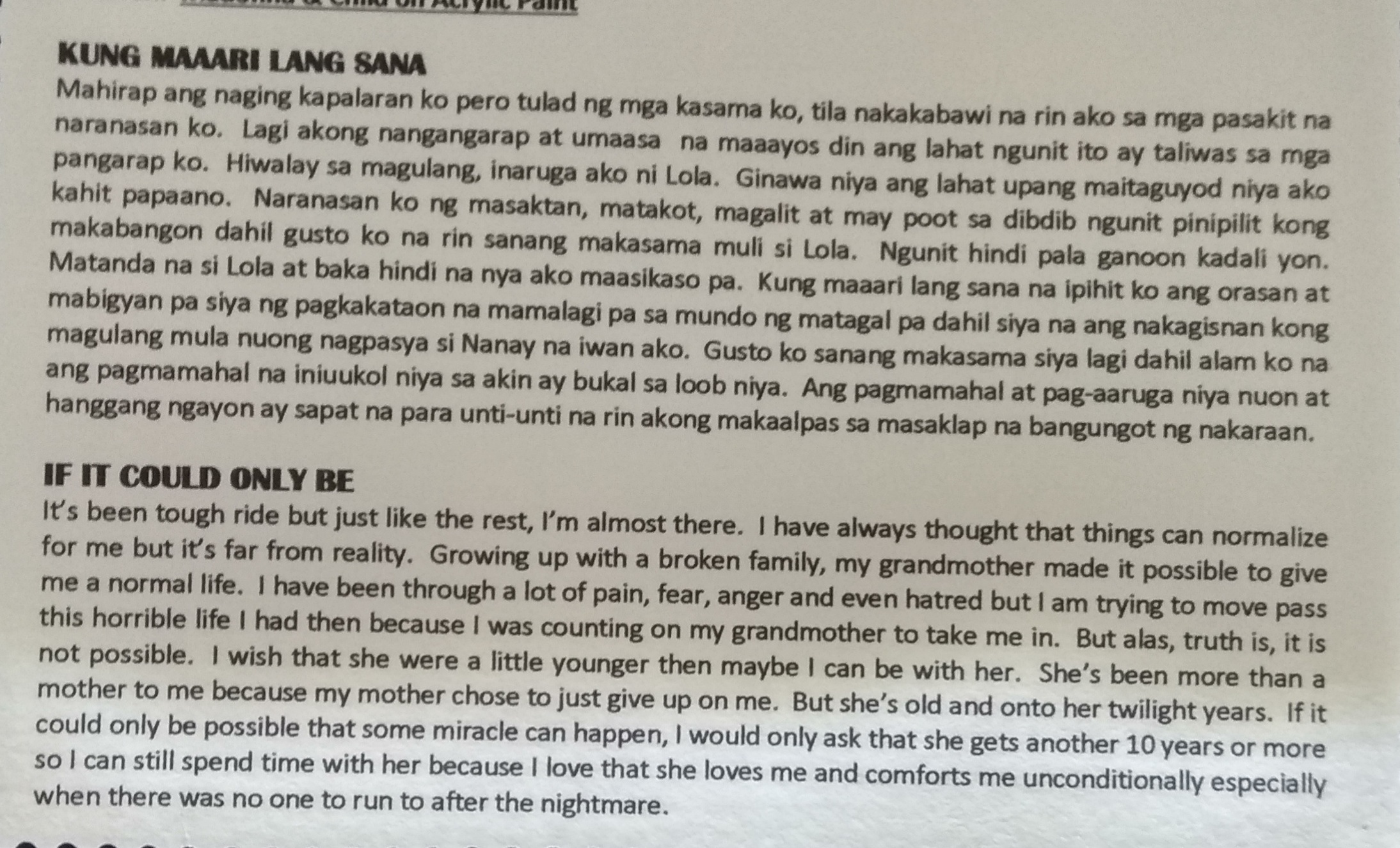 Some of the paintings show fear, which I understand all too well. When the girls leave CRIBS, they'll have to face the harsh world again. Girls who are abused will grow into women who are catcalled on the street, harassed online, have to sit through their friends and colleagues making rape jokes like it's okay, just like what all women in the Philippines go through everyday. As much as PNP wants to believe that things like rape are caused by careless women dressing provocatively, it doesn't change the fact that our culture itself is to blame.
However, there is hope still. A nine-year old girl held my hand to take me to her colored pencil painting of flowers, some of which were in pink and in purple. "When you choose purple, you want empowerment," Roxas had explained. It's time we changed our culture to give those girls that empowerment.
The exhibit is running from July 24 to 28 at UP Diliman, Palma Hall. Half of the proceeds will go to the girls, while the other half will be used to fund the New Beginnings and After Care program. For more information on the CRIBS Foundation, you can visit their website.
Get more stories like this by subscribing to our weekly newsletter here.
Read more:
Feminist artist Nikki Luna wrote a children's book about gender empowerment
Have you ever tried harp therapy?
TAGS: art therapy CRIBS foundation nolisoliph obra ni nene Sexual abuse