An Alabang mom builds dream home inspired by her favorite stores
On creating her dream house and the underrated skills of our local carpenters
Feb 19, 2017
Having a peg, for some reason, has gotten a bad rep, as if it were a cop out, a sign of a lack of imagination. Andrea Mago, however, is more than happy to divulge the different and long-compiled pegs that have helped build the dream home that she and her young family now live in.
"Our [master] bathroom is inspired by the Banana Republic store," she says of the 20-square meter space anyone would be content to live in. "The walk-in closet, its shelves, by Massimo Dutti; I literally took photos for the furniture-makers to copy." In fact, almost all of the furniture in the two-story L-shaped house came to be that way, with Mago and her husband commissioning carpenters in Pampanga to create pieces that fit in with their vision, built one peg at a time.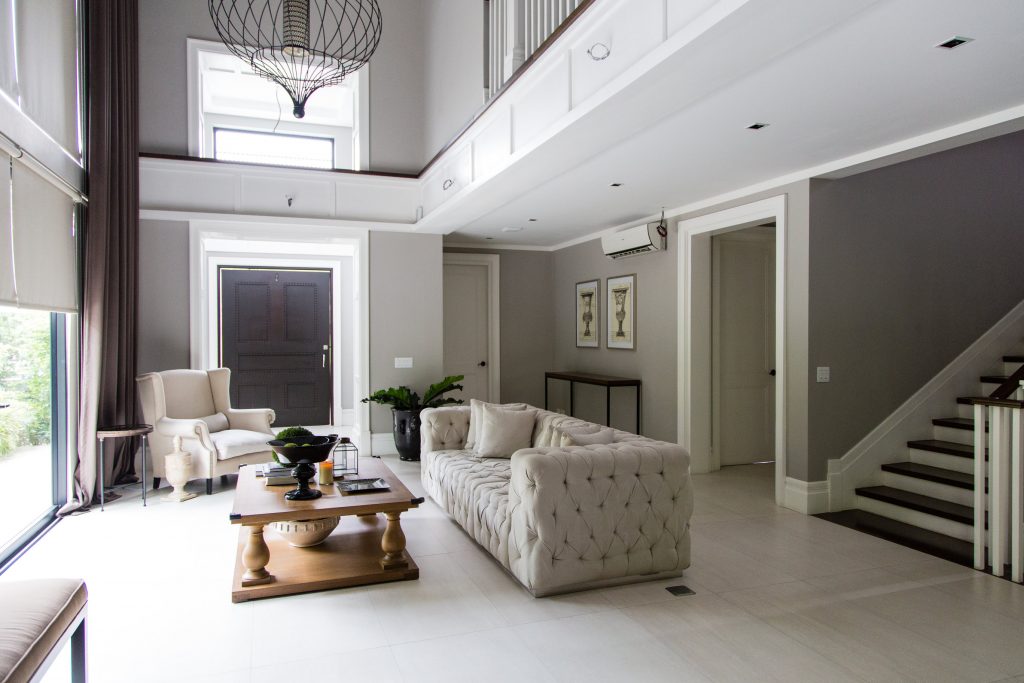 The result is an American colonial-style house that somehow marries the clean beauty of a showroom and the comforting, lived-in feel that makes home home. Cool neutral tones and the illusion of one room flowing into the other greet visitors from the foyer, and sunlight filtered in through windows high up near the ceiling adds a sense of expanse, almost in sync with when a visitor inhales while taking in the view.
Then, the details start to come to focus, each one purposefully chosen and placed. "We were really particular with, like, the molding, the door frames, how much beveling to put in each door and drawer… My husband had to look for all the doorknobs and the cabinet handles in the United States because we couldn't find ones that fit in with the look we wanted." The living area walls, in a nearly intimidatingly chic shade of taupe that sets off nicely against the big, custom-made Shaker cabinet at the end of the hall, had been repainted around five times before they were deemed perfect. The ones in the rooms upstairs were in eight different samples for the couple to find the right kind of white they were looking for, something that doesn't have a bluish tint to it.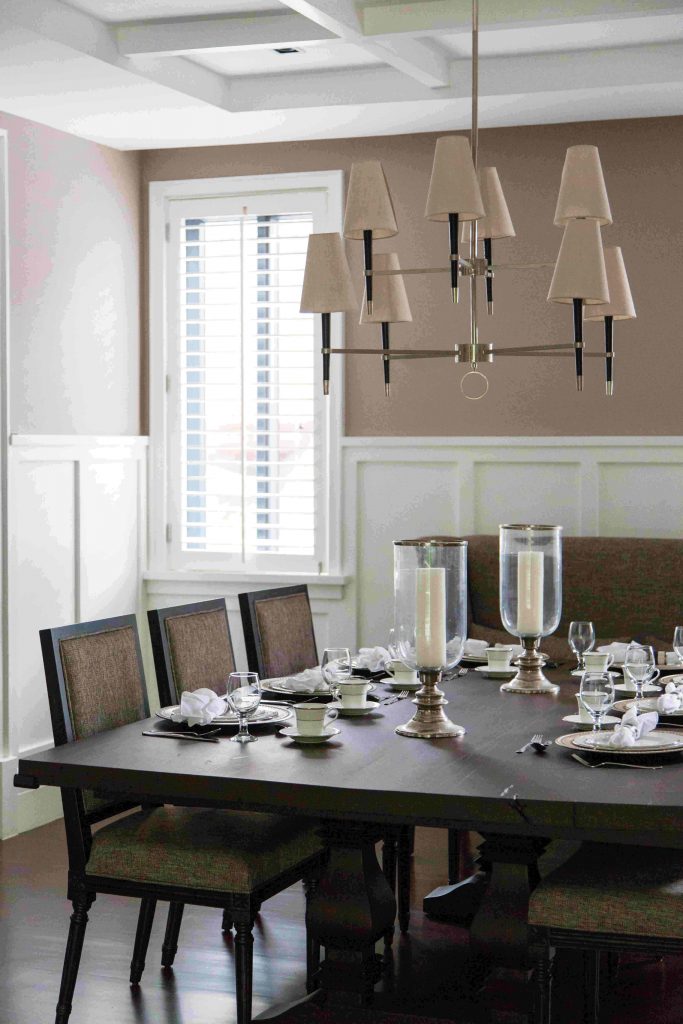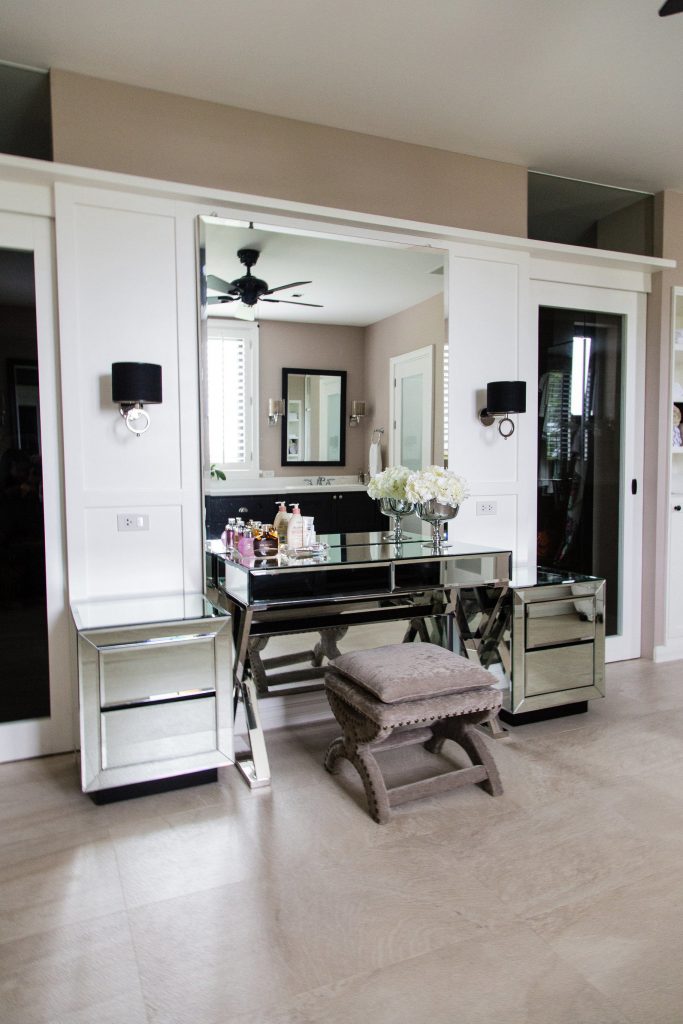 With the help of interior designer Guia Tiongco, they filled in the picture of their ideal abode, one that would remind them of their trips abroad, particularly in the East Coast. As local suppliers hardly stock up on American colonial-style fixtures and furniture, they relied on Store One for their customized pieces, from beds to chairs to the big table in the kitchen. "It's amazing what local carpenters can do," Mago says. "You just tell them the kind of color and wood treatment you like and they can do it." From the high ceiling of the living area hangs an Azcor chandelier, almost medieval with its massiveness and blunt angles. For the dining room, however, only something that's both stately and homey will do. "We got that from Pietro. It's hard to find American-looking chandeliers, the ones with the little lamp shades." As for the house exterior, the aesthetic took a slight turn for the European appeal, with the couple wanting "a hint of something like Casa Armani," in remembrance of their leisurely walks around Spain when Mago was still pregnant with their first daughter.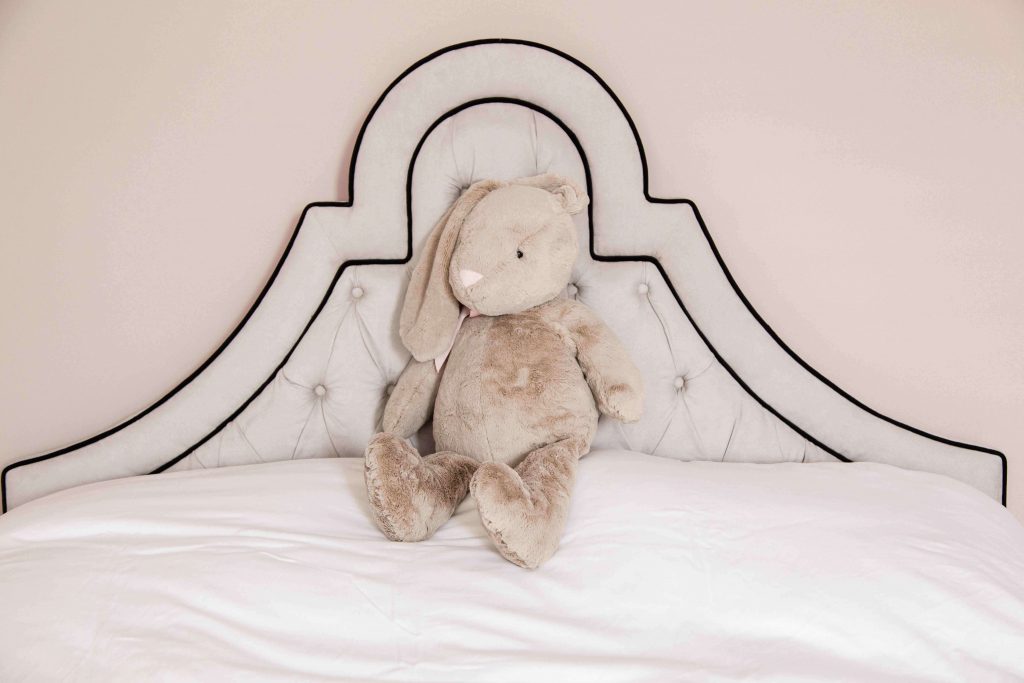 It has been almost two years since the family moved into the house, which took a year and a half to construct. Somehow, though, it has retained its minimalist yet expensive look, quite a feat with Mago's children, Olivia, 3, and Lily, 2, behaving like kids do. "Oh, well, we're only about 40 percent done with the place," she reveals, laughing. She then counts off what else has to be done: "There's still a lot of furniture to get, a lot of accents, paintings, lighting fixtures, art. Even our dining room isn't done yet." If the wall color selection process is any indication, it'll be quite some time before the couple decides the house is finished. "See, we don't want to buy just whatever. It has to be something that's perfect for the space. Maybe in another year, we'll have it complete."
Unfinished or not, their home has already hosted a number of gatherings. The cozy kitchen in particular is a frequent hub of conversations and activity, from breakfasts before morning school runs to domesticated catch-ups with friends, the smell of baked goods mingling with the chatter. Despite Mago's mock frustration with how long they're taking to complete the house, she's obviously proud of the lovely space she and her husband have built. "It's exactly what we had envisioned from the start, what it's supposed to be," she says. The pegs have helped, sure, but the result—or what is there of it already—has a charm that's all its own.
This story was originally published in Southern Living, November 2015.
TAGS: Andrea Mago Children-proof house nolisoliph space