The Flour Girl's Hundred Gram Cookies are not made for sharing
These chunky, ginormous treats will cure all your cookie cravings
Aug 8, 2018
On the way home from The International Culinary Center in New York, Nicole Allyson Uy would walk to Levain Bakery and grab at least three of their renowned cookies. Although her usual plan was to share the treats with loved ones, the baking and pastry student would end up nibbling through all the cookies even before she got to the subway. Fast forward to many years later, a time when she had already set up her bakeshop The Flour Girl in Manila, the cookies would spring to mind and inspire her to come up with her own line of chunky, ginormous cookies.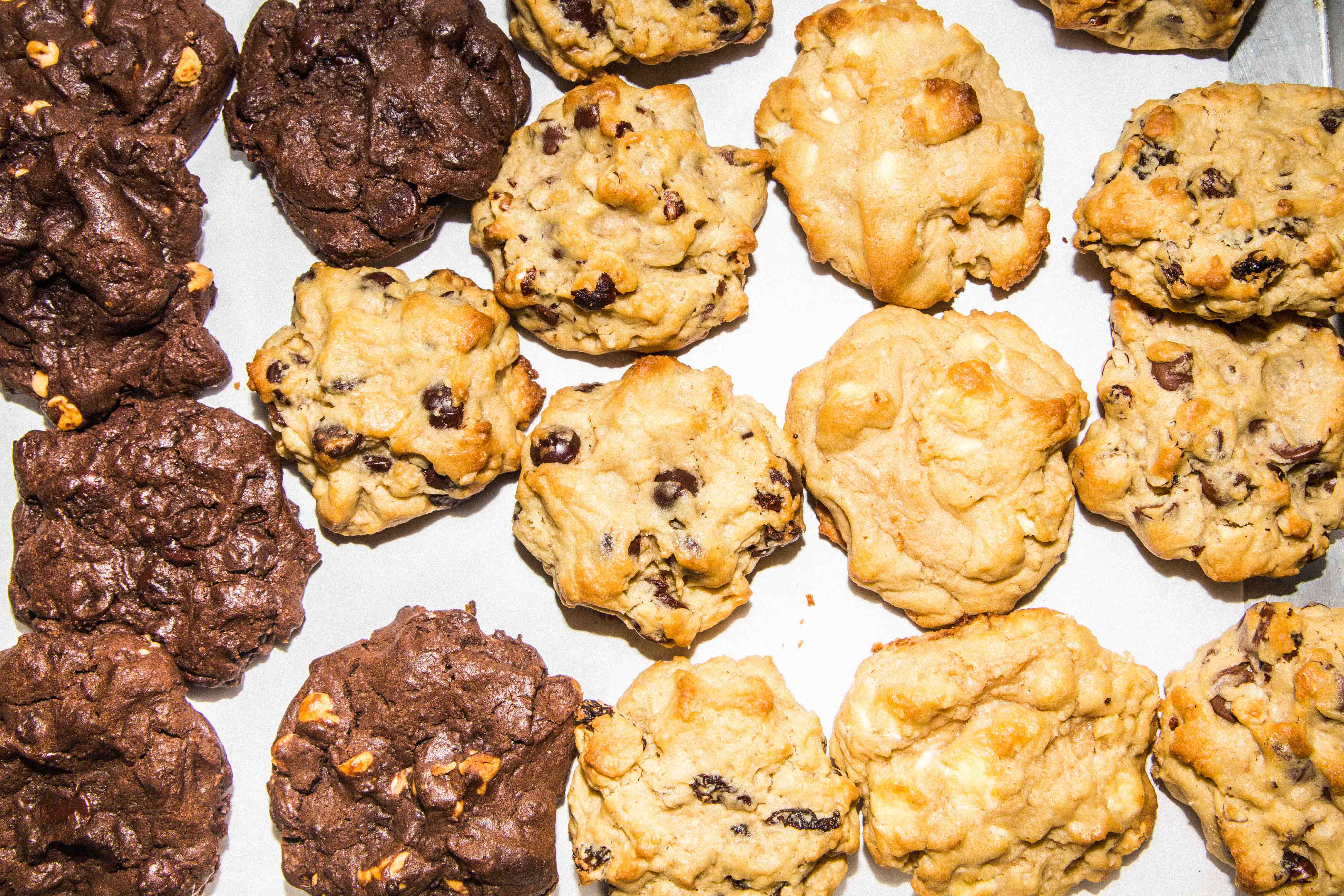 "I've long shelved the recipe for the cookies, then around February of 2018, I started redoing it," shares Nicole. She calls them Hundred Gram Cookies, because as their name suggests, they weigh an exact hundred grams before baking. "I compact the batter into patties, which results to a crusty outside and moist inside, then I weigh each one."
After months of recipe development, Nicole admits that baking these seemingly simple cookies has turned into an art. There has to be that perfect balance of textures and flavors. "Sometimes there's only 30% dough in a cookie," she shares. The rest is all chocolate and nuts and add-ins. Nicole also didn't want to make cookies as big as Levain's 6-ounce ones, so she came up with a ratio that would make polishing off a Hundred Gram Cookie in one sitting less guilt inducing.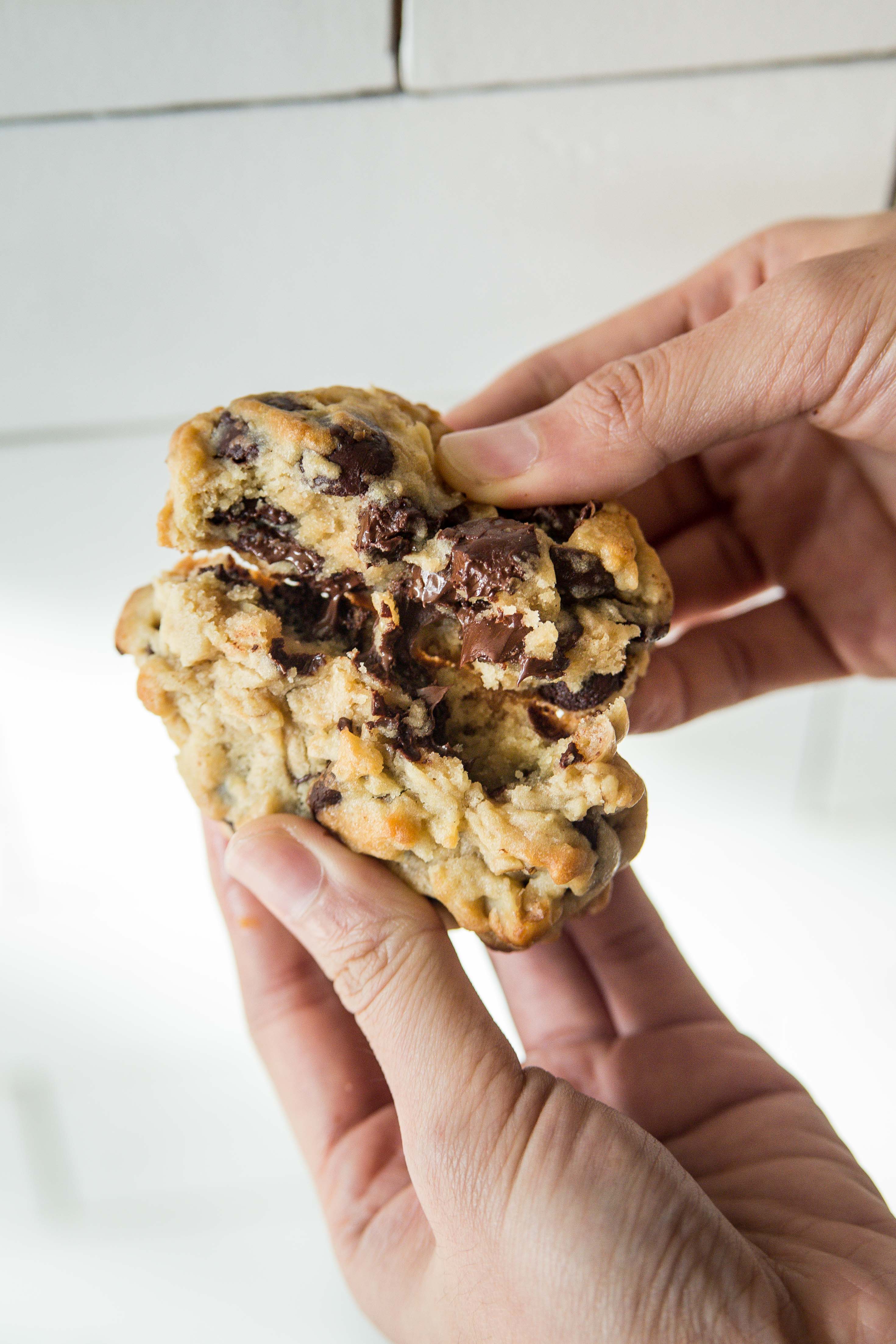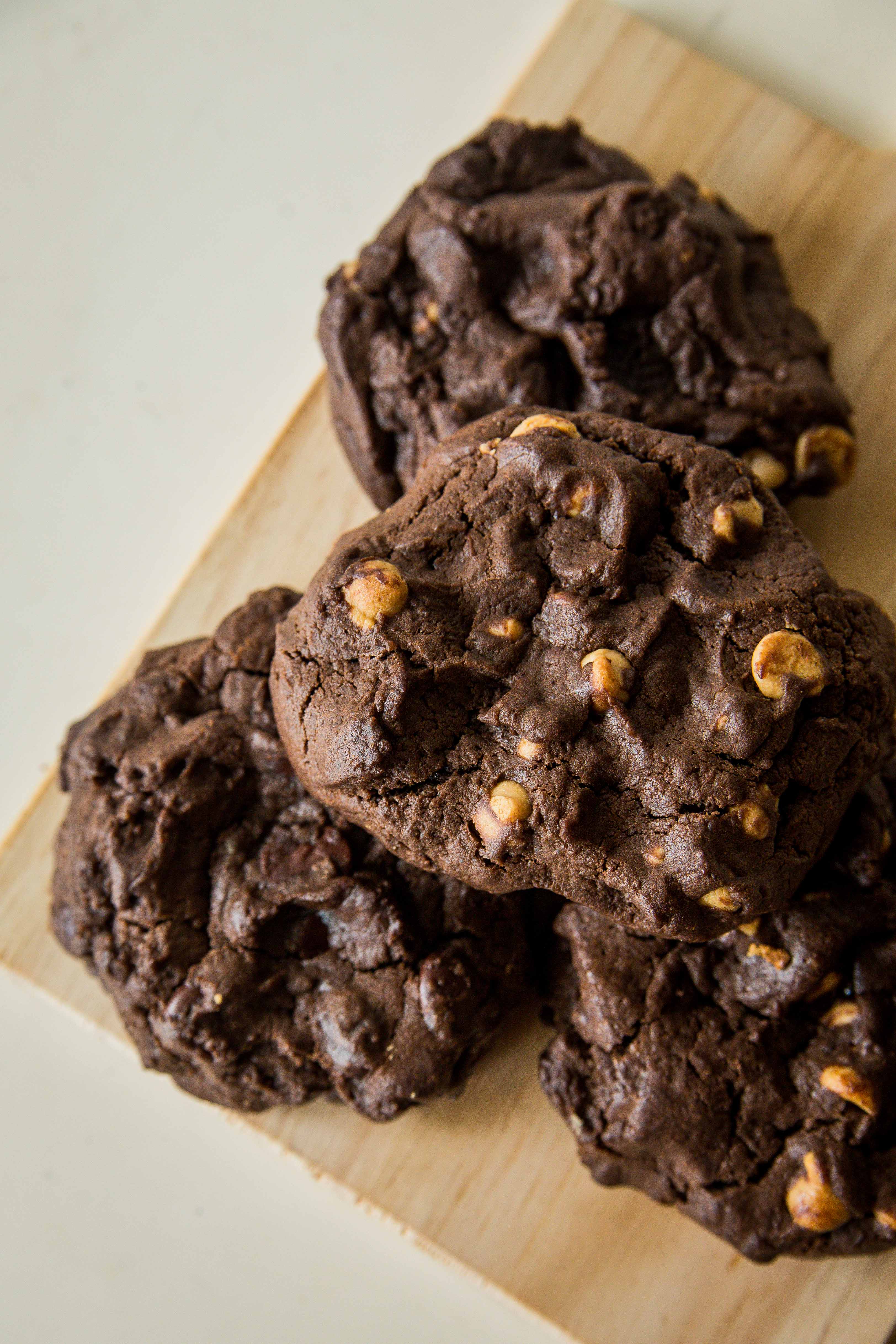 Her three bestsellers are the chocolate chip walnut, white chip macadamia, and milk chocolate hazelnut. There's no skimping on nuts in each piece here—you're sure to get more than you expect in every bite. "My personal favorite is the oatmeal raisin because the buttery flavor really comes out," shares Nicole. Though considered a healthier choice than the others, this oatmeal raisin is akin to food for the gods in terms of flavor profile.
All her cookie tests also resulted in two variants whose base have a different texture than the rest. The double chocolate and Reese's peanut butter flavors have a cakey chocolate interior, which becomes even more moist a day or two post purchase. The seventh and newest flavor is a request from customers. "It's a plain choco chip cookie because people with nut allergies still want to try them."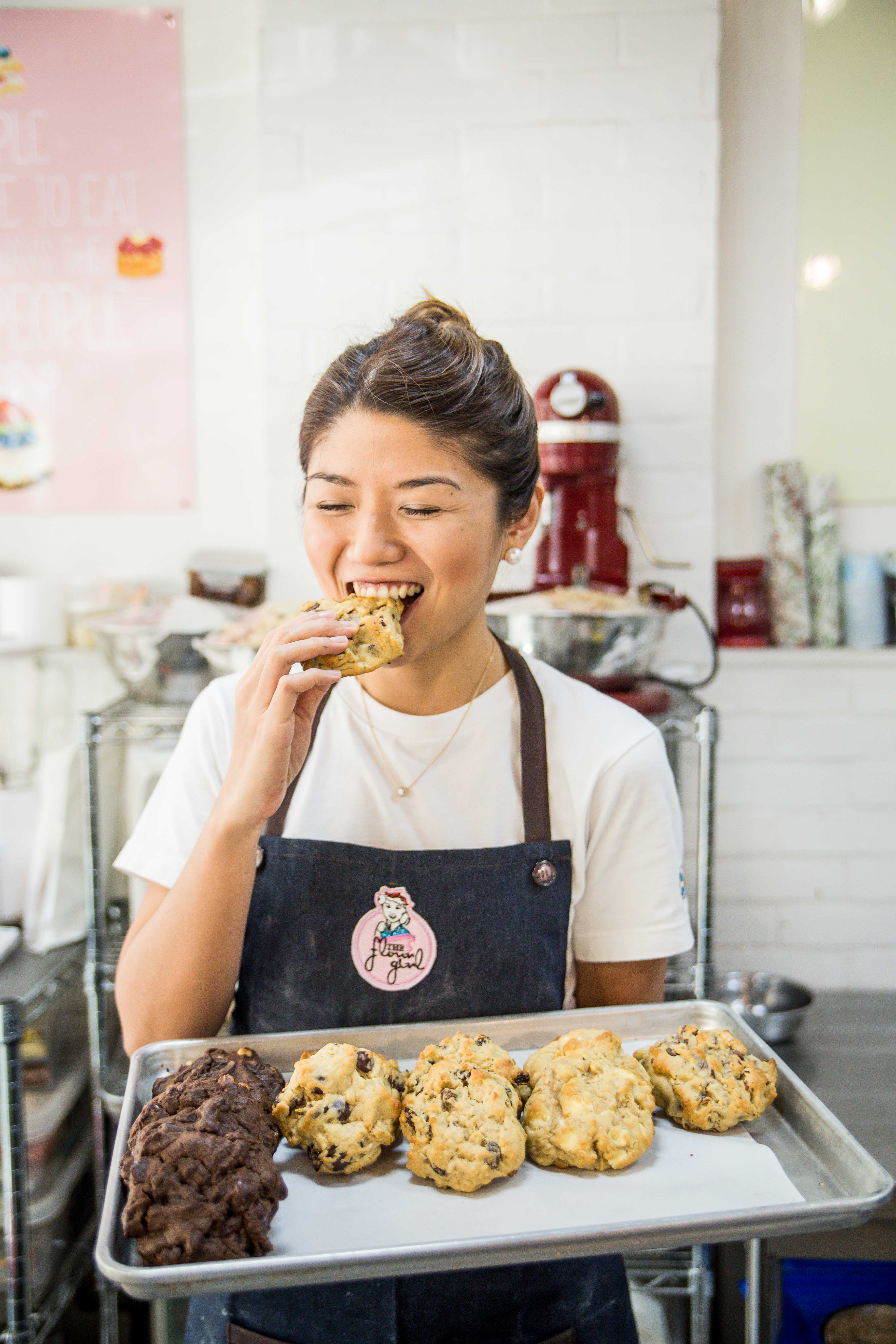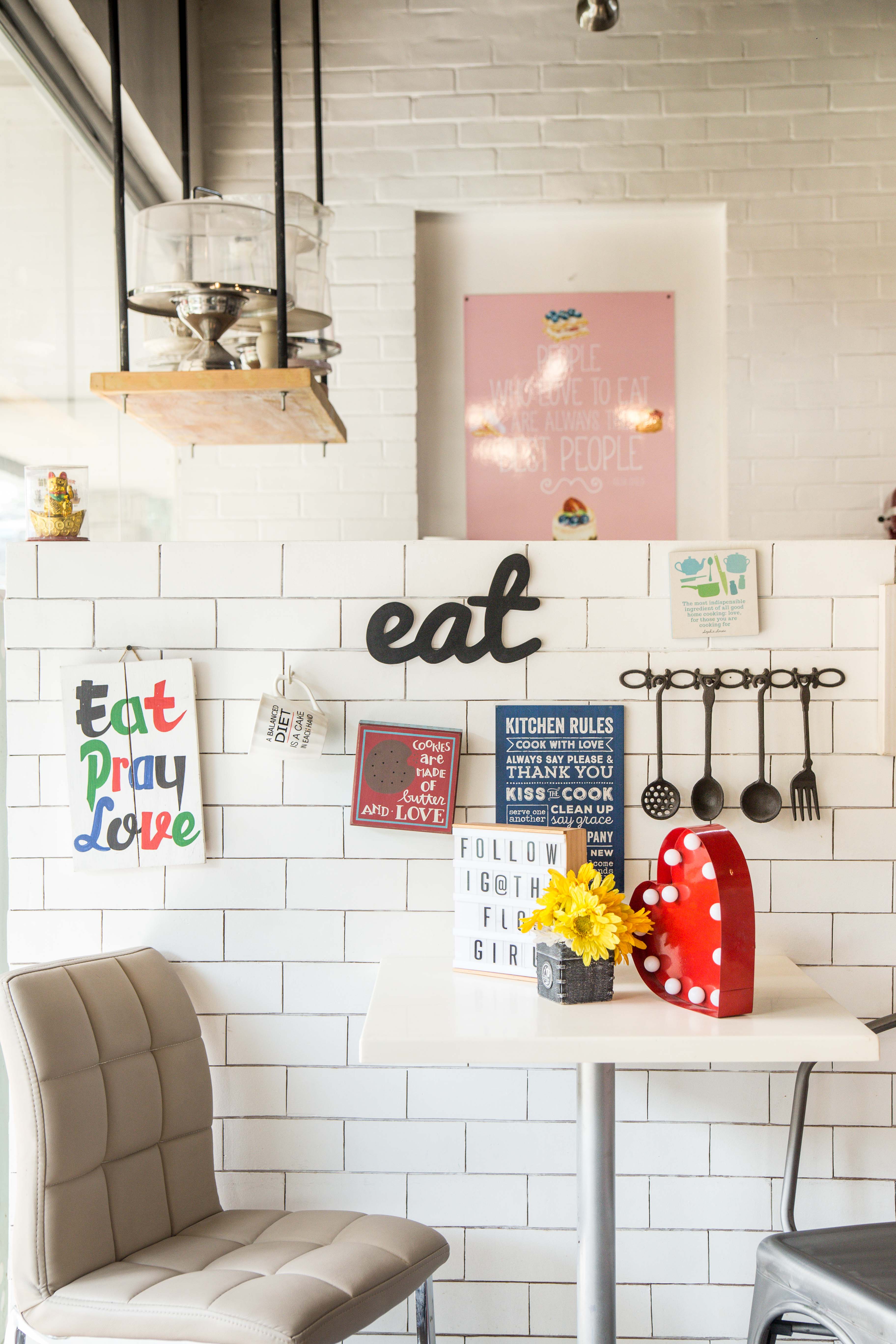 Nicole still hasn't gotten used to the high demand for her cookies, especially since she's still very hands on throughout the production process. (All cookies are made to order, which is why she suggests ordering at least two days in advance.) Just this July, she joined Rockwell's Baker's Dozen Fair, where she was surprised by the clamor for her cookies. "We started with around 200 to 400 cookies per day for the first weekend, and that immediately doubled in the following weekends." It was a feat that Nicole can only be thankful for, especially since she can compare this experience to when she joined the same fair many years back. Nicole started with cupcakes, then purveyed quirky cakes and letter cakes, but it's her Hundred Gram Cookies that will make The Flour Girl a household name. 
The Flour Girl
@theflourgirl
GF Ace Water Spa, Brixton cor. United Streets, Kapitolyo, Pasig City
Get more stories like this by subscribing to our weekly newsletter here.
Read more:
Six places dedicated to cookies that you can run to for a quick sweet fix
5 new restos in the North you probably haven't tried yet
Filipino flavors took over Western sweets at Best Desserts 4
TAGS: best cookies in manila cookies cookies in manila desserts eats the flour girl where to buy cookies