This local T-shirt brand is raising awareness about indigenous peoples
Kultura Caved makes clothes with a mission
Aug 9, 2018
There is power in clothes. The humble tee, for example, has been used to disperse ideas and to make bold statements. In an iconic meeting with former British Prime Minister Margaret Thatcher, fashion designer Katharine Hamnett greeted the Iron Lady with a tee that screamed "58% don't want Pershing." It was a protest against the relocation of US missiles to the United Kingdom. Fashion label Dior, in its spring/summer 2016 collection, exhibited its "We should all be feminists" tee on the runway.
Then there's Frank Ocean, who wore a "Why be racist, sexist, homophobic, or transphobic when you could just be quiet? tee to the Panorama Music Festival. So, when artist Jaq Lopez found his desire to delve deeper into our culture, he decided to do it through clothes.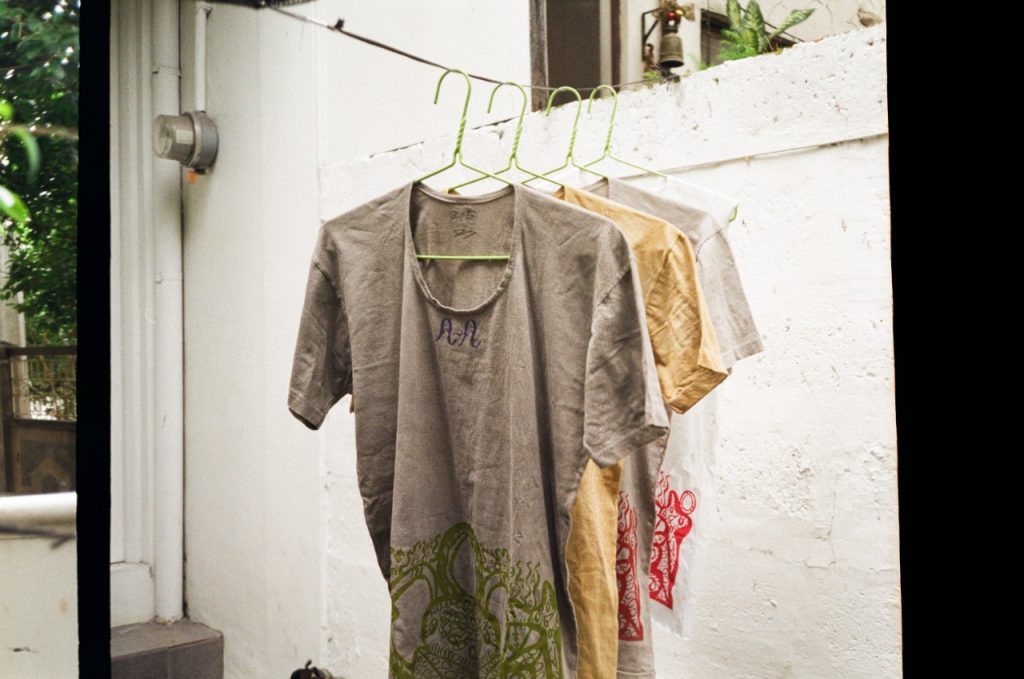 Lopez is the man behind clothing brand Kultura Caved or K'ved, which intends to raise awareness about indigenous communities.
"K'ved was born out of curiosity for our culture," Lopez says. When he was in college, history classes left him craving a deeper understanding of our culture. He also observed that city dwellers knew little about the customs of indigenous cultural communities.
With this realization, Lopez made it his mission to connect urban dwellers and various indigenous communities.
After leaving a corporate job, he went to his first community immersion in Sadanga, Mountain Province. Though motivated and excited, he and his companions ended up visiting "during a sacred time in their community when visitors were discouraged." They were asked to leave.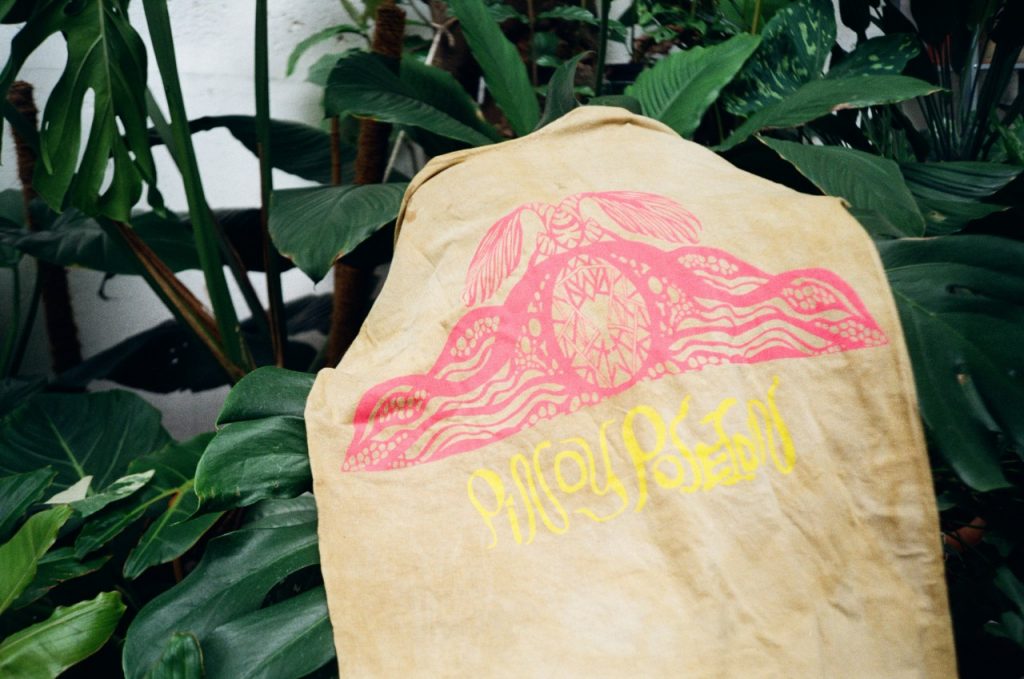 "It was a wakeup call that what I wanted to achieve was not that easy," Lopez says. "You have to do extensive research, build relationships first, and respect their traditional practices."
Despite the mishap, Lopez's sojourn to the north eventually resulted in his first collection for "Possessed Palay." For this collection, Lopez took cues from the magnificent Banaue Rice Terraces.
From the Mountain Province, Lopez found himself in Capiz and met the Aglalana Ati Community.
Based in Dumarao, Capiz, the Aglalana Atis champion the centuries-old tradition of creating anting-antings. Drawing inspiration from the Aglalana Ati amulets, he created his second advocacy design called "Anti-Aswang."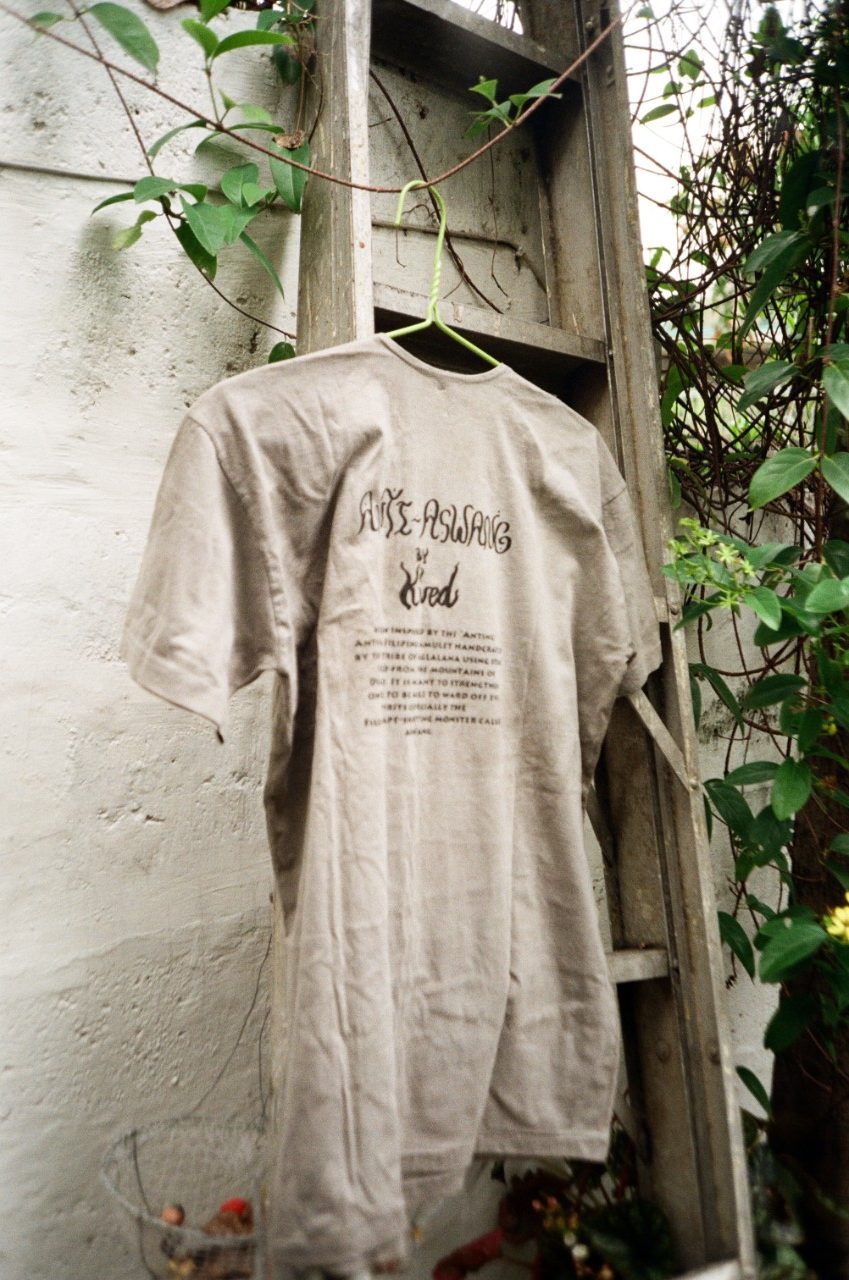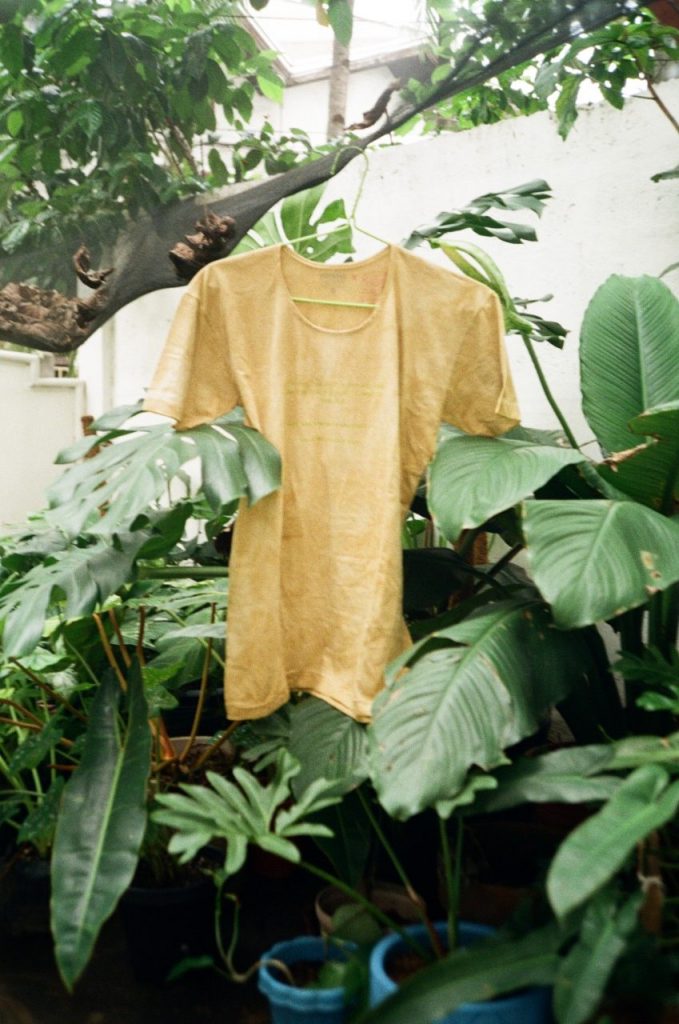 After his first two advocacy designs, Lopez experienced a slump. This, along with the impulse to learn surfing, led him to a vacation in Siargao. The island fueled Lopez's drive and imagination again, but his stay also revealed the growing plastic waste problem in the island.
Upon his return to Manila, he realized his third advocacy design: "Pinoy Poseidon." It aims to bring attention to the plastic pollution in Siargao.
Lopez's creative process always includes an impact project for the communities. "We funded a feeding program and street art workshop in Capiz through Possessed Palay and our partner organization Advancement for Rural Kids. We're also finishing up a Center for Indigenous Culture together with the Aglalana Ati Community through Anti- Aswang. Lastly, we've raised enough funds through Pinoy Poseidon for a water refilling station in Cloud 9, Siargao to help reduce plastic bottle waste in collaboration with SEA Movement and Save Philippine Seas."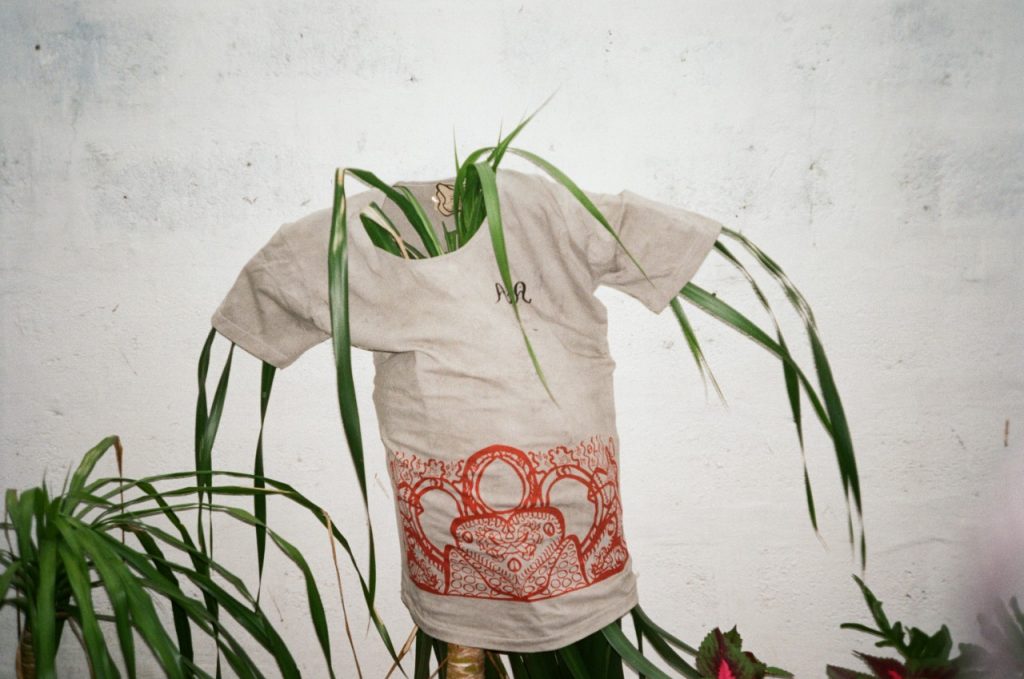 K'ved has trod a curious geographical pattern—from north to south. Right now, Lopez resides in Malaybalay, Bukidnon for the Hineleban Foundation. But it could also be a natural inclination brought about by his curiosity. Mindanao after all "has not been getting attention and appreciation. But there's so much going on here and they deserve a chance to be seen and heard," he says.
"True to the brand name, [much of our culture] is still caved deep within our country. But if people from the city choose to go out of their comfort zone and do the challenging trek into the 'cave,' they'll realize the treasures found within will enrich their lives."
Know more about K'Ved through instagram.com/kulturacaved
You can find them at Hub: Make Lab, First United Building, Escolta, Manila
This story originally appeared in Northern Living Heirloom Issue
Read more:
Andi Eigenmann now lives the life she's always wanted—by the beach
Learn the ABCs of craft beer from PH's first beer sommelier at Elias
Find this millennial pink cocktail at a hidden bar in Tomas Morato
TAGS: Clothes indigenous communities indigenous peoples International Day of the World's Indigenous Peoples K'Ved t-shirts