This Poblacion pregame spot lets you make all the noise you want
Concepto is soundproof and has a lifestyle store, a restaurant, and soon a hidden bar, all under one roof
info
Concepto

American-Asian

5:00 p.m. to 3 a.m. on weekends

₱

P200-P500
Poblacion with its bustling nightlife has been witness to throngs of barkadas shuffling in and out of every pub and diner looking for the perfect place to enjoy a drink or two. It has been customary to look for a place to chill and grab a bite before hitting the bars. The Urban Dictionary defines this act as "pregaming."
Pregame has come to evolve over the years to describe pretty much everything that goes on before a proper night out. That includes eating dinner, having a few drinks, and maybe enjoying relaxing music before barging in into a loud cramped space to socialize.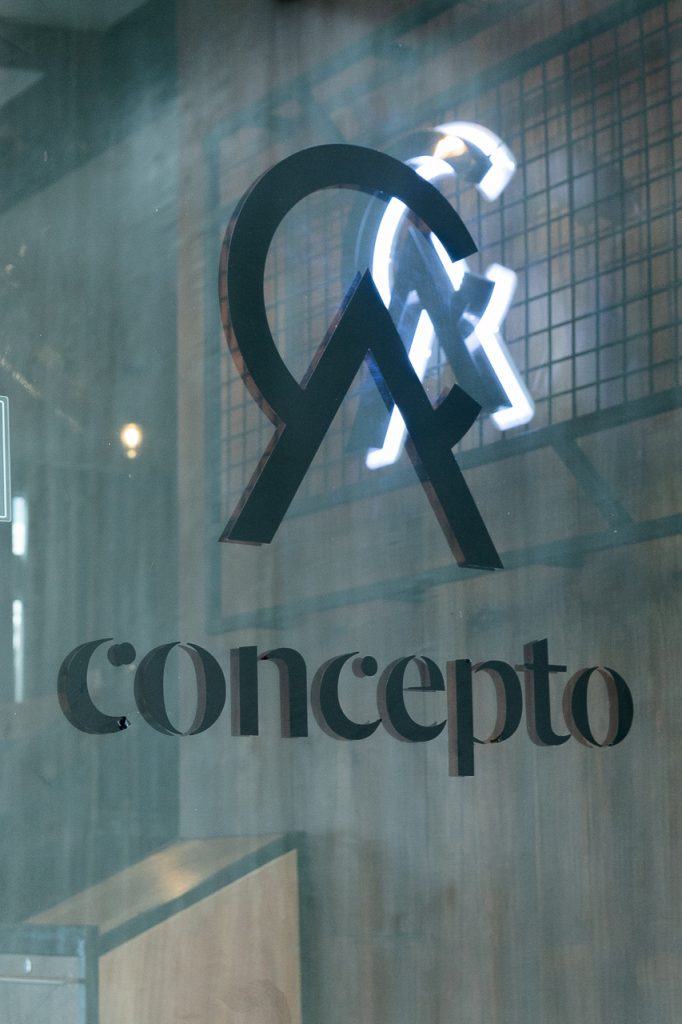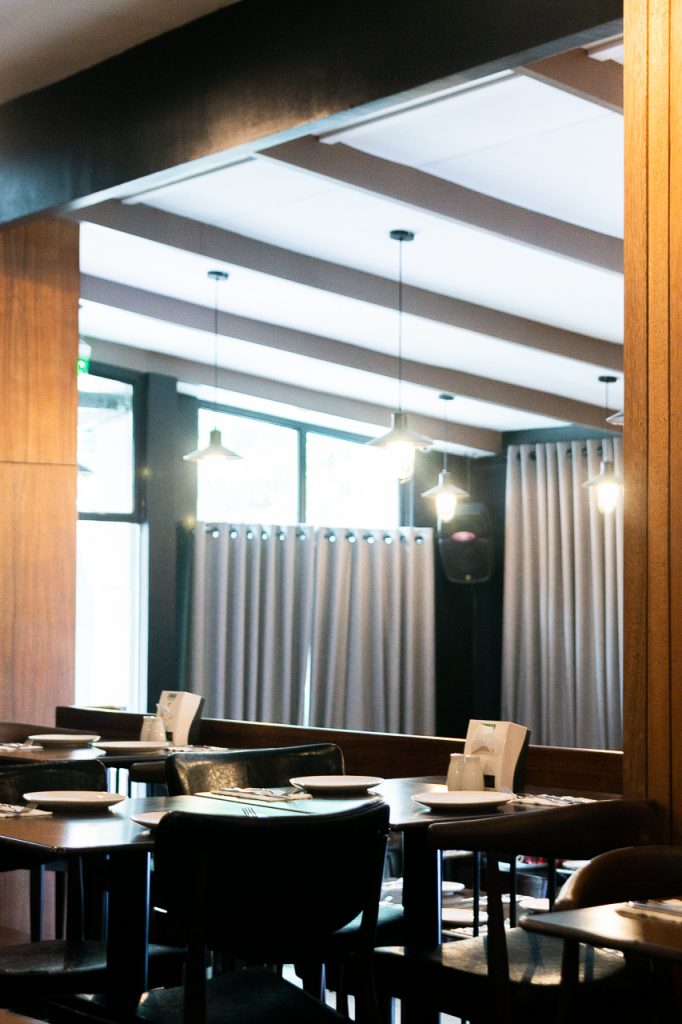 This is what Concepto has come to Poblacion to offer—the perfect pregame place. But make no mistake, it being a preferred pregame spot for many doesn't make it any lamer than your average drink-and-dine. The owners themselves don't seem to take offense either. And who would really? Having a lifestyle store in front, and a restaurant where you can choose your own meat and have it cooked the way you want while jamming to a live performance surely can't hurt.
Once a residential lot, Concepto is home to three "concepts:" a restaurant, a lifestyle store called Sole Slam out front, and soon, a bar at the back which will be named "Seclusion."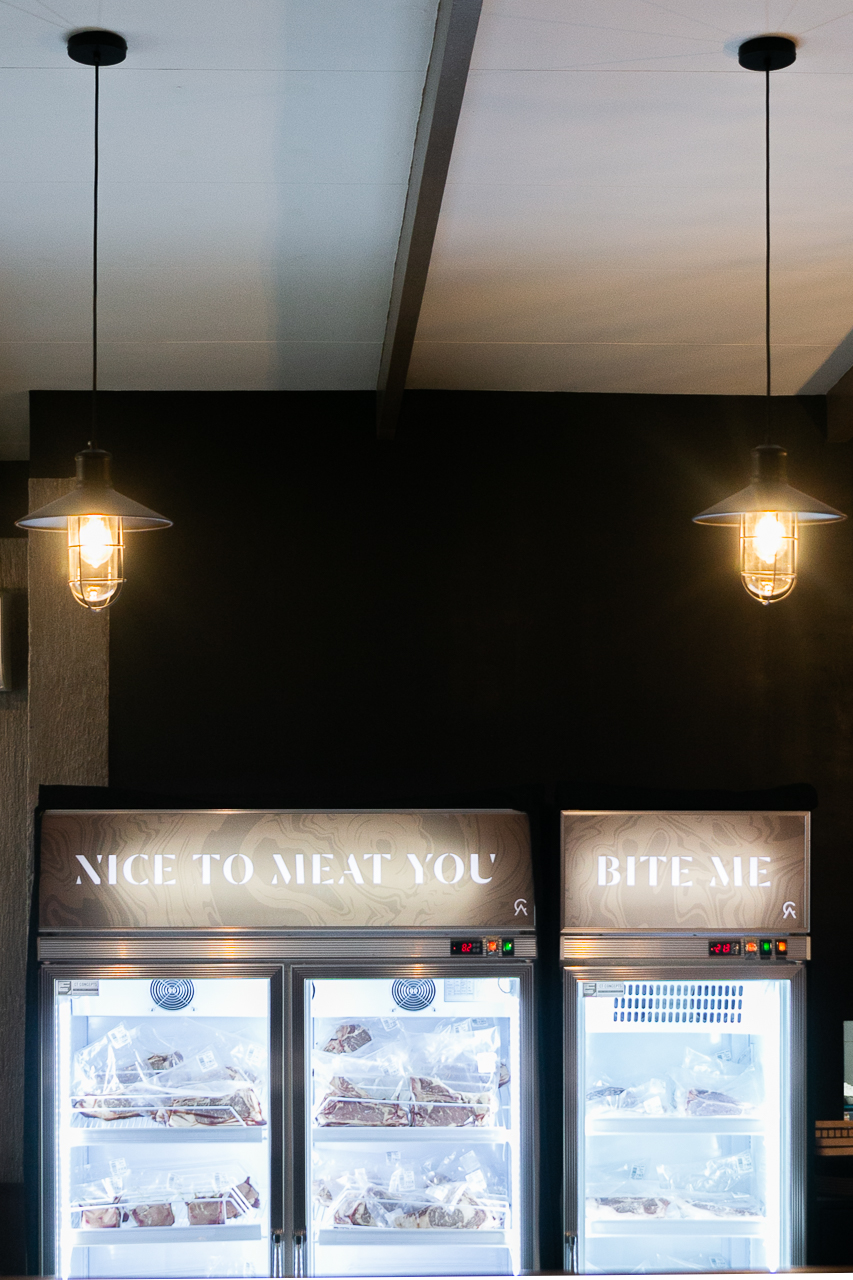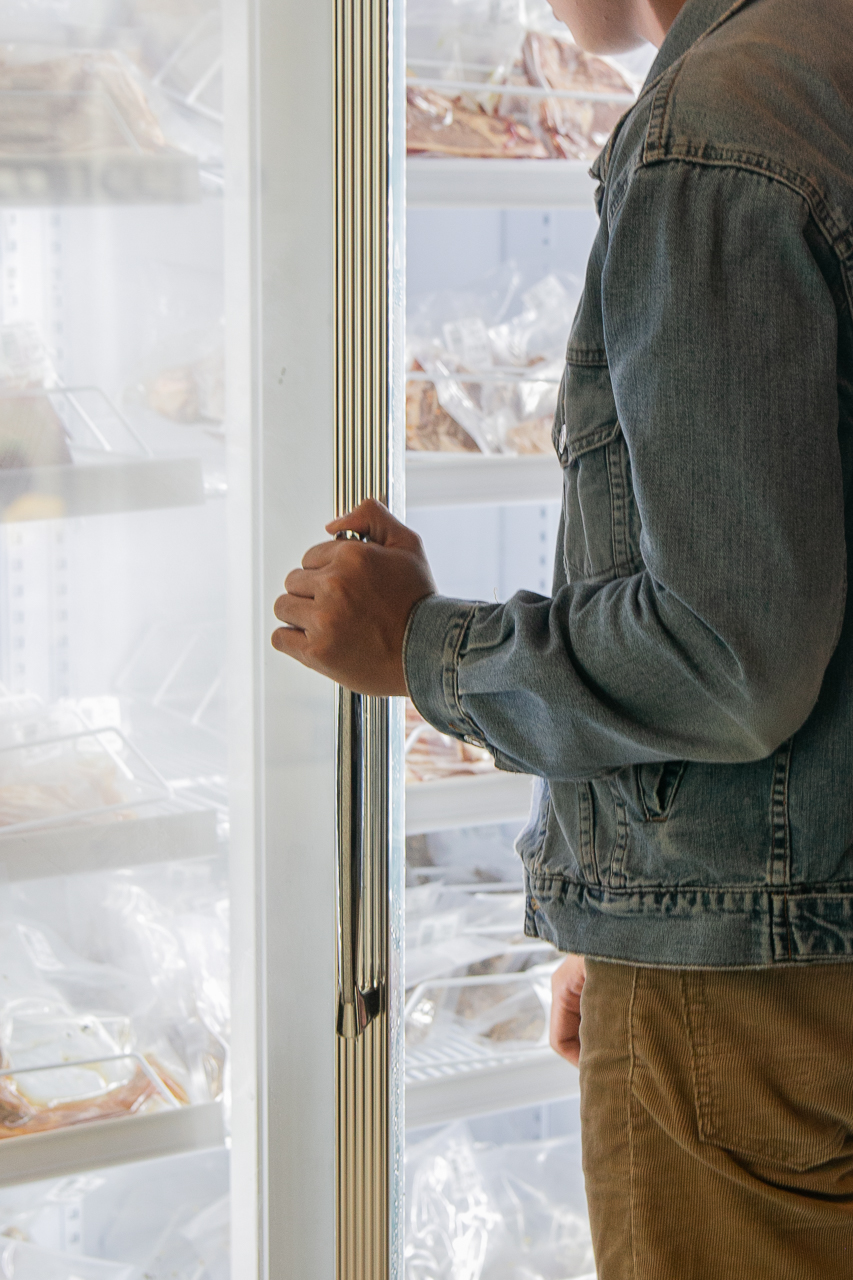 You can't blame these "pregamers" for choosing a place far from the usual noise of upper Poblacion. Being one of the first few establishments to occupy Manalac street, business partners, Migz del Gallego, Anna Villanueva, and Mikey Presa have pretty much mastered what it takes to host a crowd all with the nearby residents in mind. The answer? Soundproofing.
Having witnessed the usual Poblacion crowd in the wild, they were familiar with what goes on during a wild night out and how that affects the locals living there.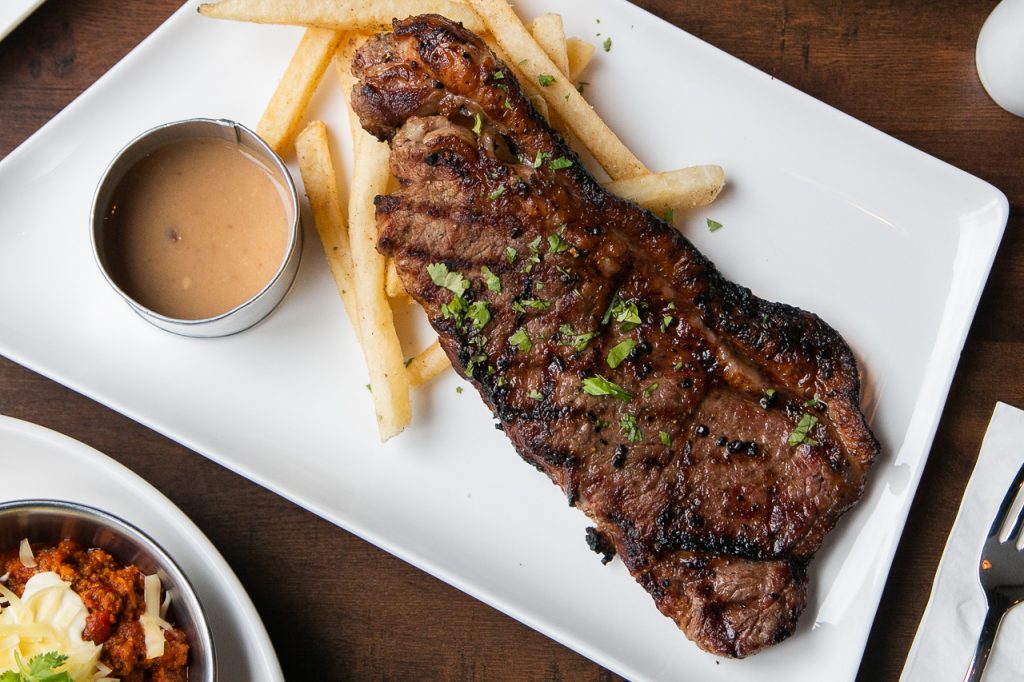 Despite the limited space (Concepto can sit around 70 people), they make sure to accommodate each and every one who comes to 6234 Manalac and its graffitied facade. "We take in diners even just for pregame. Heck, we even entertain more people than our space can contain," says Villanueva. "It's better than having them thrash outside. At least here they can make all the noise they want without disturbing the neighborhood."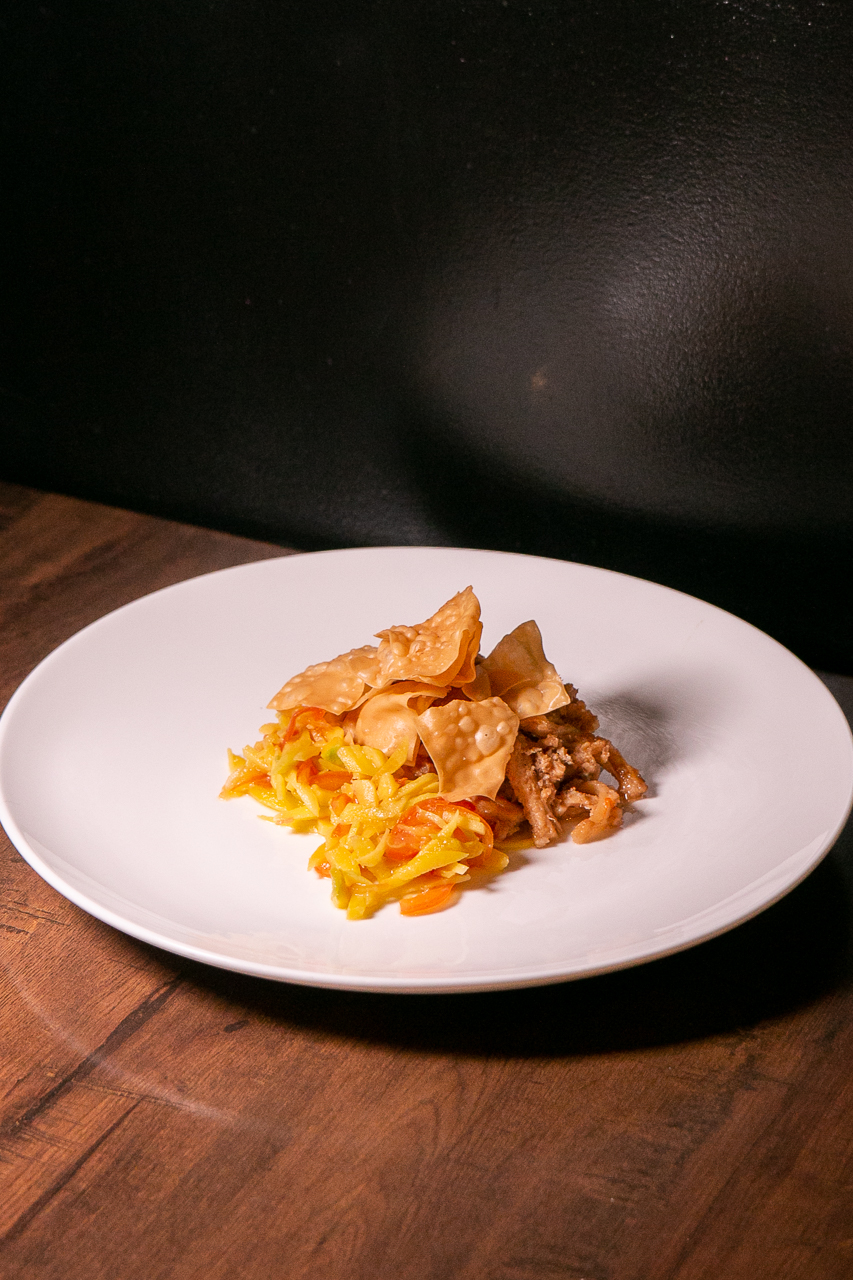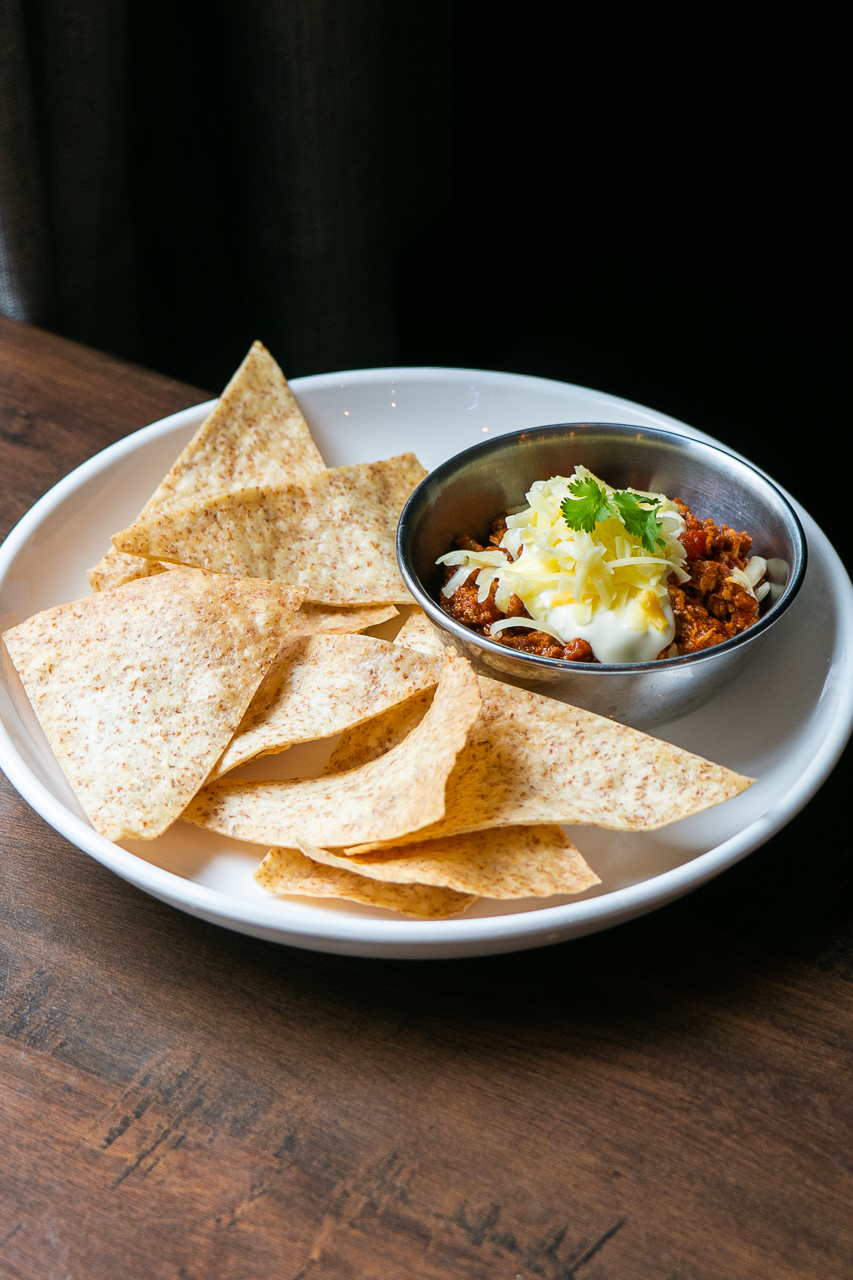 And who wouldn't want to stay inside with their posh interiors, dim lighting, and a decent dining menu to match? Presa who handles most of the matters of the kitchen used to be with a famed meat shop, so one could only imagine his expertise in the field. On his end, he helped conceptualize the fridge where diners can choose what cuts they want for dinner. All you have to do is add P100 to have it cooked and served with a side of fries or rice.
Other dishes on the menu are light yet suitable for the vibe they were going for: a place where you can munch on something while listening to a live performance. Take their starter aptly named after Chef Mikey, a platter of tortilla chips with a side of chili.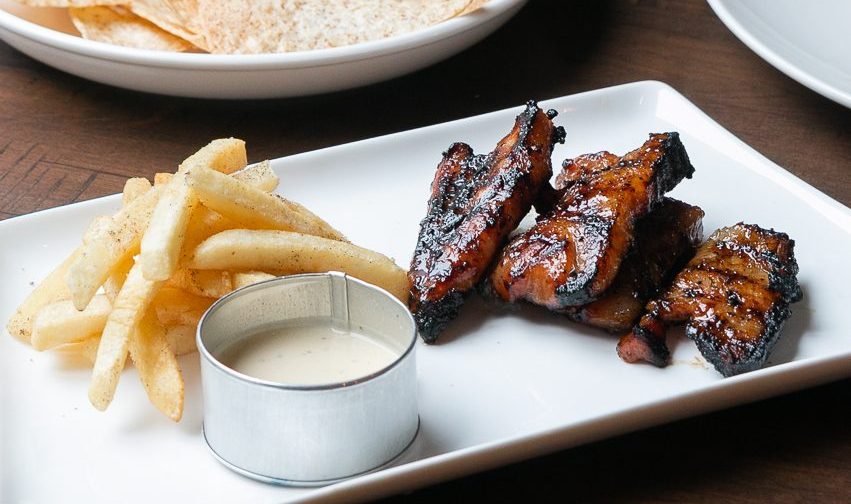 The tortilla is made by frying tortilla bread resulting to thick yet crisp chips. Paired with a chili dip, topped with sour cream and cheese, it's the perfect snack to nibble at while waiting for your order—whether it be a hefty beef steak or their best-selling liempo chops marinated for a minimum of 48 hours.
"We wanted to make room for every kind of Poblacion goer, and that's what we had in mind when we decided to put a lifestyle store, a bar, and a dinner together," del Gallego shares. "Concepto is a place where they can eat, drink, dance, or just sit and listen to music."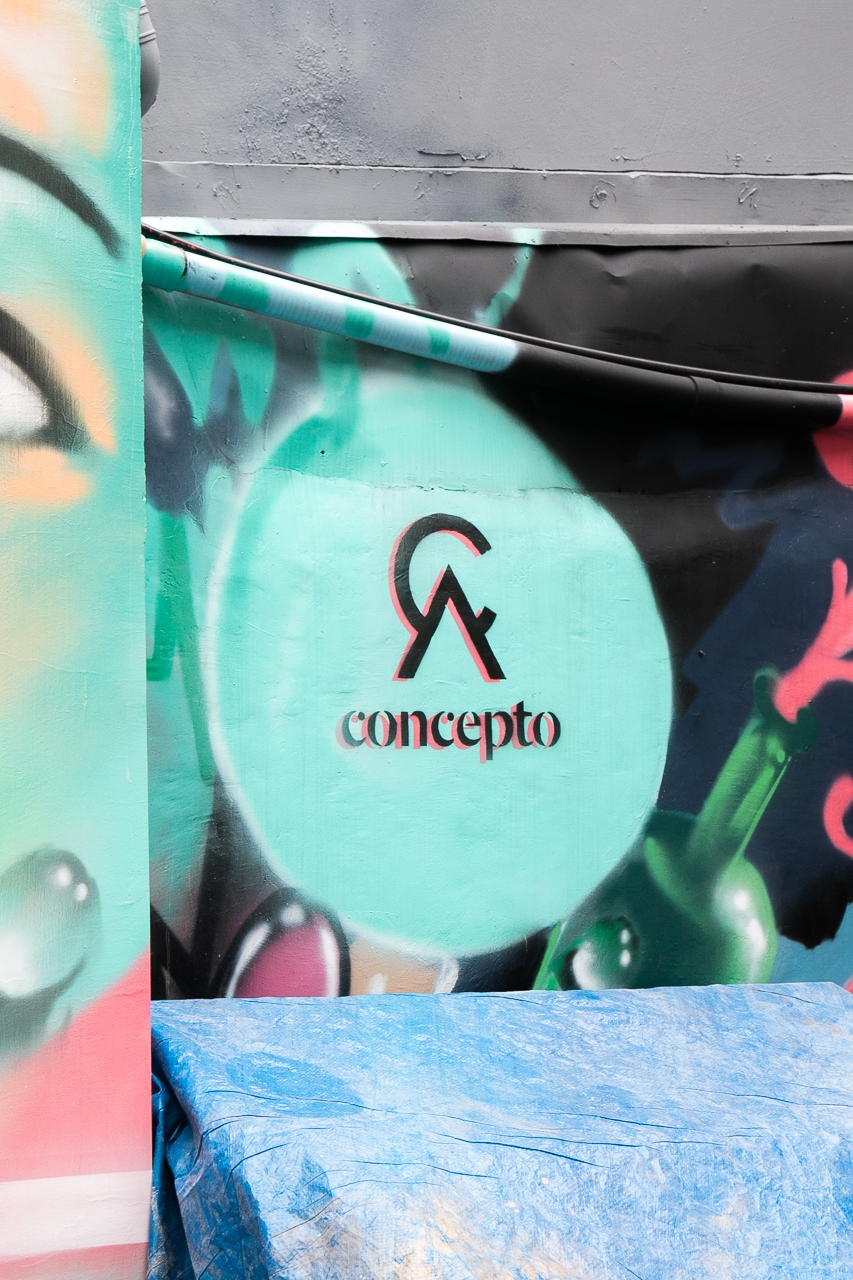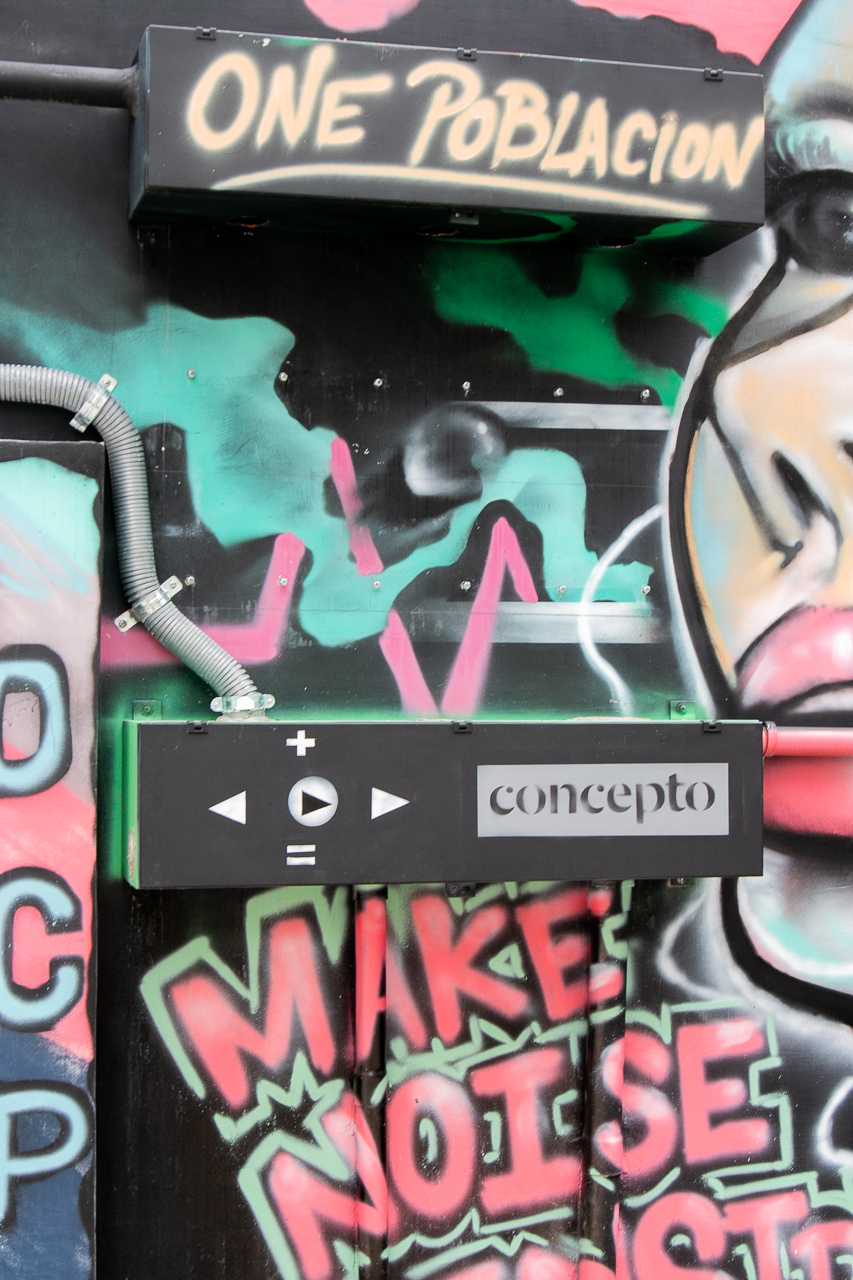 Subscribe to our weekly newsletter to stay up-to-date on the latest restaurants, events, and happenings.
Read more:
Why Poblacion's gentrification is problematic
Poblacion's newest resident Yoi crosses from fusion dining to hip-hop sake bar
You've got to try TETSUO's fried mantou ice cream buns
Read more by Christian San Jose
5 new Poblacion spots to try for your next night out
Hole in the Wall's new resident serves ribs and wings in one platter
No need to worry about getting caught with this Sidechick
TAGS: Concepto Poblacion pregame
WHY GO?
Go for their tortilla with chili dip if you're looking to stay for a drink and to jam with the live performance. For a filling dinner have one of their bang for buck steaks and cold cuts.
MENU