PSID's "JUXTAPOSE" uses adaptive reuse to breathe life into old spaces
The graduating class's exhibit will run for the whole month of October
Aug 14, 2018
Adaptive reuse is the word to remember at the Philippine School of Interior Design's upcoming graduation exhibit "JUXTAPOSE." Celebrating its 51st anniversary, the school will stage the interior design exhibit to explore "adaptive reuse as a solution to design problems."
"JUXTAPOSE" will be held at the penthouse of the Santolan Town Plaza in San Juan City during the whole month of October. It is co-presented by Rockwell, in partnership with the National Commission for Culture and the Arts (NCCA), and mounted in cooperation with All Home, Boysen, Fyrelynn Industries, Habitat, Ilaw Atbp., Larry's Curtains, Matimco, Schema, Tierra Plants, and Toto.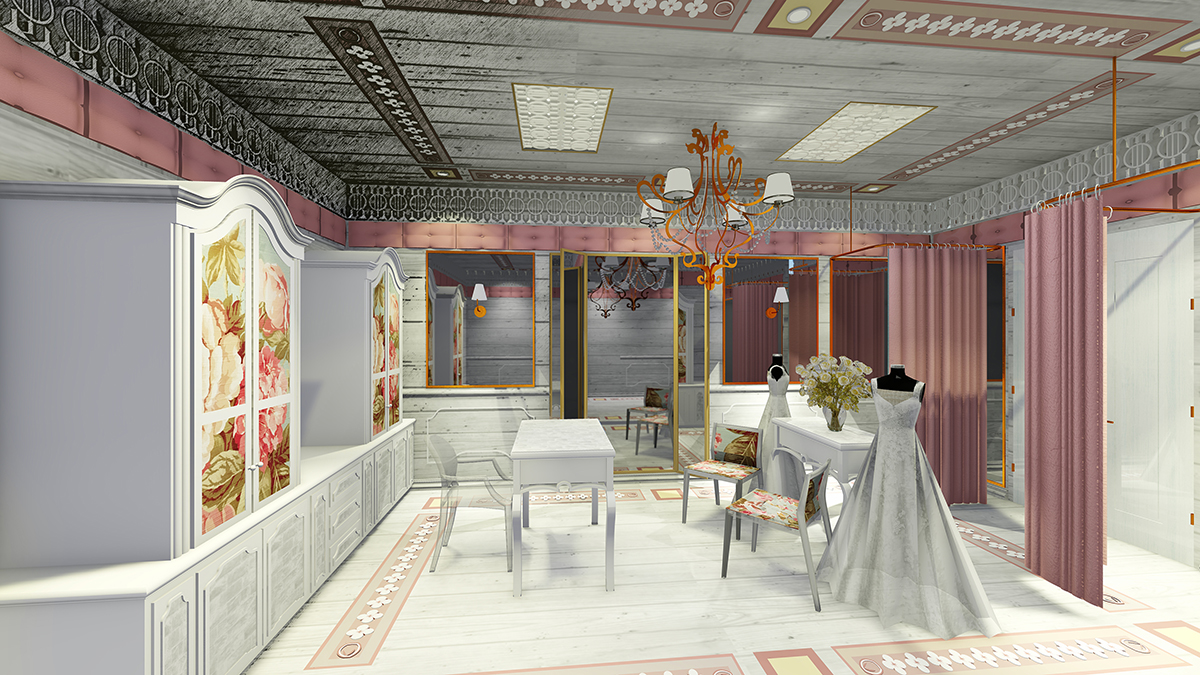 The practice of adaptive reuse means to reuse an old building or site for a different function without altering its core structure; in essence, preserving historical spaces by giving them new life. By devoting their graduation exhibit to it, the PSID Advanced Class of 2018 aim to challenge the audience, proponents of the conservation of cultural heritage, and developers to find creative solutions in the restoration and rehabilitation of historical structures, all the while making a new space by placing past and present side by side.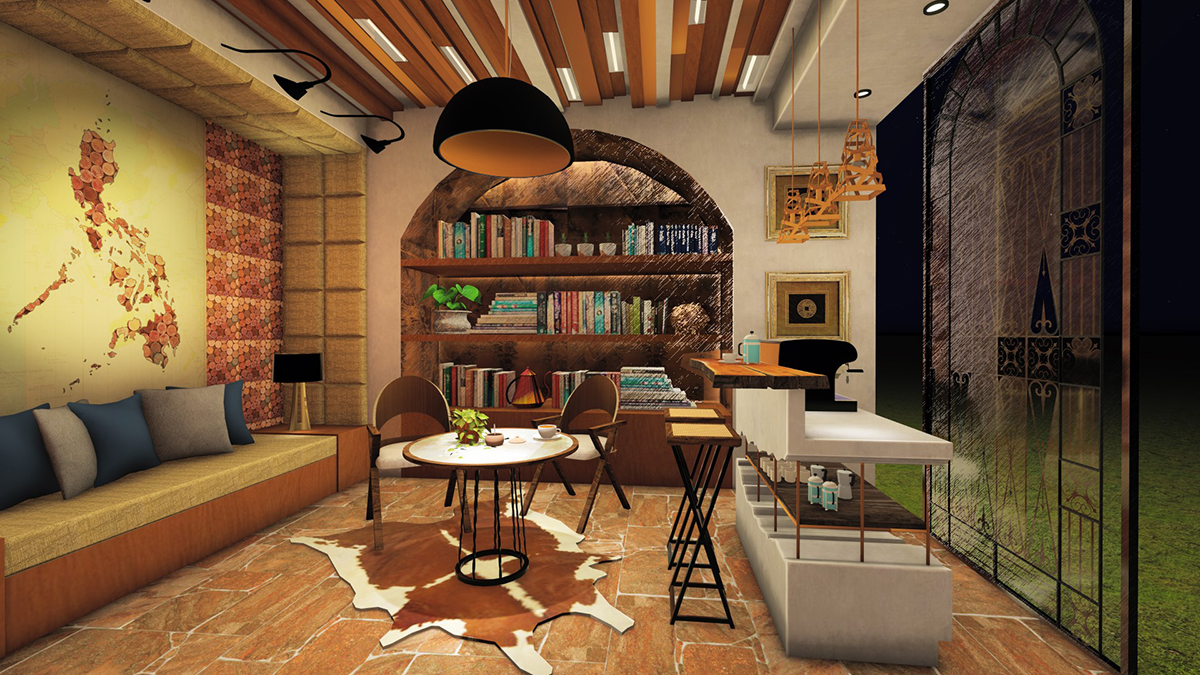 JUXTAPOSE's 17 booths will be presented in three galleries: "Tahanan," "Pangkalakal," and "Pang-industrisya." "Tahanan" will pay homage to iconic residential spaces like "Bahay na Bato" with its booths "The bar beneath…in San Juan", "The Vigan Atelier", "Small Space, Big Living", "Modern Filipino Haven", "Bridal Boudoir", and the "Marahuyo Spa and Tea House." "Pangkalakal" will focus on commercial areas, with the "La Moneda Bookshop and Café", "CC Café + Creatives", "Little Café Museum", "Café 308", "Kusina Aduana", and "Below Zero Gelateria" showing spaces reminiscent of the commerical streets Escolta and Avenida Rizal. Lastly, "Pang-industriya" will be innovating industrial sites with the booths "Fit Street", "Dor-Moderno", "Station No. 15", "Polo Estacion", and "Gentleman's Barber Lounge".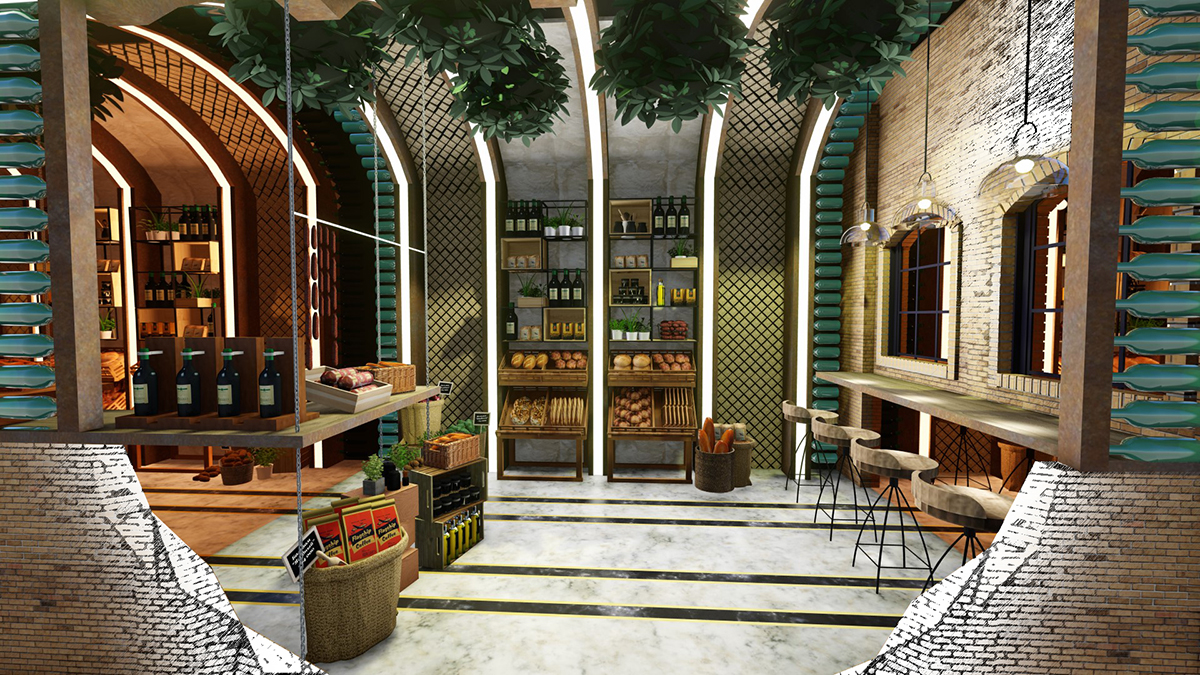 Photos courtesy of Philippine School of Interior Design.
Get more stories like these by subscribing to our newsletter here.
Read more:
How to design your space with color, according to an in-demand interior decorator
How designer Natalya Lagdameo keeps her designs all-Filipino
Eight establishments around Manila that we miss sorely
TAGS: adaptive reuse home decor interior design nolisoli.ph philippine school of interior design