"No law, executive order, or proclamation has been enacted or issued officially proclaiming any Filipino historical figure as a national hero," states the National Commission for Culture and the Arts on their website.
What we do have, instead, are laws and proclamations that honor several heroes for "their significant roles in the process of nation building and contributions to history."
Among our nation's many heroes, two are remembered and held in high regard: Jose Rizal, who can probably boast of having the most tributes among all Filipino heroes, and Andres Bonifacio.
While there are no laws that designate a specific personality as the National Hero of the Philippines, there has been an attempt to identify one. In 1993, then-president Fidel V. Ramos issued Executive Order No. 75, which created the National Heroes Committee. The committee was to "study, evaluate, and recommend Filipino national personages/heroes in due recognition of their sterling character and remarkable achievements for the country," NCCA notes.
The committee came up with criteria on which Filipino heroes would be held against, to determine if they could be proclaimed as national heroes.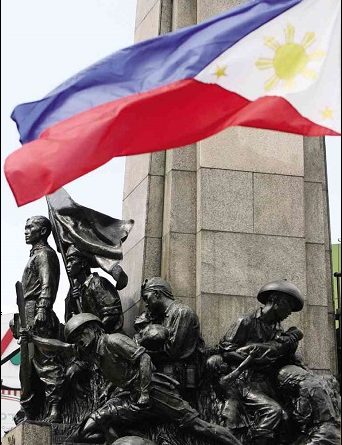 According to the criteria, national heroes:
Have a concept of nation and thereafter aspire and struggle for the nation's freedom
Define and contribute to a system or life of freedom and order for a nation. Heroes are those who make the nation's constitution and laws
Contribute to the quality of life and destiny of a nation
Are part of the people's expression
Thinks of the future, especially the future generations
The choice of a hero involves not only the recounting of an episode or events in history, but of the entire process that made this particular person a hero
There were nine Filipinos that made the shortlist for National Hero as of 1995:
Jose Rizal
Andres Bonifacio
Emilio Aguinaldo
Apolinario Mabini
Marcelo H. Del Pilar
Sulta Dipatuan Kudarat
Juan Luna
Melchora Aquino
Gabriela Silang
No further action was taken on the shortlist though, hence why we have no single National Hero. NCCA notes that the possible reason why no hero as chosen was because it "might trigger a flood of requests for proclamations" and that it may also "trigger bitter debates involving historical controversies about the heroes"—which is very likely, as we continue to unearth and discover artifacts and items connected to our historical figures. (Like that damning letter from Aguinaldo, for instance.)
So who exactly do we celebrate on National Heroes Day? As it is said time and again, it's not only the valiant fighters in the past chapters of our country's story that we remember—it's also the figures in the present, both ordinary and extraordinary, who like our forefathers, dream of a better nation.
Header image courtesy of Edwin Bacasmas/Inquirer
Get more stories like this by subscribing to our weekly newsletter here.
Read more:
You can read this Jose Rizal manga for free
12 witty #RP612fic tweets to celebrate Independence Day 2018
Traitors in Philippine history who are only loyal to one thing
Read more by Pauline Miranda:
Jose Rizal might not be the hero we always thought he was
The most IG-worthy spots in the new National Museum of Natural History