A farming class for the whole family this weekend
Attend a seminar you won't find on YouTube
Aug 28, 2018
We usually equate family farming with the big idea of owning plots of lands and raising livestock to produce commodities. To city people, the idea is close to impractical, if not intimidating or lowly. However, that's only a way to put it as farming can be as normal as fostering your pets.
One of the main players in the agriculture industry who's making farming and good biodynamically grown food accessible is Holy Carabao Holistic Farms. And this Saturday, the people behind the farm (founders Melanie Go and Hindy Weber, and head farmer Romelito Rabina) will conduct a class on how to holistically grow food from home a.k.a. basics of family farming a.k.a. their secrets.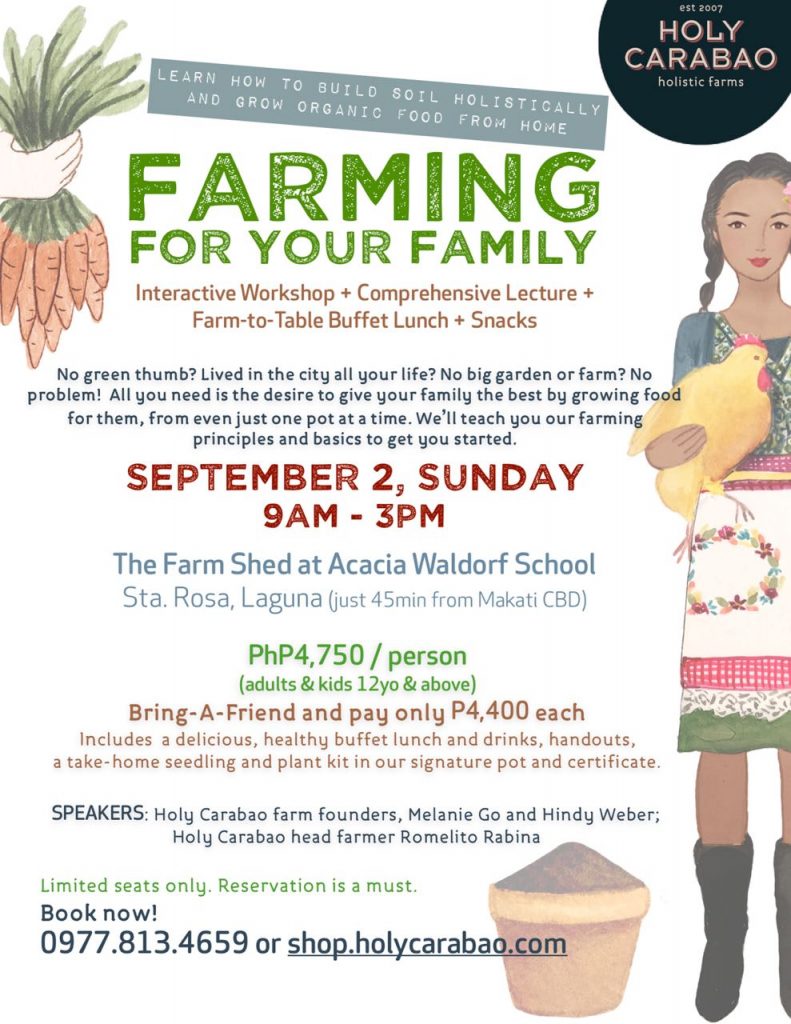 On Sep. 2, 9 a.m. to 3 p.m., learn the farming basics and principles of Holy Carabao in the form of an interactive workshop, comprehensive lecture, and farm-to-table buffet lunch. It will be held at The Farm Shed at Acacia Waldorf School, Sta. Rosa in Laguna.
Admission costs P4,750 per person (adults and kids 12 years old and above), but if you bring a friend, pay only P4,400 each. The fee covers the buffet, handouts, take-home seedling and plant kit in Holy Carabao's signature pot, and certificate.
The day before the family farming class, you can also enroll your kids to Earth Warrior, a workshop and farm experience for the little ones, which includes a farm lecture, guided tour of the farm, farm games, planting, zipswing, animal feeding, and a carabao cart ride.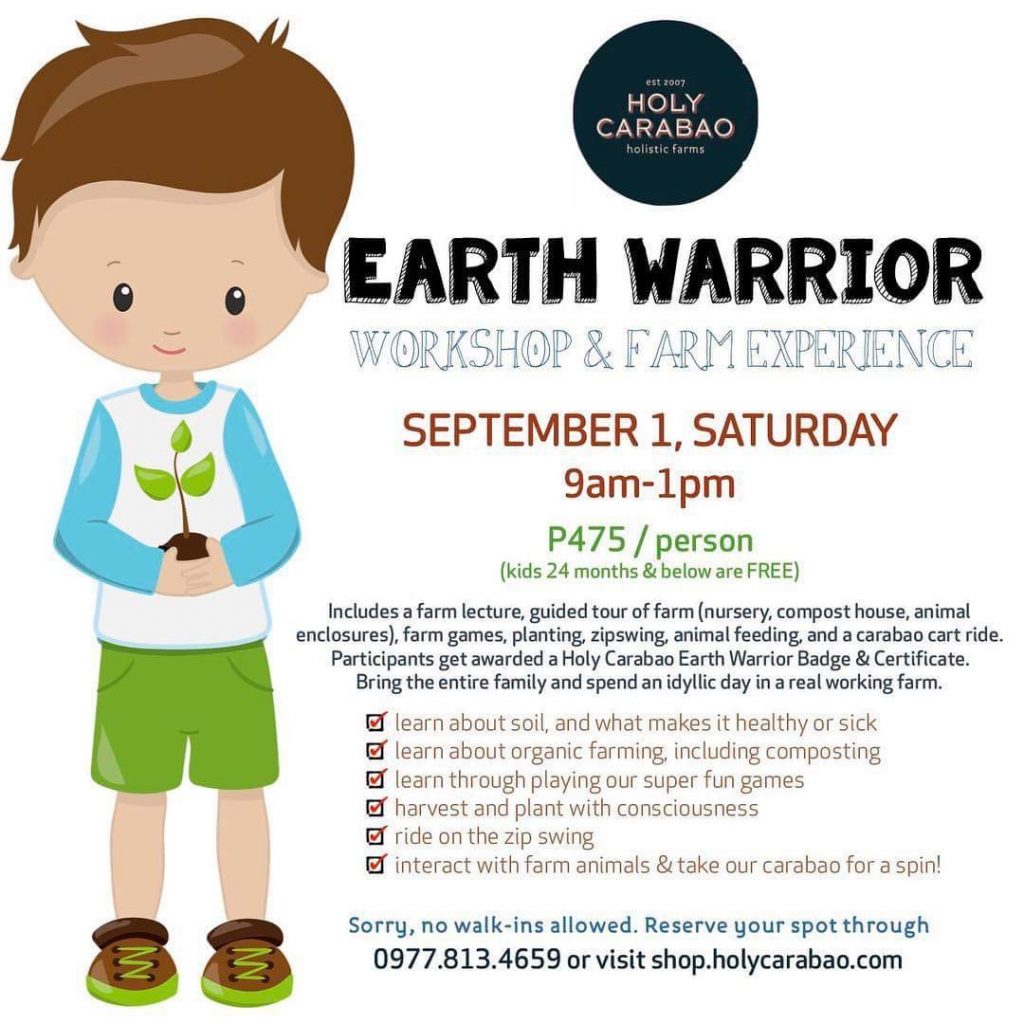 For reservation and more information, contact 0977-8134659.
Get more stories like this by subscribing to our weekly newsletter here.
Read more:
Planning to try urban farming? Get help from this Facebook group
Why we need to start teaching agriculture in our schools ASAP
Here's how New Zealand can help Philippine agriculture
TAGS: acacia waldorf school family farming holy carabao