First look at the Starbucks Reserve Roastery in Milan, Italy
The 2,300-sqm. store boasts of a roastery and a cafe, sans frappuccinos
Sep 7, 2018
Starbucks has done it. For the first time since its founder Howard Schultz conceived the idea of putting up his own coffee shop while on a trip 35 years ago, Starbucks is set to open its first foray into the Italian market. But some are skeptical about the move. How well will a commercial coffee company fare in the country where it all started?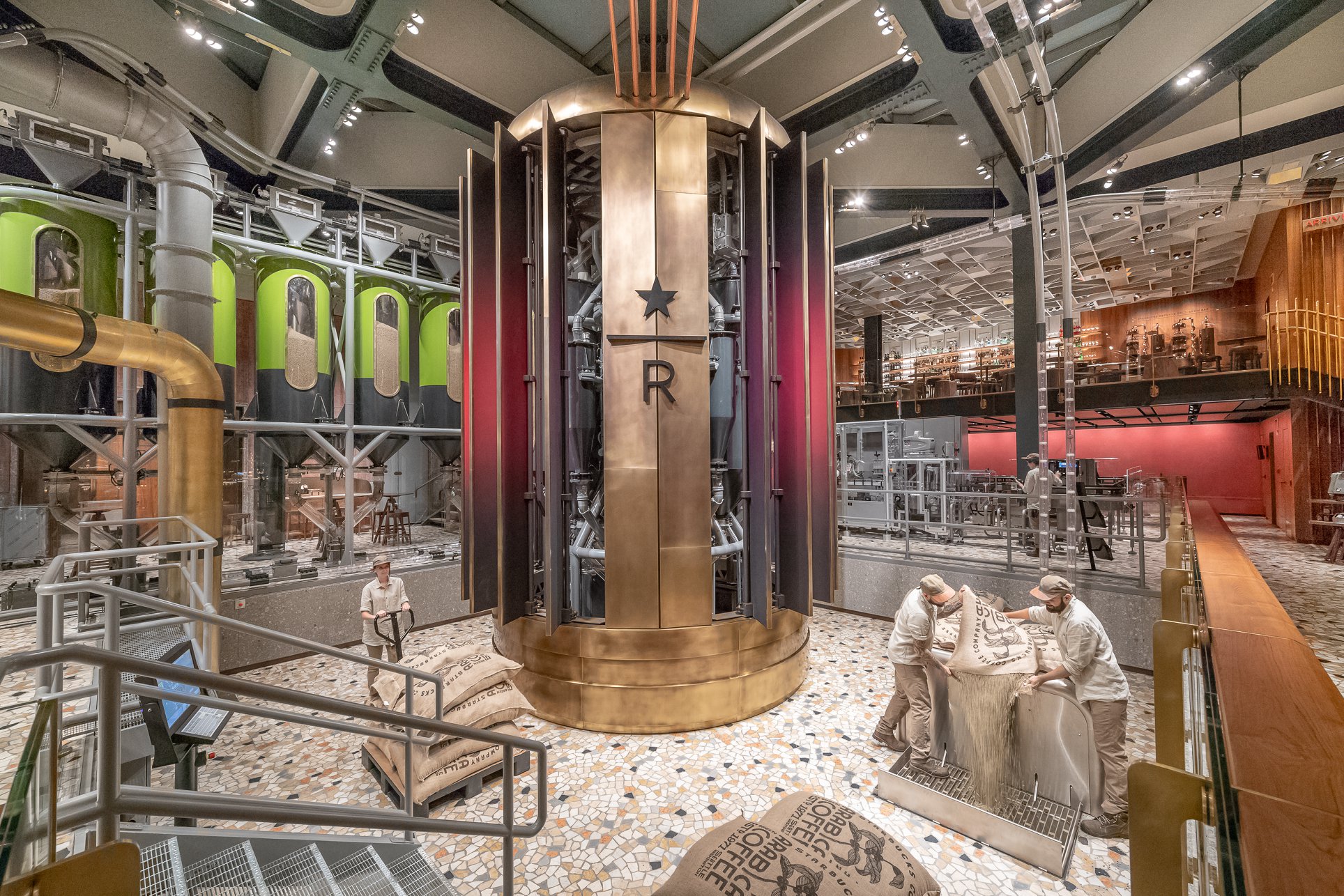 The 2,300-sqm. store located near the cathedral in Piazza Cordusio boasts of a roastery (the third of its kind) and a cafe. Starbucks chose to retain the original facade of the building which was once home to the post office.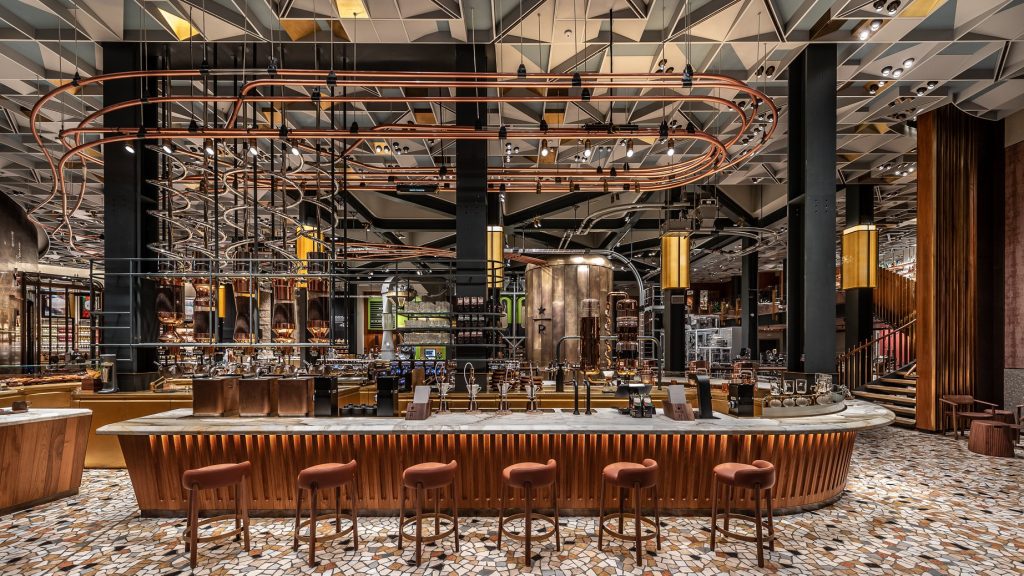 A 6.5-meter high bronze cask, Italian-manufactured Scolari coffee roaster will meet customers as they enter the store. To the right is the coffee bar with marble countertops carved from a 30-ton block of Calacatta Macchia Vecchia marble from a Tuscan quarry.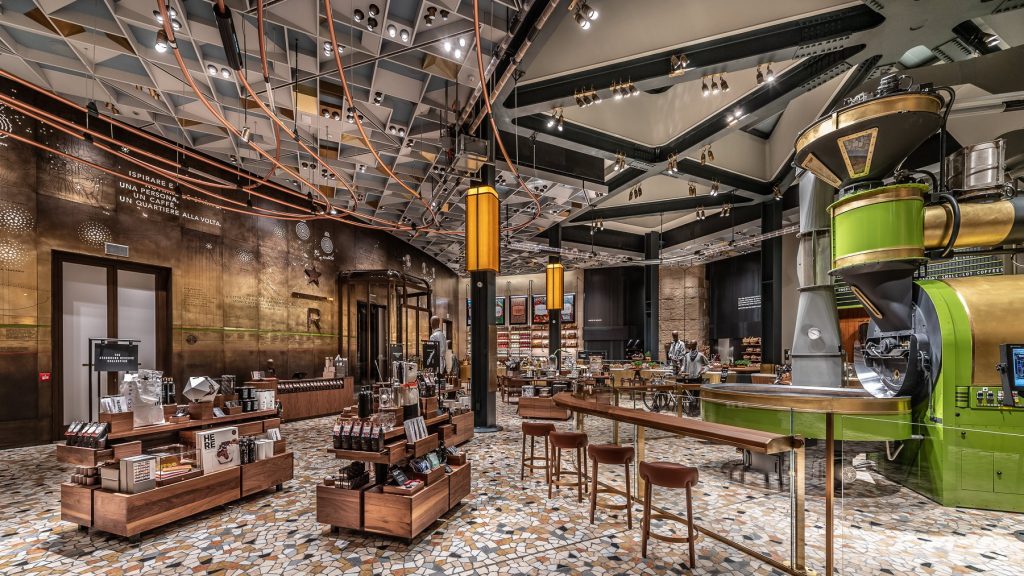 In a Facebook post, Starbucks described the roastery a stark contrast to the two existing roasteries in Shanghai and Seattle which feature dark tones. "The Milan Roastery is an explosion of color, including marble in jewel tones and a roaster and clackerboard display in a distinctive, vibrant green inspired by the coffee card for Starbucks Reserve Ethiopia Kayan Mountain Farm."
The floors of the entire store are laid in stunning mosaiced marble handcrafted in the traditional Palladianan style.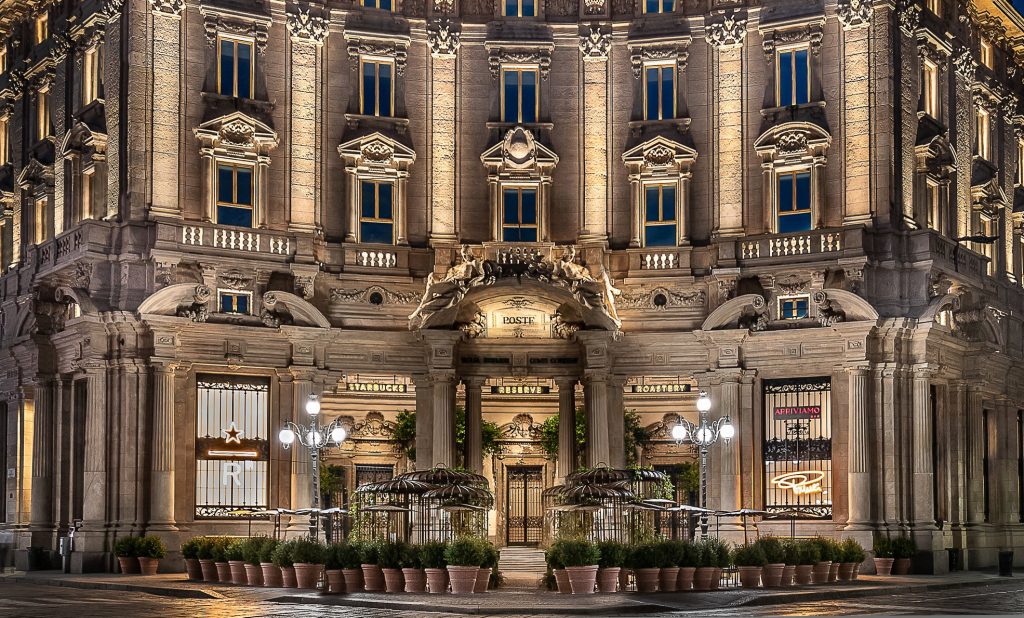 Customers can also look forward to the Arriviamo Bar upstairs and to al fresco-style seating outside to a view of the streets.
The company is planning to put up more stores in the coming years but with a more casual approach similar to the usual Starbucks store all over the world.
However, the locals don't seem to be taking the entry of the world's largest coffee company very well.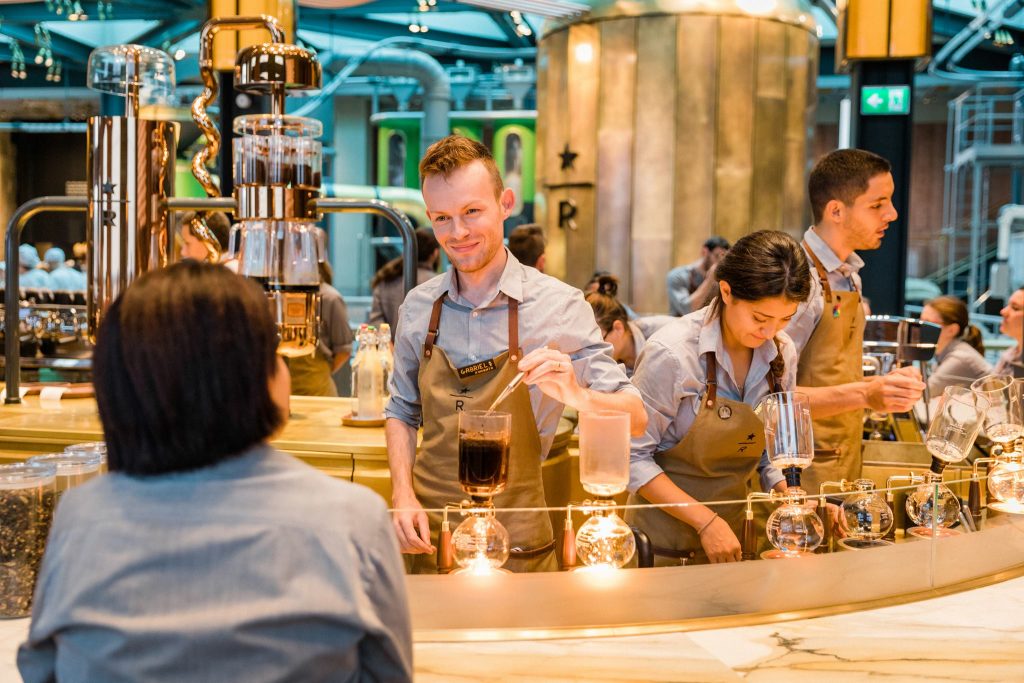 Italy is considered the world's fourth-largest consumer of coffee. The Federazione Italiana Pubblici Esercizi (FIPE), which represents the country's bars and restaurants, said there are 149,154 coffee outlets in the country.
In an interview with The New York Times, Starbucks, however, assured customers that they are "not coming to Italy to teach people about coffee. This is where coffee was born," said its chief design officer Liz Muller. Instead, Starbucks "wanted to come and bring a premium experience that is different to what people in Italy are used to."
Photos courtesy of Starbucks Partners Facebook Page
Get more stories like this by subscribing to our weekly newsletter here.
Read more:
Has Starbucks found the best alternative to plastic straws?
Starbucks is not satisfied with their limited reusable cups
Your favorite Starbucks drinks in 150 calories or less
TAGS: coffee starbucks italy starbucks reserve roastery