What TRAIN Package 2 means for the book industry
Is it the "Great Book Blockade" all over again?
Sep 10, 2018
Are Filipinos voracious readers? If the annual turnout at book fairs is any indication, then yes. Plus the fact that bookstores—both brick-and-mortar and digital—continue to thrive. But a recent post by local online bookstore Aklatan shook the Filipino reading community.
In this age of revisionism, the thought that the production and importation of some of our primary sources of (reliable) information—books, publications, and documents—would no longer be incentivized is terrifying.
But before we fall into a deeper panic, let's try to understand what it all means.
A little background on the laws
The post brought attention to a part of the Tax Reform for Acceleration and Inclusion (TRAIN) Package 2, or House Bill No. 7458 (Corporate Income Tax and Incentives Reform Act), which lists provisions that are proposed to be repealed. Among the sections included Section 12 of Republic Act No. 8047, or the Book Publishing Industry Development Act.
Section 12 states, basically, that "persons and enterprises" in book publishing, who are registered with the National Book Development Board can avail of incentives provided under the Omnibus Investment Code, "provided, that book development activities shall always be included in the Investment Priority Plan."
Under the same section, imported books and materials are also, under strict monitoring and conditions, tax and duty-free.
Aside from tax and duties, publications are also exempt from expanded value added tax.
However, House Bill 7458 proposes that the tax incentives granted for Book Development be revoked. This means that retail prices on books will increase—the same way it has for the rest of our basic commodities under TRAIN.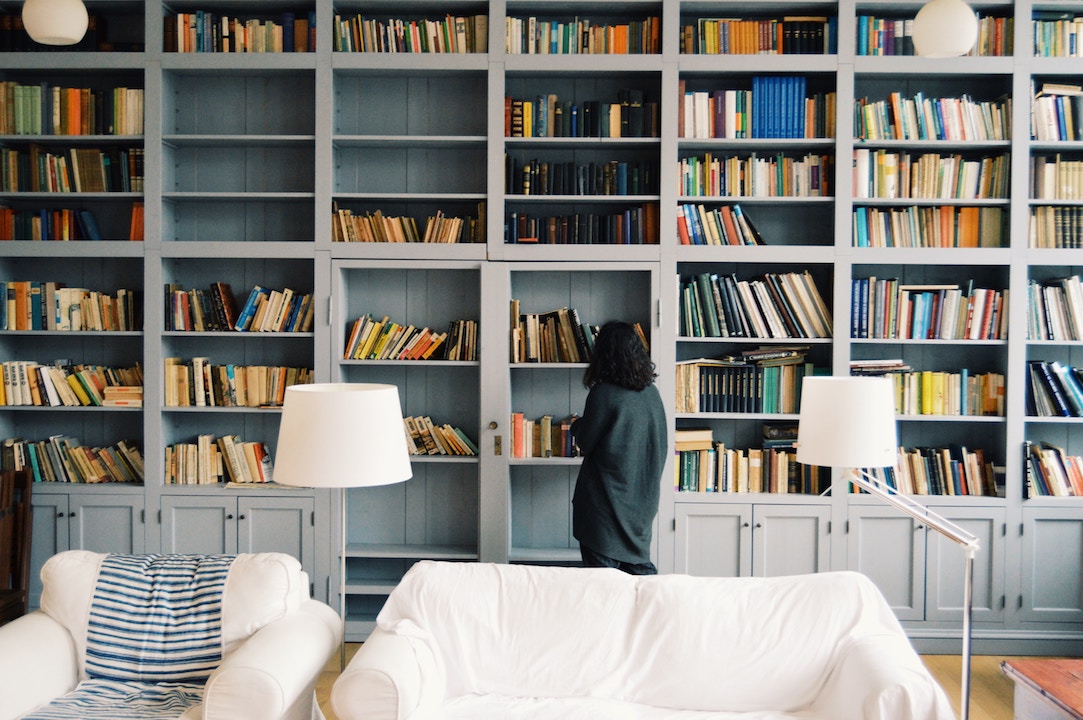 The Great Book Blockade, Part 2?
The proposed repeal apparently isn't the first time the government has touched the Book Development Act. Aklatan shares an incident in 2009—called the "Great Book Blockade"—which involved misinterpretation of RA 8047 by the Bureau of Customs, resulting in the stopping of importation of new books for a few months.
Meanwhile, an employee of the Department of Finance named Nina Asuncion on Facebook, shared (in the comments section of Aklatan's post) that "with or without RA 8047 (or the provisions on SIPP [Strategic Investment Priority Plan] in the TRABAHO Bill [also known as the TRAIN Package  2] or even the Florence Agreement [a UNESCO-initiated agreement on the importation of educational, scientific, and cultural materials—books and publications well included—which the Philippines is a part of]), the Tax Code and the Customs Modernization and Tariff Act have provisions exempting the sale and importation of books fromVAT and customs duties, respectively."
Basically: We shouldn't worry about our books—the repeal of RA 8047 through TRABAHO won't jeopardize our right to education (through making "educational/scientific/cultural materials" unaffordable), as there are other laws that can also provide for incentives for publishers.
Asuncion further illustrates:
"If you buy a book online from abroad, no VAT or Customs duties shall be imposed [because] of [Section] 109 [of the Tax Code] and [Section] 800 [of the Customs Modernization and Tariff Act].
If you buy, say, an Ambeth Ocampo title that is a reprint, that sale is VAT exempt because of [Section] 109.
If you talk about a new book by Ambeth Ocampo on its first print, the publisher is incentivized, the important of raw [materials] to produce it is VAT and Customs duties free [because] of [Section 12 of RA 8047]. Its eventual sale to you is VAT-exempt because of [Section] 109 [of the Tax Code]."
So that's that. It's understandable why people were distressed, but hope isn't lost yet; it seems there still remains some safeguards in our other laws.
For more information on books and taxes, the Official Gazette has a handy FAQs page.
Photos courtesy of Unsplash
Read more:
This online bookstore is filling the gap in the Filipiniana market
This app lets you read more than 50 alamat or legends
You can now franchise National Book Store
Trick yourself into reading books again
TAGS: 2018 tax law book book publishing industry development act books great book blockade 2009 tax reform tax reform acceleration and inclusion TRAIN Law