MIBF finds: Treat yourself to these self-improvement books by local authors
Self-love amid quarter-life crisis is important. Head to #MIBF2018 and score some of these local self-help titles
Sep 13, 2018
When you step into the halls of the 39th Manila International Book Fair, you can see people of all ages scavenging for the perfect book, stall by stall. Parents are browsing through academic or children's book publishing stalls and student, clad in uniforms, are carrying baskets filled with classics or YA novels. A striking fact here, however, is that most young professionals are seen crowding the shelves of self-improvement titles. Most of them are holding or reading the synopses of Gretchen Rubin's "The Happiness Project," Richard Carlson's "Don't Sweat the Small Stuff," and Jen Sicero's "You Are a Badass."
With the physical, mental, and financial stress of trying to keep up with this fast-paced society, it's not much of a surprise how people in their early 20s and 30s are searching for more ways to live towards their success. Well, while we clamor for the help from (mostly) international bestsellers, it's best that we also highlight some personal development books written by Filipino authors.
What better way to seek self-improvement than by reading the works of authors who are actually surviving in this society, right? So for your next MIBF 2018 visit, try taking a look at these local self-help books:
How Underdogs Can Become Overcomers?
by JPaul Hernandez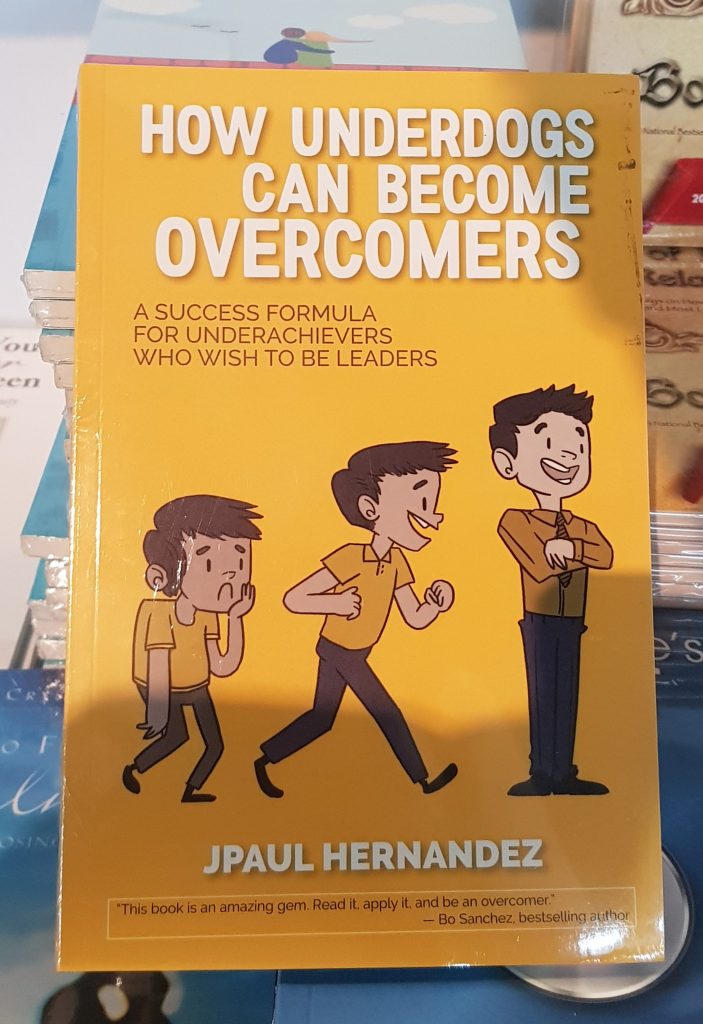 Underdogs, they say, are the ones with little chances of winning—whether it may be in sports or any competition. But Hernandez, who also went through a quarter-life crisis, retells in this book how he survived his "stressors" and recovered, even after finding himself in "ground zero."
Where to find it: Kerygma Books Hall 1
P150
Success Beyond Success
by Orange Garcia

Success has no limit. In this book, business and social entrepreneur Garcia reminds us of persistence amid the "debt, darkness, and despair" in our lives. This is for those who feel that they have lost a sense of purpose and are in dire need of some redirection with their goals.
Where to find it: Kerygma Books Hall 1
P100
As You Enter the Race
by Maloi Lalibiran Salumbides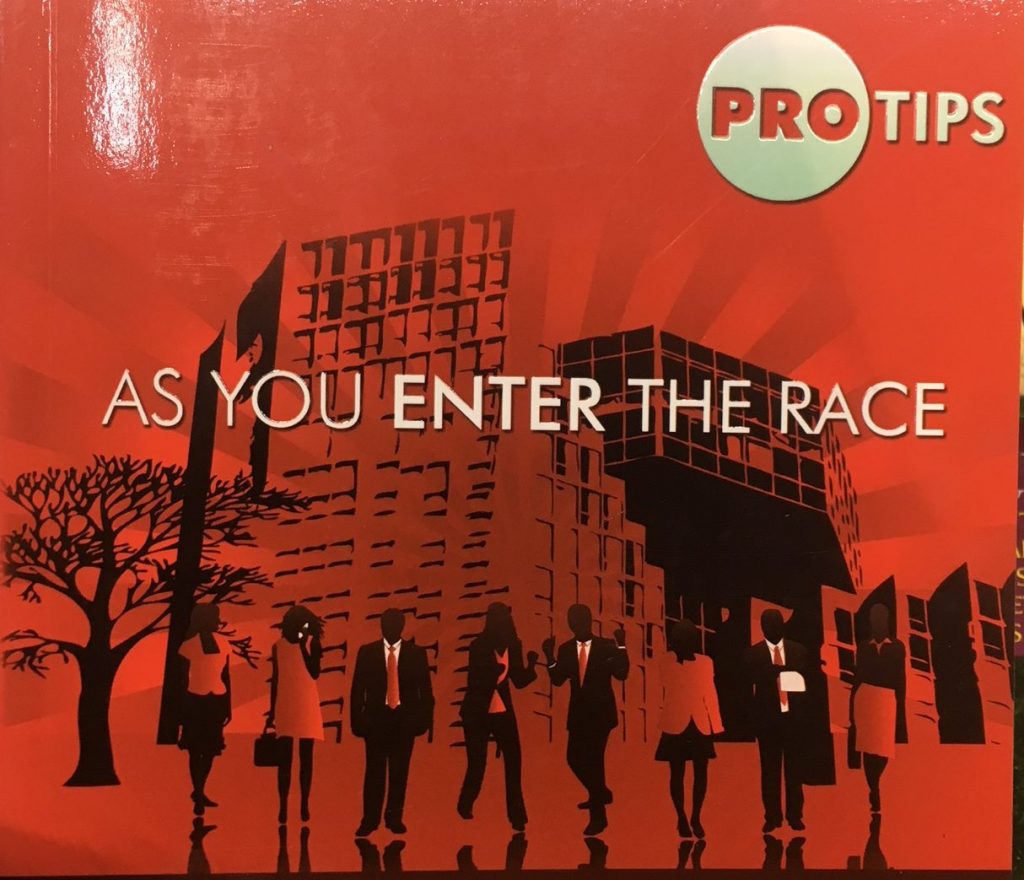 Salumbides gives a fresh perspective on handling the transition from school to workplace. But this book is not just for fresh graduates; it also gives young professionals (or even veterans) tips on battling burnout and remaining committed to your career.
Where to find it: CSM Publishing Hall 4
P220
From Mourning to Morning
by Cheri Roberto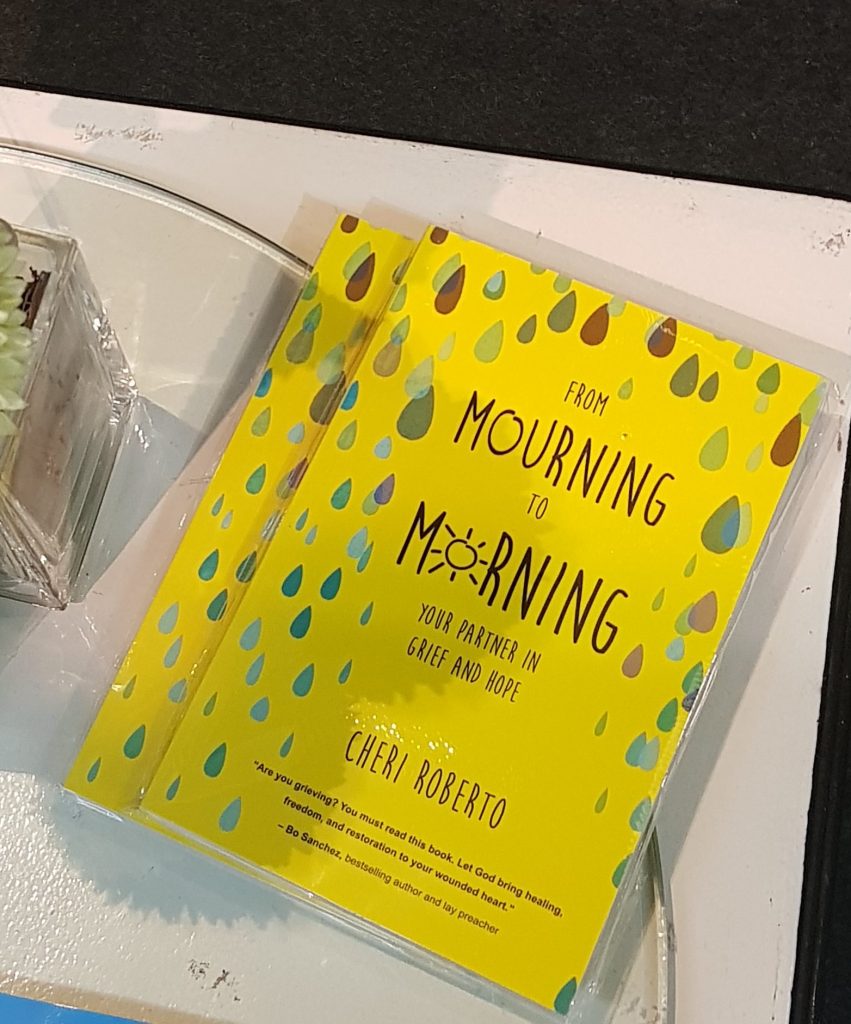 This book gives comfort to those who are lost after losing a loved one. Although we have different personal ways of dealing with grief, this book reminds us how important it is to not isolate ourselves from help. The author shares her own experiences, and even provides a "Funeral Etiquette 101."
Where to find it: Kerygma Books Hall 1
P150
You Can Be Happy Again
by Edwin Soriano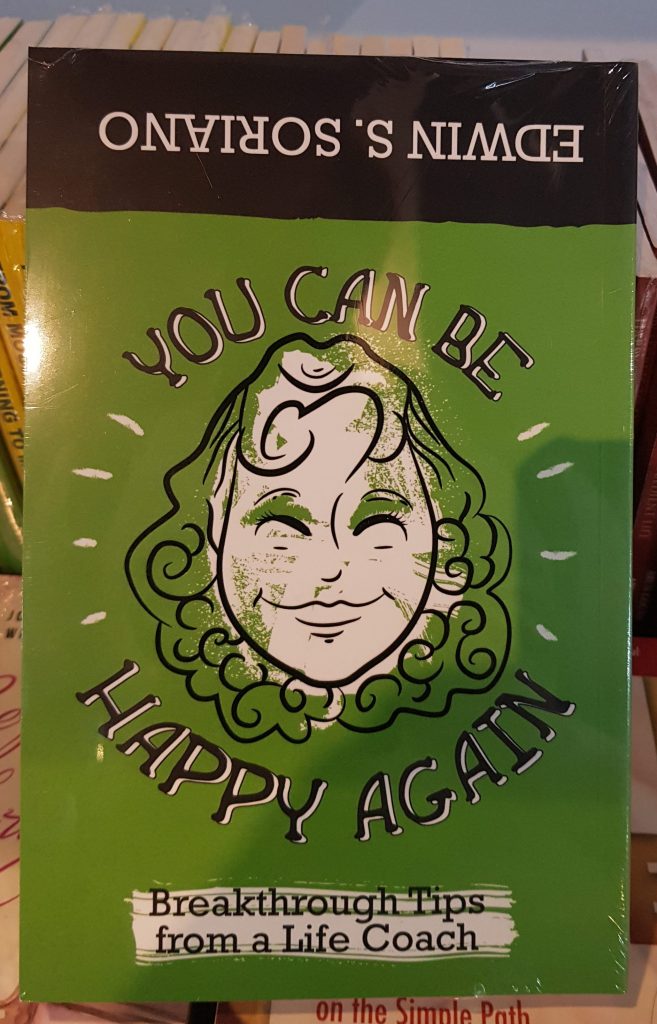 "Get out of your pain zone," the author writes. This book boasts of optimism while it encourages you to look back at your innermost fears. Plus, even though we don't want to judge by it, the upside down cover may already be able to put a smile on your face.
Where to find it: Kerygma Books Hall 1
P150
Career Shift: Follow Your Passion
by Penny Sicangco Bongato
There is no deadline in chasing your dreams. This book is for those who still find themselves confused with their career choices, most especially those who had to choose financial stability over passion. Bongato, who has experienced more than 20 years in the Human Resources industry (a very fitting sector with this topic, by the way), guides the readers through three phases of self-discovery (or re-discovery).
Where to find it: Kerygma Books Hall 1
P395
Get more stories like this by subscribing to our weekly newsletter here.
Read more:
If you really love books, follow this book fair etiquette
10 unique book finds on Filipino cuisine at MIBF 2018
TAGS: book list mibf nolisoli.ph positivity