5 bridges in Metro Manila we're not crossing anytime soon
Brace for more traffic as DPWH closes these bridges for reconstruction
Sep 18, 2018
As if the traffic caused by the start of -ber months is not enough, commuters and drivers will have to brace themselves as many bridge construction projects start this month, therefore making some roads in Metro Manila inaccessible for the time being.
Here are five bridge rehabilitation projects by the Department of Public Works and Highways (DPWH) which will likely cause heavy traffic in the next few months, so better find an alternate route if you are passing by these roads.
Estrella-Pantaleon Bridge (Rockwell Bridge)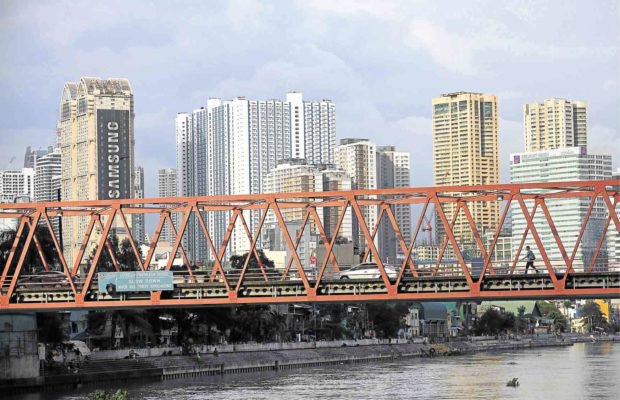 The 676-meter two-way steel bridge that runs across the Pasig River connecting Estrella Street in Makati near the Rockwell Center to Pantaleon Street in Mandaluyong will be closed off for expansion as early as next week.
Under the development assistance agreements funded by China, the 9-year old bridge will be expanded to a 4-lane road to accommodate more vehicles which would cost P14 billion. The project is expected to take up to 30 months before completion.
Old Sta. Mesa Bridge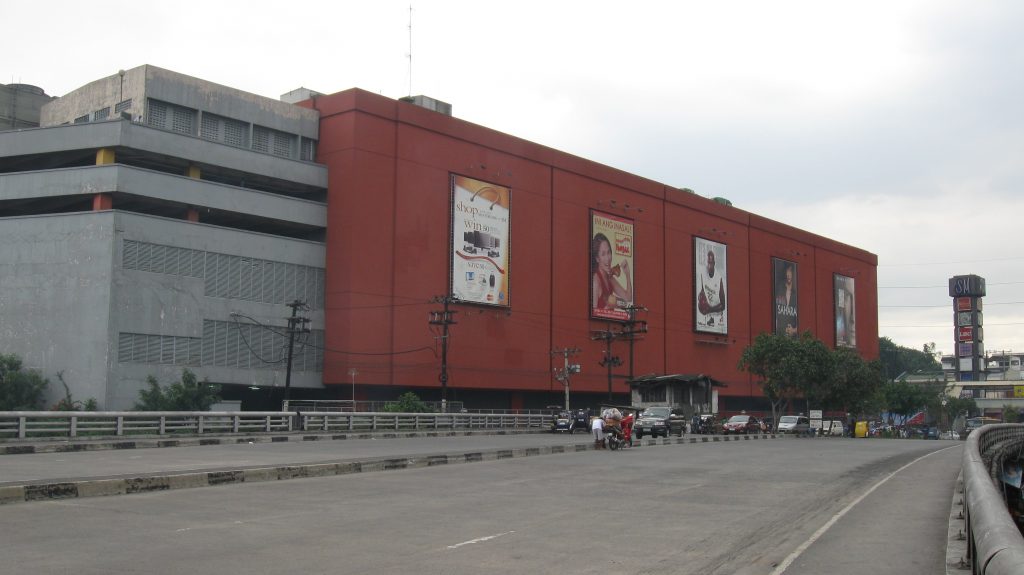 To give way to the construction of the Skyway Stage 3, the Old Sta. Mesa bridge which connects San Juan to Sta. Mesa in Manila will be closed for seven months, according to Metropolitan Manila Development Authority (MMDA).
MMDA has advised more than 80,000 motorists who regularly cross the bridge to take alternate routes such as F. Manalo Street or G. Araneta/Aurora Boulevard, Libiran, Boni Avenue, and F. Blumentritt Avenue.
Mabini Bridge and Nagtahan Flyover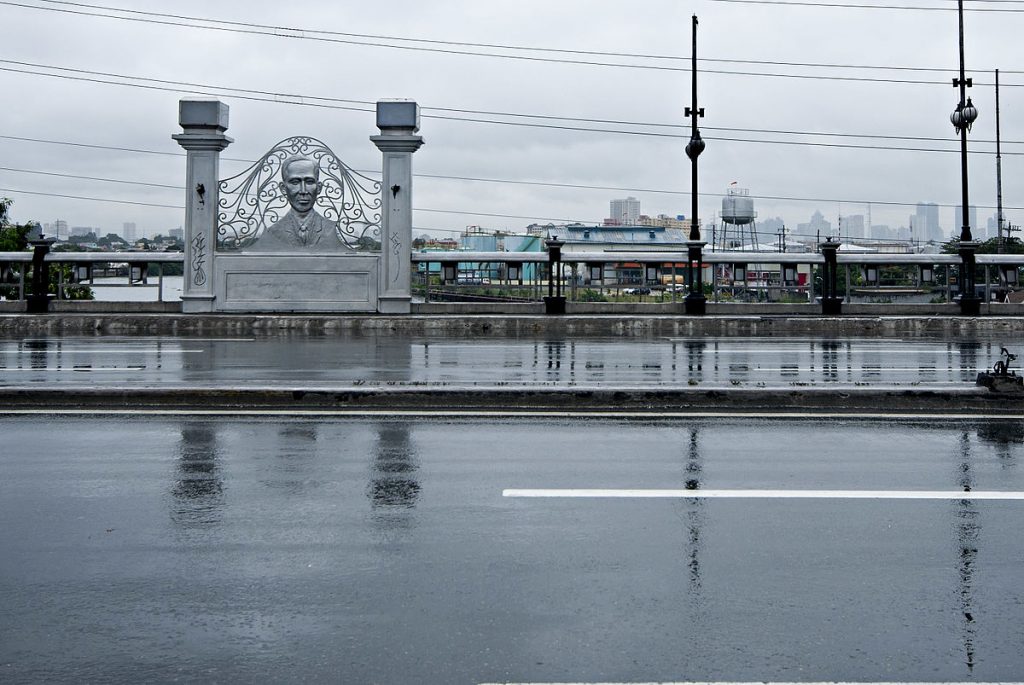 Motorists passing by Mabini Bridge and Nagtahan Flyover in Manila may have to use Ramon Magsaysay Boulevard or Legarda St. as repairs are underway and will not be complete until after four months.
Luckily, unlike the aforementioned constructions, the asphalt overlay and electrical works in the Mabini Bridge and Nagtahan Flyover will only cause its lanes to be closed off from 11 p.m. until 5 a.m. the next day.
Otis Bridge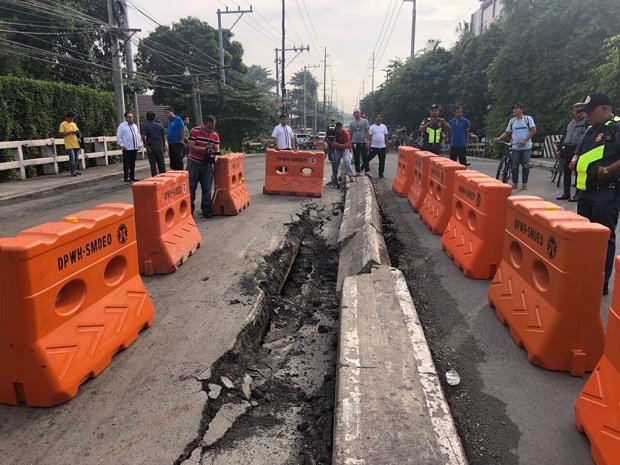 After having been closed off by the Manila Disaster Risk Reduction Management Council in June due to "instability," Otis Bridge in Paco, Manila is still not passable for vehicles. Part of the middle of the 50-year old bridge has collapsed and sunk forcing motorists to take alternate routes to reach Taft Avenue, Quirino Highway, and parts of Paco and Sta. Ana.
The bridge has since been only passable on one side for foot traffic and is expected to open March next year.
Header image courtesy of Lyn Rillon for Inquirer.net
Read more:
How much money are we losing every day because of traffic?
The solution to Manila's traffic problem may be in Pasig River
Going to the airport from QC? Try this new P2P bus service
Buckle up: Airfare hike takes effect this month
TAGS: dpwh estrella bridge Mabini Bridge Metro Manila MMDA Nagtahan flyover old sta mesa bridge otis bridge rockwell bridge traffic