Director of Robin Padilla, Piolo Pascual Marawi film resigns due to conflict on perspectives
"This project is no longer reflective of my beliefs as a Mindanao storyteller," says Sheron Dayoc
Sep 20, 2018
Award-winning filmmaker Sheron Dayoc announced on social media on Monday, Sep. 17, that he has resigned as the director of the Marawi film project Children of the Lake.
"The producers and I have totally different perspectives on how the story of Marawi should be told," writes Dayoc on a Facebook post.
Children of the Lake is a film about the "longest urban war" in the Philippines in Marawi City in 2017. Its production was announced earlier this year when actors Robin Padilla, Piolo Pascual, and director Joyce Bernal returned from a visit in the war-torn city in January. Padilla, one of President Rodrigo Duterte's outspoken supporters, said it's not going to be a government propaganda material—but a "form of peaceful revolt" that will narrate true stories. It will "feature the people of Marawi who are still living in the city, real soldiers, and other personalities," writes Spring Films on a Facebook post in July.
The film will be produced by Spring films, an independent production house managed by Bernal and Pascual. Padilla, Mylene Dizon, Jasmine Curtis-Smith, and Sid Lucero will star among many others.
Despite the seemingly good intentions behind the creation of the film, Dayoc shares that he is at odds with the film's essence now.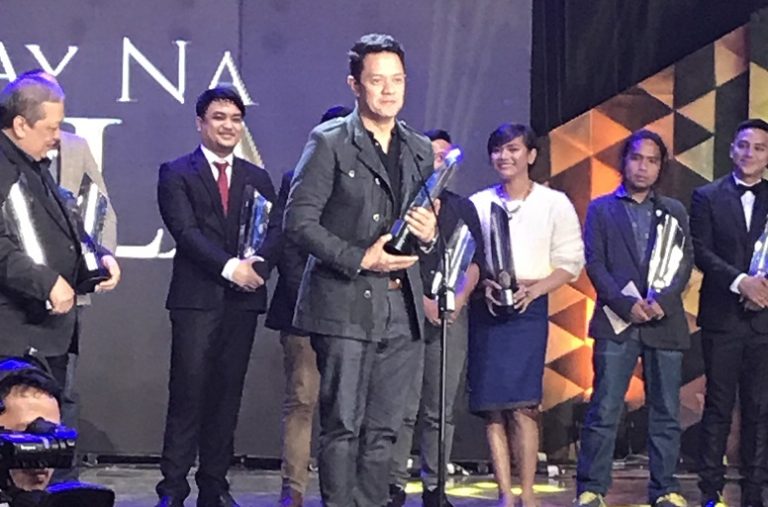 "My professional career started and rooted in telling the narratives of the marginalized Muslim Mindanao and this project is no longer reflective of my beliefs as a Mindanao storyteller," says Dayoc who hails from Zamboanga.
"This isn't a love story, horror, or comedy film that I would openly compromise. This is such a sensitive subject matter and the story must be treated with prudence in respect to all the lives lost during the war in Marawi."
He was the mind behind the lauded film Women of the Weeping River, which won Best Picture at QCinema 2016. The film was about a generational blood feud in a Muslim community. It sheds light on the narrative of conflicts the people of Mindanao go through. He also won the Mecenat Award at the 21st Busan International Film Festival in South Korea that same year for his documentary The Crescent Rising, which is about the armed struggle in Mindanao.
"I fought for what I believe is right on how to tell this story. I could be wrong, but I could also be right, but certainly I need to make a position and this is my stand," says Dayoc.
Get more stories like this by subscribing to our weekly newsletter here.
Featured image courtesy of Spring Films on Facebook
Read more:
How women are at the forefront of Marawi's rehabilitation
What we don't see: Marawi refugees coping with displacement
Beyond the fighting: What the Marawi crisis could also entail
TAGS: children of the lake joyce bernal marawi city Piolo Pascual robin padilla sheron dayoc spring films