The rejected tomatoes issue is rooted in our country's lack of local support
It's easy to say that they could've done a lot with the tomatoes, but this is why they couldn't
Oct 9, 2018
More than ten tons of tomatoes were thrown in a Laguna landfill as a result of oversupply. Upon seeing this news, people straightaway posted other ways of putting it into good use in an attempt to prove that this much produce shouldn't go to waste.
"Puwede pa 'tong gawing ketchup!" one Twitter user wrote. "Sayang, tomato soup pa sana 'to," a Facebook user added. Sadly, we can go on and on enumerating all possible uses of tomatoes—from food and beverage to skincare and healthcare—but it won't help anything. The issue here is not lack of knowledge or creativity in using tomatoes. It's the lack of support given to local produce.
The wastage has affected more than 40 tomato farmers from San Antonio, Laguna. Agriculturist Marlon Tobias told Inquirer.net that the fruits cannot be sold anymore as traders from Manila refused to buy the harvested tomatoes a week ago. Since the tomatoes have started to rot, they had to "dispose of them in a sanitary landfill or as animal feed."
It turns out that the demand for harvest has constantly been on the decline for the past month. Farmers were forced to sell their supply for a lower price, almost 20 percent less of their normal sale. Despite the low prices offered, the traders still had to refuse. They know that even if they do bite the bargain, much of the produce will still end in wastage.
And this rejection of goods is ironically happening while the country's inflation rate is at a nine-year high surge of 6.7 percent. Prices of food and oil have been increasing further, and more than 6 million Filipino families are in distress. It is appalling how the demand for harvested products have lessened, but the demand for cheaper and more accessible products remain on the rise.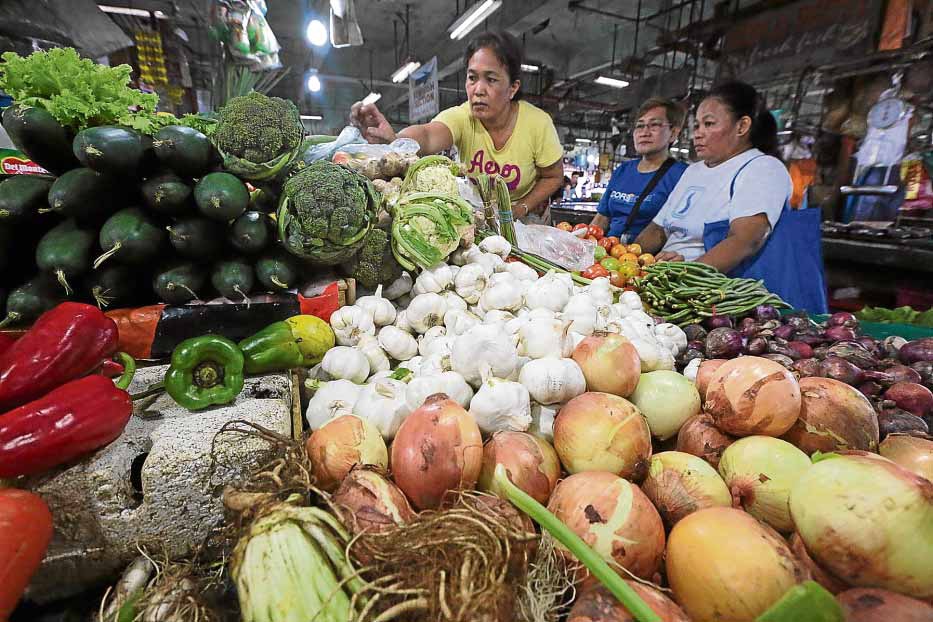 If you can remember your economics class in high school, supply and demand are not directly proportional. Demand increases when supply decreases, and vice versa. This means when supply, like the tomatoes in Laguna, is at its peak, demand is expected to decrease. And based on the law of supply and demand, when demand decreases, prices decreases. But given the current fiasco in our country's economy, prices of tomatoes are not expected to decrease anytime soon.
It's not just because of the implementation of the Tax Reform for Acceleration and Inclusion Act (TRAIN). It is also because large-scale industries and government agencies overlooking the country's trade prioritize imported goods over local produce.
We can recall that last August, the Department of Agriculture approved the importation of 17,000 metric tons of galunggong from Vietnam, China, or Taiwan. Agriculture Secretary Emmanuel Piñol even said fisherfolk and fish vendors will soon be urged to import. This alarmed many fishermen. They know that only big commercial fishing businesses and large-scale traders are the only beneficiaries of the "import dependent scheme." Fernando Hicap of the Pambansang Lakas ng Kilusang Mamamalakaya ng Pilipinas even said in this Inquirer opinion that: If only our government will support local food producers and break free from the export-oriented mode of production, there would be no need to import agricultural products such as fish for local consumption.
That is true and even applicable for the case of the tomatoes and other fruits and vegetables grown by our local farmers. If only our traders would prioritize our local produce more, we wouldn't be in this much of an economic and financial disaster. We wouldn't even have to waste what could have been worth of hundreds of pesos.
It's so easy to say all the good and efficient things those tomatoes could have been used for. But the problem is, those tomatoes couldn't even go near the hands of those who can use them.
Header image courtesy of Unsplash
Get more stories like this by subscribing to our weekly newsletter here.
Read more:
Cynthia Villar to Bureau of Plant Industry: You're killing farmers
The reasons why you need to support local farmers
A farming class for the whole family this weekend
Read more by Amierielle Anne Bulan:
This is what inflation in 2018 looks like, thanks to TRAIN
New House bill appoints health workers within indigenous groups
The government blatantly lacks cultural heritage literacy. Here's why
TAGS: inflation laguna landfill local market oversupply prices produce tomato