This new speakeasy is hidden inside a matcha resto
Nomu puts an interesting spin to cocktails by putting fruits, matcha, and… a rubber ducky
info
Nomu

Speakeasy

-

-

₱

P1,000
Nomi's bright interiors and matcha- and acai-filled meals are a front. Literally.
The restaurant, which boasts a healthy selection of dishes and drinks, as well as some relatively trendy desserts, is but a front for BGC's bar-hopping crowd. If you go straight to the back of Nomi Matcha, past all the tables and beyond the kitchen, and push open a black wall door adorned with a gold folding fan, you'll stumble into a brand new speakeasy aptly called Nomu.
While both Nomi and Nomu are named after the word that means "to drink" in Japanese (to put it simply), the difference is in the kind of drinks offered at the two spots. Nomi features sweet, refreshing, matcha-based drinks, while Nomu focuses more on cocktails and Japanese whiskey.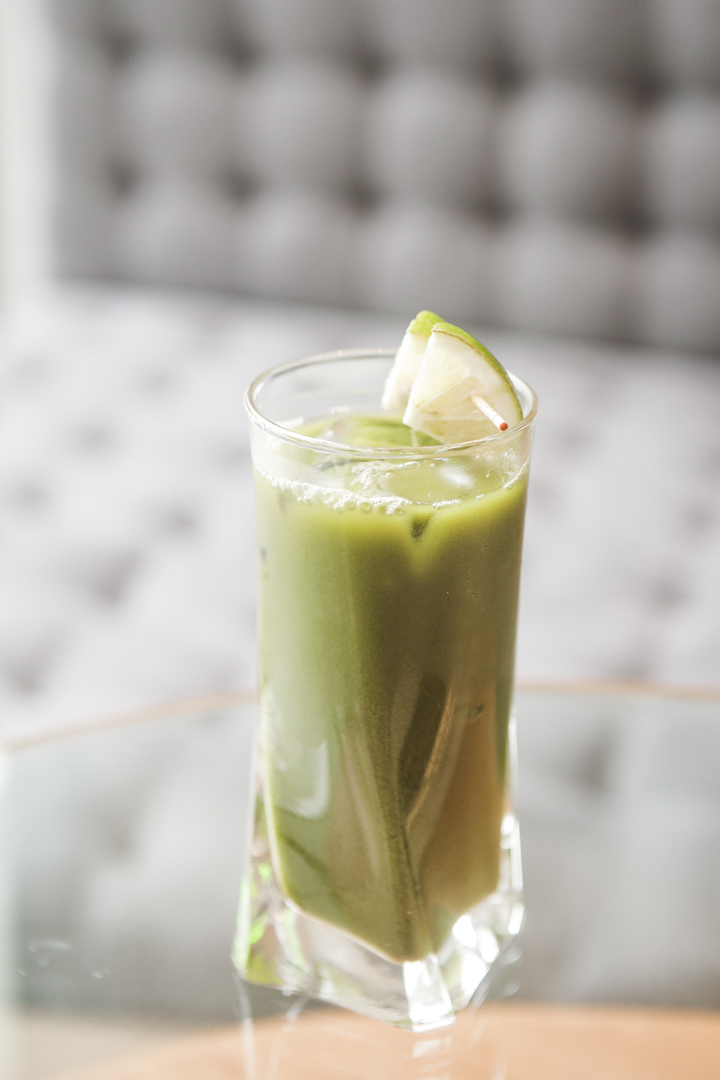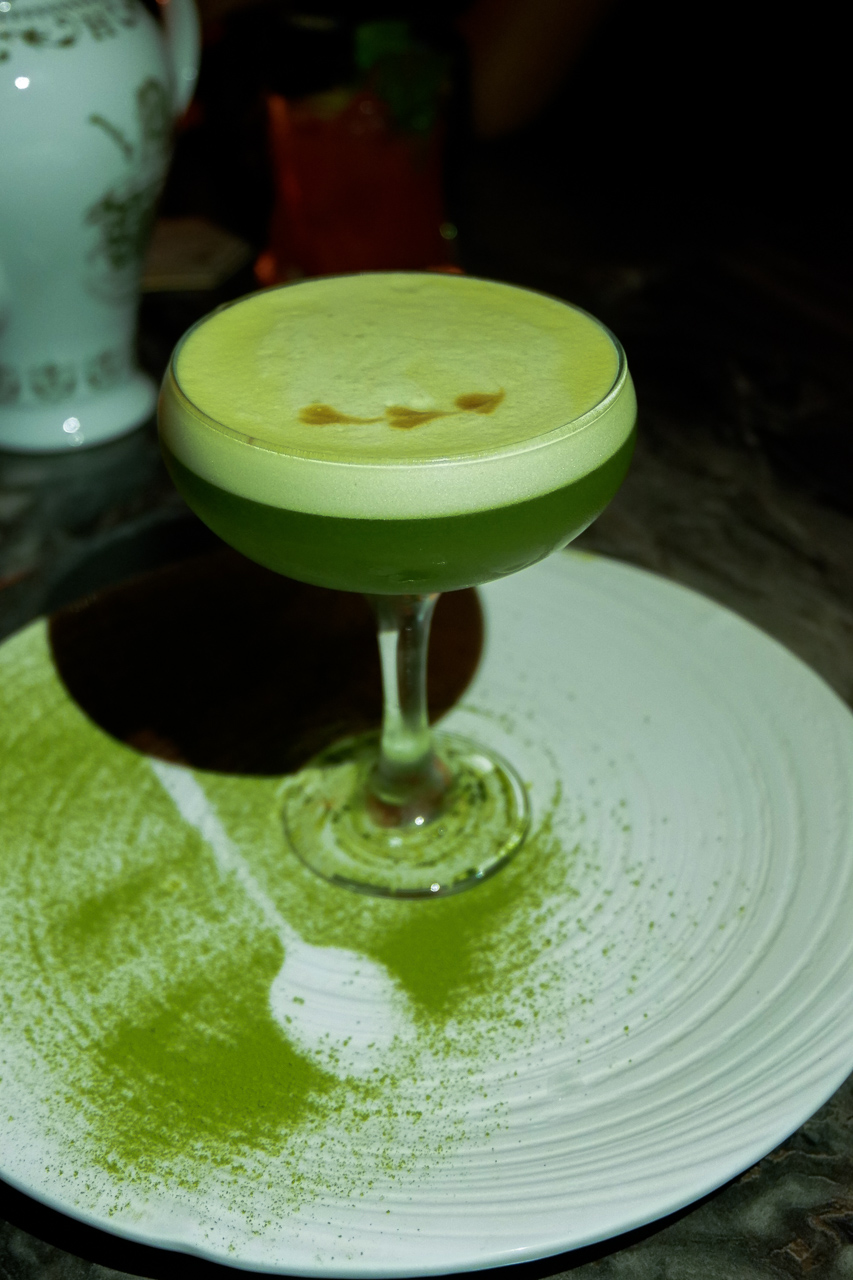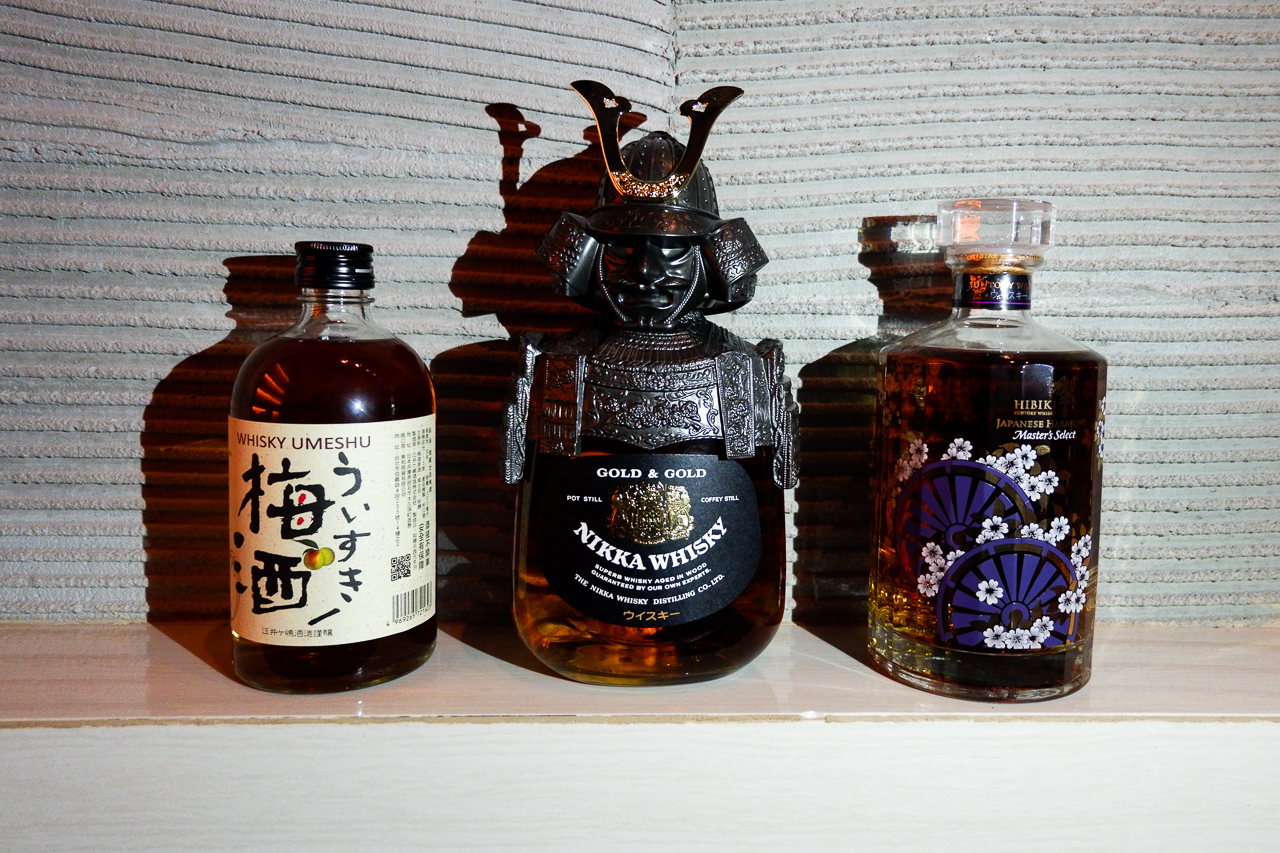 This duality, the Nomi/Nomu owners say, is reminiscent of the concept of yin and yang—seeming opposites that actually balance out. The bar also features a slightly zen theme with its interiors: the walls are adorned with Shiro Tsujimura paintings, and are textured in a way that's reminiscent of zen gardens with its neatly raked pebbles.
The drinks and chow, however, are more on the modern side. Nomu's signature cocktails are made by mixologist Cedric Cello, the 2016 La Maison Cointreau champion.
Starting with something not too far from the speakeasy's restaurant counterpart is the Matcha Amaretto Sour. It's as straightforward as it's called: basically an amaretto sour, but made green and sweet with matcha.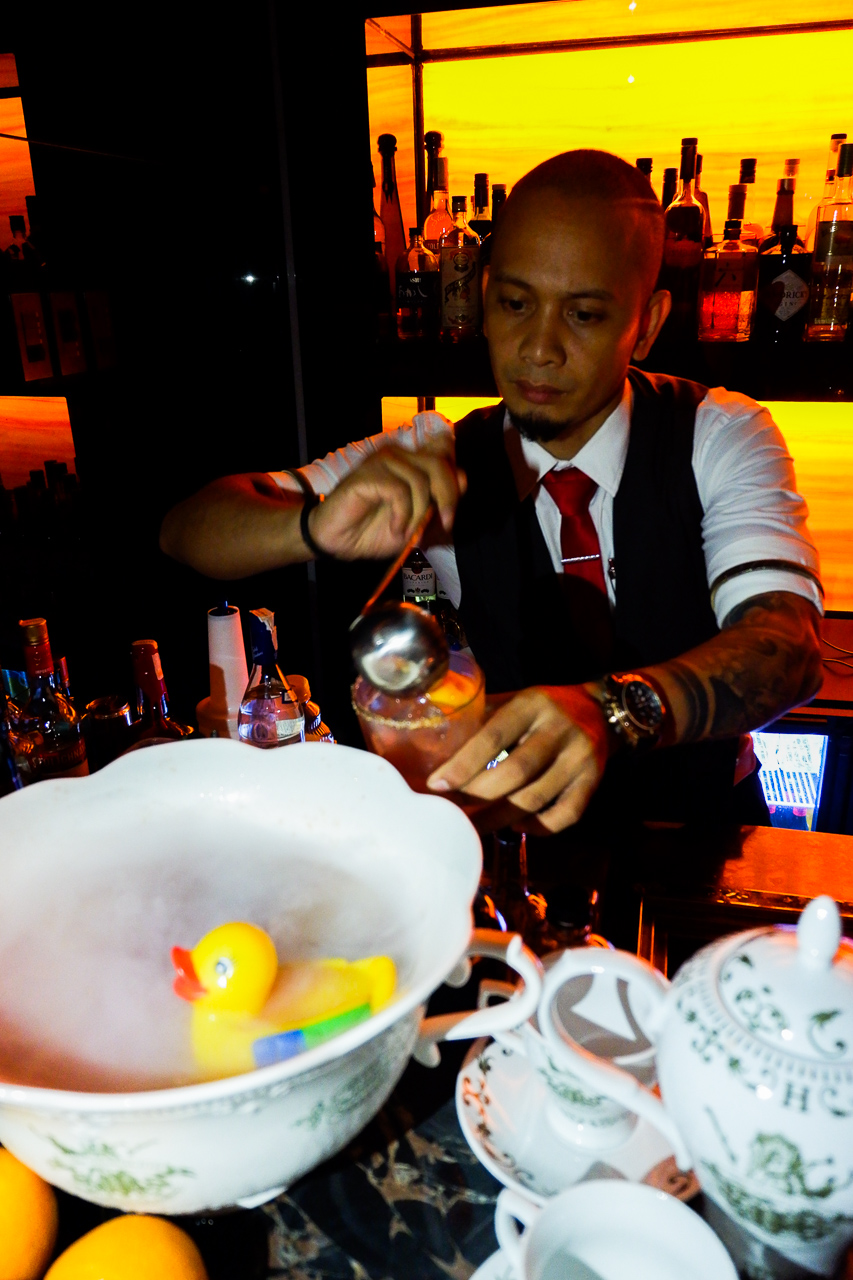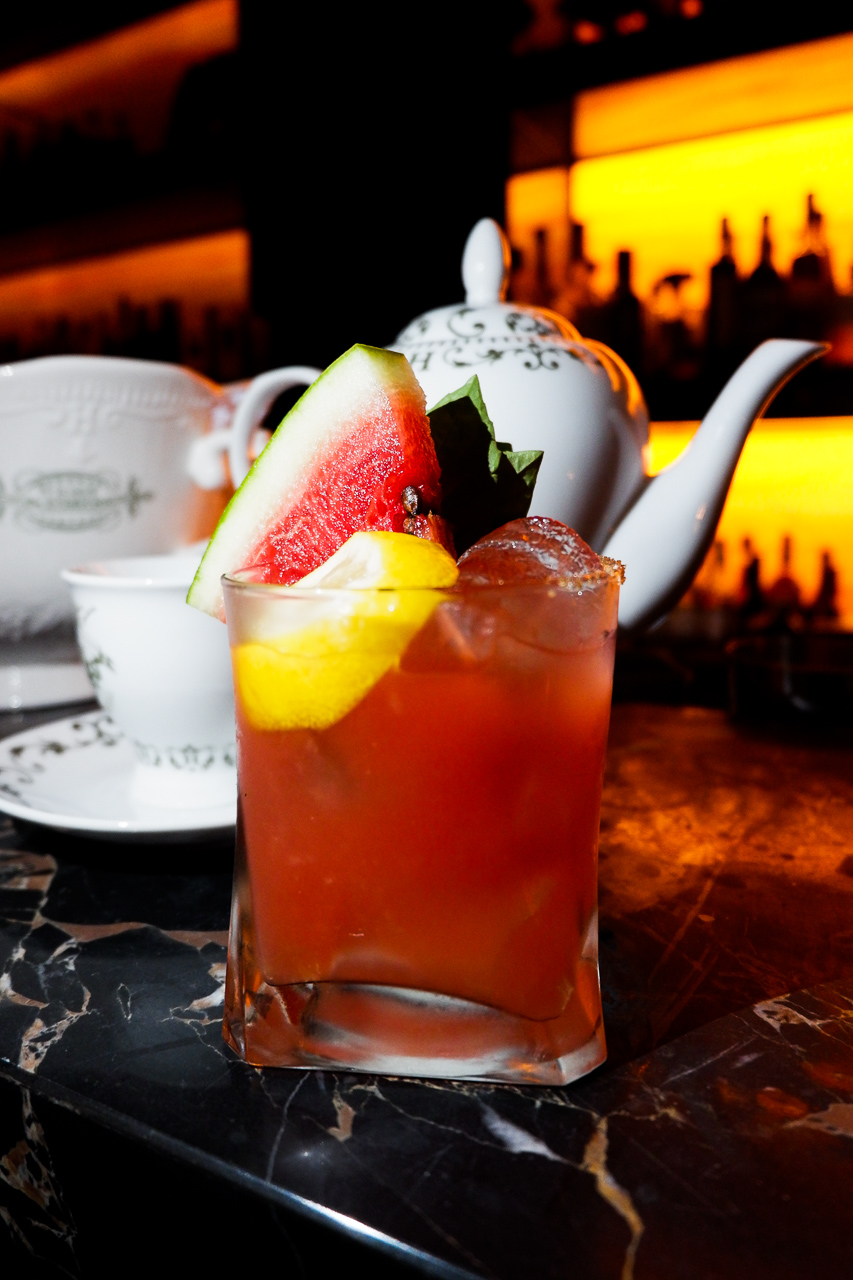 They also have the Ducky Punch—basically a vodka-based concoction served in a punch bowl and topped with a cute rubber duck. The bowl comes steaming cold, thanks to the dry ice. Once scooped into a glass, the drink comes with slices of watermelon and lemon, and topped with a sprig of basil—all resulting in a refreshing drink. The overall "innocent" package (I blame the duck) could betray you in the end, if you take the whole punch bowl for yourself.
You can also enjoy a rather unconventional cup of "tea" at the speakeasy with a yet-to-be-named drink. The gin-based drink is infused with cucumber, lemon, and mint. Since the drink is still unnamed, we were told we could just come to the bar ask for "the teacup."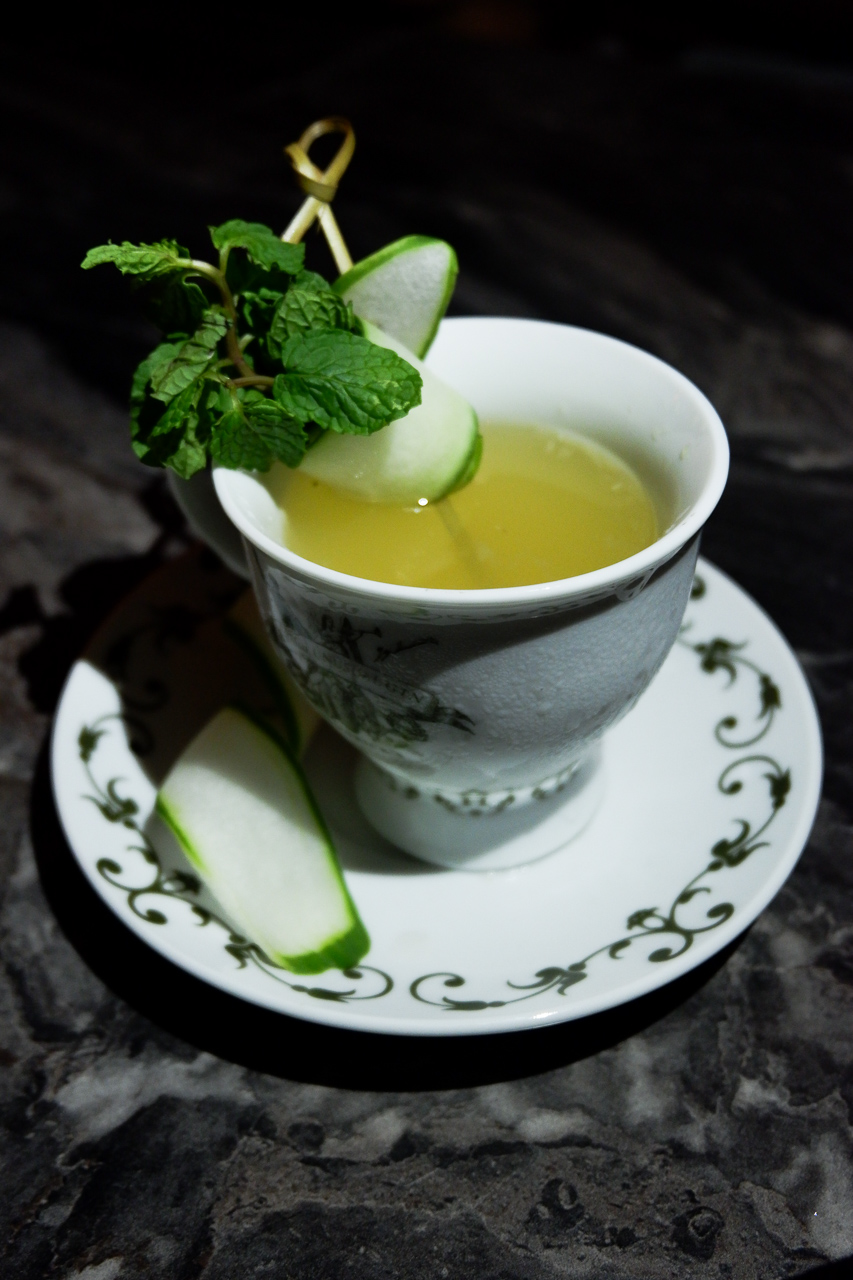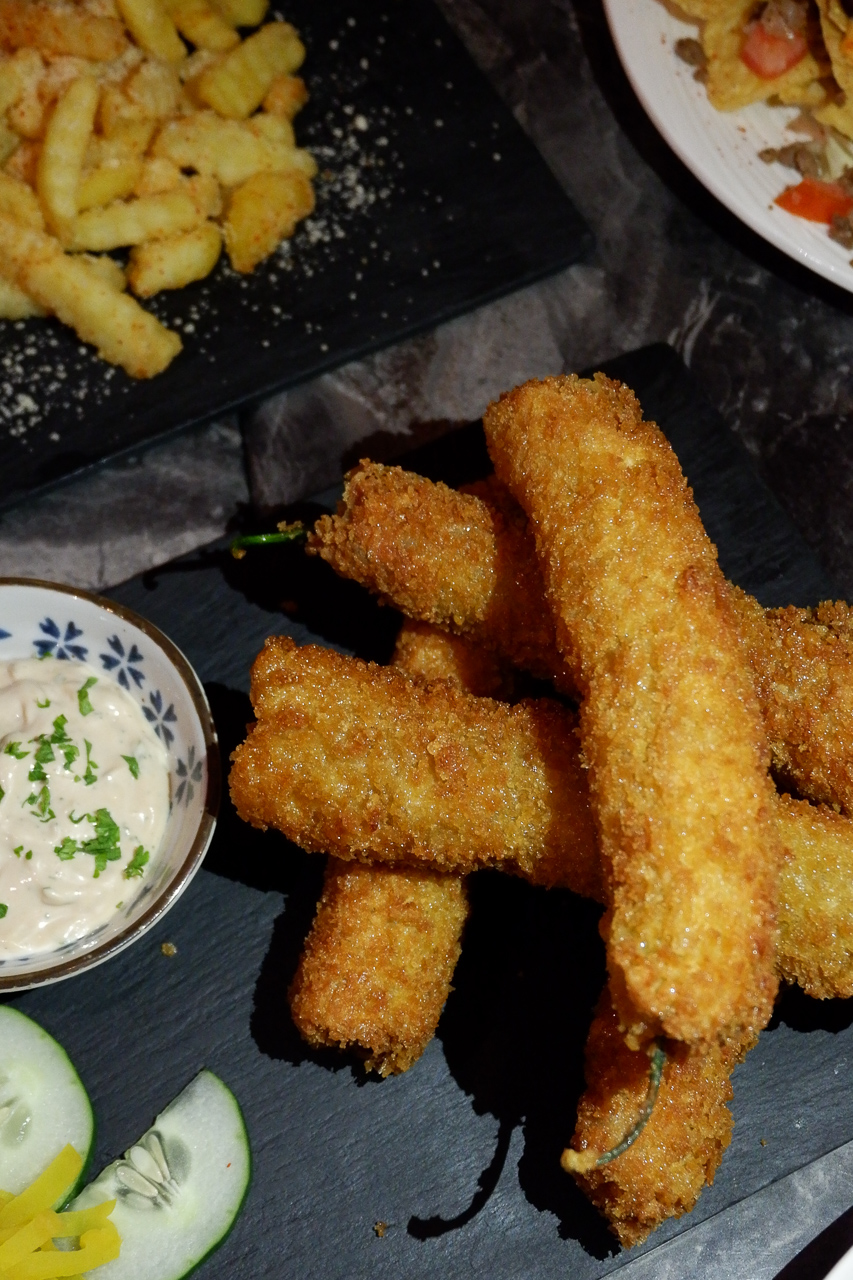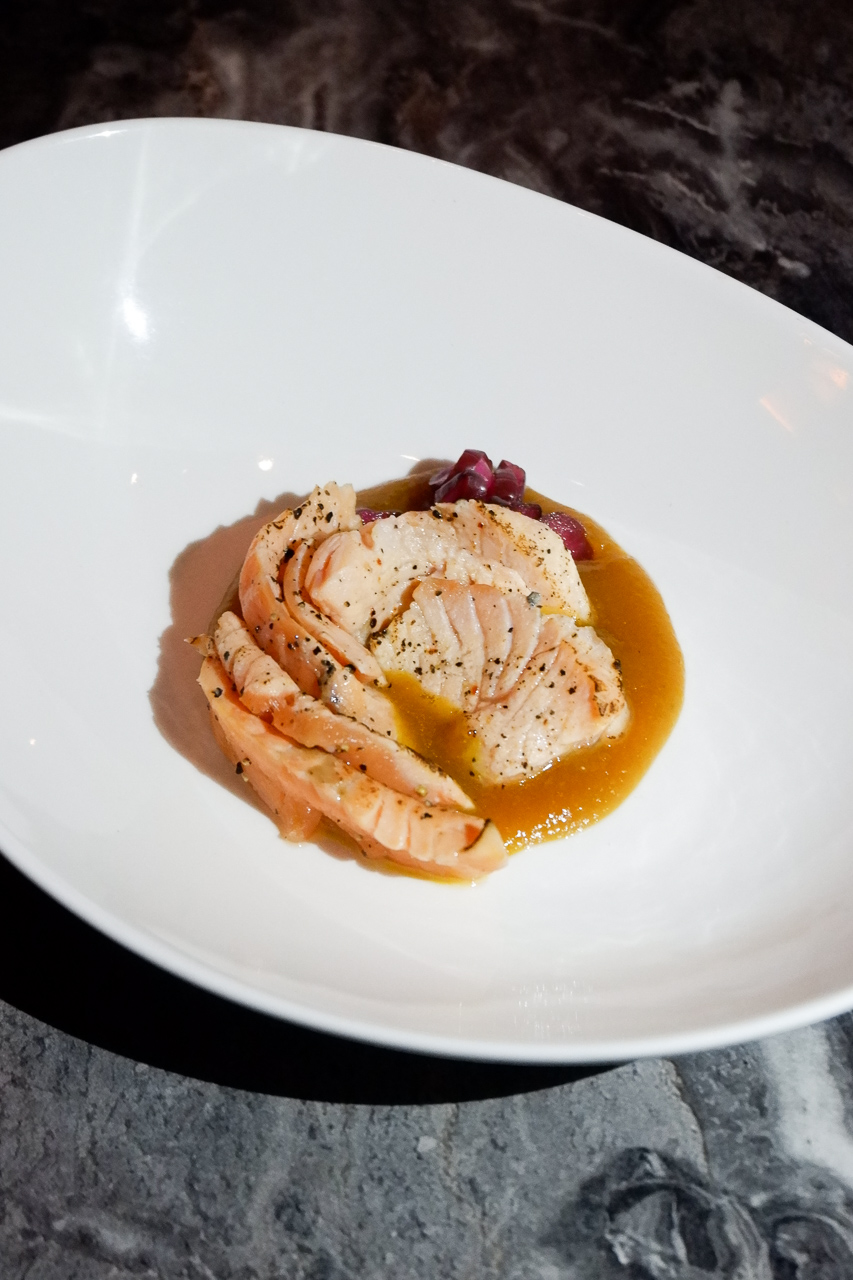 Pair any of these cocktails with some bar chow. Nomu pretty much covers a lot of the classics: asparagus bacon wraps, club sandwiches, spicy edamame, yakitori sticks, sisig fries, and even nachos. They also have a blown up version of those dynamite sticks, which they call the jumbo chili pepper rolls.
Nomu, true to its name, also has quite a list of alcohol available, from single malts, tequilas, and beers, to gin, vodka, rum, and a variety of whiskey. Whatever drink or dish you choose though, don't worry. There's no need to put up a front; just unwind however way you want.
Get more stories like this by subscribing to our weekly newsletter here.
Read more:
This new cafe is for all the matcha lovers
Here's a matcha margarita recipe to lift your spirits
7 desserts to satisfy your matcha cravings
Read more by Pauline Miranda:
Self-heating instant noodles, cucumber Lays, and other snacks at this hidden Chinese Mini Mart
We need to stop calling matcha a trend
Poblacion's newest resident Yoi crosses from fusion dining to hip-hop sake bar
TAGS: bars in bgc bgc matcha nomi matcha nomu restaurants in BGC speakeasy where to drink in bgc
WHY GO?
Try Nomu's specialty cocktails, like the matcha-infused Matcha Amaretto Sour, which adds a layer of sweetness to the drink.
MENU