Brains and blood usually find their way to the dining table through Mediterranean ox brain and Spanish blood-filled morcilla sausages. Locally, they make their way to renditions of sisig and dinuguan. But this time around, they're the actual stars of a handful of new desserts Workshop is offering for Halloween. The sweets are absolute treats, and are filled with tricks whipped up by the genius pastry chef Miko Aspiras.
"I was inspired by horror and sci-fi movies and series, including Hannibal, Salem, and Snow White and the Henchman," shares Aspiras. At first glance, the sweets can raise a few eyebrows and even leave one queasy. But a second look prove that the desserts are nothing close to being despicable, and are actually delectable creations worthy of desire.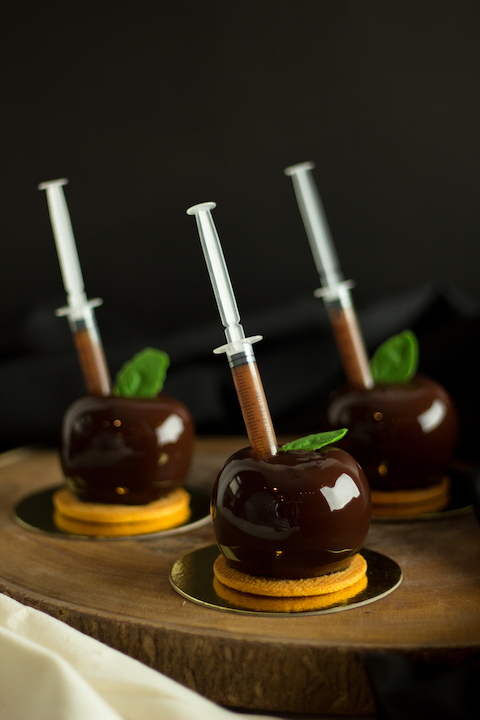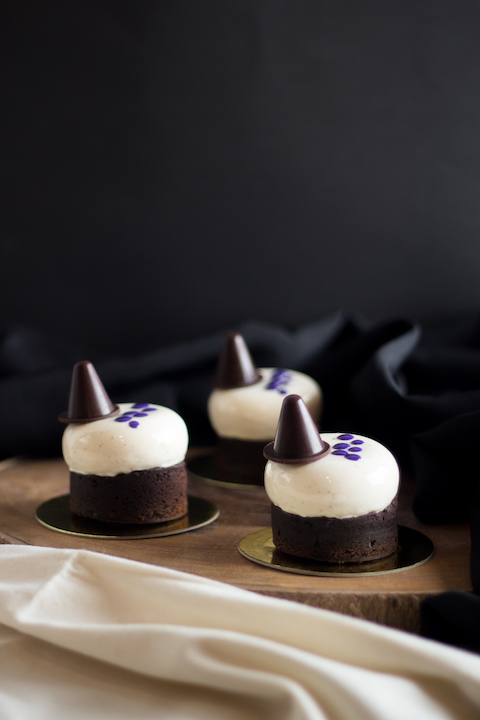 The Hannibal takes the form of palm-sized, bloodied brains. It's actually made up of a dark chocolate crust with cinnamon-milk chocolate ganache. "The ganache is covering slices of fresh peaches, making the dessert taste very fresh," explains Aspiras. A nice play on textures and contrasting flavors. Bloody genius.
A witch's cauldron topped with the spooky character's hat is rightly named Bewitched. It features a brownie base with vanilla mousse—definitely the perfect brew to wrap up any meal. "The witch's hat has oozing ube inside," shares Aspiras. "The poison apple, on the other hand, has fresh apple compote inside to give the dessert some tartness." The Poison Apple takes the form of the actual fruit and is filled with caramel mousse. The poison, a luscious caramel sauce, comes in a syringe which one can add to exponentially increase the decadence of the treat.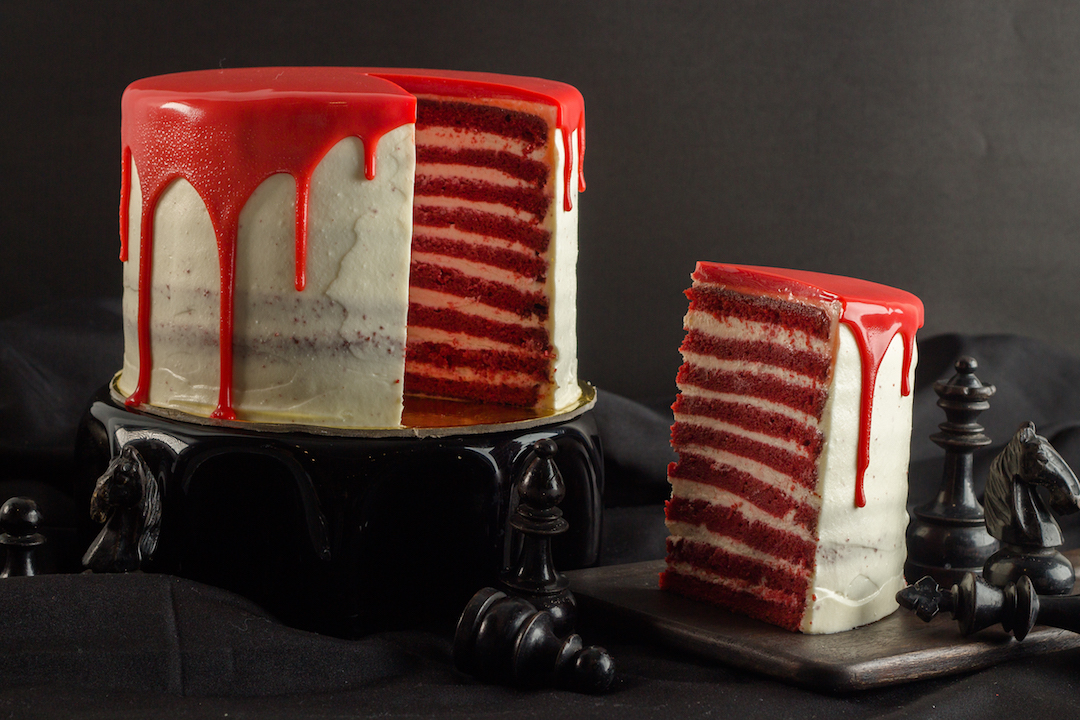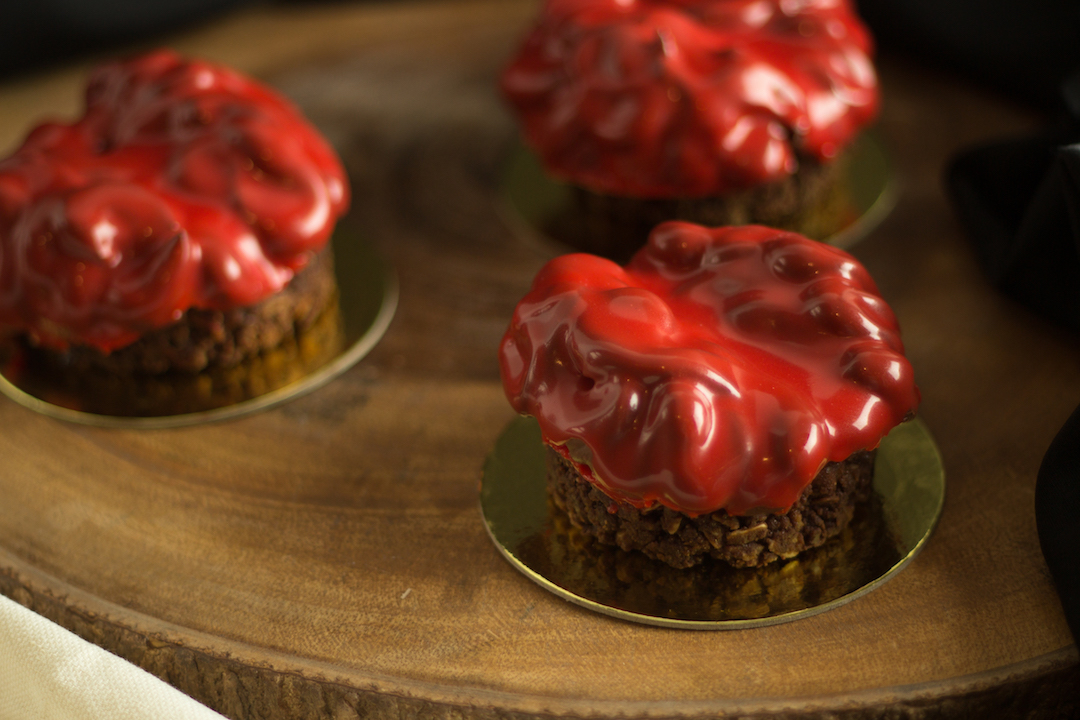 For those craving for a hefty slice of cake, Workshop came up with a new iteration of their famous—and fabulous—17-layer chocolate cake. The Bloody Velvet Cake also has the same number of layers but features a moist red velvet base and a thick cream cheese frosting. Down its sides drip sweet bloody frosting for added pleasure. It's a cake you can very well bring from the Halloween celebration to any Christmas spread—it's every crumb celebratory! (Let's hope Workshop keeps this red velvet as a mainstay in their pastry shelf.)
Anyone up for a sweet-filled trick-or-treating this Halloween? Brains, blood, some witch's brew, and a side of poison are up for grabs. 
Available at Workshop, The Grid, Power Plant Mall, Makati City
Photos courtesy of Workshop
Get more stories like this by subscribing to our weekly newsletter here.
Read more:
Halloween parties and promos you shouldn't miss this year
The story of my "haunted" house
How to die sustainably: 5 ideas on how to leave the Earth the green way
Read more by Idge Mendiola:
Celebrate your next birthday with these fun-filled cake truffles
Proudly Filipino chocolate company Auro opens shop in Japan
The only ramen in Manila you should line up for
Writer: IDGE D. MENDIOLA